Grissom Maze Of Terror – Full Review
Grissom Maze Of Terror is a Haunted Attraction located in Peru, IN.
2251 Randolph Street, Peru, IN 46970View All Details

Features:

Free Parking, Handicap Accessible, Food/Concessions, Gift Shop/Souvenirs, "Old-School" (Low Tech), You will NOT be touched, Movie Characters, Original Characters, Indoor/Outdoor Waiting Line, All-Indoor Attraction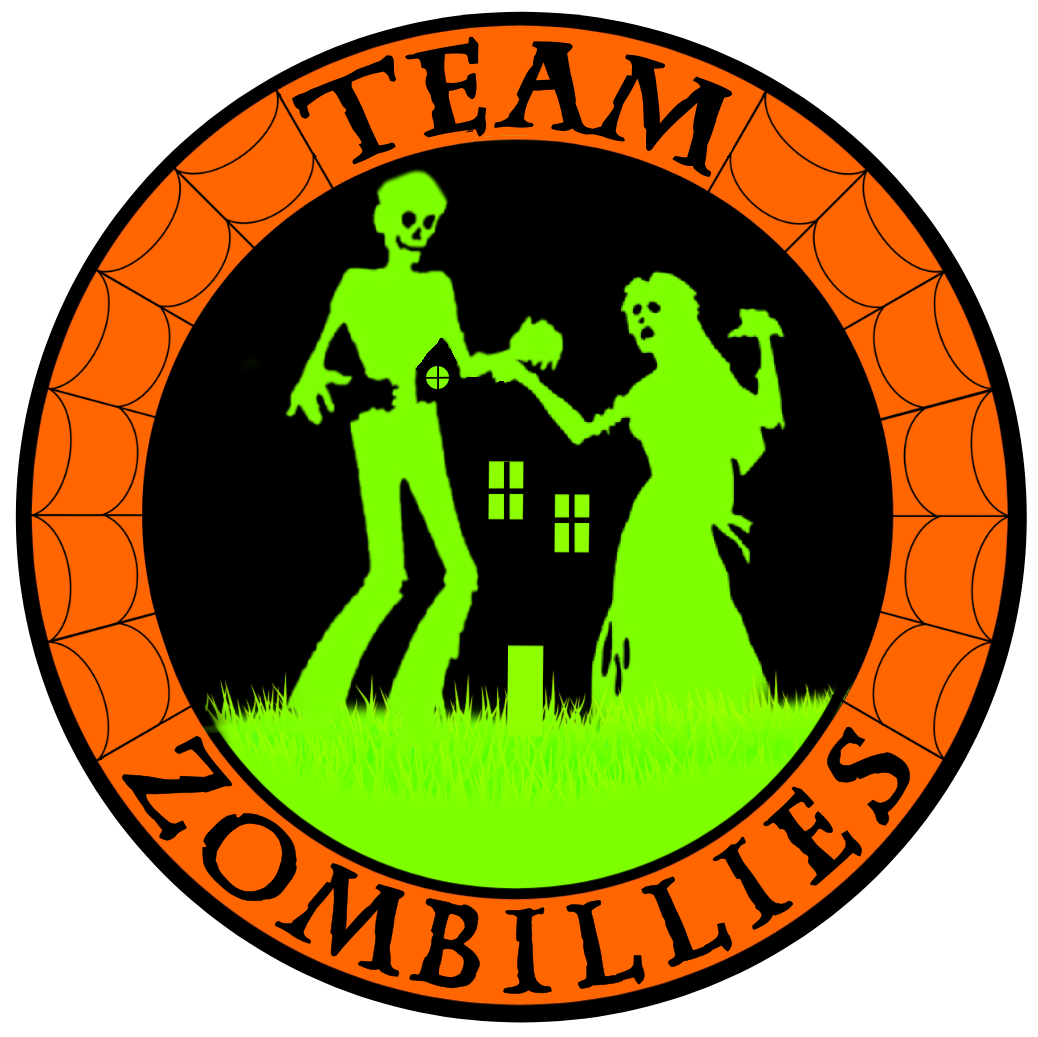 This attraction was reviewed on October 24, 2020 by Team Zombillies.
How Do We Get These Scores?

Final Score:

7.93
How Did We Get This Score?

Summary:
There's an 18,000 sq ft haunted attraction hidden within the Grissom Air Reserve Base known as the Grissom Maze of Terror. This is their 4th season and they are continuing to bring a unique blend of old-school style, scares, and effects with plenty of high-tech flare!
While the haunt's theme doesn't embrace much of the premise of the Base itself, there's quite a collection of creepy crawlies and calamitous culprits raising Hell within their wrathful walls. Whether it's clowns, bloody doctors, and patients, zombies, werewolves, or just about anything else, their keen prop placements and actor interactions are sure to get some scares (or at least a jump startle or two) out of everyone in your group!
Let's see if you can make it out alive, shall we?
---
Cast: 7.51
How Did We Get This Score?

The cast at Grissom this year is typically about 25 large. Most of these seemed to be clustered in groups of 2 to 5 throughout the haunt with a few 'singles' sprinkled in throughout the path. While some were quite interactive with us, others returned to their hidey holes after a brief pop scare.
Dr. Die, Chuckles, and the latter's counterpart were some of the most believable and verbally interactive of the evening. With intent stares and deep voices with matter-of-fact tones, we excitedly (and sometimes perplexedly) bantered back and forth with them as much as we could without staying long enough to pitch a tent!
Chuckles took the opportunity to inform us that, as a clown, he actually NEEDED to hear us laugh before we could leave. One of us reluctantly obliged and he took a liking to that group member but was confused why the other one of us couldn't muster up at least a giggle. Kudos for keeping the conversation going, Chuckles, even though we couldn't laugh in the face of pure evil. His partner in crime, despite being staged towards the back of the group and our attention being focused on Chuckles, never gave up trying to interact with and scare us. We see you back there, funny guy!
The queue actors were also notable stand-outs. One particular crawler named 'Covid' had little issue sneaking under and over the various waiting line barriers and sneaking up on unsuspecting customers. The nun in the lobby area (lovingly referred to as Grissom's 'resident harasser') was quite short-tempered with us guests, often spouting off with comments regarding her disgust with us and making others perform actions (like sing 'happy birthday') against their will. Watch out for her stick, now! Or she might have Covid grope you…
Even though we found these exceptional characters and some realistic screams from a few victims, we also heard a fair amount of more-generic phrases like 'Wanna play,' 'Get out' and 'Go' (amongst other things) from the larger variety of characters that we crossed paths with. By guesstimating the ages of some of the actors, we'd assume that this might be remedied by a bit more actor training, and perhaps with a focus in the lingo department. But hey, most of them were still pretty believable' even if our interactions with them were very short-lived.
---
Costuming: 7.71
How Did We Get This Score?

Along with the larger variety of characters, we also found a good selection of what appeared to be custom-made costumes. While most were missing the multiple layers and other elements needed for huge points in this category, we did behold a few one-off monsters that looked considerably more detailed than the bulk of their cohorts.
Covid, for example, was sure to show us the teeth prosthetic around his eye, which made him very distinguishable from the other queue actors. The nun was also very well- and appropriately-dressed for her character, as were Chuckles and the counterpart in the room with him.
Most others, by contrast, appeared to have worn and/or grungy clothing with blood and wounds (as applicable) to match their scenes and the other actors around them. Some used colored contacts for an extra creepy vibe, some had great makeup applications, and others used various types of masks to help complete their looks. We saw one very colorful burlap model, along with the iconic ones used by Jason and Michael, as examples.
---
Customer Service: 8.81
How Did We Get This Score?

Google Maps helped us in easily arriving at our destination. They had tons of free parking in their large, paved parking lot and it was easy to navigate and park. All of the signs on the front of the building made it obvious as to where we needed to go.
For guest convenience, Grissom has permanent restrooms available inside, just follow the sign once you're entering the queue line inside. We also noticed hand sanitizer at the ticket booth and a lot of chairs lining the waiting area.
The staff members we encountered were friendly and helpful. We were intrigued when they told us to take our time going through so we could see everything! It shows how much they want their customers to enjoy their experiences.
There was a sign at the entrance that stated that the CDC recommends facial coverings when social distancing isn't possible. Although some crew members had masks on, there were also some that did not, but most didn't get very close to us either.
---
Atmosphere: 7.7
How Did We Get This Score?

It was daylight when we visited and the building itself was very normal-looking. However, there were spooky colored lights and laser lights near the entrance, which we're sure will add a nice effect once darkness falls. A large haunt banner was also noticed on the front of the building, as well as a bunch of smaller signs; some in the grass, some on the building, and some on the fence making it more evident we were at a haunted house.
Once we made our way inside the building, there was a lot more decor and spookiness to behold. Near the ticket booth, there was some decor for guests to take pictures with including a wooden coffin, a zombie hoard, and a zombie brain toss game.
After visiting the ticket booth, we were guided to a darker area overshadowed by some scary-looking roaming characters, additional decor, and a large projector at the head of the waiting line that was playing horror movie clips. The combination of everything in the queue area increased our anticipation to enter' but that nun, though!
---
Special Effects:

8.03
How Did We Get This Score?

Grissom Maze of Terror twists and turns its guests through an enormous collection of special effects! There appeared to be a blend of purchased and custom-constructed creations. We were impressed by the placements of some of the larger effects/animations and the ideas they have warped into reality.
Some of the scenes were immersive with tons of decor accenting the authenticity, but there were also some areas where there was a large mixture of items in the scenes. A 3D-ish, fluorescent hallway had us walking all sideways, they had their own take on a mirror maze area, we were ready to play for hours in the carnival area, and the hospital sent us swiftly walking through it! One area that stuck out to us the most was the timbered and foliaged area complete with a green swamp effect, a real moon high above us in the room, and other surprises in just this one but very large scene!
As we made our way through, we were confronted by a Pennywise prop slamming his head off some plexiglass, disorienting strobes, eyes that were peering at us from within the crevices of the walls, a vibrating floor, a snow machine, laser vortex, a twitching and bagged body, a burning witch, a hallway of hanging mattresses, spider webs, and so much more!
The large wolf that lunged out at us was one of the most effective. We've seen ones very similar to this utilized before, but the closer placement paired with loud and realistic growls sent one of us flying through the air! Quite a few other realistic sound effects were heard as well, along with a Rob Zombie tune.
---
Theme:

N/A
How Did We Get This Score?

Grissom Maze of Terror doesn't utilize a common theme. Before entering, a Purge warning announcement went off, initiating the annual purge and, if you've ever seen these movies, you can expect to see total chaos inside!
We were informed that there are at least 15 differently-themed areas and we can confirm that they have something in there to terrorize everyone! We came across some familiar characters and some we've never seen before along with rooms of a hospital, a carnival, a fluorescent walkway, a large swamp, some sort of hillbilly hideaway, and a lot more!
---
Scare Factor:

7.85
How Did We Get This Score?

We were very impressed when it comes to Grissom's assortment of scare tactics! There was so much going on in many of the scenes that it was hard for us to spot what would attack us next!. The scares also came from above us, from down below, and from all sides. Yes, be sure to watch your ankles' Not only did they come from different angles but they also came from actors and props/animations!
Loud noises, sudden blasts, distractions, and well-placed hiding spots are just some approaches they took for delivering startles. They also offered a wide variety of common fears such as clowns, snakes, darkness, horror movie villains, and more.
A few scares were delivered in ways we haven't quite seen before such as an actor that shot himself, an effective costume decoy, and they told us a joke that even resulted in a surprise distraction!
Heed our warning: trust no one and no-thing in this place; you just never know when a prop will just suddenly spring to life! We would like to note that they had some larger animatronics that we've seen close variations of before, however, there's were placed so strategically that they provided scares on their own!
---
Entertainment & Value:

8.09
How Did We Get This Score?

On the night of our visit, general admission tickets were priced at $13.00 each, but they were running a special where if your group purchases 5 tickets, you get a 6th for free! Fast passes were priced at $25.00 for busy nights and t-shirts were available for $15.00.
Including the Purge announcement, it took our group a total of 12 minutes to escape, but it sure felt a lot longer than that! This brings the minutes of entertainment received per dollar spent to 0.92. This is below the average we've seen most often recently (1.3) but they do offer some additional entertainment while guests wait, and the price is a tough one to beat!
In the indoor queue area, they were playing clips from horror movies. There was also the handful of very energetic queue actors that we discussed above and multiple photo opportunities.
There's a booth near the exit of the haunt where you can purchase photos taken of your group inside the attraction so be sure to check those out. They also had a food truck on-site during our visit (FlatBottom BBQ) and their pulled pork tacos were delish! Guests can also find their zombie paintball side attraction near the exit of the haunt. Out front, there was a band trailer set up selling elephant ears for those that can't pass up this fair-food goodness.
Since this was our first visit, we weren't quite sure what to expect. We've heard a lot of good things about this place this season and boy were our friends right! This haunt has some original tricks up their sleeves and they sure have a good grasp on using their special effects. We can't wait to see where this attraction goes in the future.
If you find yourself near Peru, Indiana during the Halloween season and you're looking for a mixed bag of good ol' frights, be sure to pay them a visit! This is one of the lower-priced haunts we've encountered this year and it's totally worth it!
Remember if you get separated, you can return at midnight to retrieve your lost group members!
---
How Did We Get These Scores

---
Guest ReviewsGuest Average: 8.3 out of 10
---
Past Awards
---
2020 Awards
---