Hanna Haunted Acres – Full Review
Hanna Haunted Acres is a Haunted Attraction located in Indianapolis, IN.
7323 East Hanna Avenue, Indianapolis, IN 46239View All Details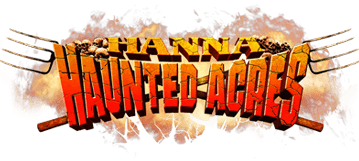 Features:

Free Parking, Restrooms/Porta Potties On-Site, Food/Concessions, Optional Games/Midway, You will NOT be touched, Indoor/Outdoor Waiting Line, Indoor/Outdoor Attraction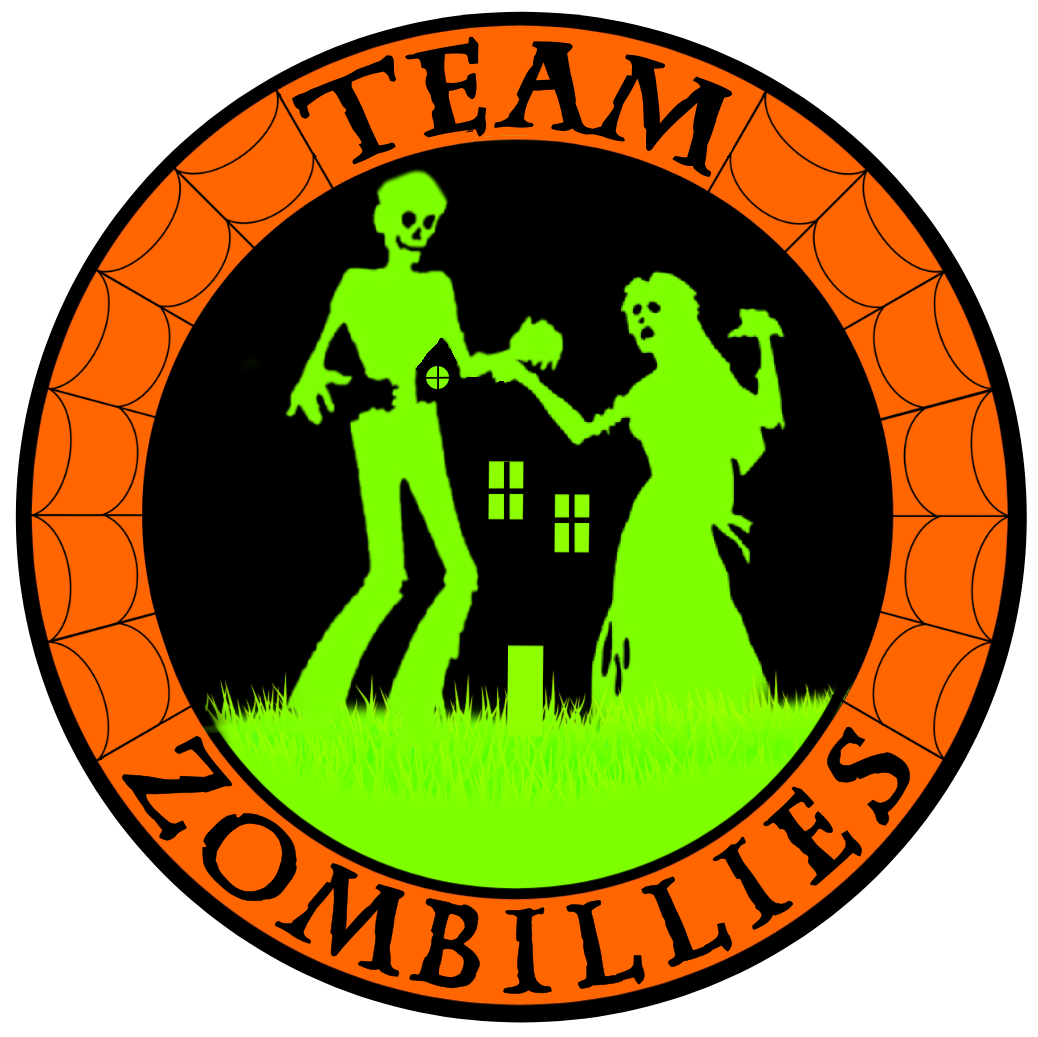 This attraction was reviewed on October 14, 2022 by Team Zombillies.
---
About Our Reviews and Rating System
---
Final Score: 7.13
Final Scores – By Category

Final Scores – By Attraction

Summary:
Hanna Haunted Acres is a haunted scream park with six differently-themed haunted attractions, all at a single location in Indianapolis, Indiana. For 2022, the attractions include their namesake Hanna Haunted Hayride, Acres Manor Haunted Mansion, Descension, Freakshow, The Horror Fields, and Cannibal Chaos.
New for this year, they've added a Scare Zone complete with bonfires, more food, carnival games, and vendors. They also have the DeadZone Virtual Reality walk-through. In addition, they also added some decked-out photo-op booths for guests to have fun with.
Hanna Haunted Acres already offers a lot with their varying attractions, but this year, it's easier to spend a whole night with everything that's going on. So bring your appetite and get your lungs ready to scream; it's going to be a frightful night.
---
Cast Score: 6.27
Cast Scores – By Question

Cast Scores – By Attraction

Cast Review:
Many of the cast members at Hanna seemed ready and placed to distribute quick startle scares to handle larger crowds. Although the park wasn't busy when we attended, most characters reset quickly upon their initial scare attempts. However, that wasn't the case with all of them. Because they come out quickly and reset back into the same spot, the same characters don't seem to cover a lot of ground, so many of the haunts had areas where they could utilize more cast members, especially in the field. Most of the cast members carried similar traits throughout each of the haunts.
The dialogue consisted of short phrases, growls, rawrs, and other noises from the creatures. Many of them stared and stalked us between all of the attractions. The clowns and cannibals were the noisiest bunches. Several on the hayride did come up and talk to us for a bit, but they could have chosen more substantial dialogue to increase the demeanor of their short-lived interactions.
In the Freakshow, one clown with a mask followed our group for a while, popping out of several places and delivering multiple scares. In the house, several of them worked together to provide distractions for one another. They didn't say much, but when they emerged, it was effective.
There were some interactive characters in the field and a few that gave us great hints on how to get out, but they were kind of bunched up in the same areas together. I'm sure they get bored out there, but it left a lot of dead space between the actor groups.
---
Costuming Score: 7.17
Costuming Scores – By Question

Costuming Scores – By Attraction

Costuming Review:
The costuming was a large mixed bag during this visit. Some characters matched their scenes seamlessly, while others were wearing typical street clothes consisting of jeans and a hoodie in settings where they didn't seem to make much sense.
On the hayride, we witnessed the most complex costume that was utilized. It was some sort of woods creature that stalked on stilts much taller than the wagon and interacted with guests in the midway. The costume was complete, worked well with the scene, and was of great quality.
We noticed bloodied hillbilly attire, suits and jackets, colorful clown clothes, and a mixture of masks and makeup. Although the costumes in the field were an interesting combination, the pimp that we followed behind for a bit (that even walked like one) had on a full, layered costume as well. Several clowns stood out; one had a blue and white mask and a swirly nose.
The masks we noticed fit the characters well, and makeup ranged from nearly none to full coverage.
---
Customer Service Score: 9.17
Customer Service Scores – By Question

Customer Service Scores – By Attraction

Customer Service Review:
Our GPS app took us to the parking lot for Hanna Haunted Acres, where multiple signs and parking attendants helped us get parked in the large, free parking field. A large banner above the entrance made it easy to see where to go to get into the park.
From here, navigating the grounds was straightforward. The ticket booth was straight ahead, and all attractions were marked with namesake signs and decorated facades. All lines were clearly marked, and fast pass lanes were noticeable.
For those that need to go, portable restrooms were located in multiple sections throughout the park. They also had a few tables to sit down at and a table at the concession booth to prepare food and drinks.
A staff member scanned tickets before we entered each of the attractions. Some were friendlier than others, but they seemed happy to try to answer our questions. We especially wanted to know why there were tons of bags of Takis lying around, it was so confusing at first, but apparently, they were giving them away earlier that night.
Navigating inside the haunts was pretty simple. Two attractions are outside, and you will need to sit in the trailer in a bed of hay on the hayride with a set of stairs for boarding. The trailer moved at a good pace, but a few limbs brushed us near the beginning of the haunt. This year, the ground for the field was packed down very well, making it much nicer to walk along.
---
Immersion Score: 7.75
Immersion Scores – By Question

Immersion Scores – By Attraction

Immersion Review:
The decorated entrance facades, signs, photo ops, and several roaming actors alluded to the fact that we were at a haunted attraction. The entrance to the hayride was a rusticly beautiful sight to see as the monstrous face waited for guests to enter. Even their concession stand was decorated to look like a haunted house.
The signage and decor outside each attraction gave hints of what type of theming to expect inside. Before entering the attractions, the attendant rang a bell, or we had to yell loudly on the hayride to signify that it was our group's turn. After those noises have sounded, your group becomes the next target.
As we navigated each attraction, the theming was noticeable, but not many of the stories listed on their website were brought to life. In addition, before we entered, none of the staff attending the doors said anything about what to expect inside.
Inside the haunts, the immersion was strong at times, but it dropped along the hayride and inside the cornfield. This seemed to be primarily due to the spacing between areas where not much was happening. On the hayride, we could also see equipment and buildings before and after the themed areas that took away from the haunt itself. The Freakshow and Descension were the strongest, fully encompassing us in some scenes. In Descension, the scenes were dimly-lit, making it feel like we had crawled into a dark, dank cavern.
Each attraction exit leads guests back to the central Scare Zone area, where they can conveniently get to any offered concessions, games, restrooms, etc. We loved the placement of the merch booth near the exit so guests can pick up a variety of items before they leave, so they don't need to carry them around all night.
---
Special FX Score: 7.05
Special FX Scores – By Question

Special FX Scores – By Attraction

Special FX Review:
Hanna Haunted Acres serves up quite a platter of special effects consisting of eye candy, giant props, animations, and intricately decorated scenes. If you're a lover of special effects, you will enjoy visiting this attraction. They also utilized a lot of creations we hadn't seen before.
In Cannibal Chaos, tons of dead bodies and body parts were scattered about and on display. It was clear that they had one thing in mind in this place: scaring folks to death. The large barn was host to some of the most realistic sets on the property. If they could keep this authentically intricate detailing going across the whole place, it would be crazy; but we know that's tough to do in a cornfield maze without scenes.
Loud sounds, moving props and animatronics, various slaying tools, thick cobwebs, a giant taxidermied moose, and much much more await guests inside. This haunt has some massive scenes, too; it's amazing to walk through this one. We don't want to give anything away directly, but some of the effects are just as big as the scenes. The dim lighting and string lights brought out an ominous feel as we made our way through, illuminating the many corpses and denizens within.
As soon as we stepped foot into the Haunted Mansion, we were met with wallpaper-lined walls with various portraits. You never know when you might see some ghostly apparitions. As we made our way through the multiple rooms of the abode, the effects proved quite unique; at one time, nearly an entire room morphed into something terrifying as the ceiling cracked and let loose a giant chandelier! The huge two-story library was also a nice touch, giving us many things to look at as distractions. We'd also like to note that the projector on the wall that we noted last season was working this year.
Candlesticks seemingly floated in the air above our heads, furniture moved on its own in a haunted room, and the scenes left just enough darkness for the inhabitants to hide within. This haunt also has big rooms and feels like an authentic haunted mansion at times. There's so much to look at that we would upgrade to the unlimited tickets just to see this haunt multiple times in one night. We just wish it were longer because the design is so awesome.
The Haunted Hayride is host to many towering monsters and enormous effects. Various sounds accompanied the scenes, some of which were real such as a chainsaw. This hayride is a bit different than most in that you don't sit on haybales; you actually sit on a loose bed of hay in the wagon, which allows you to stretch out and enjoy the show.
Along the ride, we were treated to pyrotechnics, various buildings, a supersized swinging saw blade, walkways and bodies above us, a motorized combine, and a lot of animatronics that varied from a giant pumpkin and snakes to a recently-upgraded dragon; woohoo! However, one of the stand-out effects of the ride was, by far, the collision with a train. As it neared the wagon, the whole wagon shifted as if we'd been hit!
In the Freakshow, the scenes were colorful and disorienting at times. Many props inside are unique to this attraction. At one point, the haunt exploded into a giant big top area with oversized animals and a beast nearly as tall as the ceiling. Some good hidey holes were hidden along the walls, funhouse mirrors, giant boxes, a dizzying tunnel, large targets, and tons of clown props and heads helped bring the show to life.
In Descension, creepier sounds and darker corridors set this haunt apart from the others regarding the special effects and layout. There were tighter quarters, things hanging down along the paths, and cavernous walls that made us feel as if we'd plummeted beneath the earth's surface.
Many skulls, skeletons, and something that reminded us of a Demogorgon were just a few things that guests could find inside. Small lights illuminated the scenes but not enough to see the denizens concealed within. There was a roaring monster ready to take a bite out of anyone who dared to walk past it and an untrustworthy walkway. You've been warned.
There wasn't a lot going on in the corn. Although the stalks fully lined the paths making for an eerie excursion, it was mostly quiet, and there wasn't much in the way of effects here. We do have to give some credit for the maze design as it seemed even more challenging to get out of this season; everything looked the same, and it's an actual maze. At times, there were many different ways in which we could choose to roam. Some fog was utilized, but we feel if there was more or if it wasn't as fast dissipating, it would make the maze more disorienting and make it harder to spot the monsters, too.
---
Scare Factor Score: 6.52
Scare Factor Scores – By Question

Scare Factor Scores – By Attraction

Scare Factor Review:
The attractions at Hanna threw a concoction of scares at us, and each had its own twist on the scare types they utilized. For the most part, the scares were spaced out fairly evenly between our group of three, but Descension provided the most startles throughout the entire group.
In Cannibal Chaos, we were greeted by a lot of gore and things that unexpectedly moved or made loud sounds. At one point, something super loud scared us, and we still don't know what it was or even where it came from.
The hillbillies and madmen that targeted us were generally hidden well as they suddenly blasted through doors to reveal themselves. Some of the animations served well at providing scares, too. Threatening dialogue, gruesome sites, a few well-blended costumes, and a double-tap finale left us screaming on multiple occasions.
Acres Manor whipped out the highest dose of fright during this visit, partly due to the actors hiding very well within the nooks, crannies, and dark spaces of the mansion. It was also hard to predict what would move in each scene as it seemed as if the entire house and everything in it was possessed, including the photos on the walls! The ceiling surprise is so well orchestrated that it will likely surprise everyone in a larger group. The house finale was the strongest, consisting of multiple types of scares in one giant scene.
Although the hayride did provide some scares, it was not as heavy-hitting as the others. We feel that if more actors were scaring and targeting those on the wagon, it would have helped increase this score tremendously.
As the tractor tugged us along, we narrowly missed giant bursts of fire, a creepy crawling spider, falling billboard signs on either side of the wagon, and giant monsters that lashed out and floated nearby. A few surprises got relatively close to the wagon, resulting in everyone moving, such as the body tumbling down from above. A few of the actors did stick around stalking the back of the wagon, and some unexpectedly hopped aboard the sides.
The scares were pretty light in the Freakshow as well. We fell victim to a few well-disguised scares. This is a clown carnival, after all, so if you have coulrophobia, you may want to skip this one. As noticed in seasons past, this haunt had more significant spaces void of actors, and some of the effects weren't working correctly during this visit.
Descension also provided a greater amount of scares. This one kept our group on edge most of the time we were there. In years past, the monsters used the darkness to their advantage better, but they still managed to nail us multiple times. This haunt is just so easy for them to hide within. However, the best scare of the night was provided inside the cavern. As we walked next to the towering demonic monster with tons of arms, an actor made some hideous sounds from a hole in the wall on the opposite side of the room. It scared two of us so badly that it gave us chills. That's a great way to use one of those giant props as a distraction for a more simple yet terrifying scare. Yes! That person needs a fist bump!
As we walked among the rows, the most significant scare came from the unsettling feeling of not knowing how long we'd be lost amongst the corn. A few characters were lurking inside, but most were already in plain sight and trying to entertain rather than scare. However, one did rev up a chainsaw that got some other groups screaming along.
---
Entertainment & Value Score: 7.39
E&V Scores – By Question

E&V Scores – By Attraction

E&V Review:
General Admission tickets were $46 on-site for admission to all haunts during our visit. However, prices do vary depending on the date and day you visit. You can also upgrade to Fast Pass admission, purchase tickets to the hayride only (for those that may be too scared to walk through a haunt), or the Combo Unlimited, which grants you GA access to all six haunted attractions an unlimited number of times in one night. On the night of our visit, the lines were short, and although we only purchased GA, if we had had the unlimited combo, there were a few haunts we would have gone through twice.
We spent 37.5 minutes inside the haunting attractions, not including our wait in the lines. This brings their MPD at the advertised rate during our visit to 0.82, but this will vary per night. Still, you get over 30 minutes inside the attractions if you don't run. This is quite a deal at the GA price, although it is below the average of $1 per minute that we like to see the most.
This year, they have added several free fantastic photo ops for guests in the midway / Scare Zone between the attractions. There were also a few roaming characters in the Scare Zone, but we would still like to see more entertaining guests as they wait.
There were quite a few new things this season during our visit that we hadn't seen here before. They had a whole carnival section for guests to partake in, multiple vendors selling spooky decor, jewelry, and more, and they built a silo shack with quite the offering of apple goodness inside.
They still have their large concession stand on-site, and they've added a gift shop towards the entrance/exit of the attraction that we recommend checking out. They had some great swag, candles, and spooky decor for purchase inside.
You can spend an entire night getting scared at Hanna Haunted Acres. Although each haunt is relatively short, aside from the hayride, they offer many themes, characters, and scares that will quench just about any haunt goers' thirst.
---
View Full Score Sheet
---
Pics We Took From Our Visit:
---
---
Guest ReviewsGuest Average: 5 out of 10
Billy Patterson – 5/10 – October 16, 2021Beautiful decor, acting & costume needs spruced up, waited in line more than I was in all there …show more haunts, took less than 5 min to go through each haunt, glad they added the new features, would rather see one long haunt than 4 very short ones. cant express that enough!!. hay ride had cool animatronics, but seemed stale, needs commentary. friendly atmosphere