Take an Underground Journey IntoLemp Brewery Haunted House!
Author: The Scare Factor – 4/13/2019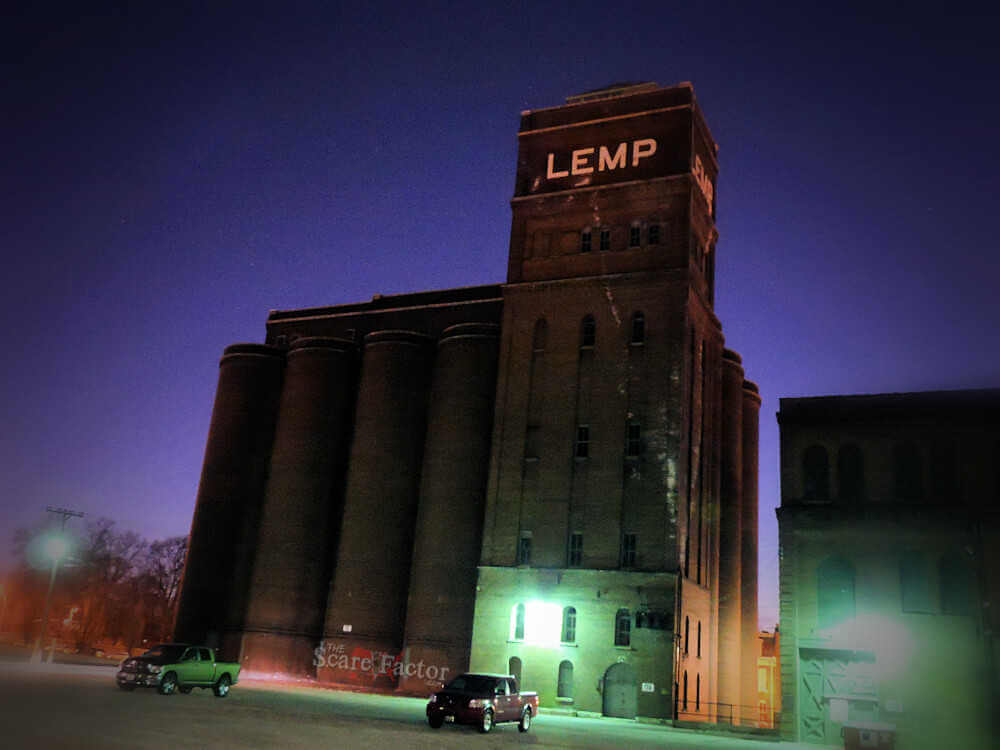 It may seem odd that we're going to haunted houses in March. After all, "Aren't these things only open in October?" Well, foolish mortals, come with us to the darker (better?) side of the Halloween haunt industry…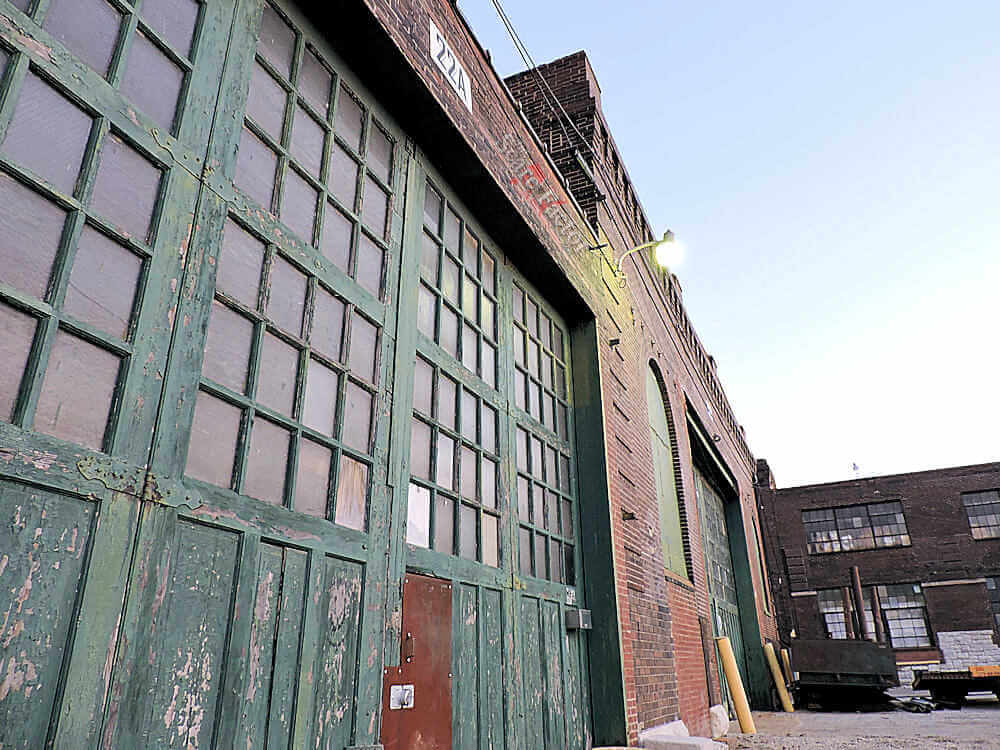 Want articles like this sent to your inbox?
Sign Up for 'Haunt Advisor' Emails:
For those that don't know, haunted house conventions and trade shows are actually a thing. The most popular is Transworld's Halloween & Haunted Attraction show in St. Louis, Missouri.

In March of 2019, we (The Scare Factor) beheld the HAA Show in all of its horrific glory. Besides getting a peek at the latest props, we also had a chance to tour one of the best and top-rated haunts in the area. That's right, some of the local haunts in Missouri opened their doors to the trade show's attendees!
One of these attractions was the well-known Lemp Brewery Haunted House. Marketed as a "lights on, behind-the-scenes tour," we knew our trip through the haunt would be void of any actors. Bummer, right? Well, when we saw that tickets to this event were limited and might sell out, we knew we had to make a decision… and fast. Our tipping point came when we got permission from the owner to take pictures and videos inside.
Lemp Brewery Haunted House, here we come!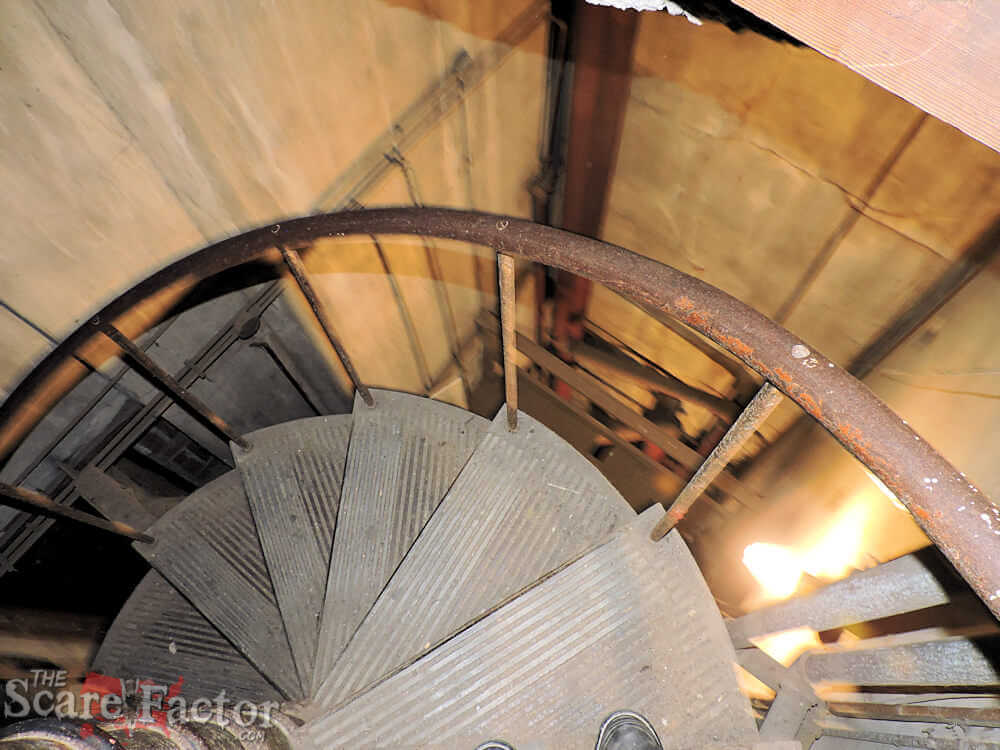 The haunted house itself takes place below the ground, under the old Lemp Brewery factory. That's right… we said BELOW the building! How does one get to such a place? By none other than a very creepy (and real) spiral staircase, of course! It became quite clear this staircase was just as old as the building (over 100+ years) as we wound our way to the basement.
The haunt's current theme is formed around an ancient evil, and it's aptly named, "House of the Occult." After reading Lemp's website, it sounds like there's a secret cult performing rituals underground… no doubt a means of keeping out of the public eye. If you're brave enough, you will also see for yourself what these spiritualists have conjured up!
We attended the "live" show (with actors) back in 2018. Believe us when we say that this theme is getting darker and darker as time goes by!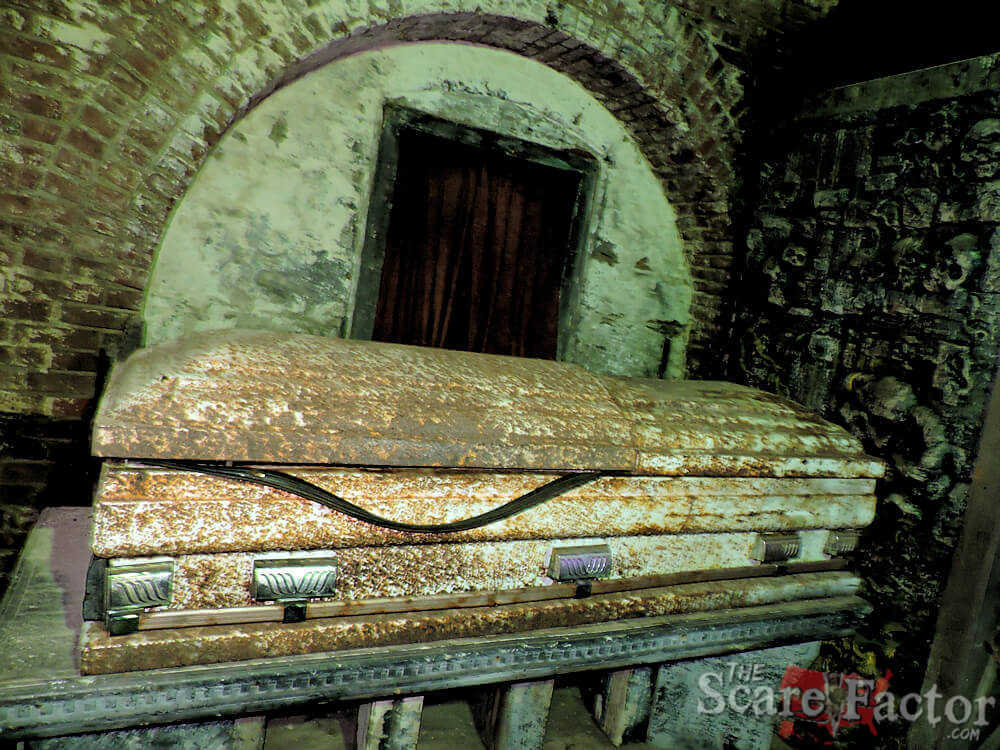 Now, just a tiny bit of history. The Lemp Brewery Haunted House is often called, "St. Louis' only REAL haunted house." After some research, we came across some disturbing – yet interesting – information…
According to Wikipedia, the Lemp Brewery is, in fact, "… built upon a complex of natural caves which were once used for the lagering of beer by early German brewers." It's also worth noting that "the beer-brewing company was originally established in 1840." Needless to say, you'll be hard pressed to find a haunted house quite like this one! One look at these awesome structures and you can tell it's got some history.
But, that still doesn't explain why it's actually haunted, or why it was so cold in there during our visit. Was it the cool March weather? Was it because it's so old? Does its creepy appearance naturally draw paranormal spirits? From what we could find, it all seems to stem from The Lemp Family and their Mansion that they built next to the Brewery.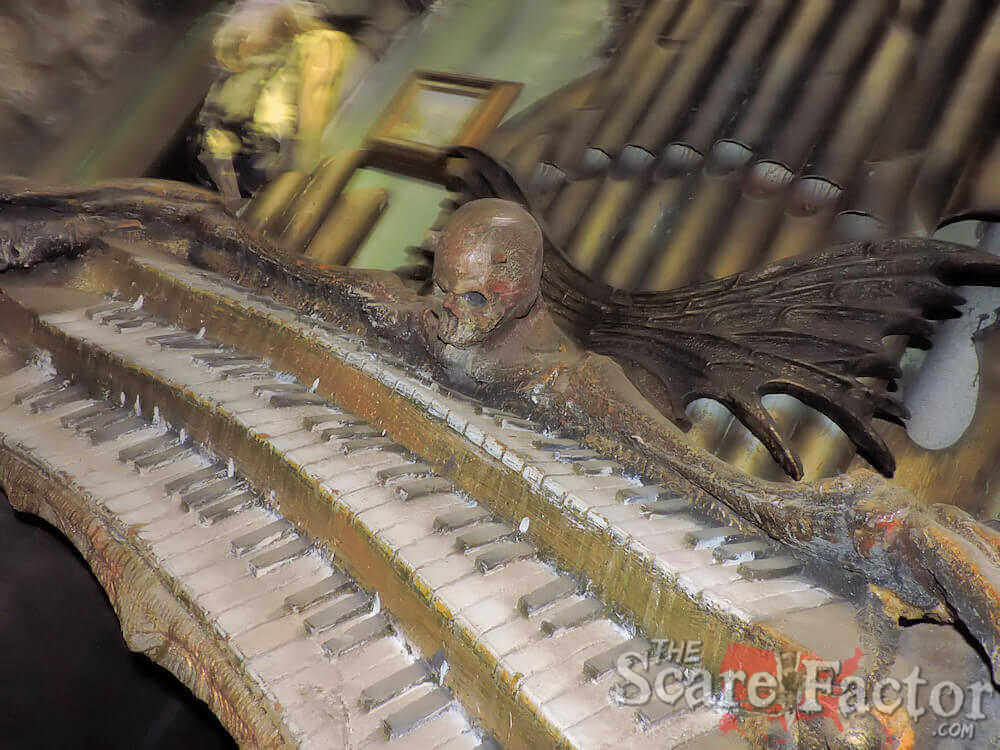 According to their website, several family deaths and suicides have taken place. Some of them are still unexplained and without suicide notes. These circumstances have led many to believe something evil was behind these tragedies.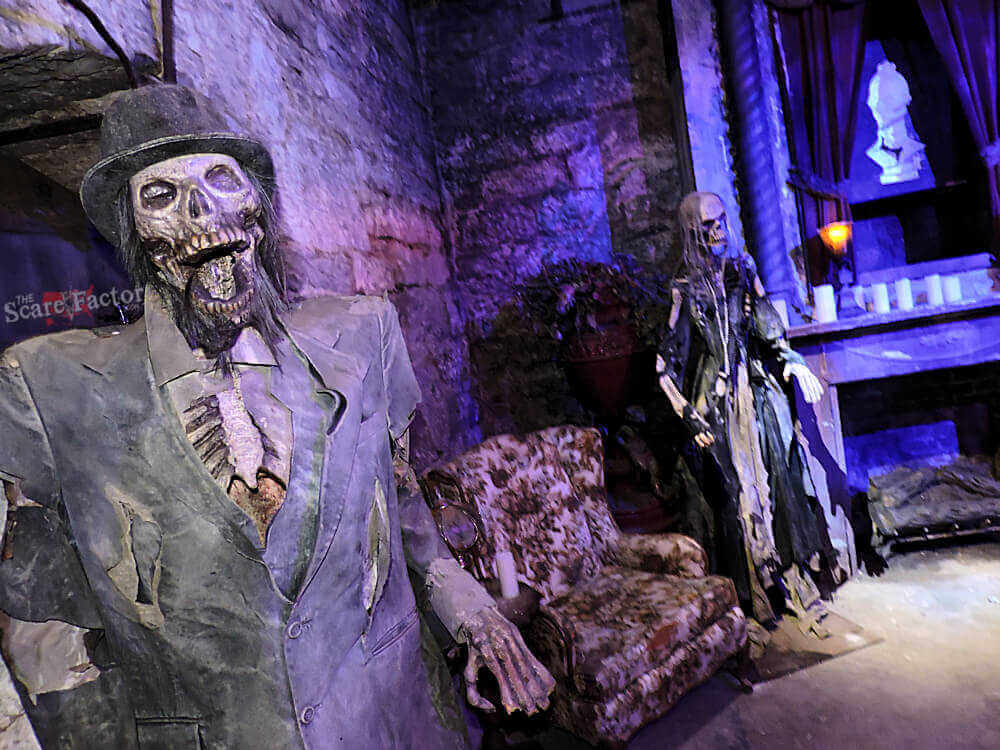 Being on the same property, the Lemp Mansion and Brewery are connected by a series of caves and tunnels. These have become known as the "Caves of St. Louis." They have been investigated many times and some freaky findings have been documented. As we got closer, its ominous presence beckoned us to enter, which made for a nearly-perfect haunted house entrance!
Our pro haunt review team (Team Mid MO Monsters) had the pleasure of reviewing Lemp during the 2018 season. Here's a paraphrased excerpt from their review:
"If you are a believer in ghosts, then you are in for a treat. You will be attending a haunt at one of the most haunted locations in the world. I got a chance to ask a few actors and the manager if they had ever experienced anything creepy or supernatural. To loosely quote the manager, "We have had to tell actors that they HAVE to go back to their scene even though they thought they saw or interacted with a ghost."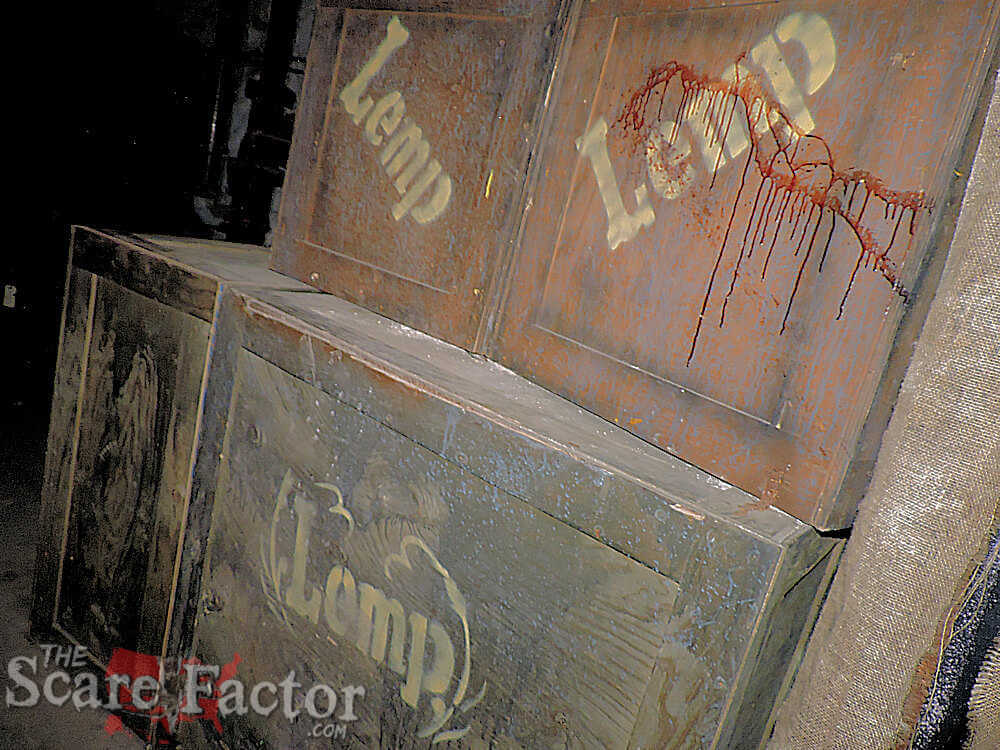 Even the haunt's staff say it's haunted!
Once you go down the steps, you will notice that the tunnels, curved ceilings and walls are 100% authentic. Being surrounded by the original architecture is definitely creepy all by itself. Add in the effects of the haunted house and you might find yourself covered in goosebumps too.
For a "lights on" tour, we did come across some areas that were pitch black. We'll definitely say we were happy to have our camera lighting to help us make our way through unscathed. Some haunts have to fight to get their rooms to be totally dark, but that is not the case here! It gets so dark that you can't see your hand in front of your face. Apologies to those other groups that were going through; we might've been a bit "handsy" at times while trying to feel our way through the hallways.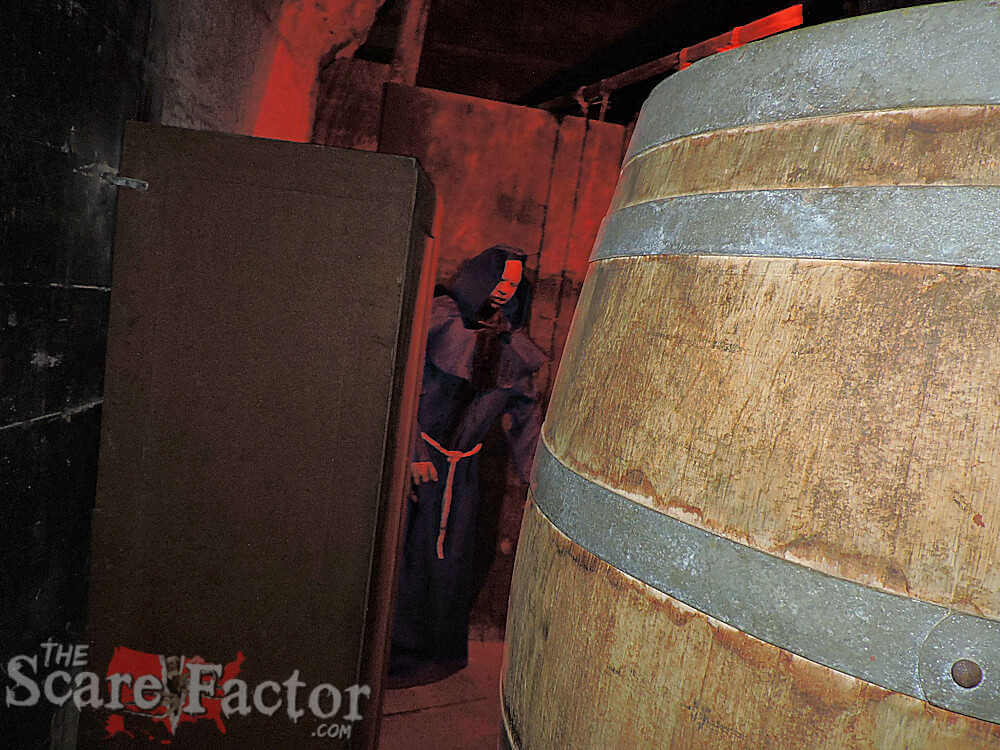 If you're thinking about visiting the Lemp Brewery Haunted House this season, "Prepare to go deep underground where NO ONE can hear you SCREAM!"
Want articles like this sent to your inbox?
Sign Up for 'Haunt Advisor' Emails:
---
Sources:
Story of Lemp Brewery on Lemp Haunted House Website
2018 Review of Lemp Brewery Haunted House by Team Mid Mo Monsters