House of the Occult at Lemp Brewery – Full Review
House of the Occult at Lemp Brewery is a Haunted Attraction located in St Louis, MO.
3500 Lemp Avenue, St Louis, MO 63118View All Details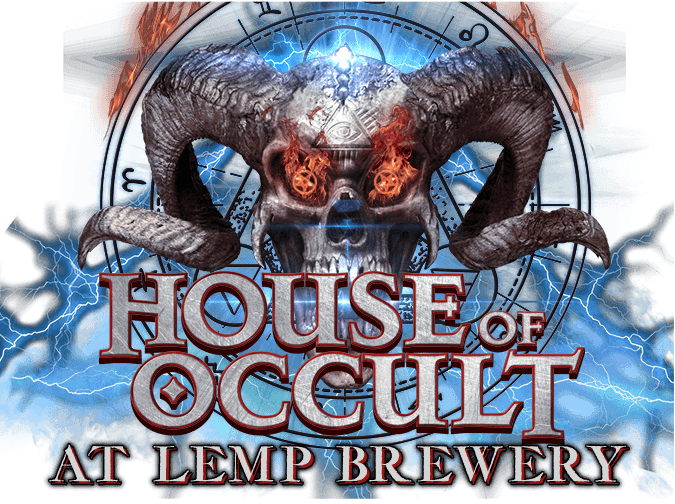 Features:

Paid Parking, Restrooms/Porta Potties On-Site, Gift Shop/Souvenirs, "Hi-Tech" Attraction, You will NOT be touched, Original Characters, Indoor/Outdoor Waiting Line, All-Indoor Attraction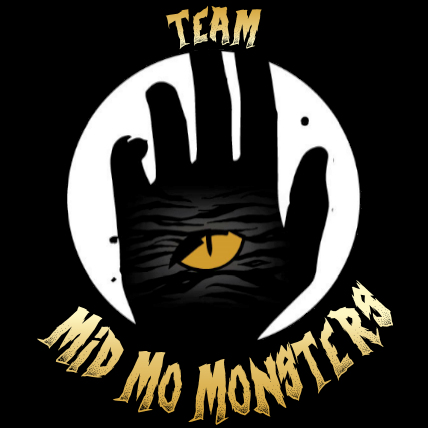 This attraction was reviewed on October 19, 2018 by Team Mid MO Monsters.
How Do We Get These Scores?

Final Score:

9.35
How Did We Get This Score?

Summary:
If you grew up in or around St. Louis, you've heard plenty of ghost stories about the Lemp Brewery and its adjacent mansion. Once the largest family-owned brewery in America if not the world, a series of family tragedies and suicides have rendered both sites and the cavernous subterranean tunnels that connect them a hotbed of alleged paranormal activity.
What a perfect place for a haunt.
The Lemp Brewery is a one-of-a-kind attraction that will keep attendees on their toes from start to finish. Their use of high- and low-tech props and their brilliant use of deceit makes this one of, if not THE, best haunt in Missouri.
The dark, dank caves you will be navigating will send shivers down your spine knowing that this is one of the most haunted locations in the US, but even if there wasn't a paranormal aspect you would be in for a wild ride of scares and history.
---
Cast: 9.5
How Did We Get This Score?

The cast, for lack of a better term, is talented. With jump scares, original dialogue and freaky characters who seem to emerge out of nowhere, they are some of the best in the biz. You'll encounter everything from Satanic nuns to evil little girls who are chained up and just out of reach to grab you. Not once did I feel like I was in a room or scene where I was with an actor. It felt like everyone was 'real' and all they wanted to do was scare you. Their professionalism was fantastic' albeit scary.
---
Costuming: 9.6
How Did We Get This Score?

All of the costuming was original and of the highest quality. The high-end silicone masks are filled with character and emotion and look particularly realistic. Makeup was clearly done by professionals and very convincing.
Most times when I am going through a haunt the scare comes from an actor being able to catch me off guard, but not here; the costumes actors wore made me jump out of my skin.
---
Customer Service: 9.53
How Did We Get This Score?

Almost immediately upon entry, actors randomly show up to spook customers waiting in line, and don't you dare try using the toilet or an evil nun will do her best to make the experience an uncomfortable one. The non-acting employees are all very nice and polite, and there is a police presence to make sure you feel safe during your visit.
The only complaint that I have is the timing they give groups between one another. I know due to its popularity that they need to get a very large number of people moving through the attraction as quickly as possible. However, we found ourselves being rushed or even backed up 3 groups deep while trying to get out of a room or get into a room. While it didn't happen the whole time, it was enough to ruin the suspense on occasion.
---
Atmosphere: 9.33
How Did We Get This Score?

Located 100 feet below ground level in a 'real' haunted site, you couldn't ask for a more atmospheric location. With the old Lemp Brewery tower looming over you while you wait in a line that weaves between the historic buildings all with their own history and legends, you can't help but feel like you never know what is around each corner. With the actual haunt being so far below the surface you have no way to judge if attendees are being scared due to the fact that it's quiet. The only thing you hear while on the surface are the actors hired to keep the crowd scared and fired up, which in and of itself makes it even spookier since you don't actually have any reference of what you're going to be experiencing. This haunt offers a one-of-a-kind atmosphere that will be hard to beat with such a historic location.
---
Special Effects:

9.5
How Did We Get This Score?

This haunt is, for the most part, character-driven. However, they do a great job with what animatronics they do use. They are all very high-tech and no expense is spared for quality. At one point you are confronted by a 15-foot animatronic demon who was 'summoned' by the occult scenes you walked through just moments before. You would think that being so far underground and in old dank cellars would make it difficult to have such machines running effectively, but they do it and they do it well.
---
Theme:

9.48
How Did We Get This Score?

One of my biggest fears is the occult. The thought of a group of hooded figures sacrificing for or summoning a demon sends shivers down my spine, and of course, The Lemp Brewery was all focused on the occult. This is carried on through the entire haunt from start to finish. You feel like you are being chosen as a sacrifice to whatever being they are trying to conjure. From scene to scene and room to room, occult figures and symbols linger and it's executed fantastically.
---
Scare Factor:

9.05
How Did We Get This Score?

Let me say this again, I am scared of the occult, and the Lemp Brewery scared the heck out of me nearly the whole time. From the subject matter to the actors, this experience was something to be amazed by. The one thing that stands out the most is the fact that whoever was in charge of blocking each scene is a master of deception. Almost every scene features mannequins, sounds or scenery that will distract your attention in one corner, and the next thing you know there is a creep or monster jumping across a room from the opposite side, catching you off guard almost every time.
If you are a believer in ghosts than you are in for a treat as well, you will be attending a haunt at one of the most haunted locations in the world. I got the opportunity to ask a few actors and the manager if they had ever experienced anything creepy or supernatural, and to loosely quote the manager, 'We have had to tell actors that they HAVE to go back to their scene even though they thought they saw or interacted with a ghost.' So keep that in mind, if you love ghosts and the paranormal then you can not miss this place.
---
Entertainment & Value:

8.95
How Did We Get This Score?

$25 gets you into the scare and for $10 extra bucks you can get a speed pass which will help you bypass the very large line. This haunt is worth every cent you will pay at just over 30 minutes for the whole attraction. It's a great deal.
While there really isn't much to do outside of the main attraction, it would almost feel like they were losing money if they had to shell out for even more without raising ticket prices. They sell t-shirts for $20 and if you are a veteran you can get one for $10, which is always awesome to support or vets!
---
How Did We Get These Scores

---
Guest ReviewsGuest Average: 6 out of 10
Nora – 6/10 – March 23, 2018I have very mixed feelings for this attraction. Although it was the off-season, I may have expected …show more too much from this haunt as I thought it would be more similar to The Darkness when it comes to scares that come at you 360. This is a totally different haunt and it is probably a lot creepier on a dark, fall night. There was only one line entertainer but he was doing a great job of scaring haunted house owners and staff before they entered. It was interesting to see that they had some complications with their ticketing system and the VIP ticket line or path was very unorganized. We could hear staff on the radios basically saying they didn't know what to do with people and that they didn't realize VIP needed to go first. The general admission line we were waiting in allowed no room or reserved space for VIP holders so they literally had to squeeze their way to the front of the line past all the rest of us with no one to lead the way for them (parts of the line went upstairs and it was pretty dark). We may have seen a staff member with a flashlight lead them to the front twice. This is a professional attraction and this wasn't it's first rodeo so I'm really hoping it isn't that disorganized during Sep/Oct when there are a lot more ppl in line. I think my favorite part was what we experienced leading to the show. The outside of the building is authentic and creepy. The queue line weaves you past an old elevator and other features of the brewery. There is a large spiral staircase that takes you to the basement and this was awesome. There were some well-decorated scenes but for the most part it was very hard to focus on the details and there was so much fog that sometimes we wouldn't realize there was an actor in the room with us until we were on our way out. Most of the acting crew just stood and stared at us as we walked past them and a few lunged at us or yelled 'grr' 'rawr' etc which is about the same thing that they did at Darkness last time we visited. Some of their costumes were obviously cheaper, store-bought and we weren't expecting that at all from an attraction ran by other, large houses that are high quality. There was a long and pretty plain maze that was rather difficult but it was boring as well. Other groups were demanding the actors to tell them how to get out because it wasn't fun, it was aggravating. It seemed like it was a way to stretch out the length of the haunt or take up space without really trying. When we heard sounds some of it was random hard rock music and while that helped us get in a head-banging mood, it didn't intensify the creepy factor other than how loud it was when we were closer to the speakers because it didn't allow us to hear anything else. All in all, we are glad we went because we had never been here before but I don't think I will go back. Not unless I hear a lot has changed and a lot of people raving about it. I put that I would recommend it to friends bc I would recommend going at least once so you can say you did and check out the creepy building.