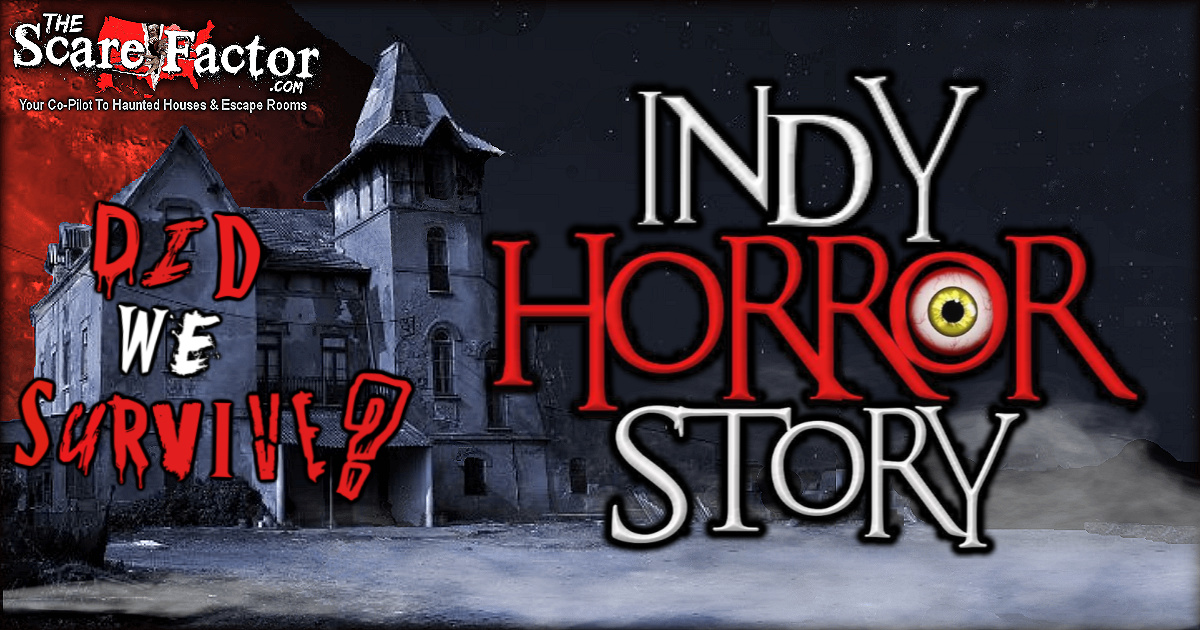 Inside Indy Horror Story – Indianapolis' Newest Haunted Experience for 2019
Team Zombillies – September 12, 2019
Haunt season has begun for 2019 and as usual, we found ourselves looking for a fun night of fright.
We had been hearing of a new attraction in Indy where guests would be "immersed" in an "interactive experience." To us, it sounded like a haunted house / escape room hybrid. With this being in our neck of the woods, we definitely wanted some more details, so we did a little digging. We came across this place called Indy Horror Story and, as their site suggests, it's an interactive horror theatre experience company that's brand new to the Indianapolis, Indiana area. As it turned out, The Scare Factor's Chicago team, Team White City Devils, was able to meet us there, along with some friends from Indianapolis and Louisville. We had a full crew of 8 ready to go, which is also the limit for how many guests can go through at a time.
Each year, Indy Horror Story (website link) will be unveiling a different theme. For 2019, their maiden season is "The Hell House of Prospect Street."
Hell House takes place inside a real multi-story house that is over 100 years old. After touring and speaking with the staff, it sounds like this place may also be actually haunted! The staff has reported items moving on their own and things disappearing only to be found in strange places later.
Upon arrival, the outside of the house just looked like any normal house (aside from their signs for the event, of course). It was also daylight, so there's a chance they may have some spookier lighting going on at night.
Once we were all in agreement that this was something we were ready to face, we checked in and signed our waivers. Horror fans, you may want to bring some extra cash with you; they have quite a few original horror paintings in the lobby and most of them are for sale!
After checking in, we were all handed a case file with pertinent information on the journey we were about to embark on. A word from the wise – read all of the information that you are given before entering!
Once we were completely convinced that we were brave enough to take on the house – and enter the door next to a big bloody "666" on the wall – we were informed that we needed to part ways with all of our personal belongings first… including our phones / flashlights.
Granted, phones are no match for demonic entities, so you won't be needing them anyway. All personal belongings are kept in a locker and someone from your group gets to keep the key during the entire experience.
It was time. Our group was introduced to our "guide" through the house who prepared us for our mission. She informed us that we were investigating this house for paranormal activity and to be on the lookout for anything that could be a clue to help solve the mystery within the case files we read prior to starting.
Before we get much further, we want to inform you now that we aren't going to give you any spoilers as to what or whom we encountered within Hell House. Sorry, but it's no fun if we tell you exactly what all happens.
But, we can tell you this… Out of all the members in our group, we would say that all of us felt uneasy or "weirded out" at least once. Others in our group were petrified the entire time. We took a "screamer" with us (someone that screams at almost everything) and he was freaking out because he couldn't just run through the house! Having to stay and interact with the scenes to be able to go to the next area makes a huge difference and totally changes the dynamic of the attraction. Basically, there's no running for your life, here.
Even though we visited on their second night open to the public… ever, it was obvious that the cast had practiced for this event. They all stayed in character, didn't let our random comments get them flustered, and worked well with one another pretty well. They were very interactive with us and, in a few instances, they did lightly touch us, so be prepared for that. They also used some pretty obscene language. At times, some of us did actually question ourselves whether or not they were "just actors."
One cast member stood out to us more than the rest. No spoilers, but pay close attention to Madam Windstrom. She gets quite cranky if you don't.
The tour is set to last around an hour, depending on how well your group cooperates and is able to help decipher all of the mysteries and puzzles throughout the story. We were inside for a little less than an hour, but we also had a full group and lots of eyes checking the scenes for details. We've also completed many escape rooms to date, so if you have any experience with those too, then you may have a bit of an advantage. Anyone regardless of experience can still have a great time here, though.
Once we made it to the exit, we were mostly relieved and a little bit sad because we didn't want it to end. But alas! The ending is the best part…
After facing what awaited us, we learned some information and can now answer a few common questions that we wondered ourselves prior to our tour:
"So, they say it's like an escape room, huh?"
Why yes, this experience does incorporate several escape room elements and features. There will be times where you may need to find certain things or complete certain tasks to even have a chance at continuing through the house, much less getting back to civilization.
"How is it 'theatrical' and 'immersive?'"
Because there's a story involved, the attraction uses actors with specific roles to play throughout your journey. Some are merely for moral support, others provide clues to help you through, others perform skits… all of which combine to make the whole experience come to life! You and your group will become stars of the show and, maybe, some more than others. Like ghost hunting? We hope so…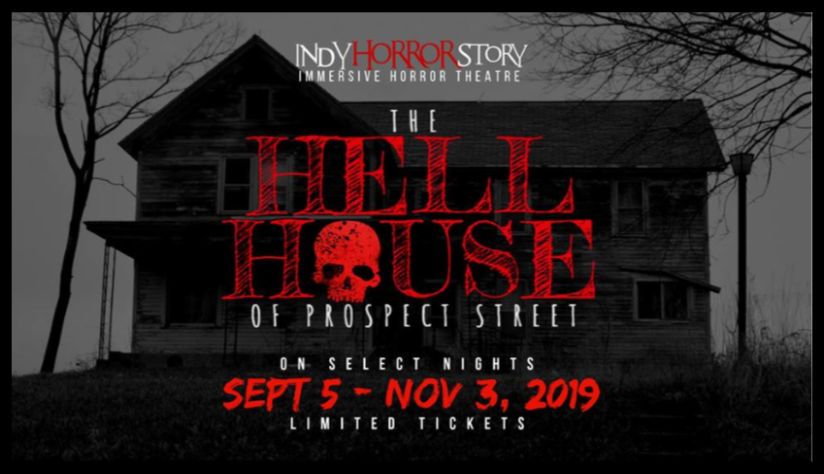 So it's partially like a haunted house?
Yes, the type of haunts with actors in them that take place around Halloween time. There may be times when you find yourself disoriented, certain parts of the house may come to life – for various reasons – and you just never know what… or who… may appear from anywhere at any given moment.
This was our first time taking on something like this and, we can tell you now, we will definitely be returning in 2020! We can also agree with their page in saying that there's nothing else like this in the area.