Top Must-See Haunts in Ohio
Top Must-See Haunts in Ohio
Here are the Top Must-See Haunts in Ohio.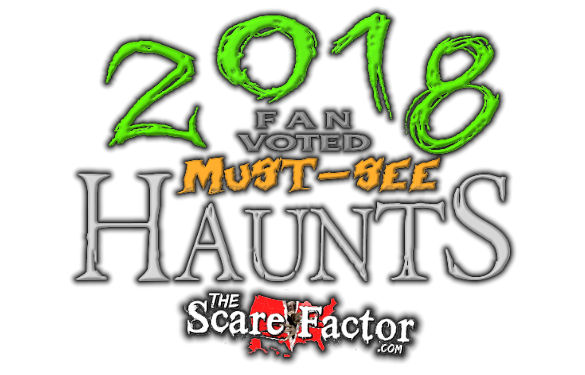 2018 Top Must-See Haunts in Ohio
In the summer of 2018, fans like you had the chance to vote for their favorite Halloween haunted attractions. We've tallied the results and created a list of the Top Must-See Haunts in Ohio. For a full list of every haunt in Ohio, visit our Ohio Haunted House Directory. For a list of reviews for Ohio haunted houses from our pro review teams, click here.
*Disclaimer: These results do not reflect The Scare Factor's official views regarding the quality of the attractions listed. The order in which they are shown was determined solely by the number of legitimate votes that we received during our poll. For more details, click here.
---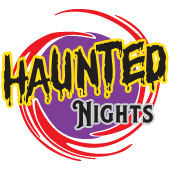 (Middletown, OH)
Land of Illusion is a large amusement park of haunted houses, games, their own full bar, a full stage and more! For the 2018 season they are unveiling a brand new haunt; PHOBIA! They have 5 haunts in all plus zombie paintball aboard military trucks!
---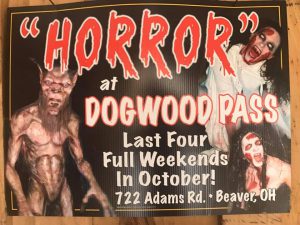 (Beaver, OH)
Horror at Dogwood Pass will be open and waiting for you the last four weekends in October! They have many new scares to show you.
---
(Columbus, OH)
Carnage Haunted House is one of Columbus, Ohio's newest haunted attractions! They offer 30 detailed rooms that they guarantee will scare you along with food trucks, and outdoor entertainment that includes horror movies and live music on select nights.
---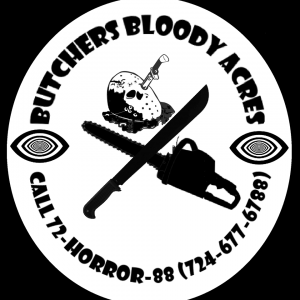 (Alliance, OH)
Butchers Bloody Acres is a fairly new Halloween attraction to the Alliance, OH area. They now have 35 acres of horror! Opening night will be September 14th this year.
---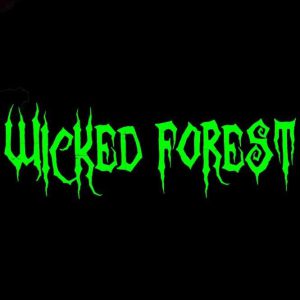 (Logan, OH)
The Wicked Forest offers a haunted trail that is over 1/2 mile long! They will be open every Friday and Saturday night starting the last week in September all the way through October 2018. They offer new sets and an extended trail for this year and they also offer free parking!
---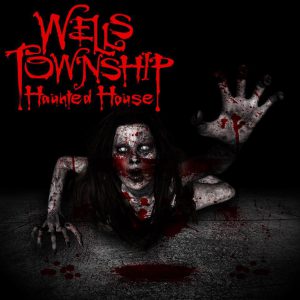 (Brilliant, OH)
Wells Township is an old-school style haunt that brings out many tricks you haven't seen before! The old school-style haunted attraction offers over 10,000 square feet of fun, excitement, and scares!
---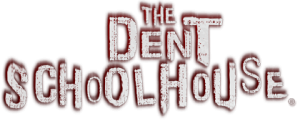 (Cincinnati, OH)
The Dent Schoolhouse is a nationally recognized haunted school with a very dark past. The old schoolhouse was built in 1896 and contains the gruesome legend of the school's janitor, Charlie McFree. Charlie is said to have killed a large number of students at the school. The school is now said to be haunted by the janitor and the lost children… Will you run into Charlie when you go?
---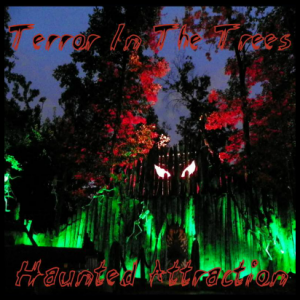 (Lucasville, OH)
Terror in the Trees is a very unique, outdoor haunted attraction where you will "face your nyctohylophobia! You can also witness what if feels like to be buried alive in their Last Ride Burial Simulator!
---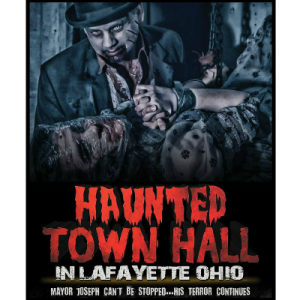 (Lafayette, OH)
The Haunted Town Hall is a two-story, indoor haunted attraction that takes place in the old Town Hall of Lafayette. It is here that you may feel Mayor Joseph's presence… but beware; residents speculate that he was involved with something very dark and evil.
---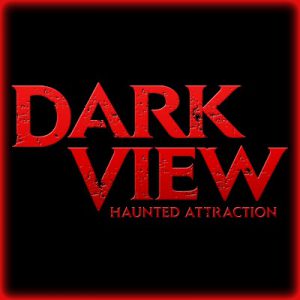 (Toronto, OH)
Dark View is a haunted attraction brought to you by the creators of The Goucher Haunted Hotel. They have now expanded to offer five themed attractions along with additional events, activities, and an escape room that's new for the 2018 season!
---
Stay Updated!
Not subscribed to our "Haunt Advisor" email list yet?
Want lists, reviews and updates like this sent to your inbox?
It's not too late! Sign up now by entering your email address below…
[grwebform url="https://app.getresponse.com/view_webform_v2.js?u=hHOTb&webforms_id=16827505″ css="on" center="on" center_margin="400″/]
By signing up for Haunt Advisor, you acknowledge and agree to our Privacy Policy.