Top Must-See Haunts in West Virginia
Top Must-See Haunts in West Virginia
Here are the Top Must-See Haunts in West Virginia.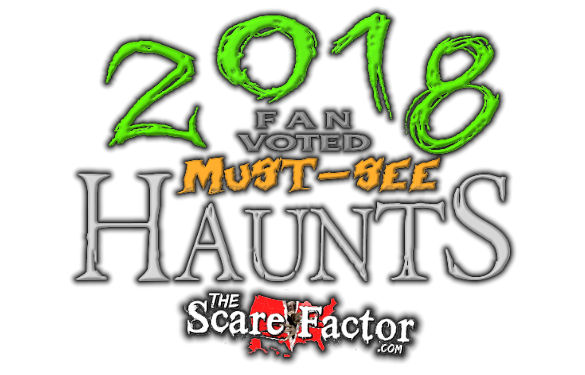 2018 Top Must-See Haunts in West Virginia
In the summer of 2018, fans like you had the chance to vote for their favorite Halloween haunted attractions. We've tallied the results and created a list of the Top Must-See Haunts in West Virginia. For a full list of every haunt in West Virginia, visit our West Virginia Haunted House Directory. For a list of reviews for West Virginia haunted houses from our pro review teams, click here.
*Disclaimer: These results do not reflect The Scare Factor's official views regarding the quality of the attractions listed. The order in which they are shown was determined solely by the number of legitimate votes that we received during our poll. For more details, click here.
---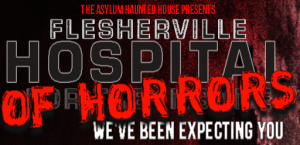 (Weston, WV)
The Trans Allegheny Lunatic Asylum will be presenting "Hospital of Horrors" this year. For those who love to kill zombies, there is also a Zombie Paintball Ride that can be experienced on select nights.
---

(Lewisburg, WV)
Miller's Nightmare Haunted Farm open on October 12th for the 2018 scaring season. Multiple haunted attractions await your arrival to the farm, including an infected corn field, demented forest, Miller Manor, and more!
---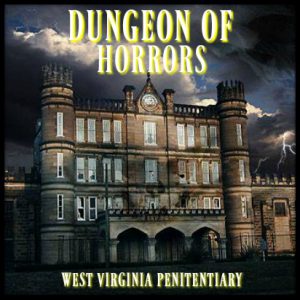 (Moundsville, WV)
Dungeon of Horrors takes place at the West Virginia Penitentiary. This attraction was rated a 9.56 out of 10 last season by one of our professional review teams, so this is a haunt you don't want to miss!
---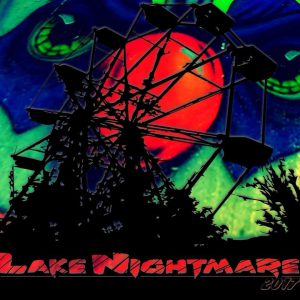 (Rock, WV)
Lake Nightmares is a seasonal horror attraction that takes place at Lake Shawnee. It is said that this location is truly haunted. Will you be the lucky victim to take a real ghost home with you in your car?
---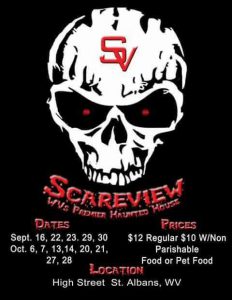 (Saint Albans, WV)
Scareview (previously known as Scareview Grave School), takes place in the old Fairview Grade School on Coal River Road. They will be celebrating ten years of terror for 2018 and their opening night is September 15th!
---
Stay Updated!
Not subscribed to our "Haunt Advisor" email list yet?
Want lists, reviews and updates like this sent to your inbox?
It's not too late! Sign up now by entering your email address below…
[grwebform url="https://app.getresponse.com/view_webform_v2.js?u=hHOTb&webforms_id=16827505″ css="on" center="on" center_margin="400″/]
By signing up for Haunt Advisor, you acknowledge and agree to our Privacy Policy.