Haunted Angelus House – Full Review
Haunted Angelus House is a Haunted Attraction located in Indianapolis, IN.
8829 East Washington Street, Indianapolis, IN 46219View All Details

Features:

Free Parking, Restrooms/Porta Potties On-Site, Handicap Accessible, Food/Concessions, Gift Shop/Souvenirs, "Hi-Tech" Attraction, You will NOT be touched, Original Characters, Indoor/Outdoor Waiting Line, Indoor/Outdoor Attraction, Family Friendly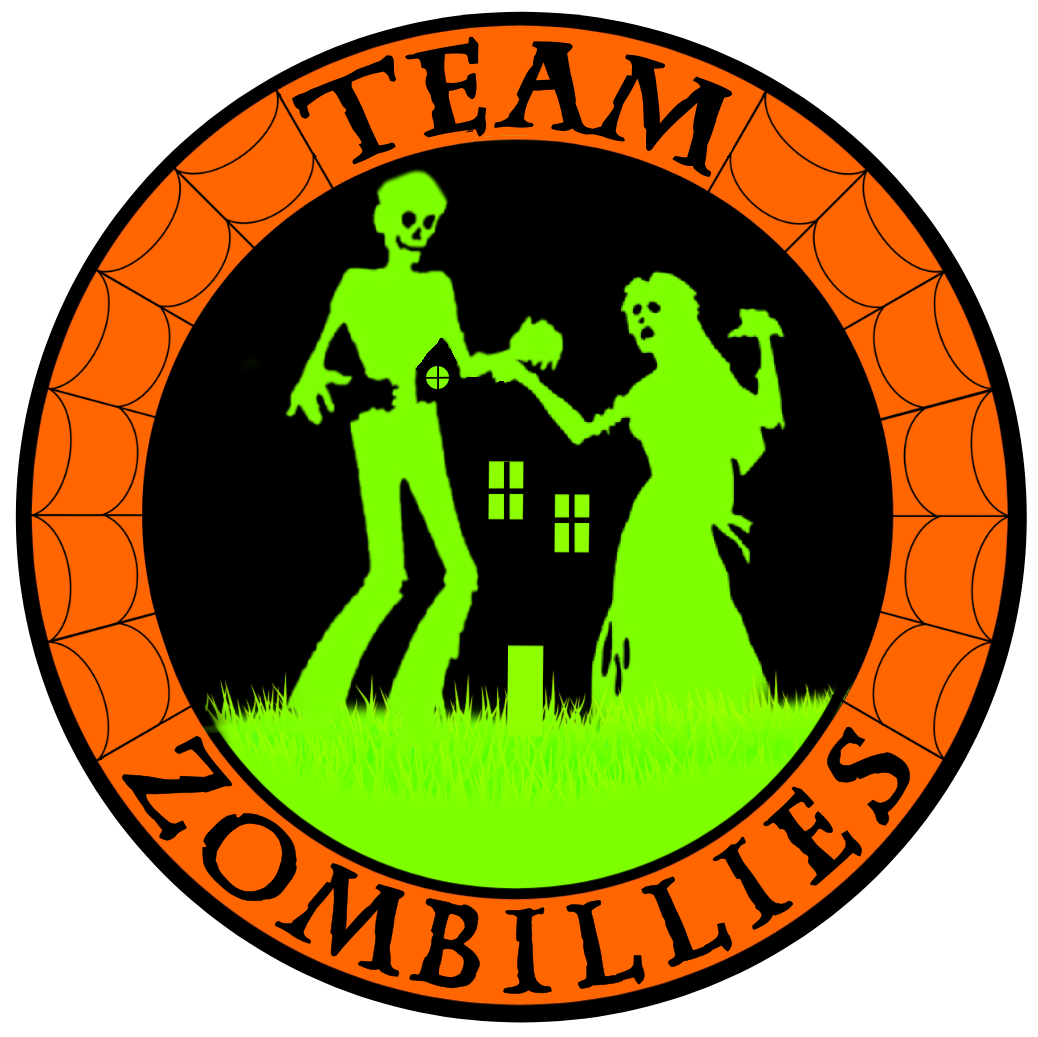 This attraction was reviewed on October 6, 2018 by Team Zombillies.
How Do We Get These Scores?

Final Score:

7.96
How Did We Get This Score?

Summary:
The Haunted Angelus House, an annual fundraiser for the Angelus, a Cerebral Palsy Group Home in Hudson Florida, opened its doors to Indianapolis for the first time in 2012. Since then, they have continued to grow over the years and they are now advertising three great attractions at one location.
New for 2018 is their In-Your-Face 3D haunt! With this, we must say that the folks at Angelus have strayed far away from the ordinary items commonly included in similar attractions. Returning this year is the Angelus House itself and their outdoor Haunted Maze. The House offers a large selection of spooks and surprises while the maze will leave you lost in the dark that's guarded by some crazed chainsaw chasers.
Angelus was one of the most fun attractions we've visited so far this season and they managed to scare us multiple times to boot! They like to play 'games' here so be prepared to interact with the scenes as soon as you get through the entrance. To enter, you must offer a skull to the haunted house, and ONLY then will it come alive!
---
Cast: 7.55
How Did We Get This Score?

Angelus is a pretty large attraction for the area and, although we know it's hard to fill all the spots every night, there were some periods when we went longer than expected before we encountered anyone. Several monsters did show us how familiar they were with covering multiple spots though, and this really helped to fill in the gaps.
Many of the villains didn't talk much or at all, often just spookily stalking or staring at us… which worked well for some, but others really could have benefited from having some convincing or demanding dialogue. Now, just because they weren't talking doesn't mean they weren't portraying their characters well. Michael Myers did an excellent job of storming into his scenes and rubbing his metal blade on things. He was also a big enough guy to accurately portray the character, which made it feel as if he'd been ripped right from the silver screen! Another actor creepily stalked us for quite some time, and a girl in a dress who was crawling on the floor as we walked by quickly stood up with her hair covering her face – a rather unsettling sight, no doubt.
Of those that did talk, the clowns and Bobby J were some of the most believable. Thrash the Clown conned us into playing a game with him while his female counterpart introduced herself by walking upside down on all fours and creepily singing to us. She then vanished and reappeared a short time later, peering at us from above before quickly landing right beside us! If the actors inside the haunt, she was definitely one of the most memorable.
Bobby J was also interactive with us as he showed us some dirty (and smelly) underwear that he picked up from the parking lot, probably from a previous customer, and exclaimed that he has the best candy for Halloween trick or treaters this year! Continuing his story from last year, he also informed us that he gets to keep his house because he was messing with one of those 'spirit boards' and the landlord just let him have the place! That said, we might advise that you watch out for demonic presences once you spot him (especially in the church).
A killer wearing human ears played some 'loud metal music' for us as we made our way through his scenes. But for the most part he just made some interesting noises and chased us for quite some time.
In the 3D haunt, there were two smaller children that impressed us. One was a villain and the other was trapped inside a box. They worked well together and never broke character – even after we exited the haunt! We'll never forget how the aggressor of the two was jabbing his tiny chainsaw into his victim's cage, shouting, 'I'm gonna cut your fingers off!'
And just when you think you've heard it all… A teletubbie came after us with a crutch!! No they weren't using the crutch to walk with, they were going to use it as a weapon! We always though those things had something odd about them…
---
Costuming: 8.5
How Did We Get This Score?

Most of the costumes at Angelus were complete, matching their scenes, and differing from many that we see. However, we did notice some in the maze corridors and other places that had hardly any distressing or alterations at all. Makeup was applied well and notably stood out on the voodoo lady and some of those in the 3D haunt. Quite a few masks were utilized by this crew, but they were of good quality and some were very high-quality silicone pieces such as those worn by Crash, Thrash, and Bobby J. The doctor also had a notable mask on, as well as the killer wearing body parts, the nun, and the creepy ghoul near the bridge.
Overall, the attire and costume additions helped in bringing the characters and scenes to life. The black dress and veil worn by the widow in the cemetery worked in conjunction with the lighting and thunder to create an exceptionally-spooky appearance, Michael's wardrobe was appropriate, medical scrubs and a lab coat were noted in Dr. Peta's area, and those with silicone masks were wearing intricately detailed attire to match their quality.
---
Customer Service: 9.5
How Did We Get This Score?

Our GPS lead us right to their parking lot, but if you have any troubles finding it, look for the giant Halloween store and signs. Plenty of free parking was available in their paved and well-lit lot. The ticket booth was very easy to find under the neon 'Open' sign, along with the portable restrooms and a food vendor that was set up. Friendly staff inside the ticket booth and at the front door guided us directly to the queue line. Before we started our tour, another friendly staff member gave us the rules of the attraction.
Navigating the property and inside of the haunts was rather easy. There is a time where you will need to step on and off an elevator and there are some marked steps in the 3D haunt, but be sure to watch your step with those glasses on. It had also downpoured right before we arrived, but we were still able to make our way through the outdoor maze without a problem – we just had to walk around some puddles.
At the ticket booth, you can also purchase haunt memorabilia and, if you need to get some Halloween goodies or costumes, they're conveniently-located right next door to (actually in the same building as) Ron's Halloween store!
---
Atmosphere: 7.9
How Did We Get This Score?

If you're anything like our team member Nora, just pulling into the parking lot of a huge Halloween store (like the one next to the haunt) is enough to get your creepy blood levels up in a hurry. To add to the haunted house feel of the property, their well-decorated hearse with red oscillating lights is parked right out by the road. Furthermore, the large haunt banners on the side of the building and wood-slatted ticket booth with bright, flashing lights take things up a couple more notches.
As mentioned above, it was pouring when we pulled in, but eventually an energetic clown emerged into the outdoor area to give us a small taste of what was waiting for us inside, as did the owner who was dressed up as a realistic zombie (Ron Zombie to be exact, and he's 607 years old this year).
The indoor queue area was quite different from what we saw outside, sporting additional decor that included a haunted porta potty, spider webs, multi-colored lights, a realistic facade for the haunt entrance and some loud(er) menacing music that ramped up the creepiness. The first room of the attraction is where the rules are given this season. We were also directed to offer the house (yes, the house) one of three differently-themed skulls as a sacrifice… which, with its approval, would bring the house to life! We won't ruin the details of what each skull represented or how the house reacted to meager offering. But, we will say that this was definitely a great touch that added a tiny bit of wonder to our experience – one we wish that more haunts could similarly conjure.
---
Special Effects:

7.79
How Did We Get This Score?

With easy access to the Halloween store next door, it's not that hard to figure out how Angelus can get their grimy little skeleton fingers on plenty of props and decor. But, excluding the outside maze are, you won't find all that many store-bought creations in the haunt. Instead, on display is a plethora of authentic pieces, items they've built in-house, well-detailed scenes and things you likely won't see anywhere else!
The effects used here often came in layers. Sometimes there would be soundtracks accompanying 3D objects in the scenes that we had to walk around, plus intricate details such as dirt on the floor, grunge on the walls, lots of great-looking cobwebs (not the Halloween store kind), vintage lights, running water, and even some disgusting smells! Some of the scenes had creaky floors, squeaky doors (some that moved on their own), pictures, coffins and, at one point, human skin hanging throughout a hallway. Their cemetery was complete with several large tombstones and walk-through mausoleums with some interesting items hidden within. We also found part of a vehicle, an animated grandma, and a rickety elevator along the way. LED lighting illuminated the main focal points in some of the rooms, helped keep us distracted from the things we should've really been afraid of.
There were many sound effects to be heard throughout the haunt, but some of them were very quiet. Our group was pretty quiet too though, and there wasn't a lot of ambient ruckus overflowing from nearby scenes, so we were still able to hear them all fairly well. Some of the realistic sounds we heard include whispers, thunder, circus tunes, vintage music, sounds of nature, and ominous sounds that kept us on edge.
There wasn't much to see in the outdoor maze due to the darkness. Most of it is covered in black plastic with occasional displays – mostly props that appear to be from the Halloween store – with some sheets hanging down here and there to add to its inherent misdirection. The 3D haunt looked like several bottles of brightly-colored fluorescent paint exploded in it; there was paint everywhere, including on the floors! Though, that's not to say there weren't any props or set prices; we also found things that were 3D on their own including vines, falling barrels, and gargoyles. The 3D glasses made it more of a challenge to make it through without losing our footing.
---
Theme:

N/A
How Did We Get This Score?

Angelus doesn't follow any particular theme or storyline. They want to offer a variety of frights in an attempt to please and scare as many crowds as possible. Our journey began in a surprising saloon where we later found ourselves in a doctor's office, walking through parts of multiple houses, in a cemetery, a clown area, a church, through a boiler room, and so many more areas that we just never knew what would be next.
---
Scare Factor:

7.24
How Did We Get This Score?

Angelus uses a diverse collection of fright techniques, many of them coming directly from (or triggered by) the actors themselves or different items within the scenes that shouldn't be trusted. Each of them have good timing, waiting to unleash their wrath until the perfect moment when everyone in the group can encounter the scare. They also use a few methods that we don't see very often, including a unique jungle scene with realistic rain and an awfully sketchy (in a good way) swaying bridge.
It was obvious that the actors were familiar with their scenes, taking advantage of unsuspecting hiding spots that we never would've thought someone could fit in. Michael Myers and Bobby J had multiple moving parts in their houses that they had memorized to a 'T.' Threatening dialogue was used against us several times, as well as sudden loud noises, a falling shelf, a shadowy stalker that could only be seen when bolts of lightning flashed, and a well-placed drop door that blended in with its surroundings! Some of the characters were also wielding realistic weapons, such as a knife, an ax, and a large hammer, which always makes for uneasy encounters.
When we weren't sure where to go in the maze, the villains would reveal themselves and give us a hint (meaning they could see us, but we couldn't always see them). Just when we thought they were being helpful, we realized they were actually introducing us to their tree-cutting friends! A few of the characters in the 3D section were able to blend in well with their surroundings and a portion of the wall led to quite a revealing surprise.
---
Entertainment & Value:

7.71
How Did We Get This Score?

Entertainment & Value:
General admission tickets to experience all three sections of the Haunted Angelus House are priced at $22 per person. If you'd like to purchase your tickets ahead of time to skip the ticket line, they have a separate entrance marked for online ticket holders.
Our group spend a total of 25 minutes making our way through all three haunts, including the quick transition areas between them. That brings their MPD (minutes of entertainment per dollar) to 1.14, which is pretty high for the Indianapolis area.
While we were outside the attraction and in the queue area, multiple line actors interacted with us to entertain and help pass the time. At one point they were discussing sizing us up for coffins. One of them was a slider and we'll tell you, he sure can slide on some wet pavement! Not 3 seconds after we walked up to the ticket booth, he slid right up to us seemingly out of nowhere. He had quite a few customers high-stepping away from him too! Inside, some spooky decor and a photo opportunities also gives guests a few things to do while they're waiting.
As mentioned above, when you visit Angelus House Indy, you're helping to support a great cause. The crew here is very friendly and they love to have a good time, all while scaring visitors in a safe environment. On top of that, the haunt is a good value too!
If you're in the Indianapolis area during the Halloween season, be sure to pay Crash, Thrash, Bobby J, and their friends a visit. Don't forget to grab some candy from Bobby J!
---
How Did We Get These Scores

Promo Images:
Click to Enlarge
---
Guest ReviewsGuest Average: 10 out of 10
Pam – 10/10 – October 20, 2017The haunters at the Haunted Angelus House are easily the best I've ever seen. They are so into their …show more roles; you can tell they put a lot of effort into getting their scares just right. This is my favorite haunt destination in Indiana. They change it up each year to create a wonderfully original experience for their guests. Could not recommend any higher.
Robert Bowen – 10/10 – October 29, 2016This was the best haunt in all of Indiana I've been too every one in Indiana and this one was the …show more best I absolutely loved it. NICE WORK.
Jose – 10/10 – October 31, 2015The Angelus is entering its strong 5th season. Scares continue to improve and set design is awesome. …show more Not your average haunt! Wheelchair accessibility is unique. A simply must see and visit attraction.
---
Past Awards
---
2022 Awards
The Ripper - Barry Stanton (Given by: Team Zombillies)
---
2018 Awards
Best Child Performance - Chainsaw Clown (Given by: Team Zombillies)
Actor Shout Out - Bobby J - Shane Long (Given by: Team Zombillies)
Actor Shout Out - Michael Myers - Leo Zehcnas (Given by: Team Zombillies)
Actor Shout Out - Thrash the Clown - Cameron Bennett (Given by: Team Zombillies)
---
2016 Awards
Memorable Moment - Tilting Bridge (Given by: Team Zombillies)
Actor Shout Out Award - "Bobby J" A.K.A Shane Long (Given by: Team Zombillies)
Actor Shout Out Award - "Freddy Krueger" A.K.A Kim Cooning (Given by: Team Zombillies)
---