Haunted Angelus House – Full Review
Haunted Angelus House is a Haunted Attraction located in Indianapolis, IN.
8829 East Washington Street, Indianapolis, IN 46219View All Details

Features:

Free Parking, Restrooms/Porta Potties On-Site, Handicap Accessible, Food/Concessions, Gift Shop/Souvenirs, "Hi-Tech" Attraction, You will NOT be touched, Original Characters, Indoor/Outdoor Waiting Line, Indoor/Outdoor Attraction, Family Friendly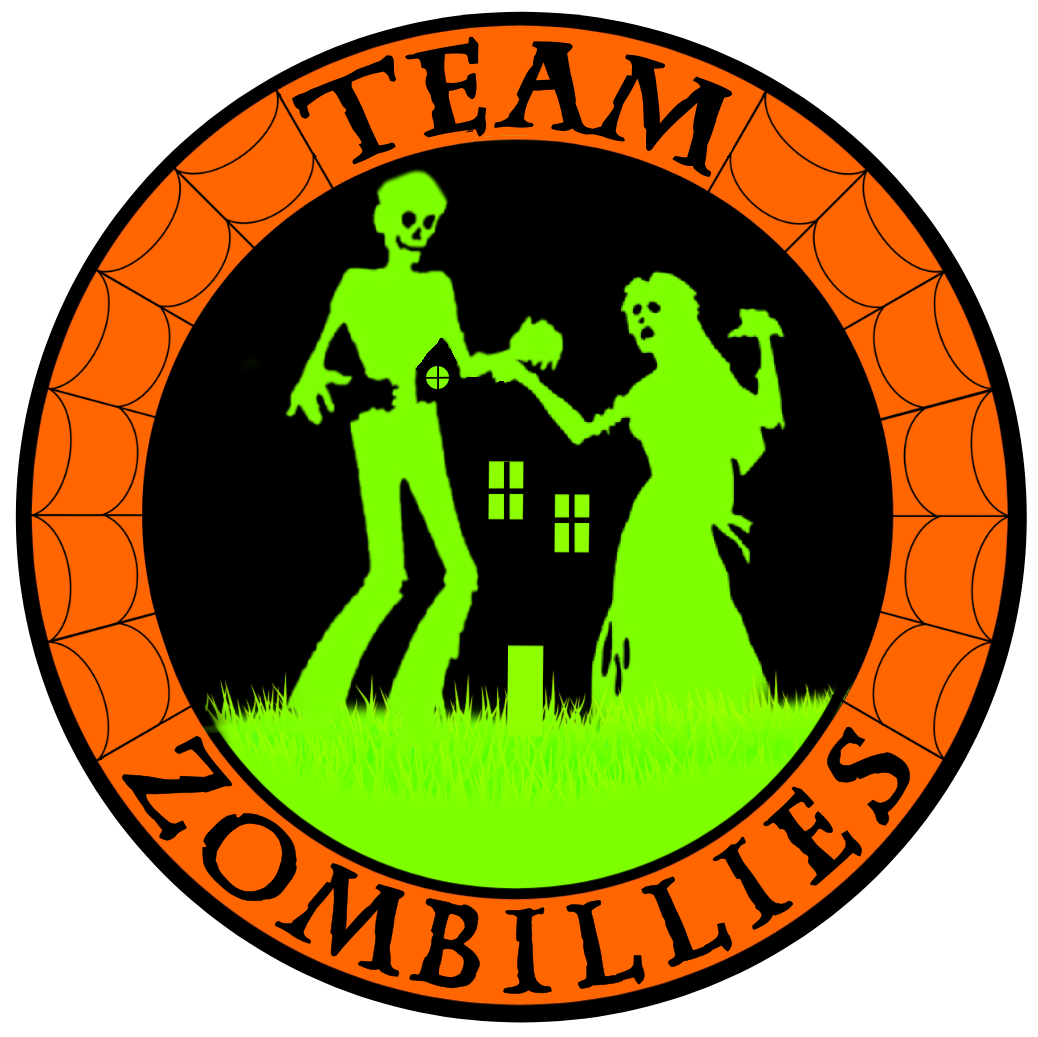 This attraction was reviewed on October 4, 2019 by Team Zombillies.
How Do We Get These Scores?

Final Score:

8.1
How Did We Get This Score?

Summary:
Angelus Haunted House is a professional indoor/outdoor haunt in Indianapolis that serves as an annual fundraiser event for the Angelus House, a cerebral palsy treatment center in Hudson, Florida. If you've been to this haunt before, you may hardly recognize a lot of it this year; they've made some drastic changes to their sets and characters!
While a few of their most iconic indoor areas continue to provide scares to those brave enough to enter, there are now lots of brand new ones as well, and the outdoor dark maze of previous years has been put to rest. Furthermore, with the recent closing of Angelus' sister attraction in Florida, there is now a large, elaborate and authentic-looking town known as 'Hell Town: Village of the Damned' that has risen in its place.
Altogether, Angelus has three separate attractions: their signature indoor haunted house, the new outdoor section, PLUS a separate 3D haunt.
For those looking for a more interactive fright, starting this year, you can now opt for a glow bracelet at the ticket booth! This device signals to the monsters that you're okay with being touched. If at any point you decide you no longer want to be touched, you can hide the glow stick deep within your pocket or just throw it down on the floor. Of course, we opted for the glow bracelets, so this review represents the additional touch experience.
---
Cast: 8.41
How Did We Get This Score?

After leaving the attraction, we sat down and counted at least 50 characters that confronted us. This seemed like a huge increase from previous seasons and, while we did still encounter a few quiet spots, it definitely helped fill out the attractions. The actors' believability and age varied throughout the attraction.
Overall, there was a malevolent mix of beasts and crazies within. Although this wasn't the scariest crew we've seen, some of them were exceptionally capable of providing entertainment after their initial scares. On the other hand, some were 100% set on providing a scare or getting in our personal space the entire time we were with them.
Because haunts generally consist of an in-person walkthrough, 'interactivity' is an important aspect that we look at. We noticed quite a bit of creative dialogue, as well as some common phrases' such as several variations of, 'Want to play?' The old witch-like lady that we stumbled upon amidst a hanging display of dirty diapers was clearly upset that we didn't bring her pills along with us. She had great vocals and wasn't always speaking English – we're pretty sure she placed some type of evil curse on us! Here's to hoping their church scene thoroughly cleansed us.
Several cast members portrayed drunks rather well, slurring their words and adding some hiccups. The lady in the dining room was quite the peculiar lass. Some of her dialogue was hilariously vile as she warned us, 'You will get an ass in your face,' and that we should avoid getting tea-bagged by the hanging bodies because '[we] WILL get pink eye!' That's one we won't soon forget. This same actress also bent one of our team members over so 'Sally' could give him that little extra 'fizz bump' that he didn't know he needed!
Some of the characters were both physically and verbally interactive with our group. Earning the stand outs of the night, the clowns were playful and they just LOVED splitting us up and directing us in circles. We also came across a dementedly-wicked duo in the church that made one of us get on our knees to pray while the other remained seated with an uncomfortable personal-space-invading demon.
The priest in the outdoor section was absolutely relentless, frantically yelling at us and, eventually, breaking down into singing the chorus of 'Amazing Grace' as we left his scene. He came back though, multiple times, so watch out for that one!
Rooty Canal and Billy were probably the most intimidating duo, working vigorously and unpleasantly well together! We can't forget about the nurse. As soon as we entered her room, she had medicine cups waiting for us so we had to take our 'pills' – if you're so lucky as to get some of these, we refuse to tell you what they taste like. The nurse also showed us her LIVE pets; one of which she disgustingly put in her mouth (it was a giant roach)!
Oh yes' and if the cast hear your name, they will use it against you. Be nice to your friends now!
---
Costuming: 8.61
How Did We Get This Score?

We noticed an improvement in the costuming department this year. It seemed that, as a whole, the costumes were more detailed (makeup included) and everything fit in with the surrounding scenes.
Clothing articles were generally put together and detailed very well. While they weren't the most elaborate designs we've seen (some were in simple black robes), each piece made it very easy for us to tell who – or what – exactly was attacking us. Some of the stand-outs here were the clowns, the priest, and the 'lady' in the church scene' although the priest's voice was a bit muffled due to his mask.
Speaking of masks, several types and styles were noted at Angelus this year. The characters with higher-end, full-head silicone models fared the best for speaking roles and providing scary encounters. Some had razor-sharp teeth, while another had teeth implanted into the side of his face! The rest benefited from the extra 'evil' attained by wearing them, such as the bird-like guy in the swamp scene, the nun and the rat.
Makeup was also done well and, again, the clowns seemed to have the most elaborate and character-fitting applications of the evening. Their bright, contrasting colors made them even easier to identify, and their intricate designs distinguish them from the 'typical' harlequins that you might find elsewhere. Other characters at Angelus also utilized makeup well by adding wounds, overall 'dirtiness' and other effects to enhance their appearances. Those sporting colored contacts and/or vibrant colors in the 3D area got the most 'eye-catching' glares from us!
---
Customer Service: 9.55
How Did We Get This Score?

Angelus shares the same building with Ron's Halloween store, so it's pretty hard to miss if you're looking for the Halloween and fireworks store. Our trusty GPS did take us right to the place and the hearse parked out by the road made it hard for us to pass up. While there are a lot of lights and banners outside the storefront, the easiest ones to see are those for the Halloween / fireworks store. However, look a bit longer and you'll see the huge 'Angelus Haunted House' banners and signs amidst the shadows.
They offer plenty of free parking in their lit and paved parking lot.
Navigating the attraction was easy as the ticket booth is in a wood-clad shack right on the front of the building. From there, friendly staff members guided to the entrance and into the indoor waiting area. There was also a food stand selling a variety of concessions and drinks, ranging from hot chocolate and chili to fried pickles and brisket sandwiches! We can tell you now, don't eat before you visit. Their chili and deep-fried pickles and homemade ranch are out of this world!
All of the staff we encountered at the attraction were super friendly (except for the monsters inside, of course). Some of them were easily identified with haunt shirts in case any issues should arise and you need to get in touch with someone.
We did find some hard-to-see steps downs in the 3D attraction, but they did warn us to, 'Learn how to walk' when we found those (we'll count that as a warning). There's some uneven ground in other areas as well, so be cautious and watch where you're going (yea that means you, the one with your face buried in someone's back).
Before we visited, we were able to find all of Angelus' pertinent info about the haunt on their website. They also have an active Facebook presence, so be sure to check out their page for the latest updates and maybe even some ticket giveaways!
---
Atmosphere: 7.65
How Did We Get This Score?

When we pulled in, we felt like some sort of Halloween party was going on. We were at a Halloween store, afterall. Loud music, a hearse, multi-colored lights and roaming actors greeted us as we excitedly parked our car, eager to get out and interact with them.
As soon as we got out of the car, a creepy character holding a screwdriver came walking up on us. Come to find out, all he wanted to do was help us fix our car… that we were completely unaware needed servicing! Nonetheless, thank you creepy guy with no name for offering to help us' and sharing your electrical tape.
All different types of upbeat music filled the air outside the building. Once inside, we were greeted by a saloon-style facade, an outhouse, laser lights, creepier music and a variety of haunt and escape-room related signs. Some of the roaming characters meandered in and out of the outdoor section, serving as a constant reminder that we were in for some scares for the rest of our time here.
Before our journey began, a woman in black gave us the rules of the house. She also had us choose a skull from her fresh kill collection so we could give it to the house as an offering to enter. After properly handing off the skull to the house, and gaining said permission, there was no turning back!
---
Special Effects:

7.46
How Did We Get This Score?

If you've never been to Angelus before, you're likely going to see a lot of unique effects. For returning victims, there are a plethora of new sights to behold, including the entire outdoor section. The effects are mostly what we call 'old-school' (low-tech) items, intricately-decorated scenes, and custom pieces that appear to have been created by the attraction's designers themselves.
The effects here target lots of senses other than just sights, sounds, and touch; our noses got a run for their money, too! As for the sounds, they were a bit 'hit and miss.' We could clearly hear them in some areas, while other scenes were awkwardly quiet. However, the thunder and lightning effect, vintage-style tunes, hard rock, real running water and banjos playing outside served their purposes well. The 3D haunt was full of psychedelic music, yes you read that right. Just imagine psychedelic designs on a wall and what they would sound like if they morphed into music!
Inside, we faced some winding corridors, a wide variety of scenes, and several obstacles to navigate, including some dirty stinky diapers (don't worry, they're just props), hanging underwear, a giant spinning saw blade, a UV hallway where you'll need to take care to not fall between the planks, theatrical lighting, a large graveyard with life-sized tombs, a walk-through church, a closet, and a whole lot more! If you're as unlucky as we were, then you might even get the thrill of experiencing real critters of the fluffy and yucky variety.
Outside, we found a series of unique-but-wrong doors, a hellish flame, a glowing skeletal horse, a loud train horn, the all-new 'Hell Hotel', a walk-in freezer and a whole lot more in the new Hell Town area. At one point, we were questioning if we'd ever make it out of their endless Purgatory-like loop!
---
Theme:

N/A
How Did We Get This Score?

Angelus House doesn't follow on particular theme or storyline. Instead, they offer a large variety of themed areas and characters. You can expect to see anything from clowns, a church and cemetery to a tool shed, a swamp, a portions of a house, an old-west town, and more!
---
Scare Factor:

7.56
How Did We Get This Score?

Angelus conjures up some effective hiding spots that are probably hard to find with the lights ON, much less during the actual show! Most of the scares were provided by or controlled by the crew themselves, and good timing was a key component to this. Trust nothing; just about anything in here will target you. It's that simple. Just when we thought it was safe, a random arm would come flailing out of a hole in the wall, or a bush would suddenly reveal that it wasn't the typical static spawn of Mother Nature.
Are you afraid of clowns? What about dead people coming back to life? Teeth? Going to the doctor? Water? What about confessing your sins? Don't like being uncomfortable in front of a group of people? If you said yes to any of that, then you're in luck… You won't find those types of scares here' or will you!? Angelus succeeds at taking their customers out of their comfort zone, so you're in for a treat!
One of our most memorable run ins was with a chainsaw attacker. While he's chasing you, if you get a chance, take a look at the chainsaw that he's coming after you with – it is not* your ordinary saw.
We would definitely recommend getting the glow bracelet! And remember, if at any time the scares become too intense for you and you want to run crying to your mommy, you can save yourself some embarrassment and just take of the glow stick and hide it or throw it on the floor. Remember that chainsaw we spoke of above? The glow bracelet will fend it off and you won't need to worry about it touching you. Muahaha!
Along with a few distractions, they also (surprisingly) threw some papers at us, used demanding dialogue, iterated some intimidating encounters, and secretly stalked or snuck-up on us when we were COMPLETELY unaware (we're looking at you, prisoner). The finale consisted of the priest re-intercepting us again at the exit. We could hear him pleading for our salvation all the way out to the parking lot!
---
Entertainment & Value:

7.8
How Did We Get This Score?

General admission tickets to experience the interactive horrors that await you within Angelus are priced at $22.00 this year for all three attractions. Fast Pass options are available for $32.00 and, for those that really want to go balls to the walls, they offer an Unlimited Fast Pass for $40.00 that will give you unlimited access to all haunts!
With the addition of the new outdoor section and more interaction, this haunt's length is a lot longer than last season. Our tour time through all three took us about 34 minutes! That puts their MPD (minutes received per dollar spent) at 1.55 – which is well above average for we've seen most often.
Before entering the haunt, we were entertained by three outdoor cast members including Misty Carriage, a fiend that tried to fix our car with a screwdriver, and the ringmaster. All three were interactive and doing their best to work the crowd. Even when we exited the haunt, we watched one of them slickly slide at a group of guests coming out of the haunt, sending them into a flailing frenzy.
For those that like escape rooms, Angelus offers quite a variety throughout the year (this team will be seeking those out after haunt season)! They do take place inside the haunt so some of the haunt's scenes dually serve this purpose during the off-season (but you can't tell when going through for the regular haunt).
We really enjoyed our time at Angelus Haunted House in Indy this year. For those of you that are looking for an interactive and unique scare in the Indy area, make sure these guys (and 'gals') are on your go-to list this season!
---
How Did We Get These Scores

Promo Images:
Click to Enlarge
---
Guest ReviewsGuest Average: 10 out of 10
Pam – 10/10 – October 20, 2017The haunters at the Haunted Angelus House are easily the best I've ever seen. They are so into their …show more roles; you can tell they put a lot of effort into getting their scares just right. This is my favorite haunt destination in Indiana. They change it up each year to create a wonderfully original experience for their guests. Could not recommend any higher.
Robert Bowen – 10/10 – October 29, 2016This was the best haunt in all of Indiana I've been too every one in Indiana and this one was the …show more best I absolutely loved it. NICE WORK.
Jose – 10/10 – October 31, 2015The Angelus is entering its strong 5th season. Scares continue to improve and set design is awesome. …show more Not your average haunt! Wheelchair accessibility is unique. A simply must see and visit attraction.
---
Past Awards
---
2022 Awards
The Ripper - Barry Stanton (Given by: Team Zombillies)
---
2018 Awards
Best Child Performance - Chainsaw Clown (Given by: Team Zombillies)
Actor Shout Out - Bobby J - Shane Long (Given by: Team Zombillies)
Actor Shout Out - Michael Myers - Leo Zehcnas (Given by: Team Zombillies)
Actor Shout Out - Thrash the Clown - Cameron Bennett (Given by: Team Zombillies)
---
2016 Awards
Memorable Moment - Tilting Bridge (Given by: Team Zombillies)
Actor Shout Out Award - "Bobby J" A.K.A Shane Long (Given by: Team Zombillies)
Actor Shout Out Award - "Freddy Krueger" A.K.A Kim Cooning (Given by: Team Zombillies)
---