Review of Haunted Angelus House Haunted Attraction
Review of Haunted Angelus House Haunted Attraction
Review of Haunted Angelus House Haunted Attraction
Haunted Angelus House – Full Review
Haunted Angelus House is a Haunted Attraction located in Indianapolis, IN.
8829 East Washington Street, Indianapolis, IN 46219View All Details

Features:
Free Parking, Restrooms/Porta Potties On-Site, Handicap Accessible, Food/Concessions, Gift Shop/Souvenirs, "Hi-Tech" Attraction, You will NOT be touched, Original Characters, Indoor/Outdoor Waiting Line, Indoor/Outdoor Attraction, Family Friendly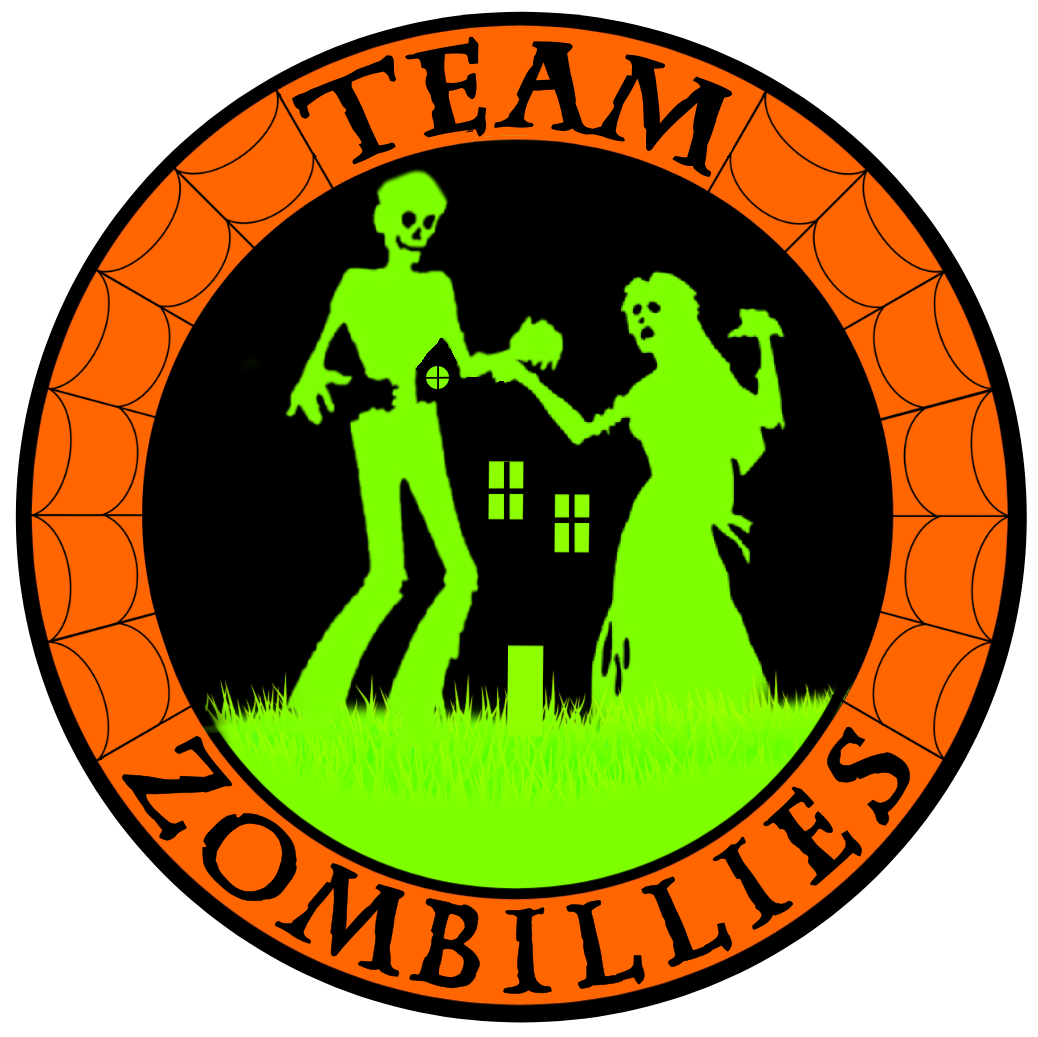 This attraction was reviewed on October 10, 2020 by Team Zombillies.
How Do We Get These Scores?

Final Score:

8
How Did We Get This Score?

Summary:
The Haunted Angelus House has returned for its 9th year of providing family-friendly scares to fright finders of Indianapolis. Offering 2 attractions – the Haunted House and Hell Town – Angelus has no shortage of spooks and creeps to you guessing what will be waiting for you around the next corner!
Think you can make it through Dr. Peta's clinic, or a frenzy of frizzy-haired clowns, or a backwoods swamp with a rickety bridge, or other varieties of backwoods hillbillies and voodoo practitioners? Think twice, and remember, 'Momma's always watching!' If, by chance, you do make it through the House, you'll have to escape the surreal Hell Town and its intertwining pathways through the Hell Motel, the prison, and the casket company.
With several new scenes and scares for 2020, even returning visitors can look forward to lots of fun and frights at The Haunted Angelus House this season. Let's dig into the review, shall we?
---
Cast: 7.9
How Did We Get This Score?

The trend of having quite a diverse cast continues for Angelus into this year. Ranging from talkative clowns and cross-dressers to angry cabin-goers and cultists, we were ready for just about anything by the time we made it to Hell Town. These fiends in the first half were quite talkative, verbally interactive, and kept their character accents for believability, but some of their chosen scripts and deliveries served to keep a good portion of the haunt feeling more on the 'friendly' side than downright scary.
However, that's not to say there weren't any creepy characters to be found. We mean, each of them were creepy in their own ways, but the snickering guy in the swamp, the priest, the voodooists, and Dr. Peta were significantly more violent and/or sinister-sounding than others. Some were smashing things around in their rooms, crawling out of places we didn't know someone could crawl out of, maliciously warning us of our impending doom, and that schizo guy was NOT happy that we were in his house. After that, though, he was sad when we left. Sorry' not sorry, we guess??
Oh, and look out for the 'Tac of the Bell,' and, if you pee yourself easily, there are a couple of characters that'll make sure you know they can smell it! A little bit of comic relief at a haunt is welcome from time to time.
Meanwhile, in Hell Town, we narrowly escaped a backward baptism, slithering assailants, an untrustworthy prisoner, a chainsaw-slinger, and an ill-fated run-in with a welcoming hotel receptionist. As a whole, these second-halfers were a bit more on the scary side than their preceding counterparts. Though, our dialogues still remained on the lighter side than what you may find at other more-intense attractions.
---
Costuming: 8.56
How Did We Get This Score?

Angelus' monsters have a well-stocked wardrobe for making themselves appear uniquely different from one another. We only noticed a couple of characters that looked out-of-place in their scenes (mainly in the swamp area during our visit), but nearly everyone else seemed to match the areas where we found them. Throughout the show, we encountered a blend of more-basic compilations and highly-detailed and -layered designs, each with their own generally-scroungy clothing, makeup, and hairdos.
On that same note, most everyone had very believable costumes for their roles. One monster had a realistic silicone mask, while the voodoo lady had an ouija board on her chest. Watch out for that one! The masked nun and goat in the church, Momma and her black Victorian dress, and the Hotel receptionist were some other stand-out appearances as well. Makeups appeared to be airbrushed designs with a combination of clear and customized fabric PPE masks.
---
Customer Service: 9.78
How Did We Get This Score?

The Haunted Angelus House continues to be quite easy to find via our trusty GPS app. However, the entrance has a tendency to sneak up on us, and riding with Team Zombillies often results in last-minute swerves into haunts' parking lots. This venture's misadventure landed us in the well-lit lot of Ron's Halloween and Fireworks, which are co-located with the Haunted Angelus House. Alas! We had arrived.
A large sign for the haunt and the hearse by the road confirmed we had arrived at our destination. Everyone we spoke with was very friendly and welcoming, and also adamant about making sure temperature checks were performed on everyone – and that they were wearing masks properly before they were allowed to enter.
Blacklight-reactive tape on the floors served as clear markers for where we were allowed to stand while waiting in the queue line. Groups are allotted approximately a 4'x6′ space with empty 6-foot spaces between them, which seemed to effectively enforce social distancing precautions. We also noticed that all staff and actors were also wearing masks, and that touchless sanitizer stations were placed in several spots before the starting point of the haunt.
Navigating around the premises is fairly straightforward. The ticket booth is located in a rustically-decorated portion of the outside of the building, and staff members directed us into the entrance to the queue. Flooring and paths are generally wide and smooth, making this haunt 100% handicap accessible! Angelus also has a very informative website and an active social media presence to help you plan your trip.
---
Atmosphere: 7.65
How Did We Get This Score?

Being located in the same building as the Ron's Halloween and Fireworks stores, Angelus doesn't enjoy the benefit of the centuries-old, authentically-haunted building facades that we all dream of when we think 'haunted houses!' However, that hasn't stopped them from creating their own unique environment before the haunt begins.
The outside begins with rustic wood siding around the ticket booth and a massive 'Haunted Angelus House' banner across the front of the building. Colored flood lights and DJ lights help get the haunty juices flowing, and a roaming queue actor (Crash the Clown, during our visit) was making sure frights were a factor as well.
Once inside, the mood changes drastically! An overhead pergola-like structure and railing with ample amounts of accumulated spidey webs, ambient blue lighting, and dancing lasers help immerse you into Angelus' world immediately after entering. The outside walls of the queue simulate the exterior of a wood-clad saloon, complete with its own covered, wrap-around porch, swinging doors, and – after a few steps inside – a fully-stocked, old western-style bar! The haunt isn't really old western- or rustic-themed, though, so this isn't really indicative of what guests can expect to experience inside the haunt. But it does allude to the creativity and old-school nature in which most of the haunt's scenes are built.
---
Special Effects:

7.71
How Did We Get This Score?

Angelus uses mostly old-school effects mixed with a few higher-tech ones along the way. While there are a couple of areas that haven't been decorated as elaborately as others, most of the scenes and sets are detailed well and create immersive environments for customers to get their scare on!
Some of the areas you'll encounter include a haunted house with falling furniture, a decrepit doctors office, a surprising swamp scene with a waterfall, a grungy graveyard, a violent voodoo encounter, and several sinister run-ins with ruckus-inducing residents. In Hell Town, we went on to find a variety of horror-themed shops and buildings, many of which were required to be walked through to experience the full tour. (Though, if the citizens don't guide you correctly, there's a chance you may not see everything this terrifying town has to offer.)
Some of the most stand-out effects include the falling bridge and bookshelf, the cultist-riddled church, and the huge graveyard with lightning and thunder effects (all of which have been around for several years now, but are still quite effective)! A new addition for this year was an animatronic grim reaper-like statue that doesn't seem to like it when new people come around…
Appropriate sound effects could be heard through most of the haunt this year, but there are still a few places where they were very quiet and/or not as effective as we thought they could've been. Granted, our attention was generally focused on moving pictures, loud horns, bleeding bodies, spinning body parts, navigating fog-filled hallways, foul odors, dirty diapers, and NOT falling down bottomless pits in the underworld.
---
Theme:

N/A
How Did We Get This Score?

Haunted Angelus House doesn't follow any overarching theme or storyline throughout the haunt. Rather, they provide a variety of separately-distinguishable areas that provide a mix of scares. The biggest area with a mutual theme was Hell Town, where we found several interconnected scenes that made sense together. Still, we were not informed of any single story or reason for Hell Town's existence, so we've left the score for this category as 'N/A'
---
Scare Factor:

7.35
How Did We Get This Score?

The scares delivered at Angelus this season were more of the jump and startle varieties. We felt that they focused a bit more on interacting with us this year and most of them were already noticeable within their scenes as we walked in. Several of them did try to scare us upon entering their areas (especially the church-dwelling demon) but most just spoke to us conversationally.
However, there were still some intimidating characters this year! We also cringed at the sight of a few masks; they were creepy as hell looking! Anything that hides the emotion of those wearing them seems to give off an extra creep factor. They also targeted us with a piece of falling furniture, a good distraction, sudden blasts of air, and several sinisterly-staring lurkers.
Watch out if you're afraid of bed bugs as we had to crawl across a bed where the character on the other side informed us that they talked to them [the bugs, that is]. Oh, and the clowns' those with Coulrophobia are in for a treat!
An actor launching a baby towards us, entrapment, and multiple chases that start with a 'C' and end with a 'W' were the most effective frights of the night.
Our group was small, but we feel that they tried to target us both as evenly as possible.
---
Entertainment & Value:

7.48
How Did We Get This Score?

General admission during our visit was $22.00 per guest. As of this writing (just before the weekend of Oct. 16th, 2020), it will change to $25.00 for GA and fast passes will be $35.00. For those that want the eternal stay in The Grand Hell Motel, you can purchase an unlimited fast pass for $40.00 so you can visit as many times as your heart desires on the night you purchased the ticket. They will be hosting a Trick or Treat event this year on Sunday, October 25th. Please visit their website for the full details.
Their 3D attraction wasn't open this season so our tour time was down a little at 29 total minutes. However, that still puts our visit right at the average that we've seen most often which is 1.3 minutes per dollar (MPD). Because Angelus is an attraction that raises funds for the Angelus, your admission is going towards a great charity!
Before we entered, we witnessed Crash the Clown entertaining guests near the ticket booth. Once inside, there was some decor to admire while waiting.
Haunted Angelus House is always a fun attraction to visit. This year it seems that they focused more on interaction and providing entertainment. There are some hideous creatures, very large sets, intricate details, and characters you're sure to only see here! If you're in the Indianapolis area and looking for something to do for the season, be sure you pay them a visit to support a good cause!
---
How Did We Get These Scores

Promo Images:
Click to Enlarge
---
Guest ReviewsGuest Average: 10 out of 10
Pam – 10/10 – October 20, 2017The haunters at the Haunted Angelus House are easily the best I've ever seen. They are so into their …show more roles; you can tell they put a lot of effort into getting their scares just right. This is my favorite haunt destination in Indiana. They change it up each year to create a wonderfully original experience for their guests. Could not recommend any higher.
Robert Bowen – 10/10 – October 29, 2016This was the best haunt in all of Indiana I've been too every one in Indiana and this one was the …show more best I absolutely loved it. NICE WORK.
Jose – 10/10 – October 31, 2015The Angelus is entering its strong 5th season. Scares continue to improve and set design is awesome. …show more Not your average haunt! Wheelchair accessibility is unique. A simply must see and visit attraction.
---
Past Awards
---
2022 Awards
The Ripper - Barry Stanton (Given by: Team Zombillies)
---
2018 Awards
Best Child Performance - Chainsaw Clown (Given by: Team Zombillies)
Actor Shout Out - Bobby J - Shane Long (Given by: Team Zombillies)
Actor Shout Out - Michael Myers - Leo Zehcnas (Given by: Team Zombillies)
Actor Shout Out - Thrash the Clown - Cameron Bennett (Given by: Team Zombillies)
---
2016 Awards
Memorable Moment - Tilting Bridge (Given by: Team Zombillies)
Actor Shout Out Award - "Bobby J" A.K.A Shane Long (Given by: Team Zombillies)
Actor Shout Out Award - "Freddy Krueger" A.K.A Kim Cooning (Given by: Team Zombillies)
---