Haunted Angelus House – Full Review
Haunted Angelus House is a Haunted Attraction located in Indianapolis, IN.
8829 East Washington Street, Indianapolis, IN 46219View All Details

Features:

Free Parking, Restrooms/Porta Potties On-Site, Handicap Accessible, Food/Concessions, Gift Shop/Souvenirs, "Hi-Tech" Attraction, You will NOT be touched, Original Characters, Indoor/Outdoor Waiting Line, Indoor/Outdoor Attraction, Family Friendly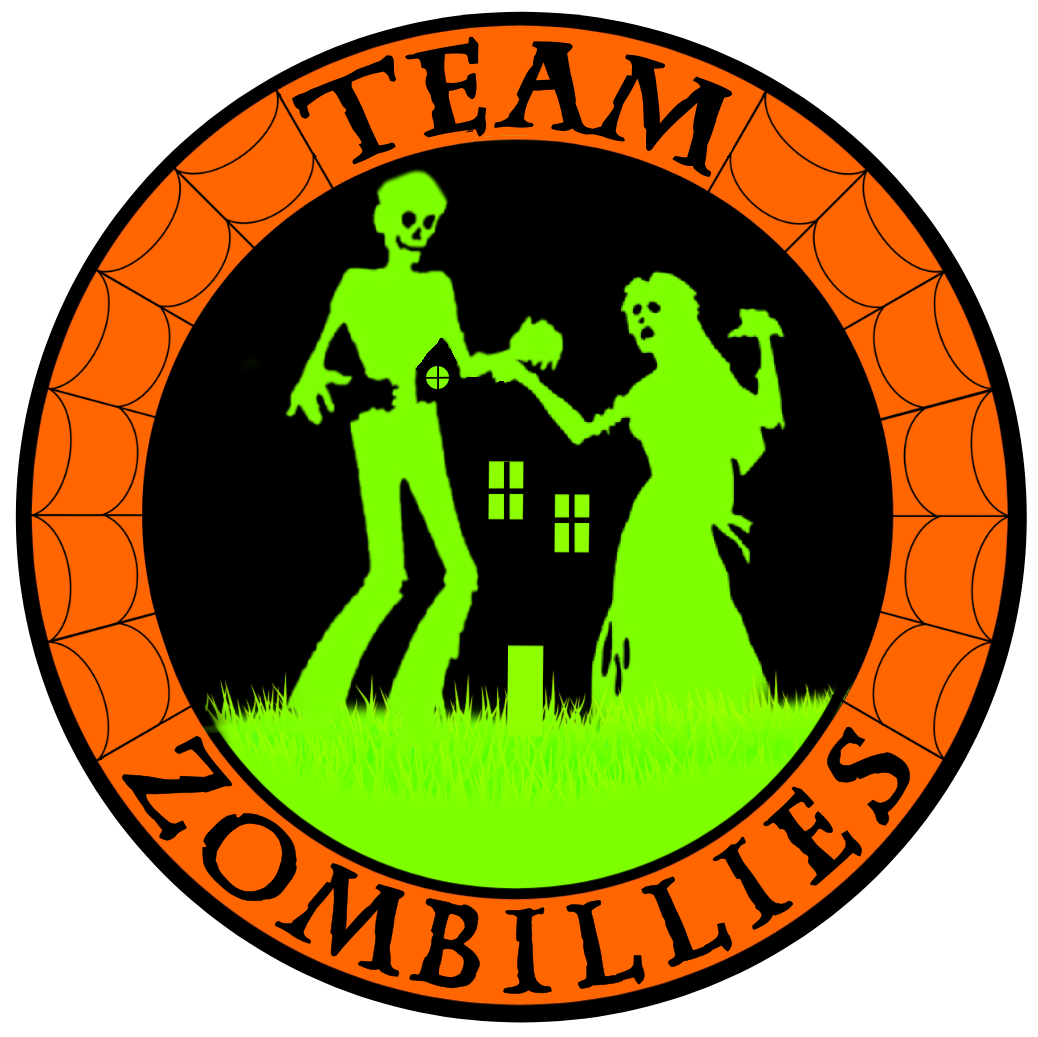 This attraction was reviewed on October 9, 2021 by Team Zombillies.
How Do We Get These Scores?

Final Score:

8
How Did We Get This Score?

Summary:
If you're looking for a budget-friendly indoor haunt in Indianapolis to visit this season, then The Haunted Angelus House has the hookup for you! The outdoor section that returning guests may remember from last season isn't open this year, so tickets have been reduced to a minuscule $10! In addition, an accumulation of animatronics have been applied to the action this year, which has sprinkled some state-of-the-art special effects into this more 'old-school' haunt.
If you can't get enough of the Halloween season after going through the haunt, then you can always stop next door at Ron's Halloween and stock up on this year's costumes and spooky decorations!
---
Cast: 7.49
How Did We Get This Score?

The cast at Angelus are key to giving the place its authentic, old-school spook house style. Rather than having a heavy focus on strong and demanding dialogue, the vast majority spoke lightly yet sinisterly with our group. However, that's not to say that we didn't get a couple of very intimidating encounters'
The first of these was the male clown after the carnival game area. This guy was still trying to play some games with us as we were trying to escape, but definitely not the types that we were wanting any part of! His deep, growling voice had us not wanting to stick around any longer than we needed to.
The second was an iconic English slasher villain that was hanging out in the cemetery. His matching accent, straight-faced nature, and detailed descriptions of exactly how he was going to 'make us famous' (well, one of our female group members anyway') was spine-tingling, to say the least! We recall encountering this character at different haunts throughout the years, and each time is just as menacing and unnerving as the next' bravo! It was great to see you!
Other example interactions included a cat that wanted to bury our bones in the yard, a pair of clowns that specialized in playing games (rock paper scissors, to be exact), an intimidating kitchen keeper, and a spooky voodoo parlor promoter. A significant chunk of these actors seemed to be still learning the best ways to use their voices and be scary and made for more of a fun and interactive experience.
---
Costuming: 7.93
How Did We Get This Score?

First off, when a creepy dark grey-skinned guy with stitches in his head (named 'Stitches,' ironically) wearing all-black comes at you with a weapon in the parking lot' we started questioning our sanity for buying tickets and signing up to put ourselves in with these types of scary monsters! Wait' did you check the trunk? No!? Crap' he might've followed us home. But, we digress'
Each of the characters that we saw were fitting for the scenes we found them in. Although, the detail and layering in their outfits varied. Some looked as if they may have been pulled from the next-door Halloween store (and aptly so for the younger trick-or-treater that tried to get us!), while others were much higher quality giving off more realistic and authentic appearances.
Makeup was mostly minimal, but enough to give the characters wearing it more sinister and deathly looks. The cat in the doctor's office and the male clown stood out as some of the higher-quality masks during our tour, contrasted by the occasional hard plastic models worn by a different character or two.
---
Customer Service: 9.68
How Did We Get This Score?

Aside from our GPS taking us right to Haunted Angelus House, the multiple hearses and large sign right by the highway made this place hard to pass up. This attraction shares a building with Ron's Halloween and Patriotic Fireworks, so they have a very large banner on the front of the building advertising all three!
Parking was free in their large, paved, and well-lit parking lot. A rusticly decorated ticket booth was very easy for us to find as well as the portable restrooms, entrance to the haunt, and concession stand. Speaking of concessions, the Wonder Dogs Food Truck will be stationed on-site all year, and we highly recommend trying out some of their food – especially the deep-fried Oreos!
All staff members that we came across were professional, friendly, and happy to answer any questions that we had. Should any questions or concerns arise, we noticed multiples of them running around in purple Angelus shirts.
Inside, the attraction was super easy to navigate and walk. Because the flooring is smooth, the haunt is wheelchair accessible. We didn't see any doors open that shouldn't have been and, this time through, we always knew where to go.
Angelus' website is host to tons of information and they're pretty active on social media.
---
Atmosphere: 7.65
How Did We Get This Score?

Since Angelus takes place in the same building as Ron's Halloween store, we got rather giddy upon arrival. For those that love Halloween, you must stop in there. The multiple hearses out front also helped with that'
Outside, we heard some low music and several scary-looking roaming actors were working the line. A giant banner on the front of the building and subtly decorated ticket booth enhanced the haunting feeling.
Once we made it to the inside portion of the waiting area, the atmosphere got much darker. The whole room was illuminated by black lights that were illuminating the thousands of spider webs strung across the room, right above our heads. If anything' this told us that those webs came from SOMETHING. Come to find out' we weren't wrong!
Guests wait on the porch and outlying areas to the 'Black Cat Saloon' complete with saloon doors that guests enter the attraction through. Although all of this gives off much more of a rustic feel, the haunt also kind of starts out that way.
---
Special Effects:

8.19
How Did We Get This Score?

Although Angelus is a fully indoor haunted house this season, at times, it didn't feel that way' on purpose! As we made our way through, we ventured both in and outside of the buildings with some outdoor (-looking) transitions between. We also came across a large wooded area and a seemingly outdoor cemetery.
The builders of Angelus have also performed well at decorating the entrances to the different areas. It was apparent when we entered a church, a saloon, and a doctor's office. Many of these areas are also highly detailed, especially the bottled spirit saloon and the house shortly after.
We heard a variety of sounds as we made our way through and some of them sounded very real. We heard a tune reminiscent of what you'd hear in a little girl's room, swampy sounds, thunder, screams, some classical tunes, and some downright disturbing sounds in the church.
Some of the stand-out effects during this passage were the quick-moving animatronics and the sounds accompanying them, hanging diapers, a decked-out Voodoo shack, a falling bridge, ominous lighting, a water fountain, a bottomless pit, and a large lunging spider. We also swear we smelled cat litter at one point. We do want to note that, although the inside of the church looked great, we could hear some air and we're left wondering what was supposed to happen in there'
---
Theme:

N/A
How Did We Get This Score?

N/A
Although Angelus seemingly takes folks through some sort of interesting town, we're not knowledgeable of any storyline or backstory. Due to this, and because no specific theme was told to us, we have chosen not to score this category.
Guests can expect to see many different areas, both indoor (actually inside) and (artificially) out. From a cemetery, circus, and a church to a bedroom, bathroom, and a body part banquet, we could go on for quite some time explaining all the themed areas within.
---
Scare Factor:

7.53
How Did We Get This Score?

Although our group was small, we felt that they did a good job at projecting their attention towards both of us. Some props had great timing to where we both could see them, some monsters revealed themselves to the person leading the front, and a few stayed around stalking the last person.
Shortly after entering, an upside-down, crab-walking spirit came down a hallway at us. This was an uneasy way to start off the tour. Little did we know that they had more waiting for us such as sudden noises, a deceiving toy room scare, a falling shelf, and some intimidating dialogue. The clowns hid from us a few times and one of them successfully startled us.
Angelus also has some common fears bottled up in their arsenal including creepy men, falling, spiders, clowns, and water to name a few.
We noticed a bit of an emphasis on scares from different directions this season. Although the placement of the fast-moving props made for great scares at times (clown area), some of them could benefit from similar distractions as it seemed they weren't paired with anything to keep us vulnerable to their attacks. For the ones that were accompanied by distractions, they sent us jumping into the air and proved to be the most effective fright techniques!
As we noted last year, a few of the scarers were visible in their scenes upon our entrance. If they would have made more of a sudden appearance after we entered, it could add some simple startles or they could have served as distractions for others when there were multiple actors in a scene at a time.
The final scene of the attraction consisted of us climbing across a bed. Although it was a little physical, we were totally expecting something to come out in the fenced-in small exit or at least to startle us in that room, but it remained quiet.
---
Entertainment & Value:

7.94
How Did We Get This Score?

Since their outdoor area is not in operation this season, they have significantly reduced their ticket prices. General admission was $10.00 per person on-site on the night of our visit and what a coincidence… It's their 10th season! Their site now shows $12.00 for general admission, Fast Passes for $32.00, and Unlimited Fast Passes for $40.00. Angelus House raises funds for The Angelus, a Cerebral Palsy group home in Hudson, FL so by visiting this haunted attraction, you're helping to support a good cause!
Navigating the interior of the attraction took us 15.5 minutes bringing their MPD (minutes of entertainment received per dollar spent) to 1.55 which is above average this season! Even with the advertised ticket prices on their site, this is one of the cheapest haunts you're gonna find for miles that offers a good, quality show!
During our wait, three sinister stalkers interacted with us and others in the line. One had a baseball bat so watch out for that one. Aside from that and the surrounding decor in the indoor portion of the waiting area, there wasn't a lot going on to pass the time in line.
If you find yourself in the Indianapolis area this season, be sure to pay Angelus a visit, their clowns will be ready for you! 'What are you afraid of?'
---
How Did We Get These Scores

Promo Images:
Click to Enlarge
---
Guest ReviewsGuest Average: 10 out of 10
Pam – 10/10 – October 20, 2017The haunters at the Haunted Angelus House are easily the best I've ever seen. They are so into their …show more roles; you can tell they put a lot of effort into getting their scares just right. This is my favorite haunt destination in Indiana. They change it up each year to create a wonderfully original experience for their guests. Could not recommend any higher.
Robert Bowen – 10/10 – October 29, 2016This was the best haunt in all of Indiana I've been too every one in Indiana and this one was the …show more best I absolutely loved it. NICE WORK.
Jose – 10/10 – October 31, 2015The Angelus is entering its strong 5th season. Scares continue to improve and set design is awesome. …show more Not your average haunt! Wheelchair accessibility is unique. A simply must see and visit attraction.
---
Past Awards
---
2022 Awards
The Ripper - Barry Stanton (Given by: Team Zombillies)
---
2018 Awards
Best Child Performance - Chainsaw Clown (Given by: Team Zombillies)
Actor Shout Out - Bobby J - Shane Long (Given by: Team Zombillies)
Actor Shout Out - Michael Myers - Leo Zehcnas (Given by: Team Zombillies)
Actor Shout Out - Thrash the Clown - Cameron Bennett (Given by: Team Zombillies)
---
2016 Awards
Memorable Moment - Tilting Bridge (Given by: Team Zombillies)
Actor Shout Out Award - "Bobby J" A.K.A Shane Long (Given by: Team Zombillies)
Actor Shout Out Award - "Freddy Krueger" A.K.A Kim Cooning (Given by: Team Zombillies)
---