Haunted at Escape the Netherworld – Full Review
Haunted at Escape the Netherworld is a Escape Room located in , .
2076 West Park Place Blvd, Stone Mountain, GA 30087View All Details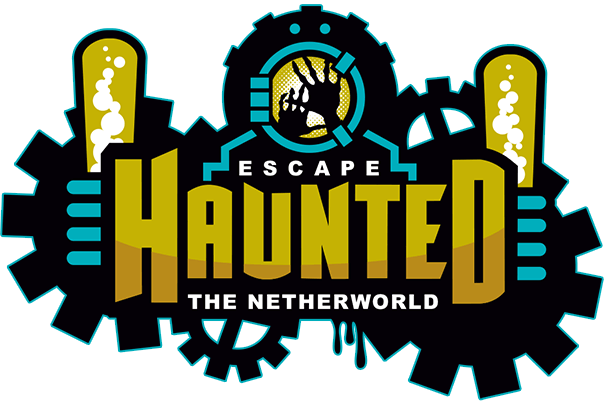 Features:

Free Parking, Restrooms/Porta Potties On-Site, Handicap Accessible, Gift Shop/Souvenirs, "Hi-Tech" Attraction, You will NOT be touched, All-Indoor Attraction, Family Friendly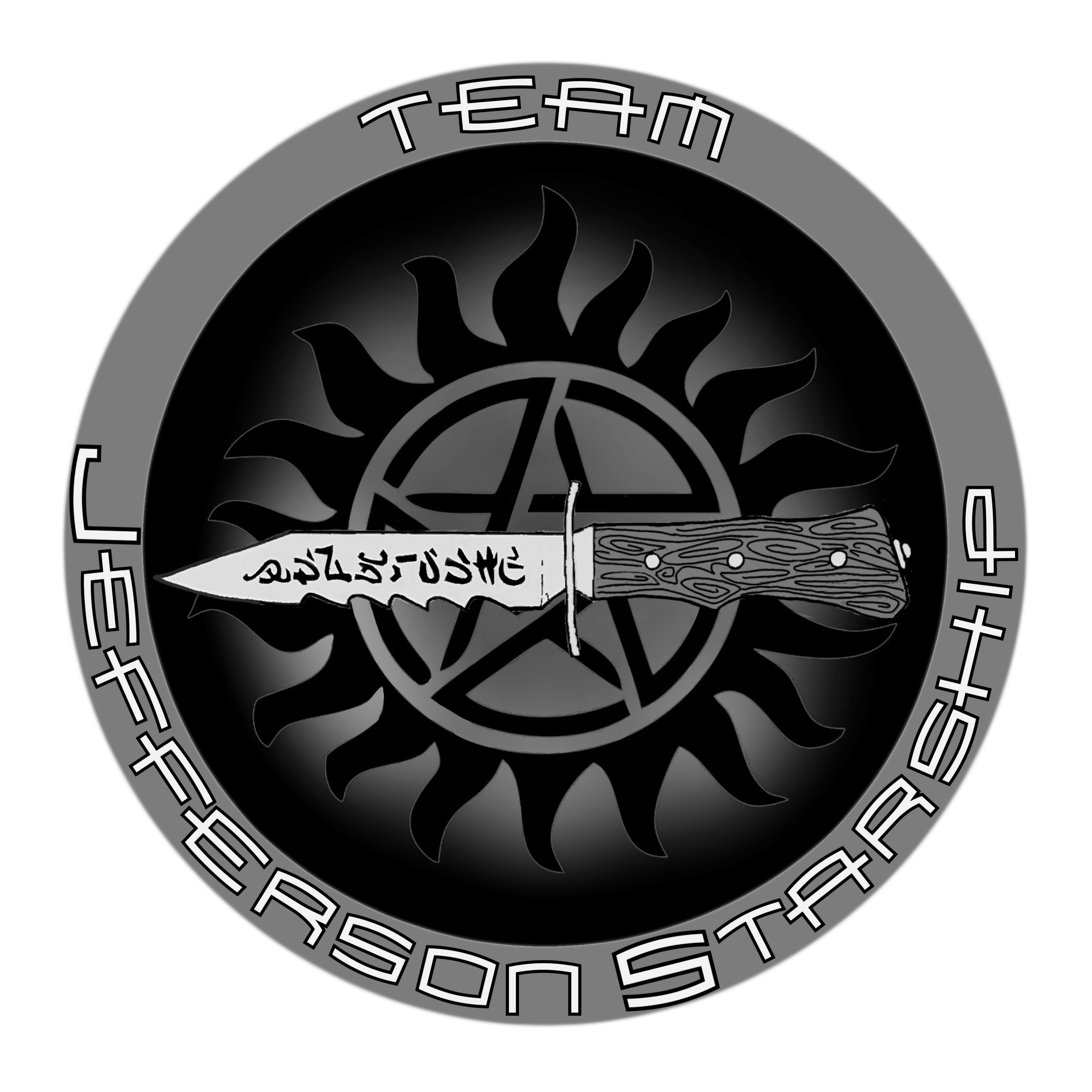 This attraction was reviewed on March 1, 2019 by Team Jefferson Starship.
Final Score:

8.7
Summary:
Netherworld Haunted House, known for its amazing sets and costumes, has brought its skill at set design to escape rooms. Two of The Scare Factor's review teams (Team Necro-Nom-A-Peach and Team Jefferson Starship) joined up in an attempt to tackle the escape room that Netherworld calls 'Haunted.'
We were able to escape the Night Hag and her dreaded curse, preventing her depredations from striking down future generations of our kin. While we did so, we got to marvel at the detailing and attention that Escape the Netherworld (EtN) has poured into this attraction. EtN strives to mingle escape rooms with the creepy unease of their world famous haunt, and Haunted is a prime example of this endeavor. The room surrounds you with lots of creepy detail while remaining family friendly enough to bring some clever-minded youth along as well.
The Haunted room brings in some original storytelling and props that showcase some of the things that visitors to the Netherworld haunt will probably recognize, only now you're up close and personal with them while trying to figure out a number of physical puzzles and locks. While these monstrous creatures aren't actor-driven props, it can be hard to look away from the detail they provide. Haunted has a lot of physical puzzles and electronic devices to solve with fewer actual locks than some folks might expect from an escape room.
---
Atmosphere & Customer Service: 9.52
The exterior of Escape the Netherworld resembles perhaps any other business park in the Atlanta/Stone Mountain area. A towering gate (part of the haunt) at one end of the parking lot gives away that this isn't just some random office space. Behind the doors to EtN, you enter an elegantly appointed lobby resembling what might be an old hotel.
A side-board holds a variety of small puzzles if you arrive early, but we spent time admiring a giant statue of Zeus and talking to the staff about both the escape room and haunt industries.
The briefing room, used for all of the rooms at Escape the Netherworld, holds some small curios and knick-knacks. One might assume that these are examples of the things that will be seen further in – vials and jars filled with strange shapes and foreign bodies.
Haunted is accessible for a wide variety of people; a wheelchair user will likely be just as helpful in the room as anyone else. Although there are a few puzzles that are higher up off the ground, there is plenty of room for maneuverability… provided you put finished puzzles out of the way.
---
Immersion: 7.65
The level of immersive detail at Escape the Netherworld cannot be understated. Whether you're new to the world of escape rooms or if you've seen dozens of them, the surroundings of the rooms are incredibly well-done.
Haunted takes place in your deceased (and cursed) uncle's laboratory and study which is stocked with giant containment chambers and strange electronics. Though there were some automatic sound effects that we found to be distracting with their repetitiveness, the room was very well done.
The storyline for Haunted gave us a reason to solve the puzzles and figure out the results. We had some minor issues with the game-flow and the interior layout of Haunted, but overall, we found it to be a beautifully-creepy set of surroundings. The various effects and puzzles all fit the theme here very well – a disturbing focus on strange monsters gave a great 'mad science' vibe to the whole room.
Even the animatronic gargoyle in the room with us, standing in for the place of a game-master and providing clues as well as the occasional bit of running commentary on our endeavors, fit in with the overall feel and theme of the room.
---
Gameplay: 8.66
Haunted at Escape the Netherworld has more than just your regular locks and boxes. There are puzzles to assemble, things to unearth, and pieces of the room to interact with. All of these puzzles and electronics came together to create a fun and exciting experience.
Our game-master for this room was able to provide us some hints from time to time, as well as assistance when a particular prop/tool seemed to run out of power. However, there were times when it seemed she wasn't as involved or aware of what we were doing. This could have been because of camera placement or even the sound system.
There were some unique puzzles and locks in Haunted that we've never encountered before. We're not sure if these were custom creations, but they fit in with the overall mad science theme. We occasionally felt like mad scientists ourselves as we tested and re-tested and tried out various hypotheses to get things to open or figure out strange clues. The addition of a reusable LCD sketchpad to take notes on was a helpful thing for keeping track of some information, but by and large, we didn't use it very much.
EtN caps out rooms at eight players. You would definitely need at least two or three people minimum to attempt to tackle Haunted, if for nothing else the presence of a couple of puzzles requiring more than one set of hands. We had a team of seven players and there were enough things in the room for everyone to be working on something, cooperatively or solo, for the majority of the time. There was perhaps one small bottleneck where not everyone could get around a single puzzle, but with so much stuff in Haunted to see, no one felt left out.
---
Entertainment & Value: 8.95
With a ticket price of $28 per person, Escape the Netherworld is on par with anything else in the area for entertainment. With a minimum of four people, you can book an entire room for $35 per person and guarantee that you're tackling one of these amazing rooms on your own. These prices are quite reasonable for the level of immersive detail and setting that we experienced.
While we would have liked to see a leaderboard for current times or a list of difficulties for the various rooms, the excitement at trying out a Netherworld creation more than made up for that.
Staff told us that there are plans to expand the number of attractions at EtN. Additional rooms would be a welcome addition, we feel, because it will provide a greater incentive for returning customers. Since Netherworld now owns the building and some of the surrounding area, they've got plenty of room to build both inside and out.
A version of Netherworld's famous Monster Museum is on site as well. For an additional $5 per person, you can take a look at the exhibits on hand with displays from various movies as well as past years at Netherworld itself.
Escape the Netherworld aims to provide a family friendly experience. Detailed rooms such as Haunted are a great example of this providing a low level creepy factor with the fun of solving interesting puzzles in an immersive environment. We were able to escape the Night Hag. Will you be able to say the same?
---
How Did We Get These Scores