Review of Haunted Beacon Corn Maze Haunted Attraction
Review of Haunted Beacon Corn Maze Haunted Attraction
Review of Haunted Beacon Corn Maze Haunted Attraction
Haunted Beacon Corn Maze – Full Review
Haunted Beacon Corn Maze is a Haunted Attraction located in Renfrew, PA.
231 Beacon Road, Renfrew, PA 16053View All Details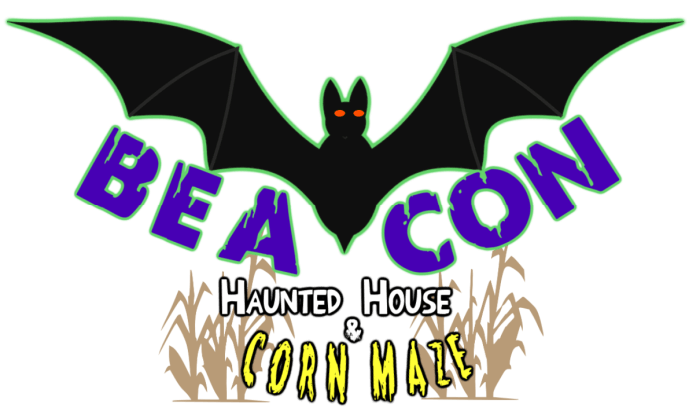 Features:
Free Parking, Restrooms/Porta Potties On-Site, Food/Concessions, "Old-School" (Low Tech), You will NOT be touched, Original Characters, Uncovered Outdoor Waiting Line, Indoor/Outdoor Attraction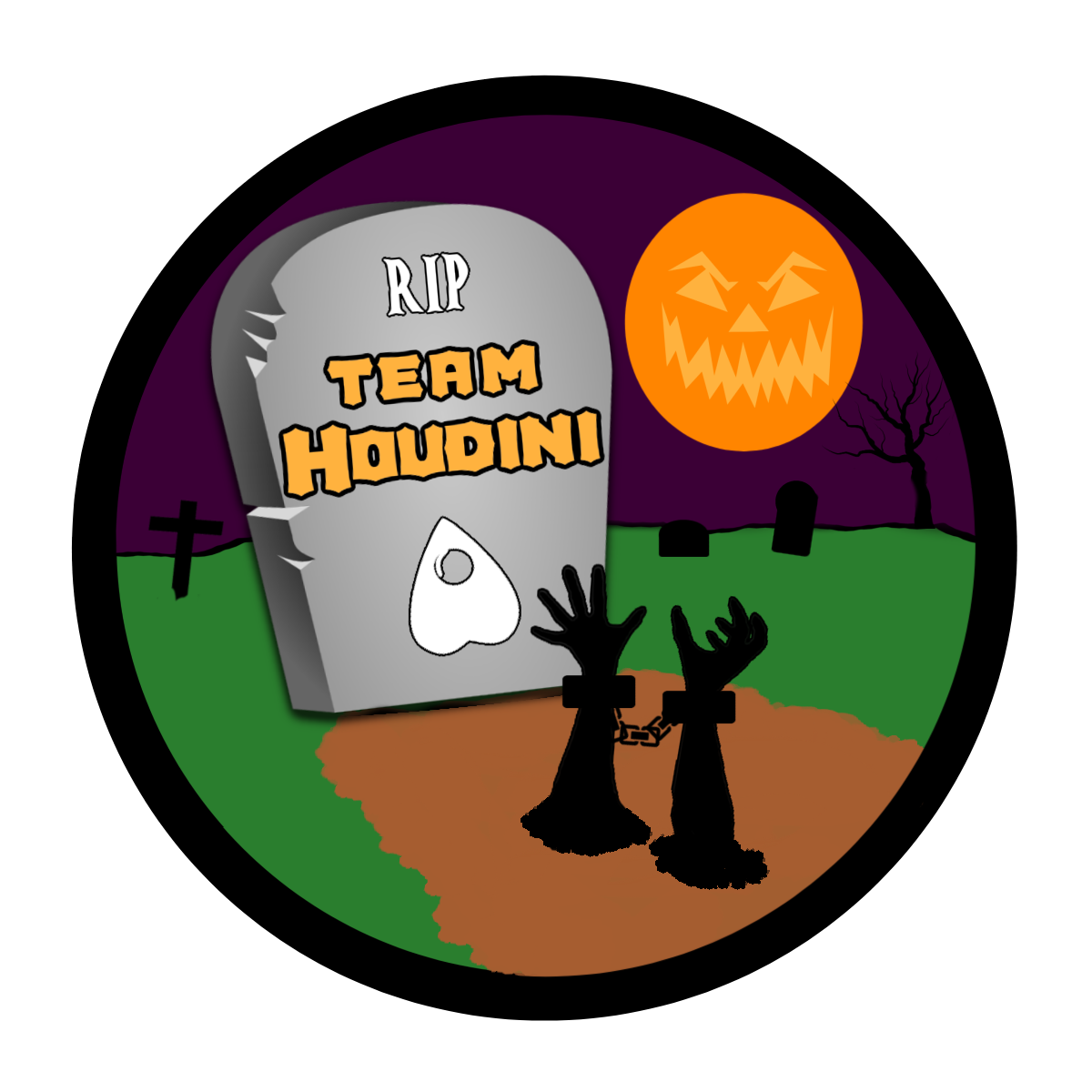 This attraction was reviewed on October 2, 2021 by Team Houdini.
How Do We Get These Scores?

Final Score:

7.97
How Did We Get This Score?

Summary:
Every October as the days shorten and the corn lengthens the field comes alive, taking a new shape and new victims.
The Beacon Corn Maze and Haunted House is a hidden gem in Butler County. The 15 acre haunted corn maze is located by The Beacon Hotel Restaurant. The haunt portion is in the basement of the restaurant. It is family-owned and operated with multiple generations involved for over 20 years. The Beacon is not as well-known as some other haunts, but hopefully, that changes.
Each year the corn maze is redesigned into a specific shape, this year it is in the shape of a Viking. The Beacon Corn Maze is very unique as out of the twenty-plus haunts we have reviewed in the area, it is the only haunted corn maze around. Most would agree it's a-maze-ing!
---
Cast: 8.3
How Did We Get This Score?

We counted nearly 60 actors throughout our adventure this evening. In the corn maze, there were roughly 46 actors and I am sure we missed a few as tonight was exceptionally dark and we did not explore every inch of this massive maze. The moon was quite shy this evening and, in this field, it is the main source of light, but we discuss that later. In the haunted house portion, we discovered about 13 actors running amuck.
As we approached the maze, we encountered various characters while on the wagon ride. A man in black that looked like the Jeepers Creepers monster scared the predominately teen group that was on board with us. He was joined by a man in a ripped skin face mask, a la Leatherface. He had a chainsaw and boarded the wagon waving his chainsaw around. A family of clowns also greeted us as we got closer to the maze. They surrounded the wagon giggling in an unnerving fashion. They followed and skipped along our carriage, finally waving as they drifted out of sight.
Inside the maze, we encountered a hodgepodge of personality; clowns, 'Ghostface' pumpkins, spooks, and more. The actors were committed to their characters and played their roles well. They even stayed in character to guide us a bit by either standing in pathways, pointing, or by telling us to go another way to avoid a dreadful fate. The actors were spread out evenly amongst the 15-acre field. Most provided jump scares with screams, growls, and grunts. Some had deeper dialog as one character asked if I 'wanted to play a game of bury the body,' while another character was heard singing the Freddy song, which added to the eeriness of the haunt. One female did a convincing job as she begged us not to go down one route because 'they would kill us.'
In the house walkthrough, there were 13 actors. As we entered, we were greeted by a doctor of sorts who kinda reminded me of Doctor Mario; it must have been the mustache??? He wanted us to take our medicine, but since we refused, he told us to leave in an odd accent. Other characters roamed these rooms such as a mad scientist who tried his best to bring his monster creation alive. A scary surgeon who was cutting a patient's intestines with scissors asked why we were here, while the other actor just stared in silence. A couple of crazy clowns, a zombie, a cadaver, a cheerleader, and some other undead individuals rounded out the cast of the haunt.
The acting was better than last season with all actors actively involved in scaring. Last year we encountered some kids on their phones or just hanging out, so we were pleased with the improvement. Quick jump scares, better interaction and no corny lines provided a scarier experience.
---
Costuming: 7.28
How Did We Get This Score?

Again, it was dark in the corn maze and actors popped in and out of the corn so quickly that we could not get a good glimpse of their costumes. Some of the costumes we did see were a basic mask or face paint over regular clothing while others had more detail and felt complete. Some of the costumes included Ghostface, clowns, a guy in a ghillie suit, Harley Quinn, a light-up face mask, clowns, a zombie with a skin problem, a dead cheerleader, and a monster on stilts.
---
Customer Service: 9.12
How Did We Get This Score?

We had no issues arriving at The Beacon Hotel using GPS. As you arrive, you will see fires set on the side of the road, lights and signs, as well as people directing traffic, and other parking attendants. We received excellent customer service from everyone we encountered. The ticket booth attendants, gatekeepers, assistants at the hayride stations, security, and management were all super nice. For a corn maze, the trail was pretty much level with little issues. They did provide us safety warnings numerous times on what not to do in the maze. The haunted house is a tighter fit with a lot of decorations but we found no issues walking through. The Beacon Hotel has a website for their restaurant; inside there is a link to their haunt page providing current info. They are also on Facebook.
Regarding Covid, they are following local guidelines.
---
Atmosphere: 8
How Did We Get This Score?

The atmosphere has a country party feel with a bonfire, country music, and a fire dancer. While fun and fitting for the area, we didn't feel that it helped get us into the haunting mood. The neon Beacon bat was also missing this year, but a new train was added for photo ops. The concession stand is also decorated haunt style. We would have liked to have seen some line actors providing scares as customers waited for the wagon line.
---
Special Effects:

7.36
How Did We Get This Score?

Nature provides the bulk of the effects in this haunt. Corn as high as an elephant's eye provides the sets, the moon and stars provide the lighting, and the crickets, wind, and stalks provide the soundtrack. Some additional effects included fog, strobe lights, dummies, and a few small set pieces. Shrieks, snarls, groans, and chainsaws added to the sound effects. It doesn't get any more realistic.
In the haunted house, the sets had more detail and props. We walked through a doctor's office, a surgery area, a laboratory, a zombie apocalypse, a strange funhouse, and a nautical area. Lighting was sparse with lightning lighting up one area and colored lights in another, the fishing area had nets, lures, and a mermaid. There was an impressive painting of a witch, which was in the witch room.
The main attraction is the corn maze, with the haunt being a smaller old-school supplemental attraction. It has potential and improved over last season. We did notice one distraction: the band playing in the restaurant could be heard quite loud from above us, which took away from the immersion of the haunted area.
---
Theme:

N/A
How Did We Get This Score?

The haunt is a mixed bag of themes, so it is hard to properly score. It is a haunted cornfield. Unlike other haunts that list a 'corn maze' when, in reality, it's a linear path through corn, this is a complete maze from start to finish. You will get lost in these seven-plus foot tall stalks of corn that look identical. You will lose direction. It is corn-fusing! There is no doubt this is a corn maze. The darkness adds to the eeriness. Honestly, walking through the maze at night would be creepy in and of itself. The slight breeze causes the corn to dance, pale shadows move along the path making you think that someone is ahead, you see rustling up ahead, and it becomes extremely quiet. Then a figure jumps out in front of you unexpectedly with a weapon, providing a classic jump scare, so it's haunted. Other than that, the characters are a mix bag of nightmare candy… nothing specific to corn or farms to give it a cohesive theme. Having a haunted corn maze in an actual corn maze is authentic, I suppose. The house area provides a mixed bag of themes from doctors to clowns as well – no clear overarching theme.
---
Scare Factor:

7.89
How Did We Get This Score?

Being in a corn maze at night is scary, especially one this massive, with the fear of getting lost, the thought of something beside you, bringing out our primitive responses ingrained in our DNA. Throw in some additional elements like disorienting strobe lights to throw our vision out of focus, fog to obscure certain paths, and actors to intimidate, stalk, and burst out of nowhere will create anxiety in most people.
The actors in the maze did a good job of mixing it up this year' a cornucopia of scares. Jump scares were aplenty, as it seemed like these corn creepers could cast themselves out of anywhere. Others blocked our path trying to coerce us to go another way or provided spine-chilling repartee. It seemed that, even in the dark, the monsters could always find us; it must be because the corn is full of ears.
The haunted house provided mixed props with actors to deliver jump scares. Some short disturbing interactions, made for some uneasy moments.
---
Entertainment & Value:

8.18
How Did We Get This Score?

The Beacon is open in October on Fridays and Saturdays from 7:30-10:00. Tickets are $20 a person and this includes the tractor ride, the 15 acre haunted corn maze, the haunted house, bonfire, and entertainment. There are also concessions and the Beacon Restaurant with a full menu if you worked up an appetite from that 15-acre walk. They also offer family days on certain Sundays.
The corn maze took us twenty-eight minutes and the haunt took seven minutes for a total of 35 minutes of haunt time. At $20, this is a total of 1.75 minutes per dollar. However this is dependent on how well you navigate the maze, we were told the average time is 45 minutes, which would bring the total time to 52 minutes and an MPD of 2.6. Both are above the average MPD benchmark that we see most often.
The Beacon Corn Maze and Haunted House offer a huge, one-of-a-kind, challenging, haunted corn maze and an old-school haunted attraction. A good experience for younger guests and families, it provides worthy shocks without gore. We think everyone should give it a try and test their corn-centration.
---
How Did We Get These Scores