Haunted Field of Screams – Full Review
Haunted Field of Screams is a Haunted Attraction located in Thornton, CO.
10451 McKay Road, Thornton, CO 80233View All Details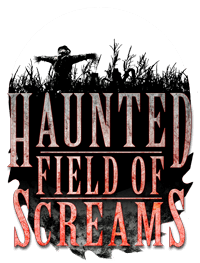 Features:

Free Parking, Restrooms/Porta Potties On-Site, Food/Concessions, Gift Shop/Souvenirs, Optional Games/Midway, You will NOT be touched, Original Characters, Uncovered Outdoor Waiting Line, All-Outdoor Attraction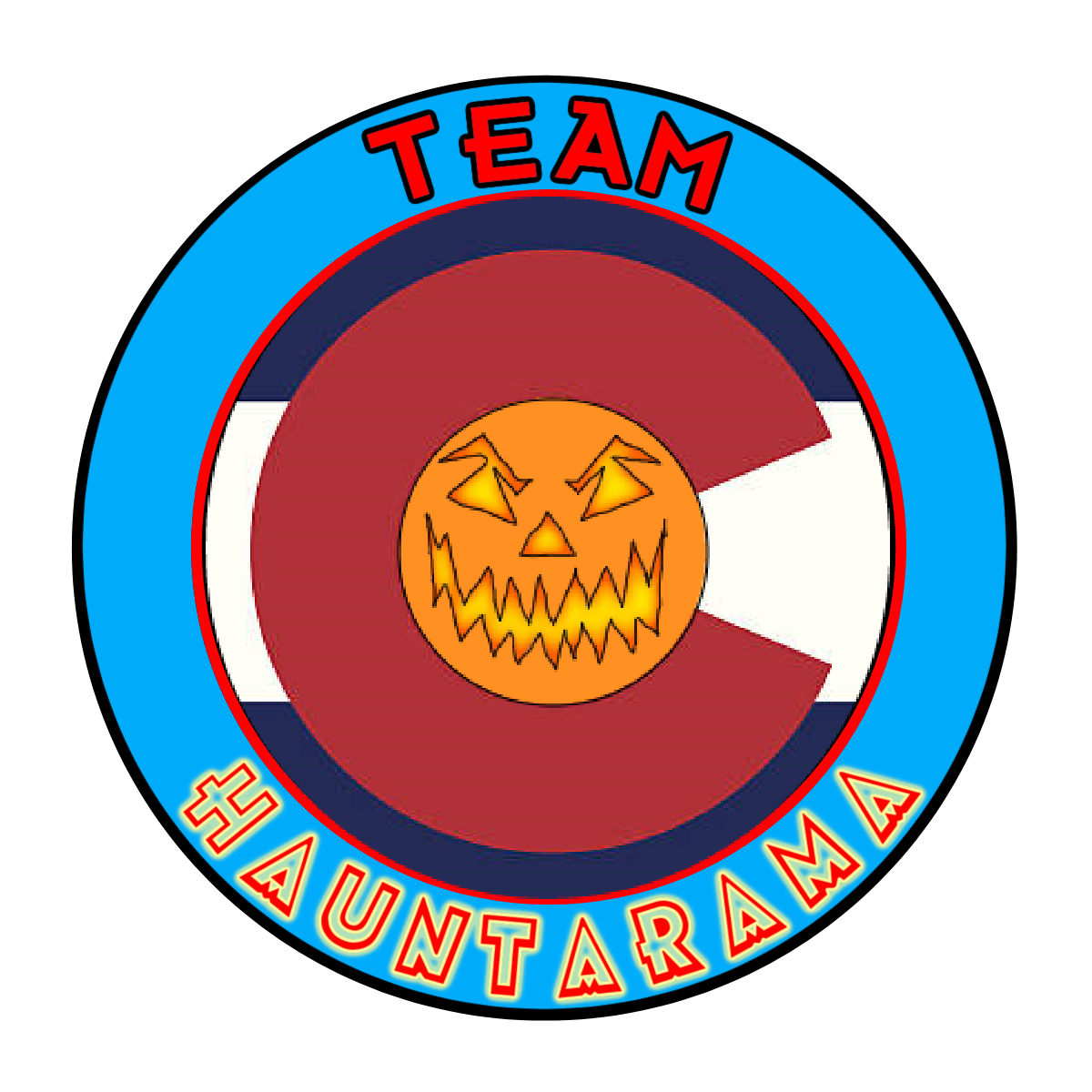 This attraction was reviewed on September 28, 2019 by Team Hauntarama.
How Do We Get These Scores?

Final Score:

7.88
How Did We Get This Score?

Summary:
The Haunted Field of Screams is one of Denver's stalwart haunts, having been in operation for nearly twenty years, and its still bringing the screams to the Northern metro area! Once again, the HFOS brings four separate attractions back to life this fall: CarnEvil, Condemned, Zombie Paintball and the Dead Man's Maze. Each attraction has a different theme, each of which was executed to varying degrees of success, but all of which are a blast!
Nestled among the ten foot tall corn stalks, the HFOS is in the same location, which is fairly easy to see from the corner of 104th and McKay Road, but be forewarned that Google Maps seems to misdirect visitors on the last turn. Nevertheless, it is fairly simple to locate the large light embankments illuminating the place. In case the quiet, dark drive gets you too relaxed, the bumpy parking lot is sure to wake you up before you hit the gates, which makes sense as it is a part of the field. Once you park and walk through the lighted gateway, you are left to wander through the calming sound of cornstalks swaying in the breeze before encountering the ticket booth, where the creepiness truly begins.
This season, HFOS opened up its midway, expanding a bit to provide a less crowded path from haunt to haunt. Although the extra space was welcome, it also made Zombie Paintball, the farthest attraction from the heart of the event, appear a bit lonely. That expansion, however, was necessary, as the HFOS again features two five-minute escape rooms, haunted midway games, a new tarot card reader's booth, and seemed to offer a greater food and drink selection, including Blackjack pizza and spirits for those over twenty-one. In any case, the new layout was a nice change that opened up the space nicely.
---
Cast: 7.57
How Did We Get This Score?

Since the HFOS isn't a high tech haunt, its greatness comes from its cast, which did a tremendous job! Although the Condemned haunt had a noticeable dearth of death in some spots, the CarnEvil and Dead Man's Maze cast did a great job working with both the guests and one another to terrify. Both haunts had their moments of utter bedlam, with actors popping out of nooks, crannies, fog and rows of corn with unnaturally good timing, which contrasted well with the quieter moments with nary a chainsaw buzzing in the distance. Unfortunately, that silence seemed to dominate Condemned and parts of Zombie Paintball, both of which would have benefitted from more actors in those dead spaces. Indeed, some parts of Condemned's path were so calm and quiet that the illusion was broken and we simply enjoyed a peaceful stroll in the moonlight that was quite disappointing. Nevertheless, Condemned also featured one of the best contortionists we've had the unsettling pleasure of seeing collapse and reconstitute into a crawling creature before our very eyes! Most of the cast we encountered at Condemned and Zombie Paintball also put on a great performance, even in the face of adolescent bravado.
---
Costuming: 7.8
How Did We Get This Score?

The costumes at the HFOS were well done, appearing authentic to the scenes in which they appeared without being cheesy, looking mass produced or showing low quality. In a surprising change from last year, the CarnEvil clowns could have had a greater variety of costumes, as one can only find the neon clowns that filled the haunt creepy a few times before yearning for more variety. In fairness, they pulled off the blacklight look perfectly well. Condemned also had a couple of costuming misses, but mostly were dead on in quality, fitting the scene and feeding the dread. The same can be said of Zombie Paintball, particularly given the small variety of actors necessary to fulfill the backstory (and the necessary safety gear for the poor souls that reanimate repeatedly in the fields). The Dead Man's Maze, on the other hand, stood out with respect to its costumes. While there was a somewhat hodgepodge mix of scary characters, they combined nicely into a delicious cocktail of terror.
---
Customer Service: 8.74
How Did We Get This Score?

The customer service at HFOS was again superb! The website cleanly and clearly gave information, and the on site signage was improved in some big ways. Once again, though, the people made all the difference! The staff was extremely helpful and friendly, offering assistance whenever we seemed a bit out of sorts or had a question. Even the midway creepers were happy to pause for a selfie or a scare. While there are some spots in the haunt that are tough to traverse, that difficulty is intentional, as the pathways are clear and nicely flattened for secure footing even in less than ideal weather. The exit trail was markedly less manicured, which, when coupled with the lack of lighting on the path, made it a bit less passable, however. Despite that one rough patch, though, the customer service at the HFOS was exceptional!
---
Atmosphere: 7.83
How Did We Get This Score?

The atmosphere at HFOS is a lot of fun, and varied enough to keep it interesting. With the exception of the far side of the haunt grounds near Zombie Paintball, which appears a bit lonesome, the HFOS midway provides just about anything a hauntgoer could want. The haunted carnival games, five-minute escape rooms, creepers, photo ops, and tarot card reader all provide welcome breaks between the four haunts in the scream park, and the souvenir and snack booths allow you to refuel and take a piece of the haunt home with you.
As for the haunts themselves, there were a few missed opportunities, particularly with respect to Condemned and CarnEvil. Condemned's facade doesn't do much to support the impression of being haunted, though it does promise the gruesomeness the haunt fulfills. CarnEvil, on the other hand, has a great facade that seemed underutilized. There was an empty balcony, which looked like the perfect spot for a clown to taunt the audience in the line below, and the chance for other kinesthetic elements to set the haunted carnival theme. Zombie Paintball's haunt facade was fairly unremarkable as well, as it didn't give much indication of what waited within. On the other hand, that same understated simplicity worked perfectly for Dead Man's Maze. The haunt facade consists of a ramshackle shack, whose creaky door cracks open just enough for a single beckoning hand to signal the next victims' entrance.
---
Special Effects:

6.96
How Did We Get This Score?

Although the HFOS does feature some special effects, the heart of the haunt doesn't need to be plugged in. Nevertheless, the special effects around were done well! The lighting is once again done extremely well, ranging from either blindingly bright to nearly pitch black to thick with fog, setting up passersby for the next scare. Although the use of some other multimedia elements still existed in parts of each attraction, they were less obvious this year, which lessened their impact. The glowing paintballs, of course, really hit the mark once again! In short, although the HFOS uses special effects, they don't rely on them to bring the screampark to life!
---
Theme:

7.43
How Did We Get This Score?

The HFOS has four haunts that each boast a separate theme. CarnEvil and Zombie Paintball are, of course, pretty straightforward and exactly what one would expect. Dead Man's Maze was also, predictably, an amazing maze filled with all sorts of creatures. Although its theme lacked a bit of clarity or coherence, it coalesces into a great experience. Condemned, on the other hand, didn't seem to match its purported theme of being hunted down, which sounds great but just wasn't realized. Though the similarities between each haunt's flow was similar, causing some muddling of the multiple themes, each of the haunts held their own.
---
Scare Factor:

7.32
How Did We Get This Score?

The HFOS seems more focused on ensuring that haunt fans have a blast than test their bladders, but all of the haunts deliver some of both! The clowns of CarnEvil, although not the scariest, still sent shivers down our spines with their murderous effusiveness and killer wits. Condemned, on the other hand, brought the fear to fruition in some spots, while others were too calm and solitary to frighten even the most jumpy of guests. Dead Man's Maze had a great mix of both clever cretins and terrifying fiends, who worked as a well-choreographed team to target groups and individuals that waded through their midsts. Zombie Paintball, in contrast, wasn't necessarily scary and wasn't really meant to be so. While there were a few scares, even when you think you're safe, the thrust of the attraction is more about shooting the undead with acid green ammo, and that's exactly what it delivers.
---
Entertainment & Value:

7.65
How Did We Get This Score?

With a general admission price of $44.99, the HFOS is a tremendous value! One would be hard pressed to find another haunted attraction that even approaches the same quality of HFOS for less than $12 per attraction, but for that low cost, the HFOS treats guests to four fun frightening features, complete with a midway that is itself packed with creepers, games and other fun stuff, and all surrounded by ten-foot-tall corn stalks.
Make sure to add a trip to the hallowed grounds of HFOS this fall, and don't forget to plan for next season while you're at it!
---
How Did We Get These Scores

Join ourspookyadventures!
We visit Halloween haunted attractions year-round! Follow us for haunted house walkthrough videos, behind the scenes footage, and more!