Haunted Grandview Manor – Full Review
Haunted Grandview Manor is a Haunted Attraction located in Lebanon, ME.
139 T M Wentworth Rd, Lebanon, ME 04027View All Details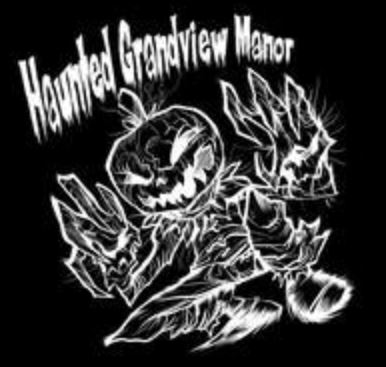 Features:

Free Parking, Restrooms/Porta Potties On-Site, Gift Shop/Souvenirs, You will NOT be touched, Uncovered Outdoor Waiting Line, Indoor/Outdoor Attraction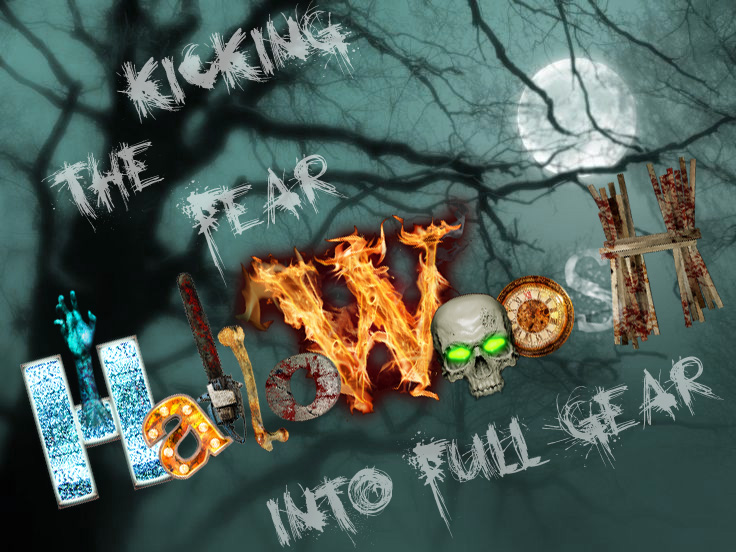 This attraction was reviewed on October 23, 2021 by Team Hallowoosh.
How Do We Get These Scores?

Final Score:

7.61
How Did We Get This Score?

Summary:
For their third year as one of Maine's newest haunted attractions, Haunted Grandview Manor in Lebanon has grown into something truly special. For years they had established themselves as one of the most sought-after home haunts in the state. When 2019 rolled around they had made the giant leap into the world of operating a fully professional haunt. They have been growing steadily, managed their way through 2020, and returned in 2021 to give us their best show yet.
I remember pulling into the small dirt lot of this attraction and being shocked by how many cars had been parked there already. I learned soon after that it was another sold-out night for them and I couldn't be happier for them. They had enough traffic flow that the owner had to literally run out and direct cars where to park, a position that wasn't necessarily needed up until these sold-out nights. The enthusiasm was overflowing with this crew of crazies. And every year they get better and better!
---
Cast: 7.32
How Did We Get This Score?

This crew of freaks was really impressing me with their dedication to their characters this year. And the timing of when to jump out at us was excellent too. Even a lot of the bigger named haunts that I've been to miss the mark when I've gone through. But that's not the case for this band of psychos up at Haunted Grandview Manor. They are clearly taking their job very seriously.
The first actor of the night got me better than any actor has this year. We made our way through the first house anticipating a slew of pop-out scares. Quickly we realized that the scares were relying on the details of the set, which were excellent, so we dropped our guard a little bit. Suddenly I hear a snarl that I thought was coming from my left or right. Then I heard a fast pace running coming straight towards me but I couldn't see anything because there were a few hanging pieces of fabric blocking the path. The snarling guy comes bursting through the fabric and gets almost a foot away from my face! That was a perfectly timed and greatly placed scare.
Another great scare was rather unique to me. Passing through a few upright empty coffins we figured since they were empty there was nothing to fear from inside them. Little did I know that the backs of them were made out of fabric and an actor could come through it. They waited till I had my eyes gazed to the inside of the coffin. And that's when they lunged out with their hands trying to grab me so they could pull me back into the darkness. Almost making it look like the coffin is some sort of doorway to the evil world.
We even got scared by a simple song. Coming out of one area we noticed a bunch of colorful lights in the distance and immediately knew the clown area was coming up next. Thinking there is a little bit of distance between us and the lights, there shouldn't be any actors until we reach the more lit area. Again for the hundredth time of the night I was wrong because one of their creepy clowns was standing right next to us in the dark. And he started slowly singing 'Nobody Knows the Trouble I've Seen' and casually strolls back into the colored lights in front of us. The startling realization that someone was standing right next to me in an area I didn't think there would be was enough. But the fact that they started singing a very old depressing song and walked back into those festive lights made the whole encounter extremely eerie.
Before we entered their new asylum house we could hear a girl screaming out for help. I found this particularly amusing because usually, the actors wait until we are much closer to them before making their existence known. It was rather alarming hearing the screams as I would hear them in reality if someone was really trying to get the attention of someone from the outside. Inside the asylum, it was like I was being trapped by all the patients in there. Actors did have their own areas but when they started talking to each other about us things got a little too creepy. We could hear one say 'Want to play a game?' but we couldn't see her. Another one responded 'Yeah I want to play a game!' but we couldn't see him. Another one laughed 'I like the game called Make them Bleed!' and you guessed it, we couldn't see them either. It was like they were all around us and they could see us but we had illusions of being in a haunted asylum.
Though there weren't as many actors at Haunted Grandview Manor, they made up for it by having some dedicated and passionate actors on hand. A lot of very well-timed scares and styles. We were very impressed with the work these actors put into their roles.
---
Costuming: 6.57
How Did We Get This Score?

Actors had their own areas and dressed appropriately for each. The first zombie character had completely tattered clothes and bloody scabs all over his face. The singing clown wore a painter's jumpsuit that looked more like a piece of art itself. It had different colors smeared all over it like someone was trying to paint their own masterpiece. And his face had a typical grease paint style but it was a little faded almost like it had been on his face for a very long time which added to the realism a bit for me. His green hair puffed out from either side of his head.
They did have a few patient gowns and doctors' masks and coats for all the asylum characters. A mineshaft worker I think was going for an old prospector look with a giant beard and a leather brimmed hat.
They did have a few full masks in the attraction. A black and white pointy-nosed clown gave me a bit of a startle because it's just so different from the other clown we encountered. They did have a pig mask character that chased us a little bit with a chainsaw. A burlap mask for a scarecrow looked exactly like all the other burlapped props around them so it was hard to tell what was alive and what wasn't.
---
Customer Service: 7.36
How Did We Get This Score?

They are doing a great job this year with marketing on their social media. There is almost a new photo post a day talking about when they'll be open and what to expect. It seems to be working very well for them since this was a sold-out show.
I mentioned before that the owner was actually running up and down the parking lot directing traffic. Practically every haunt I've gone to has at least one person helping with the parking. But up at Haunted Grandview, that one guy also happens to be the owner and manager and an actor! Whatever needs attention he was ready and willing to tackle the situation.
The ladies at the ticket booth were also very helpful. Answering all my curious questions and helping all the other guests with all of their questions. They even had some adorable little doggies in there that I got to say hi to. It all made my night that much better.
---
Atmosphere: 8.16
How Did We Get This Score?

It's a strange drive going all the way up a winding and hilly road to Haunted Grandview Manor. There are some very dark roads because there aren't many street lights. Even when we arrived at the parking area it was still a rather dark area. The haunt itself is well lit and the parking area is lit enough, but it really does feel like I'm in the middle of nowhere and it freaks me out a little bit.
From the ticket booth to the beginning of the actual attraction there are a few fun spots for photo ops. A tall pumpkin creature stands next to an illuminated 'Grandview Manor' sign. This seems to be somewhat of a mascot for this haunt. A twelve-foot skeleton makes an appearance as well. They have what I would call a miniature preview of the haunt directly after crossing paths with the giant skeleton. It seemed to be a small cabin or tomb of some sort because they had a few rotting bodies standing upright in coffins. I was sure one of them was going to attack me, they just had that feeling about them.
One thing I've come to really like at Haunted Grandview Manor is the music that plays in the queue line. I'm not sure if it's just been on the nights I have attended but it's been consistent with every time I visit. The Nightmare on Elm Street theme plays and it just matches perfectly with the fog and the green lights pouring over the stockade fencing. I'm not the biggest fan of haunts using characters or music from motion pictures but for some reason, this particular music just feels right. Most of that score is actually from just creepy ambiance which makes the best sense for a slow fog coming over the top of a fence. And the iconic music part only lasts for a few seconds but it's almost like a piece of strange entry music for the giant jack-o-lantern god that we walk by.
---
Special Effects:

8.34
How Did We Get This Score?

Inside the first house, we were bombarded by a few props that we were not expecting. The details and decor leading up to the very beginning of the haunt were definitely creepy enough but they did not prepare us for the sheer madness that we were exposed to immediately inside that house. The first prop we saw was a dead(ish) woman with her head tilted, one white eye open, half smiling, half-broken bloody jaw with oily messy hair, a black slug substance all over her lower head and neck, and half her head was rotting away! I couldn't help but open my eyes a bit like someone needed to pump the brakes a little bit, but it worked.
Their graveyard, and or cemetery set is quite extensive this year. And we've been fans of how it incorporates a bit of the old nostalgic props and mixes in a few modern-day effects. It's always a fun treat to see an old animatronic caretaker moving left and right with a lantern. Or the old granny rocking back and forth in her rocking chair. These particular old-school types of animatronics might not be the scariest, or even scary at all, but they are definitely a distraction. To old school fans like myself, they are even more of a distraction. We got distracted by an old granny rocker prop only to assume the next thing that looked like a creepy old granny wouldn't do much more. Next thing we know this white-haired screaming old witchy-looking lady is charging at us through a haunted house facade with arms reaching out with a loud scream like she is being tortured and wants us dead at the same time. Stuff like this just catches us completely off guard all the time.
The same type of style was experienced in the clown area with a few old-school or at least more simple-style animatronics. Like a big evil clown holding a caged child and moving back and forth from side to side. Or a miniature Ferris wheel and merry-go-round just spinning slowly. Nothing super scary about what they are doing. But the fact that they are distractions for the bigger and more in-your-face style animatronics is the thing that makes them work beautifully in a haunt.
The thing that I'm most impressed with at Haunted Grandview Manor is the sounds and the music. I've mentioned that the Elm Street theme plays in the queue area. But once we entered the first house it was as if that music was shut off and all we could hear was whatever might come next. The sets were not far away from each other so it was particularly impressive that we couldn't hear the sounds from the previous areas. They had a very realistic-sounding wind and crows track playing in the graveyard. Their mineshaft set felt like it was underground with some clanking sounds of some pickaxes and that constant brown noise to make us feel a little claustrophobic. They even had a dark piano melody start playing the moment we stepped into the asylum. Not on a loop or just a long track playing the same thing all night, the second we stepped into the asylum it started to play. And it played until the very first scare and stopped. That's when the patients started talking to each other about what they would do with us.
---
Theme:

N/A
How Did We Get This Score?

Haunted Grandview Manor doesn't seem to follow any specific storyline. Like many haunts we visit, this is an interactive walkthrough into multiple themed worlds of terror and evil. They do a great job with set detail and design with respect to what theme they are going with in the particular areas. But there isn't much to establish any connection between the scenes other than the fact they are all haunted.
The name 'Haunted Grandview Manor' was named from the Street they were located on when they were a home haunt and their style of haunt was very much a 'Manor' type. The first thing they built on this new property was a large house that still does have many 'Manor-esqe' themed details to it like a dining room and large living area, a kitchen, and a bathroom, a haunted girl's doll room, and a walk-in closet. It seems to share the space with the haunted asylum sets this year and it works quite nicely with each other.
---
Scare Factor:

8.46
How Did We Get This Score?

Much like many of the haunts that I have traveled to in Maine, it feels like the hauntings start well before I pull into the parking lot. To the locals, I'm sure it's completely normal but I get a little spooked out driving down a dark road that doesn't know how to stay flat and straight for more than fifty feet. Showing up on the property and realizing I'm not just in a little woodland patch surrounded by homes. This place is very much in the thick dense woods of western Maine. It'll take a while to find my way out of those trees and avoid all those animals of the night. The wind carries no sound from any nearby civilization and the rusting of the leaves in the air. The natural elements of the area play a great part in how creepy this attraction really is.
Haunted Grandview to me has been a wonderful representation of how a haunt can start off traditional and work its way up the 'terror-meter.' When the first thing I see walking into this attraction is a tall cool looking jack-o-lantern creature and the twelve-foot skeleton I think to myself that this is exactly what an enthusiastic home haunter would put here. Then I continue to think the majority of the attraction is going to be very much the same style. A glorified expansion of a home haunter's dream and not so much a crazy, over-the-top attraction. All of those feelings went away when I entered the first house and realized this is very much NOT a typical home haunter's walkthrough!
Great detailing, good timing with the actors jumping out, strange sounds coming from the cracks in the walls, this place is a surprise, to say the least. And from that point on the haunt likes to jump from scene to scene getting as many different styles in my face as possible. It goes to a graveyard and to an apocalypse then a coal mine, a clown tent, a haunted mansion, an asylum, a slaughterhouse, and a corn maze! It just kept going! Along with the great actors that have their timing down so well and truly love what they do, the biggest thing I fear about this attraction is that it's not what I expected! And they keep making it bigger every year!
---
Entertainment & Value:

7.1
How Did We Get This Score?

Haunted Grandview Manor tickets are only $20 per person. From the time we were let into the very first house to the moment we escaped back into the parking lot, it took us about 13 minutes. They operate every Friday, Saturday, and Sunday nights. They've started to offer some no-scares nights for the little ones or the big scaredy cats on Thursdays for only $10. Even some Saturdays in the early afternoon they have started to offer lights on walks with no actors, which can also be a very enjoyable October evening with the family, or a couple… or alone.
I'll say it again, this haunt is slowly but surely becoming a great contender for one of the better haunts to check out in New England. I believe they have a great passion for what they do and they aren't going away anytime soon. They keep expanding and adding to their collection and it keeps getting more fun every year. They are selling out every night and doing a fantastic job! So get your tickets while they still got them!
---
How Did We Get These Scores

---
Guest ReviewsGuest Average: 9 out of 10
Typhoon – 9/10 – October 26, 2019For a place called grandview manor I thought it would be a ground up haunt. Honesty it's a mix …show more between a trail and a house. There are a few spots here and there that could use more of a sprucing. Make it a bit more of a cohesive house. We got the grave yes,butchers house,the Maine house a random circus, and corn field. As seen on my blog https://typhoonsreviews.blogspot.com/2019/10/haunted-grandview-manor.html?m=1 Theme: 4/5 Operations: N/A Um head thers a small issue I had here there where not allot of people that night and honestly it's a shame. We need people to go here and I say go!!! Give em your money! Scare factor:4/5 While I wished there where a few more scares there was a bit of dead areas where you where left alone How ever these actors knew how to scare…Twixe did I mentioned that we went in twice. Yeah it was 20 per person and I did buy a T-shirt, …I loved every minute and well the fact some actors change spots and hide very well. The bad scares are few and far between. I told the runner that the chainsaw guy had some off timing. But besides that they got us good! Price:4/5 It'll take you about 8-10 mins to go through while it is $20 and I know it's allot to ask for expessaly for a small house. But honestly it's worth that $20 and then some I say go for it ================================================================= Overall: 4/5 I enjoyed this house allot better than destination haunt imho. I highly suggest going to this one rather than the other they could use more victims! I give this my awsome sticker of approval!