Haunted Majestic – Full Review
Haunted Majestic is a Haunted Attraction located in Huntington, WV.
6100 Kyle Lane, Huntington, WV 25702View All Details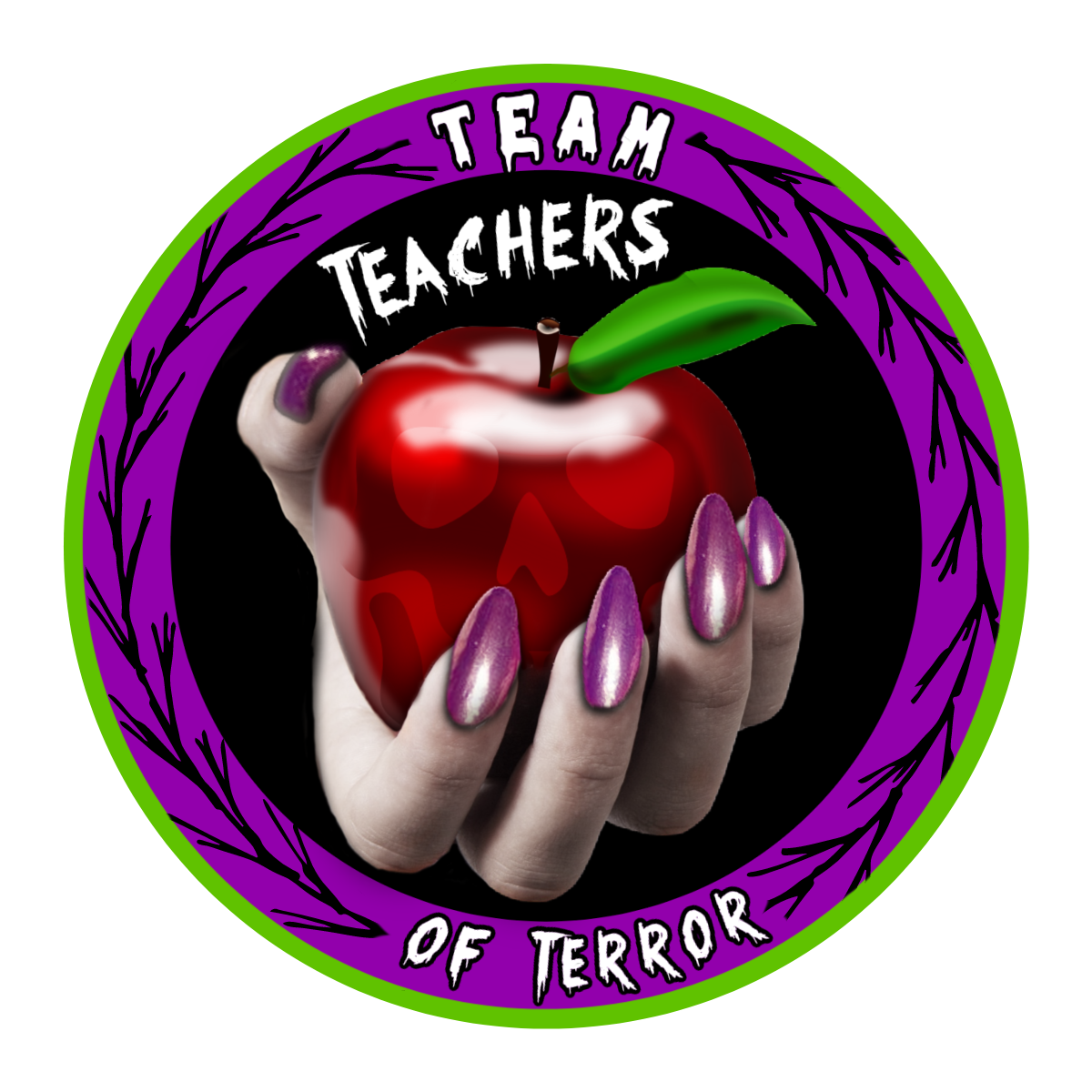 This attraction was reviewed on October 29, 2021 by Team Teachers of Terror.
How Do We Get These Scores?

Final Score:

5.07
How Did We Get This Score?

Summary:
Welcome to the Haunted Majestic, a floating nightmare that has seen some things. The two barges that comprise this attraction began as sand barges, then served as transport ships for our military and a floating hospital for our wounded soldiers throughout three foreign wars. Dubbed 'the ship of death' due to massive deaths that have taken place on board, many believe that real spirits are abound lost in another time. Despite the permanent guests, the barges have been used as steamships, a restaurant, and offices after their hospital days. Beginning in 2019, the new role of the barges took form to host a seasonal haunted house and after-hours paranormal investigations.
Haunted Majestic has three different sections. Visitors begin on a trail leading to the boat, then board the ship, and finally walk back through a parking lot to another trail up to the exit.
Customers are required to climb stairs and be exposed to strobe lights, fog, and loud noises. Visitors will be asked to sign a waiver. Customers must buy tickets on-site. Cash and credit are both acceptable forms of payment. Regular tickets cost $20, with a fast pass upgrade for $10 more. Parking is $5. Oh, don't forget, there are also paranormal ghost hunt tickets one can purchase for $20 for an after-hours investigation!
---
Cast: 4.65
How Did We Get This Score?

Trail 1: We saw a skeleton-masked character, two clowns, and three kids along the way. The skeleton mask-wearing actor used a dropdown door to get us. The hidden character on the bus gasped at us as we walked through. The clown/bus driver offered us a red balloon and gave us a clown's cackle when we boarded. We also received a pop scare from another clown, both entering and exiting the bus.
One child looked possibly traumatized from the horrific scene; he must have just survived, among the wreckage and ambulance and fire engine lights, as he stood off to the side and watched us as we passed through. We heard a scream from inside a building along the way. We met an unfortunate little boy whose prosthetic hand he had tucked into the sleeve of his jacket comedically fell out and onto the ground. There was also a teenage girl sitting on the floor holding a prop. We believe she was injured in some way. We also saw a scarecrow jump off its pole at us.
Boat: We were stopped at the dock by a staff member who played an announcement over a speaker regarding the rules we must follow. Two guides walked out a group of visitors and then led us through the boat. The guides' focus was to keep us all together in a tight group. Unfortunately, we felt that they missed some opportunities to play up the haunted aspect of the boat (the theme of the attraction) and did not interact with us directly much. We wondered if they could have also been in character in some way to help reflect the haunted past of the boat. Instead, they were dressed in street clothes. The guide in front would occasionally yell out to the group to watch their step along the way as we changed flooring throughout.
We met a lady behind a screen asking us if we had seen the doctor. Later on, we got another pop scare from a masked creature who ran off as soon as we saw him. We then encountered a cook (mannequin) and the masked creature who grunted and made noises at us. We turned a corner and were greeted and then followed by what appeared to be an ax-carrying zombie. After that, we saw two young ladies that seemed to be asylum patients in a holding area made of a chain-link fence. They were screamers, and one did attempt to climb the fence on us.
Next, we arrived at a smoky laser swamp room that was not entirely dark. We met a man in street clothes joking about adding too much fog and talked with one of the customers in our group about the Michael Myers costume the visitor was wearing. After this discussion played out, the staff worker in the room asked us to find the hidden character in the room. Once we pointed out the person in the ghillie suit, they let out a little squeal and exclaimed, 'You found me!'
Downstairs on the boat, we encountered the captain hiding behind a treasure chest. He provided us with a scripted spiel, and we were then escorted out. At the exit, we were approached by a lady wearing a red cape spinning around while the bubble machine spat out foamy bubbles everywhere.
Trail 2: We first needed to walk through a barren parking lot to get to the other side of a building to start the final trail. We entered another bus with a cackling bus driver and entered a clown area with three clowns who jumped out at us or stared at us as we walked by. One clown was pounding on the wall. Later in the walk, one of the clowns popped up from a side door to block our path for just a second. We were handed cards with various statements printed on them by some ladies wearing a cape, and they asked us to read our cards.
---
Costuming: 4.3
How Did We Get This Score?

There wasn't a lot to see in regards to costuming. The captain had a jacket and a captain's hat. He was positioned behind a large chest that obstructed the view of the rest of his costume. The zombie was wearing bloodied scrubs, and his facepaint made him appear like a zombie with rotting flesh. The cook was wearing a chef's jacket. Another person was wearing a pig mask and basic dark clothing. The skeleton mask wearer was also wearing basic street clothes; however, they were dark-colored. The ghillie suit was full and would have effectively hidden the wearer if their environment would've had any greenery. Finally, a pumpkinhead scarecrow in the trail had a well-fitting mask and a complete-looking costume.
---
Customer Service: 7.88
How Did We Get This Score?

The Facebook page provides directions, the website, access to messenger, and a phone number. The website includes an FAQ section and other helpful information, including the calendar, hours of operation, and ticket pricing and options. GPS got us to the property without a problem. We parked on a field with lights provided to see.
Navigating the property was difficult for us first-timers. The staff provided us with instructions before we started, but there were so many turns and such that we couldn't easily remember what we were told. Trail 1 had some tiki torches, but they were spread out a bit, just enough to allow us to be unsure of the way. A hidden clown did reassure us that we were headed the right way. The boat had guides to prevent any of us from getting lost. Trail 2 was challenging to find, as we saw only one tiki torch at the far end parking area that was seemingly the size of two football fields.
Safety was a slight concern. One of our group members tripped and stumbled over a 1-foot square hole in the cement at the first area on trail 1. The actor heard us yell out, and they moved a light over to the area to see that hole. The boat had several hard step downs with a 3-inch break between the two walking surfaces. The guide (at the front of the line) did remind us to watch our step. However, only the person directly behind her was able to hear her at the time. Some lighting in these areas might help customers know better where they are putting their feet. The metal walkway leading to the boat over the water was also just a little more pliable than we were comfortable with, so this had us on edge to be spooked inside! We did see some security here, as well.
The ticket booth, line staff at the entrance, and games staff were fun, professional, and enjoyable. The guides and staff at the boat were polite, but they did enjoy a bit of side chatter with each other during our experience.
---
Atmosphere: 7.3
How Did We Get This Score?

There was signage provided to guide customers to haunt parking. Once parked, we could tell something was going on behind a tall fence. Family fun music was playing over a loudspeaker, there was a ticket booth and a tent selling concessions, and we found a selfie station and midway games with ease. The midway games were fun and reminded us of the fun little school-sponsored festivals we went to with our families as children. We were able to board a docked sternwheeler to check out souvenirs and meet the special guests for the night. On our night, there were three guests. The entrance and exit to the main attraction were clearly marked. The exit to the attraction was the same place as the entrance.
---
Special Effects:

4.1
How Did We Get This Score?

There were few sounds overall, but most of the trail was very quiet. However, there was a great, super loud water cannon that surprised all three of us! Organ music was playing right at the entrance/exit of the boat, and we heard a loud alarm go off inside.
A few animatronics seemed to be in place, but they, unfortunately, did not activate when we passed by. Our guide struggled with activating some of them while on our guided tour as well.
We saw several wrecked cars, boats, and a completely obliterated plane with lighting to make it appear it was on fire. Later on, we saw an ambulance with a skeleton scene inside and a firetruck, both with their lights on. We walked through a school bus in almost complete darkness and past some other "surprising" animatronics. We saw a spider in some fluorescent-colored food that jumped out toward us. There was some use of bright paint and blacklights for additional effects. There was a laser swamp set up, but the main lights in the room lessened its impact. On trail #2, we walked past some jumping barrels and ended with a culvert and some clowns.
---
Theme:

4.7
How Did We Get This Score?

Before beginning the main attraction, a staff person at the line told us about the haunted past of the barge. This story appeared to be the theme: a haunted military hospital boat!
We did behold some occasional things that one might expect to be on a haunted boat and, further, inside of a hospital. However, most of what we saw did not reflect the further details of its use by the military. We're anxious to see how the haunt expands on this story and makes it more evident in future seasons!
---
Scare Factor:

4
How Did We Get This Score?

Actor scares primarily included jumping out, lunging at us, growling, snorting, cackling, and screaming. The water cannon was debatably one of the most effective startles of the night, as it got everyone in our unsuspecting group! Some alarms and a few moving animatronics also got our attention.
---
Entertainment & Value:

5.05
How Did We Get This Score?

Customers can purchase general admission tickets to board the Haunted Majestic for $20. Fast Pass tickets are available for $30, and guests can acquire season passes for $60. To tour the vessel for Paranormal Investigations after hours, reservations can be made for $20.
Pricing includes admission to the haunt and access to the special guest/s that are present. With our 20-minute tour time and the general admission price, the MPD (minutes of entertainment per dollar spent) for this haunt is about 1.0. This is only slightly lower than the national average, but we did end the night feeling a little underwhelmed with our overall experience. However, if you're interested in some frights on one of the few floating haunted boats on the Ohio River, then make sure Haunted Majestic is on your short list of haunts to visit this season!
---
How Did We Get These Scores

---
Guest ReviewsGuest Average: 10 out of 10
Ronald – 10/10 – October 18, 2019One of the best haunts around it has good actors, good setting, good props. The only thing that I …show more think they could've improved is make it bigger but I did hear they are adding more stuff, can't wait to go back