Haunted Web of Horrors – Full Review
Haunted Web of Horrors is a Haunted Attraction located in Memphis, TN.
2665 South Perkins Road, Memphis, TN 38115View All Details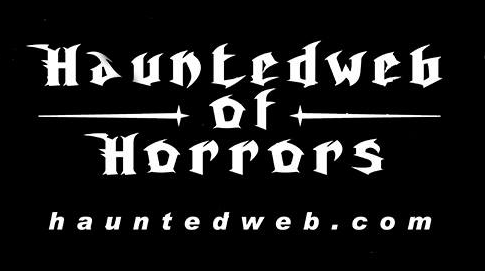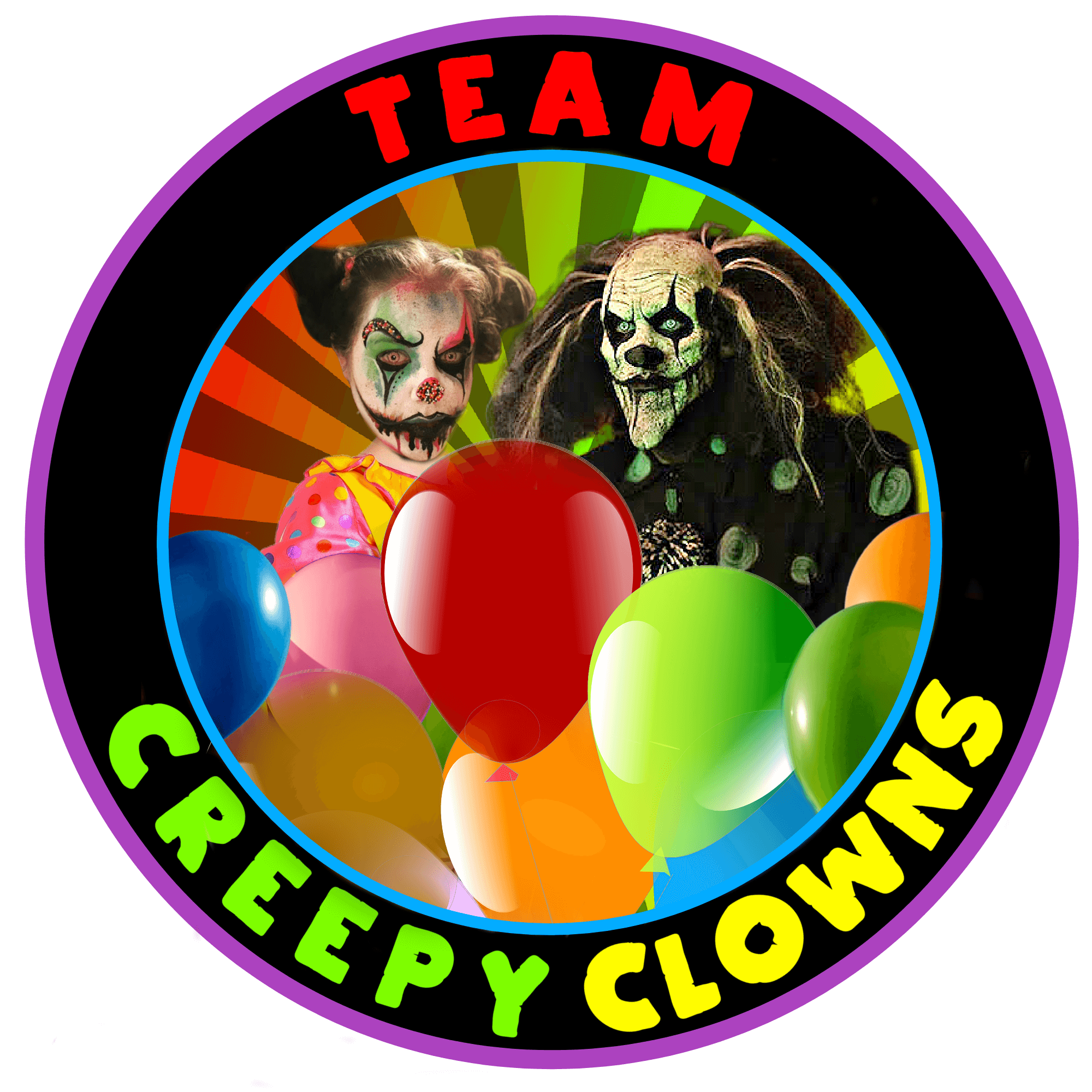 This attraction was reviewed on October 21, 2023 by Team Creepy Clowns.
---
About Our Reviews and Rating System
---
Final Score: 9.56
Final Scores – By Category

Final Scores – By Attraction

Summary:
Haunted Web of Horrors in Memphis, Tennessee, marks 20 years of terrifying experiences. Housed in a former Toys 'R' Us location, this haunt has evolved into a twisted web of fear. Offering four haunted attractions and three escape rooms, it promises an adrenaline-pumping journey for those brave enough to enter.
---
Cast Score: 9.56
Cast Scores – By Question

Cast Scores – By Attraction

Cast Review:
The cast at Haunted Web of Horrors truly stole the spotlight with their exceptional performances. Selecting standout actors from the plethora of talent proved to be a challenge due to the overall energy, engagement, and skill displayed. In the Residence, the front-of-house actor welcomed us with a personalized tarot card reading, attempting to discern if we were safe from the lurking spirits—a spoiler alert, we were not.
One particularly memorable encounter occurred in Slotch Sanitarium, where deranged patients, notably a character known as the "diaper guy," engaged in an unsettling yet brilliantly executed scene. The actor, armed with an electric toothbrush (that went places that were not their mouth) and a commitment to character, took the experience to uncomfortable heights, following us along the path with unwavering dedication.
Voodoo Village introduced us to several standout characters, including the Voodoo King, a Voodoo priestess, and a silent, towering figure in the cemetery who maintained an intense and unbroken gaze. The clowns in The Yard, with their eerie presence and persuasive dialogue urging us to stay and play, heightened the horror element.
The entire cast at Haunted Web demonstrated an impressive command of speech tailored to their respective themes and locations. From a figure emerging from a bed telling us how exhausted he was to an actor singing "Ring Around the Rosie" in the sanitarium, each character added layers of depth to the overall experience. The immersive interactions ranged from cautioning against touching someone's bras to offering Voodoo dolls and even inquiring about collecting our teeth—an unsettling yet effective touch.
---
Costuming Score: 9.45
Costuming Scores – By Question

Costuming Scores – By Attraction

Costuming Review:
Haunted Web of Horrors delivered exceptional costumes and makeup across its four distinct themes. In Slotch Sanitarium, the attire ranged from doctors in coats and patients in gowns to a patient in a straight jacket and nurses in uniforms. The Voodoo Village featured impressive makeup with cryptic symbols on faces and creepy contact lenses, enhancing the overall mystique. The Yard, home to clown characters in a junkyard setting, showcased bright face paints and unconventional clown clothing that perfectly suited Bubba's Scrapyard. The Residence, representing a century-old estate, presented ghostly faces and traditional haunted house costumes.
A standout costume in the greenhouse was a plant-like ghillie suit that managed to startle even the bravest attendees. The meticulous attention to detail in both costumes and makeup, employing a mix of hand-painted and airbrush techniques, contributed to the immersive experience.
---
Customer Service Score: 10
Customer Service Scores – By Question

Customer Service Scores – By Attraction

Customer Service Review:
The pre-visit experience at Haunted Web of Horrors began with a thorough exploration of their website. We sought information on dates, ticket prices, attraction storylines, and the address.
Plugging the provided address into our GPS, we were directed seamlessly to the parking lot upon arrival. On-site security diligently screened all patrons before entering the haunt, ensuring a secure environment. The staff, including those in eye-catching orange shirts with the words "Need Help?" displayed prominently, were readily available for any inquiries, providing a helpful and accommodating atmosphere.
---
Immersion Score: 9.44
Immersion Scores – By Question

Immersion Scores – By Attraction

Immersion Review:
The journey through the Haunted Web of Horrors began even before stepping inside. The external atmosphere was set with a large sign proclaiming "Haunted House," flashing lights, an old school bus, and a large army-style truck parked outside, signaling an impending adventure. Each haunted attraction had a compelling story to tell, and these narratives were effectively communicated.
Entering The Residence felt like a time-traveling experience, transporting us to an old estate inhabited by demons and spirits. The opening scene forewarned us of the chilling encounters that awaited. The Slotch Sanitarium provided an immersive experience, with hallways adorned with hanging I.V. bags, pill bottles, old patient robes, and breathing tubes. The journey to Voodoo Village took us to New Orleans with an exact replica of Marie Laveau's home (we even noticed a suitcase that was from Pittsburgh, an easter egg left by the haunt designer, as that is where they hail from.) Lastly, The Yard induced claustrophobia with its tight spaces, towering piles of junk, and dangling stuffed animals, creating a sense of confinement and urgency to escape.
While we formed a conga line as we progressed through the haunts, the cast effectively spread scares in various directions, preventing predictability. As three of the haunts were housed in a single structure, transitions occurred seamlessly through small black hallways, clearing your visual and mental pallets and maintaining a continuous flow of suspense. The Residence, distinct from the others, led us back to the queue area, featuring a fantastic photo station, access to a bar with snacks and beer, entrance to three escape rooms for an additional fee, and the Skeleton Key Lounge—a VIP area available for parties and gatherings.
---
Special FX Score: 9.83
Special FX Scores – By Question

Special FX Scores – By Attraction

Special FX Review:
Haunted Web of Horrors excels in delivering a multi-sensory experience with its impressive effects. Lighting is strategically employed to guide focus, such as in the case of the ghillie suit plant, where light highlighted a non-actor or animated prop. The olfactory senses are engaged with lingering smells that range from cotton candy to urine and decay, creating a lasting impact. Sound effects and music are fittingly utilized throughout, with particular attention to detail in the padded room, where the sound almost becomes void upon entry.
The journey to New Orleans in Voodoo Village is enhanced by suitcases, beads, and Mardi Gras-style masks hanging from above, alongside Voodoo symbols and markings on the walls. The Yard stands out as a favorite, described as the place where fun goes to die, showcasing the remnants of amusement parks and carnivals gone by. It earns the nickname (from us) "Island of Misfit Carnies" due to the eclectic collection of items, ranging from festival lights and music to stuffed animals, old mattresses, and big top tents. Notable features throughout the attractions included a vortex tunnel, a well-executed laser swamp, and thematic elements like a falling and shaking bridge in Voodoo.
The attention to detail is evident in the library with wallpaper resembling pages of old books, the sewing room adorned with mannequins and sewing blueprints, and various interactive elements like the shaking bridge. These effects contribute to the overall immersive experience and amplify the scares and thrills encountered throughout Haunted Web.
---
Scare Factor Score: 9.09
Scare Factor Scores – By Question

Scare Factor Scores – By Attraction

Scare Factor Review:
Haunted Web of Horrors is undeniably scary, and the actors contribute significantly to the overall fear factor. The scare tactics employed are diverse and well-executed, creating an immersive and thrilling experience. Whether it's an actor on a bungee flying out of nowhere or one positioned high above in a row of cloaked figures, the scares come from all directions. The use of lighting as a distraction adds another layer to the scare tactics, keeping patrons on their toes.
The different horrors, such as the claustrophobia and coulrophobia experienced in The Yard or the unsettling presence of bee hives in Voodoo, showcase the haunt's ability to play on various fears. The finales, restricted by the limitations of an indoor haunt (no gas-powered chainsaws), still manage to be thought-provoking and impactful. Without giving away spoilers, the second finale stands out, involving an actor mumbling something that leaves patrons questioning, an air cannon, and a final actor who approaches quickly and loudly.
The overall design and execution of scares, combined with the attention to detail in sets and effects, contribute to making Haunted Web of Horrors a genuinely scary and memorable haunted attraction.
---
Entertainment & Value Score: 9.75
E&V Scores – By Question

E&V Scores – By Attraction

E&V Review:
Haunted Web of Horrors not only delivers on the scares but also offers excellent value for its price. With 35 minutes spent across all four attractions and a ticket cost of $30, the haunt provides a fantastic 1.17 MPD (minutes per dollar), surpassing the average of 1 MPD. The competitive pricing, especially for early-season visits when tickets can be as low as $25, adds to the overall appeal.
The haunt's additional offerings, such as themed escape rooms, VIP ticket upgrades, and a behind-the-scenes tour by the set designer, provide patrons with a variety of experiences at extra costs. The Skeleton Key Lounge, available for rent, adds a touch of exclusivity for those seeking a private space. The first annual Fall Fest, with the lights on for family fun and trick or treating, showcases the haunt's commitment to providing entertainment beyond traditional scares. Haunted Web also offers a two-weekend event in December for Christmas-themed scares and a lights-out event in November, just your group and a glow stick.
Overall, Haunted Web of Horrors offers a well-rounded experience with both scares and additional attractions, making it a great value for haunt enthusiasts.
---
View Full Score Sheet
---
Pics We Took From Our Visit:
---
Promo Images:
Click to Enlarge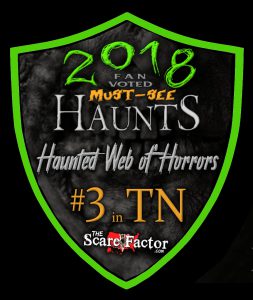 ---
Guest ReviewsGuest Average: 10 out of 10
Chris – 10/10 – October 6, 2017This place is awesome! Saw a grown man pee himself because he got so scared! Definitely get your …show more money's worth here.
Niarobi – 10/10 – October 31, 2016Before I volunteered back in 2012, I visited both haunts and was in awe going through Dark Matter! I …show more was just amazed how much Tormented actually scared me and it takes a lot. I LOVE IT HERE!!!
Jordan – 10/10 – October 16, 2015Before I volunteered I did visit the haunt, it was extremely scary! I was cussing every 5 seconds! …show more Haha When I did volunteer the haunt was my family! Their extremely kind hearted & caring! Very hard workers!
Join ourspookyadventures!
We visit Halloween haunted attractions year-round! Follow us for haunted house walkthrough videos, behind the scenes footage, and more!