Haunted Winery and Corn Maze – Full Review
Haunted Winery and Corn Maze is a Haunted Attraction located in Madison, OH.
2678 County Line Road, Madison, OH 44057View All Details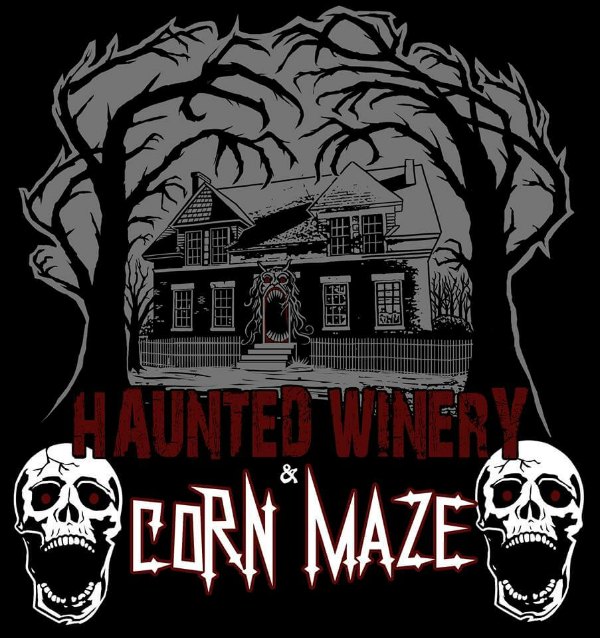 Features:

Free Parking, Restrooms/Porta Potties On-Site, Food/Concessions, Optional Games/Midway, You will NOT be touched, Uncovered Outdoor Waiting Line, Covered Outdoor Waiting Line, Indoor/Outdoor Attraction, Family Friendly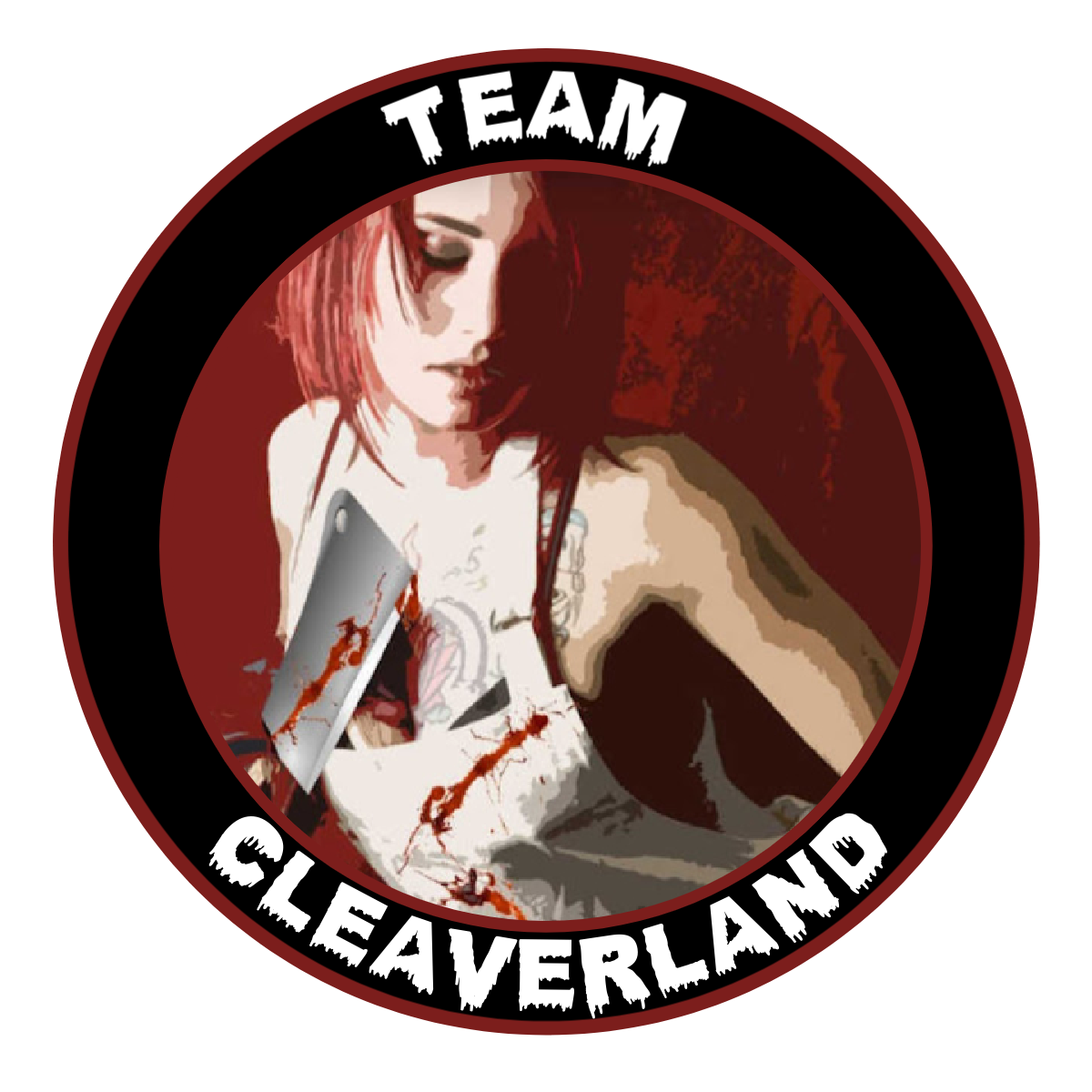 This attraction was reviewed on October 1, 2021 by Team Cleaverland.
How Do We Get These Scores?

Final Score:

8.03
How Did We Get This Score?

Summary:
The Haunted Winery & Corn Maze at Regal Vineyards has been finely cultivated in the terror terroir of Madison, Ohio. Madison is in a Lake Erie-bounded microclimate that proves fruitful for grape growing.
All sorts of vineyards and wineries ply their craft around this area. It figures that at least one of them would prove to be haunted!
The winery is in an old house setting. The corn maze is in two sections, the corn maze followed by a pallet maze.
The attraction has been around for 10 years. This was the first visit for your sommeliers of scares, but we would say it must have aged nicely from its early days because the bottom line is we had a lot of fun here.
Winery: 8.05
Maze: 8.01
---
Cast: 7.78
How Did We Get This Score?

Word around many haunts this year is that it's been a little rough getting actors, but that did not seem to be an issue here.
There were a good amount of monsters and creeps overall. Between the three sections, there were lots of actors inside the winery (22), the corn maze was a bit underpopulated (7), and the pallet maze was appropriately staffed (6).
On this night we met up with a very energetic and enthusiastic cast. It was a good mix of ages, from grownups to smaller fry, like the young boy who got a good scare out of hiding in plain sight and taking advantage of a well-prepared distraction.
We witnessed some great panicky victims, including the electric chair kid who grew increasingly agitated about whoever was on his way to come and finish him off.
We also had good interactions with actors both outside and in, and some of the best were of the more amusing variety. Namely–
Inside the winery, the drop window screamer near the start who repeatedly dropped the contraption and emitted an ear-crushing shriek five or six times in a row, to the point of hilarity; and the chef who bantered with us about her cooking techniques ('I eat 'em RAW!').
Outdoors, the 'You're going the wrong way!' guy who took our teasing about being a directional liar; and the cat lady in the pallet maze who busted some funky feline dance moves.
And we can't forget the ones terrorizing the queues and common areas. There was a madcap clown who was seemingly everywhere, including messing with some kids waiting at the port-a-potties; squeaky-voiced Millie, rueful about the conditions inside the winery; and a sharply dressed, rifle-toting lady who was taking no guff from anyone.
Winery: 7.89
Maze: 7.67
---
Costuming: 8.21
How Did We Get This Score?

The Haunted Winery sartorially held its own against many bigger, more established haunts. Costumes appeared complete and finished, with no off markers like bright white sneaks or unmatched bare skin missing paint.
Many ghouls here opted for the popular corpse-like pallor with bloodstains combo. Most wore makeup, but we spotted some well-fitted masks, like the fellow in the winery wearing an interesting metallic partial face mask, somewhat reminiscent of Hannibal Lecter's gurney-wear from The Silence of the Lambs.
Best of the night went to Millie, who hung around the entrance to the winery for photo ops, splendidly attired in a red and black dress with matching hat, black lace gloves, and a milky dead eye; the somewhat similarly decked-out woman in red challenging patrons around the exit; and the cat lady, with fuzzy triangular ears we wanted to reach out and scratch.
Winery: 8.29
Maze: 8.13
---
Customer Service: 8.48
How Did We Get This Score?

The winery was easy enough to find. A flashing sign indicated the way in, plus the flashing disco dance lights and plentiful foggery were a dead giveaway. GPS will get you there just fine. The attraction offered plenty of free parking on gravel.
On the trails, we encountered the usual natural nuisances like roots and rocks. Stairs need to be navigated up to the winery entrance, and there are steps down to the basement.
The downward stairs of the trailer at the end of the corn maze were a bit tricky, as there was a strobe light flashing nearby and sort of a false step at the top. As always at every haunt, be careful of your footing.
Find more info on the Regal Vineyards website (regalvineyards.com) and Facebook, though be advised the haunted attraction content is shared under 'Corn Maze & Family Fun' page, their daytime/family-oriented fall fun event.
Staff were very friendly and everyone seemed to be enjoying themselves, which was nice to see. We had pleasant extended chats with the ticket sellers and door people.
Hand sanitizer was made available, and the standard 2021 pandemic recommendations were being advertised and followed.
Winery: 8.55
Maze: 8.41
---
Atmosphere: 8.75
How Did We Get This Score?

Party people in the wine hooouuuse! There was some dance-alicious atmosphere happening here.
A hilarious DJ in a killah klown suit blasted out party tunes, provided running commentary all night, and egged on dancers. One of our team members got called out as 'Mr. Roboto' every time we passed the stage after breaking out 'the robot' on the grass dance floor upon first arrival.
Their fog machines belched forth great billowing clouds that made it hard to see at times! The DJ stage also flashed some crazy multi-colored and swiveling lighting.
Nearby a firepit blazed, a snack shack provided hot munchies like hot dogs, nachos, and pretzels, plus a large variety of hot and cold beverages ' which folks were enjoying in a large, covered dining structure.
We observed many props positioned about for photo ops. A neat pair of tall 'stone-carved' heads marked the entrance to the maze. The haunt's location also serves as a daytime fall farm fest, so there are lots of pumpkins and other autumnal accouterments around that additionally pump up the nighttime festivities.
In addition to the entertaining queue actors, as we were leaving a juggler also took to the dance area. A fabulous time was being had by all, including us!
Winery: 8.9
Maze: 8.6
---
Special Effects:

7.68
How Did We Get This Score?

The winery is clearly an authentic older structure and the attraction showed off the creepy environment well. Old equipment laying around, exposed pipes, real slop sinks, and naturally distressed real brick walls all fed into the believability and immersive feeling.
We are not totally sure how old it is, but there's a story that the place is actually haunted and that there was a winery on-site here as early as 1919.
Many effects in the winery were of an old-school / funhouse variety — bells, horns, balloons to kick around in the carnival section, etc. The vortex tunnel spun much faster than most. The best effect of the whole night was the mirrored floor pit trick in the winery. We gingerly tiptoed across this nifty optical illusion that played havoc with our perceptions.
Gotta love a place that sports tons of puppets, and here they kept it well stocked with a nice variety of different sizes, shapes, and levels of gruesomeness!
Lighting was employed well throughout. The winery had several neat laser-type effects. Outside, the light was sparingly and effectively used to contrast with the mostly dark corn maze trail. Same with the pallet maze, which spotlighted the more scene-oriented set-up.
Speaking of the pallet maze, this section showed off some nicely constructed sets. We particularly liked the graveyard and a toxic waste dump with a flowing sewage effect.
Winery: 7.87
Maze: 7.49
---
Theme:

N/A
How Did We Get This Score?

No theming here, except for light nods toward the winemaking abode and craft, e.g. signage directing us to the winemaker's basement and a room full of sizable wine casks.
---
Scare Factor:

7.46
How Did We Get This Score?

The scare quotient here was somewhat more on the family-friendly side, though we saw some smaller kids going through who might not agree!
We experienced a pretty good scare rate, and the scariness amped up considerably outside, where the vulnerability of walking through the lonely cornrows not knowing what was around the next corner played a great part.
The winery milked (hmm, wrong beverage) fright mostly out of the eerie setting and good old-fashioned effects trickery as noted in Special Effects, anxious/anguished victims, and jump scarers including actors banging on walls and props.
It's even possible to get separated. One of our group members was taken from the rest of us by a couple wacky actors and sent through the next foreboding door alone. And she was never seen again, dun dun dun!. (Of course, that's not true …or is it?!? No, it's not true. We finally found her over by the port-a-potties.)
Walking amongst the corn rows made its own frightful atmosphere, with towering stalks overlaid by a dark sky and multitude of stars. There were pretty long stretches of just walking, then a prop or actor would appear to great scareiffic effect.
Were the actors watching and waiting for us to start conversing after we had walked a ways without seeing anyone? Because it sure seemed like 2.5 seconds after we did so, some creep came zipping out of the darkness in a lightning attack. Some awfully good screamers in there!
Two of the best scares came outside when we had to funnel through culvert pipes. In one we were harassed by an actor whaling away on the outside, in the other we entered only to see a silhouette at the other end… that started walking toward us. One of those classic 'oh crap' moments that only happens at a haunt (if you're lucky')!
Winery: 7.05
Maze: 7.86
---
Entertainment & Value:

8.26
How Did We Get This Score?

It took us 26 minutes to get through the attractions (11 minutes for winery, 8 minutes for the corn maze, 7 minutes for the pallet maze).
Admission is $25, which makes for an MPD (minutes of entertainment per dollar spent) of 1.04, just over the standard benchmark of 1.0. It's good value for the time, quality of experience, party-ful environment, and fun atmosphere. A $35 fast pass is also available.
As we already mentioned a couple of times, during the day these haunters put on a fall festival with a long list of 30+ activities, including corn cannons, pumpkin bowling, and paintball target shooting — see their website for details and pricing.
You could potentially spend an entire day and night out here, potentially with a good dinner between, because: Regal Vineyards teams up with a nearby winery, Grand River Cellars, for the 'Dinner & a Thrill' deal. You get $15 toward appetizers or dinner, taster samples of the Fright White and Blood Red wines, and admission to the haunted attraction.
See the partner winery/restaurant site (grandrivercellars.com) for details and pricing. We have been to Grand River Cellars and we can attest it has good food and white wine (we never drink… red wine!). So, that's a pretty good deal!
We had a good, fun time at the Haunted WInery and Corn Maze, and we plan a return visit in future seasons to check in on their spirits.
---
How Did We Get These Scores