Hayride Of Horror – Full Review
Hayride Of Horror is a Haunted Attraction located in Lockport, IL.
199 East Woods Drive, Lockport, IL 60441View All Details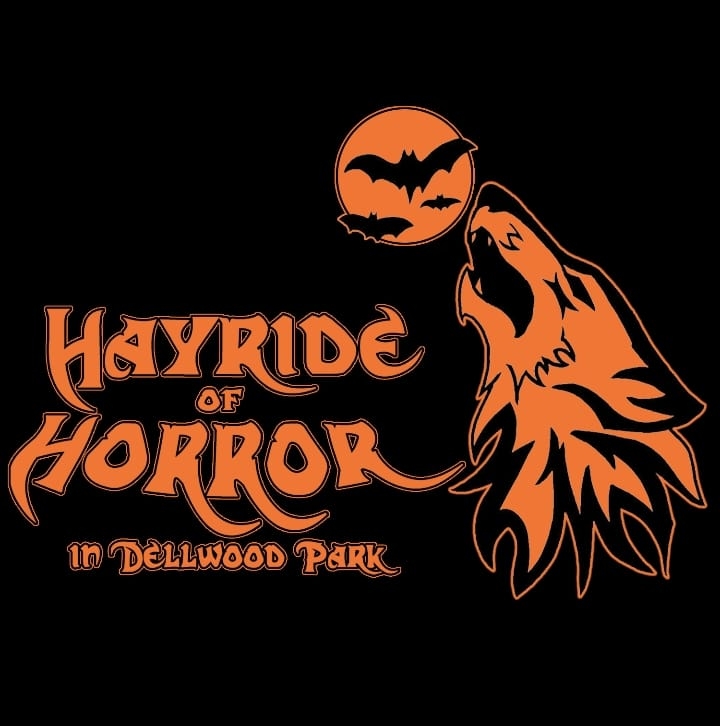 Features:

Free Parking, Restrooms/Porta Potties On-Site, Food/Concessions, Optional Games/Midway, "Old-School" (Low Tech), Family Friendly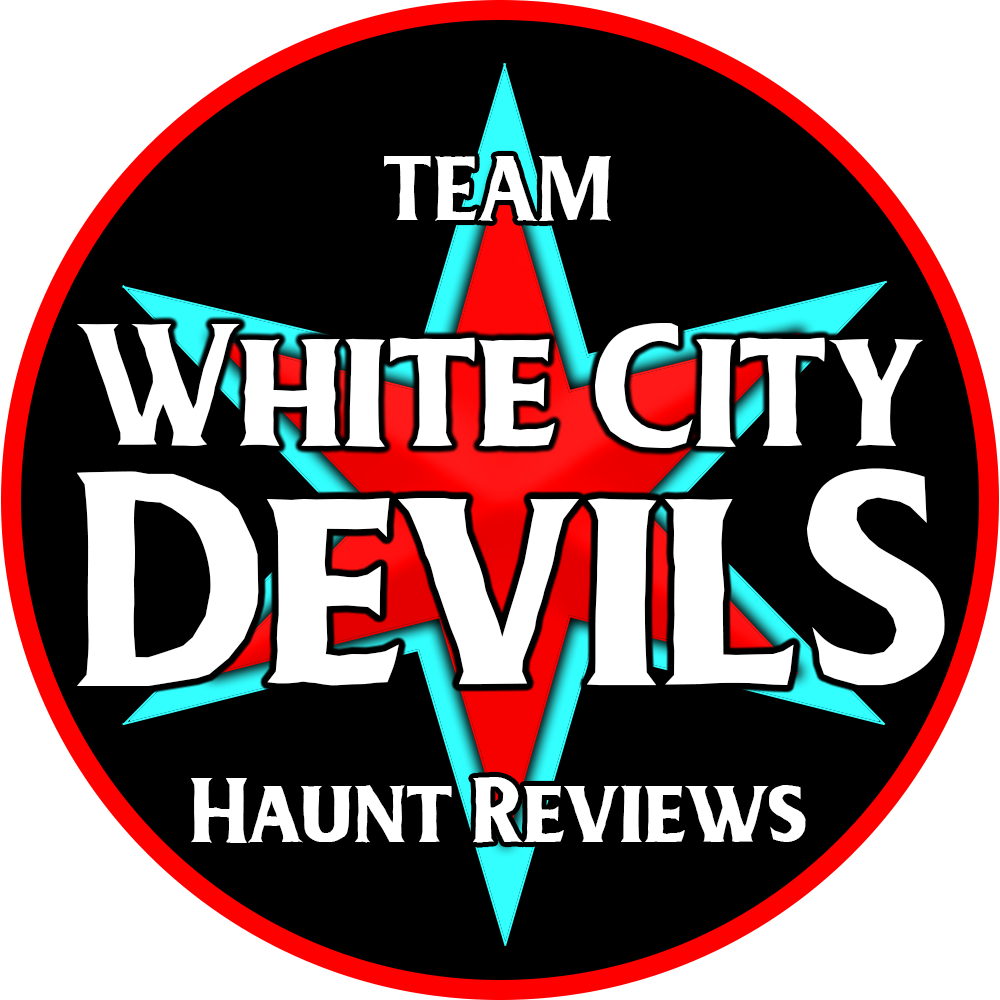 This attraction was reviewed on October 22, 2021 by Team White City Devils.
How Do We Get These Scores?

Final Score:

8.05
How Did We Get This Score?

Summary:
We found ourselves in Lockport, IL for a trip to the Hayride of Horror (HoH) and Curse of the Bayou (CotB). What's interesting about this review is that it is our first time taking a Hayride for reviewing purposes and received a bonus with a great outdoor walk-through! There were so many scenes, different creative characters, gang turf wars, zombies, queens, a maze, and plenty of more to talk about.
---
Cast: 7.8
How Did We Get This Score?

What happens to be one of the most unique particulars of both attractions has to be the age range in the actors. I was told the youngest of which was seven years old, and these younglings took their roles pretty damn seriously. Considering there are two different attractions we will proceed on certain categories with one section for each:
Hayride of Horror:
The cast for HoH was very fun and playful with their scares and acting that made for a great experience. The character we made our way to happened to be the Ringmaster. She showed us all of the sideshow performers such as the strong man, and the snake woman. From here is when the hayride officially began and there was plenty of great cast throughout to touch on.
As a whole, the cast not only surrounds the tracker as well as the wagon we are in but goes as far as to get into our wagon by any means. One of the more memorable performances happened to be a gang turf war over a bridge we were crossing under. The only way I can think to describe these hoodlums would be a cross-breed gang between the movie Grease (think T-birds and The Scorpions) and the 'Class of Nuke 'Em High' gang (The Cretins) with a hint of The Warriors. The gang members were swinging metal bats and choreographically fighting each other to gain the turf they claim their own. Eventually, the two leaders made their way to us and asked us whose side we were on? Here we find out the gangs are called the Biohazards or the Graveyards. Needless to say, I am taking a moment to declare loyalty to the Biohazards until they realize their common goal and live-in unison (might take a while). This is one of many examples that show great interactive dialogue and a believable, crazy cast throughout the Hayride.
Right between attractions, we ran into Stan who is a resident at the HoH. He approached us wearing a classic store-bought alien mask and explained how he is helping to keep them at bay for our protection. Twinkie also walked around with us for a moment. It is quite difficult to get a read off her because she only squeaks, no words, a laugh, or anything. Hell will freeze over before Twinkie talks.
Curse of the Bayou:
The CotB cast also had their fun elements that added to the show as a whole. The part of this attraction is an outdoor trail and happens to be the scarier of the two. The dialogue here was also plenty and creative to tell a story of sorts. One of the more creative characters throughout would be the gatekeeper of the maze (because of course there is a maze!). She gave us a poetic version of what I am paraphrasing, she told us how if only our hearts were pure, we would make it out alive and gain an audience with the Queen of the Bayou.
Actors again as a whole were convincing in parts and took their roles seriously. From the common living dead to the Queen herself, everyone had a role to play and did it well. Impressive stuff if you consider the age of the cast. Looking forward to these kids learning and growing.
---
Costuming: 8.14
How Did We Get This Score?

Costuming between the two attractions as a whole as well as the entire grounds was pretty great and creative, to say the least. It was impressive to see such different characters and a variety of different styles in play. One stand-out costume had to be this devil character in what almost seems to line a red and white pajama suit. I assume pajama suit because he had this bloodied teddy bear, he was walking around with plenty. Cralexsh also had a great-looking costume. He has a great half mask that has a traditional Japanese demon feel to it and works with the leather outfit. We caught some cool glimpses of it as he was doing his sliding thing. Pumpkin, and her sister, also named Pumpkin, had some bloody-looking garments that worked well as their characters were indeed quirky yet spooky. One of the two Pumpkins also carried an actual pumpkin around and would just take handfuls of the innards and shove them in her mouth. Seemed like that's all either of them wanted to eat!
Hayride of Horror:
Speaking on costumes, my crew the Biohazards, and their rivals the Graveyards also had some killer makeup and costumes. Again, they gave the impression of being an older 50s street gang but had neon makeup that worked with the black light to make everything pop.
We did happen to run into a Camp Crystal Lake scene from an alternate universe. It seems here that Jason Voorhees is the camp counselor and teaches a new generation of little Jason's how to slay. It was really fun watching a big Jason walk out with his hockey mask and then followed by a hoard of smaller Jason's (all in hockey masks of course) learning by example. Another horror icon we happened to run into was Michael Myers. Complete with a knife in hand and jumpsuit, I could see how he could freak someone out giving the news having recently been released.
There were also some zombie characters throughout that had some makeup applied to give them a thinner drier appearance as though they were rotting for some time.
Bear in mind that HoH does happen to be the more family-friendly of the two attractions, so though there is plenty of bloody clothes and such, there are a handful of gory details throughout for costuming, including Stans hanging eyeball!
Curse of the Bayou:
Costume designs for CotB felt a bit more in unison as this is the more ominous of the two attractions. A great example of costuming would have to be the Queen herself. She was dressed in an all-black gown and had some creative makeup applied as well. Sitting on top of a high throne tied the whole look together to provide a unique character. Just below her was a sort of zombie slave that the Queen had on a chain-linked leash. Both characters as a whole create an amazing dynamic not only due to the acting but the costume designs here as well. Another notable costume is the woman with the springbok horns. It is always pretty cool to add some sort of horned figure to help complete a look of demonic variation. Most of the other costumes here are designed to blend in to provide actor-driven scares. So, costumes vary throughout but most remain darker and have a sort of zombie appearance.
Overall, the costumes are super creative given this attraction is more family-friendly. We catch some great glimpses of pushing a boundary to be scary but also just tame enough to be able to adjust on the fly to cater to an audience of all ages.
---
Customer Service: 9.35
How Did We Get This Score?

HoH takes place within Dellwood Park of Lockport. There is plenty of free parking available for all. The team at HoH is active on social media and does a fun job at highlighting characters and such. They are safe for both the staff as well as the public and have plenty of staff to help answer all questions there may be.
This is an all-outdoor attraction, so they do recommend proper footwear and for guests as well as dressing accordingly. This also can become a challenge as they do close down shop weather permitting for the safety of the staff and guests.
---
Atmosphere: 7.54
How Did We Get This Score?

When walking onto the grounds of HoH, we did notice a great-sized crowd around. Music was playing loudly from a local food vendor truck that helped provide some entertainment. Just beyond the ticket booth were a few additional experiences as well. HoH offers a coffin ride! This is where one gets inside a coffin and there are speakers, sounds, smells, and hydraulics that move around. Great experience.
With all of the creative characters walking around and scaring anyone it provides some great fun before entering the attractions. We did arrive as the last group to enter for the evening, so I'm sure things were winding down a tad, but the show still seemed lively for what it's worth, proving that they all keep in character till the last visitors leave.
---
Special Effects:

7.66
How Did We Get This Score?

Both attractions had a more old-school approach with hand-built scenes and a more actor-driven approach. This did lead to some creative scenes for actors to play in to provide some unique fun.
Hayride of Horror:
During HoH, we found some very creative scenes throughout that succeeded in being fun. I know I mentioned how much of a Biohazard thug I am, but it is clear why they want to take over that bridge tunnel. There is plenty of graffiti painted all around which illuminates in black light along with a few good props. It is a creative way to add a classic haunt gimmick to the trail.
Another creative scene we found our way to happened to be the cannibal family scene. The house they built up for the scene seemed like something out of Texas chainsaw movies, like an old creaky cabin of sorts. There were signs of body parts and such lying around that helped indicate what was going on. There is another creative scene paying tribute to a circus fire that took the lives of performers. This leads directly to the performers in a sort of afterlife sense still in full gear doing what they love, clowning around.
Given all scenes are hand-built and created from scratch, the HoH is impressive to show what can be done for a hayride attraction!
Curse of the Bayou:
As CotB is the walkthrough attraction over the HoH portion, we are greeted with a bit more detail throughout that makes for a good time. One of the more unique features throughout will have to be the maze. It has several dead ends that make navigation challenging. Adding on to the challenge, we of course have actors in here that sit even above us in a sort of mocking way. Another great-looking scene would be the cabin we enter for safety (more on this in a bit) it is light enough to just make out some cool details showing signs of life from who even knows how long ago. There is a great way to exit the cabin that is unique in itself. For being an outdoor trail, they did a great job on making use of the space and were effective with some classic techniques.
---
Theme:

7.74
How Did We Get This Score?

As far as theme goes, the CotB seemed to have an edge over the HoH for being a particular theme, swamped land bayou. There was no direct story to follow but they did a good job at keeping costumes appropriate to give us a Voodoo sense of sorts. Having been an outdoor attraction, it's as close as one would get to actually visiting some swamp in New Orleans and still making it home for bed before midnight.
---
Scare Factor:

7.17
How Did We Get This Score?

Hayride of Horror:
While the idea behind the Hayride seems to want to be able to make a spooky attraction more lenient to the family appealing spectrum, there is no shortage of things to creep one out. One of the scenes we pass through happens to be a cemetery, it gives a good representation of what it is like to visit a cemetery at night through a thick fog and that idea alone can be frightening to most. Combining that example with zombies surrounding the wagon and reaching out to grab at you proves effective to some. It can get rather scary not knowing which way an actor will climb up towards you while on the wagon, and they seem to have no problem cornering people off to help create a scary reaction.
Curse of the Bayou:
As mentioned before, CotB is the walk-through portion of the haunt and is more intense than HoH. I believe this gives the visitor a second option that is a bit scarier than the first for those who are up for a challenge. For CotB we get more of the classic scares such as banging on the other side of a board for a startle as well as some creative dialogue to add to the scare.
We touched upon the Queen of the Bayou earlier but here is a good time to bring her up again. As stated before, she has a zombie on a leash played by another actor. We find out from the Queen that our hearts are not pure enough for her so we are cast out to sort of fend for ourselves. To show us that she is not playing, she drops the chain allowing the zombie to be free from restraint. It is a very cool scene and can provide a sense of fear when fully immersed and hanging on to every word the Queen is saying. The only place to seek shelter is the formerly mentioned cabin, and some surprises are waiting in here as well.
Overall, HoH and CotB do a great job of providing some good scares, however, I feel this attraction is meant to be less frightening than others, and that is perfectly fine! It does not take away from having a good time one bit because it was plenty entertaining. Each scene provides a different element to the show but the common goal here is reached throughout, and that is to have fun.
---
Entertainment & Value:

8.58
How Did We Get This Score?

We had clocked our walk-through time for both attractions just over the 30-minute mark. Specifically, the HoH was 17-minutes long and the CotB was a 13-minute walk-through. General admission for one of the two attractions is $15 and there is a combo price for both attractions that is $25. Based on the combo price and the 30-minute walk-through, our Minute Per Dollar value is 1.2 which is pretty high this season.
Considering the amount of entertainment provided here to be insane and all of the great cast the show has to offer, I would splurge for the combo pass any day to not miss out on any fun. HoH is simply a good time. I feel a bit ashamed this has fallen off our radar for some time now but we are excited to see the development of the younger generation blooming into a cool cast of haunters. Such a great location for these young Halloween enthusiasts to get some scare on!
---
How Did We Get These Scores

Promo Images:
Click to Enlarge
---
Have you visited this attraction?