Hellscream Haunted House – Full Review
Hellscream Haunted House is a Haunted Attraction located in Colorado Springs, CO.
3021 N Hancock Avenue, Colorado Springs, CO 80907View All Details

Features:

Free Parking, Restrooms/Porta Potties On-Site, Gift Shop/Souvenirs, Original Characters, Uncovered Outdoor Waiting Line, All-Indoor Attraction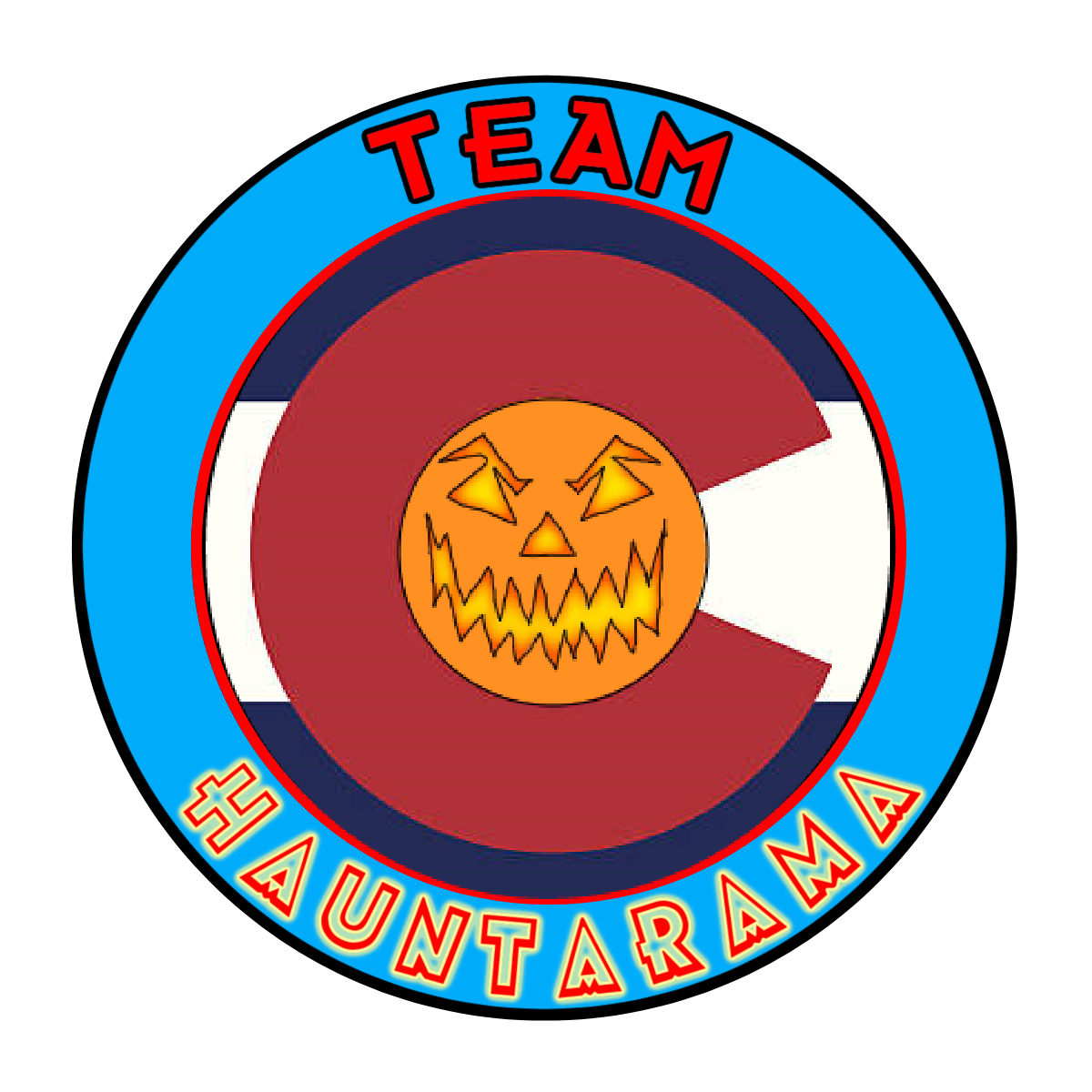 This attraction was reviewed on October 4, 2019 by Team Hauntarama.
How Do We Get These Scores?

Final Score:

8.61
How Did We Get This Score?

Summary:
Located in the heart of Colorado Springs, Hellscream is, without a doubt, one of Colorado's top haunts, rivaled most closely by its sister attraction just down the road, Haunted Mines. Although this review is solely about Hellscream (but don't forget to click over to our review of Haunted Mines after this), we would be failing hauntgoers if we didn't strongly suggest visiting both attractions.
In any case, Hellscream is premised upon the twisted tale of Dr. Von Helton, a Victorian era doctor turned mad scientist, and his collection of creations that still lurk within his mansion. And the Hellscream team has been working for months to bring that story to fruition while keeping the haunt fresh, boasting new changes to around 40% of the experience.
---
Cast: 8.76
How Did We Get This Score?

There was never a dull moment at Hellscream, from the ticket counter through the end of the haunt. Creepers taunt and jeer at customers in line, while the Team Wildlyfe fire dancers spun flames opposite a movie screen showing a seasonal classic. Even Dr. Von Helton himself, accompanied by his quick wit, strolled about, welcoming new guests.
The cast inside the haunt took that same interactivity and supercharged it! From the moment the front door swung shut behind us, we were inundated with [SOMETHING]. As we worked our way through, treated to a slew of aggressive ghosts, writhing wretches and other undead inhabitants trapped in Von Helton manor, the off season changes became obvious, but it was the cast that brought those set pieces to life. Each different area was fully stocked with unique characters, complete with dialogue to match their various surroundings. Although there was the occasional spot where an actor merely screamed or screeched as we passed, most seemed well prepared to progress further than a simple jump scare. One roaming scene, in particular, was a tremendous addition, as we were witness to a familiar character tracking down a cowering, hospital gowned patient in real time right before our eyes.
---
Costuming: 8.79
How Did We Get This Score?

The costumes at Hellscream are nothing short of wonderful, generally showing some of the highest quality we've encountered at professional haunts. Those actors whose costumes weren't necessarily believable in their appearance (the very hungry victim in the basement, for instance) seemed to embrace the fun. Likewise, the makeup and masks were superb! Although there was the occasional misfitting mask or overly-simple airbrushed face, they were rare. The combination of quality costumes, magnificent makeup and masks, and awesome actors created a tremendous experience!
---
Customer Service: 8.41
How Did We Get This Score?

As with the cast, the customer service personnel at Hellscream leaves nothing to be desired. We were greeted with friendly smiles, warm welcomes and fast answers to any questions we had. Given Hellscream's social media, regular media and general internet presence, there were no problems gathering any necessary information. The only real oddity is the parking situation, where there seems to be an unspoken understanding that hauntgoers park in the dark lot of a neighboring strip mall. The darkness and unlevel surface of that lot could cause some issues, particularly for over-enthusiastic haunt fans. With respect to the haunt itself, though, possible tripping hazards were adequately marked for the most part that even the most terrified guests would be safe.
---
Atmosphere: 9
How Did We Get This Score?

The atmosphere at Hellscream begins before you ever step foot on the property. Two giant spotlights emanate from the top of the building, beckoning visitors like the Batsignal. Although the view from Fillmore Street is a bit tame, the flickering strobes set the stage for what is to come. As guests approach the ticket booth, the full scene, complete with spinning fire and creeping creatures, comes into view, entreating folks to a preview of what awaits inside Dr. Von Helton's house of horrors.
---
Special Effects:

8.3
How Did We Get This Score?

Hellscream definitely boasts some great special effects, but it is not what we would consider a high-tech haunt. Most of the special effects played supporting roles to the cast, which allowed the cast to truly shine. Ambient audio floated through the path, including warning bangs and clangs from further ahead, pairing perfectly with the strobes and spotlights highlighting the horrors below beautifully. The pathway winding through the haunt is it's own masterpiece, allowing the creative cast to bring forth scares from its many shadowy crossings. The environmental effects that existed were very well done, with one exception. A particular room on the top floor of the Manor, as mentioned in our 2018 review as well, fell flat. While it could conceivably fit within the haunted manor theme, it seemed to bear little resemblance to the areas before it and after it. It was also quite unadorned, leaving little to the imagination and laying bare some home haunter's tricks. Suffice it to say, we were not fans of that room no matter how hard we tried to noodle it into something more fitting.
---
Theme:

8.95
How Did We Get This Score?

Dr. Von Helton's story is set out on the Hellscream website in a clear yet entertaining manner, but it fully sets in when visitors are met with the 'real' Dr. Von Helton just inside the gates. As the actor paces the queue line, guests are treated to his dark humor, a bit of his history and an introduction to some of his more heinous experiments. Although one of the big changes made at Hellscream renders part of the back story inapplicable, speaking with Vince Stites of Hellscream Entertainment, it is clear that the haunt is working to truly embrace the Victorian mad scientist's menagerie theme, and it does so quite well. As interesting as Dr. Von Helton's story is, however, the building itself apparently has a long and storied history involving medical mishaps, which heightened the authenticity of Dr. Von Helton's sordid estate.
---
Scare Factor:

8.16
How Did We Get This Score?

Even to seasoned haunt fans like us, Hellscream is frighteningly fun! Between the wending paths for the haunters to pop up in new and unexpected spots, and the changes made during warmer weather, the haunt layout was familiar enough to lull us into believing we knew where actors would emerge only to be proven wrong. One room in particular, which was fairly unremarkable in and of itself, gave the impression that we were entering a scene from a scary movie, triggering an instinct to get out as soon as possible, which is a rare thing for us. While there were a few times when the scare was given away by the visible slits or holes in the walls, they didn't detract from the experience overall. Likewise, the cast's preference for going after the screamer in our group, while perfectly sensical, did leave a few scares unrealized for the rest of the group.
Once again, the finale at Hellscream was a gem! Four actors combined to give one of the best performances at the haunted attraction. Beginning with the raucous hangman, and continuing through the cavernous entrails of the Von Helton manor with a monsterous miner and killer clown working in tandem to give fleeing guests one final buzz, the finale added just enough of a twist to give a somewhat cliche conclusion a second life!
---
Entertainment & Value:

8.79
How Did We Get This Score?

Despite being one of the premiere haunts in the nation, Hellscream keeps its rates very reasonable, with a general admission price of $22.00. The real savings, though are in the combo pass for just $36.00, which grants access to both Hellscream and its sister attraction just down the road, Haunted Mines! For those low prices, haunt fans get an evening's worth of entertainment, complete with a pizza coupon to boot. One would be hard pressed to find a better time this haunt season, especially for such a great price. Make sure to make time to visit Colorado's fan selected reigning top haunt for the second year running, Hellscream!
---
How Did We Get These Scores

Promo Images:
Click to Enlarge
---
Guest ReviewsGuest Average: 5.5 out of 10
Brad – 10/10 – October 12, 2018I love this haunted house. It's by far the best one i have ever been to! I must say that I'm not a …show more easy person to scare. But I have to give props to some of the actors. By what I could tell by there rooms shout out to the clowns down stairs, they really started to creep me out with there childish sounds. Also to who ever is the doctor upstairs that had a patient after the fan room that double scare was on point. Doc hands down to you. I'm so going to tell the guys about this place.
Randi – 1/10 – October 22, 2022It was a 2 1/2 hour wait & once we were inside they kept telling us to go faster; trying to get …show more everyone through. It was not organized well & will not go back.