Hexed Haunted Attraction – Full Review
Hexed Haunted Attraction is a Haunted Attraction located in Elliston, VA.
2059 Burkette Road, Elliston, VA 24087View All Details

Features:

Paid Parking, Restrooms/Porta Potties On-Site, "Hi-Tech" Attraction, "Extreme" Attraction, Original Characters, Uncovered Outdoor Waiting Line, Indoor/Outdoor Attraction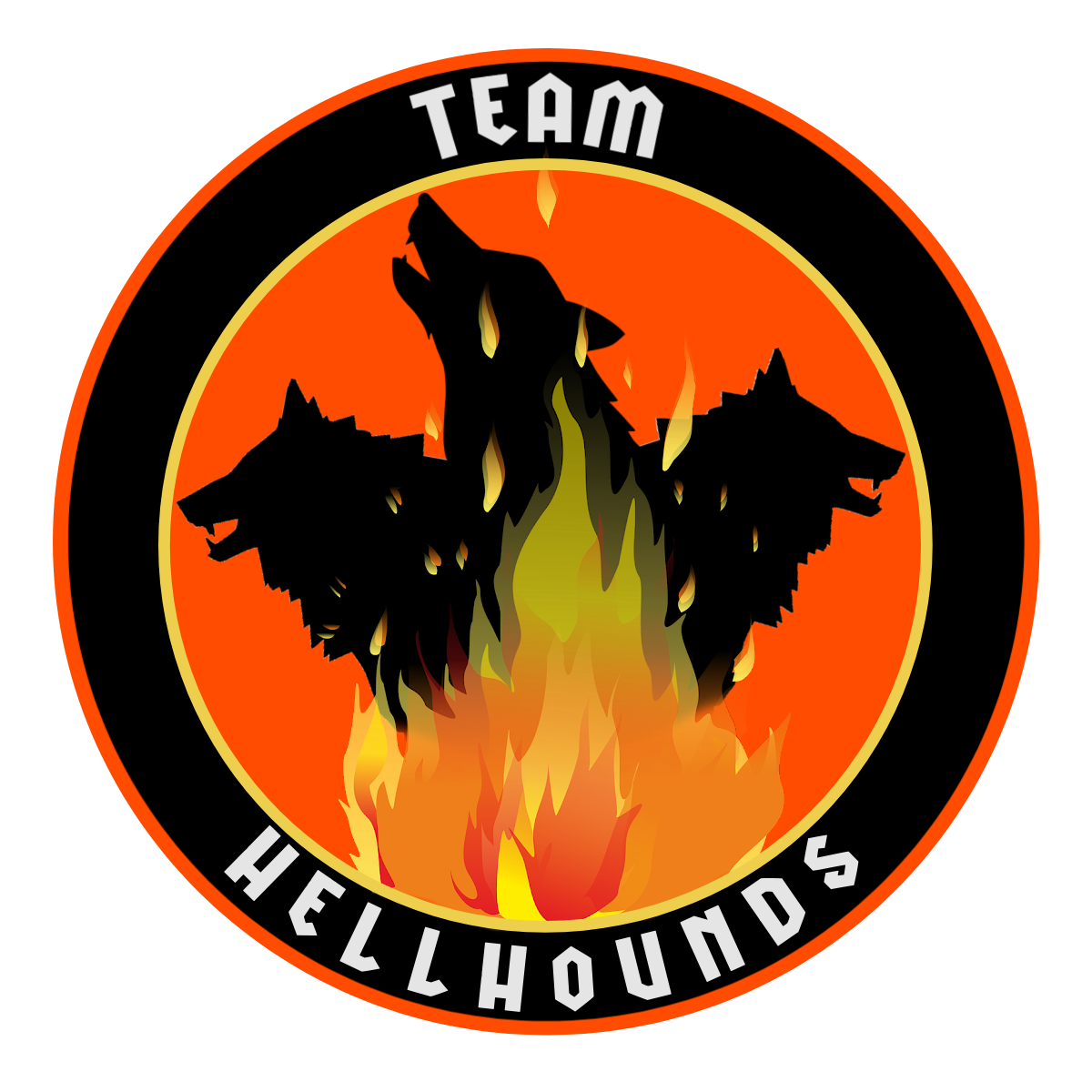 This attraction was reviewed on October 18, 2019 by Team Hellhounds.
How Do We Get These Scores?

Final Score:

8.53
How Did We Get This Score?

Summary:
Hexed Haunted Attraction is a haunt that I have wanted to visit for years upon years. It's close enough to where I live to make a day trip out of it, but for some reason, through the years, I never have… until, this year! If I'm being perfectly honest, I am glad I did. From pulling into the parking lot to riding on the school bus, to going through the haunt, my heart was pumping! It was like someone had shot an epi-pen into my veins and adrenaline was coursing through my entire body. I was so pumped to be there! The shaking, however, was probably from freezing my tail off. Or should I say burning off? I was way too close to that fire!
Well, what are we waiting for? Let's dig down to the juicy details of this review!
---
Cast: 9.28
How Did We Get This Score?

This is probably the category that was the most shocking to my entire team. Not only were their way more actors than we could have imagined, but their enthusiasm and energy were from another world. I think they may have been possessed by the witches of the past who once lived on the land. We were absolutely thrilled to see so much energy in a place. Everyone took their role seriously and some of the laughs were absolutely maniacal. The twin joker clowns, boy (excuse me, girls) were they good. They also love to play, but I must warn you, they do not play well together. I am wondering if that may have been jealousy? Some blood was shed before all the fun was done and over, may I suggest some therapy? I think your relationship might be able to benefit from some!
One of our biggest shout outs must be for the school bus driver. Although he might not be dressed in costume and seem like he is part of the show, I assure you, he is! He is the first person you will 'deal' with on your way to the haunt. Yes, I said on your way. You won't even have a chance to pay for your ticket before the fun starts. I mean, he is the reason quite a few people have not gone to the haunt. Seriously, they demanded he take them back to their cars. Sadly, they didn't even make it off the bus to pay for their tickets and already were tapping out.
We had a blast with him! He doesn't mind slurring out some rude comments and making somewhat inappropriate comments. All in good fun, right? This guy is unquestionably brilliant! I mean, who else can get a crowded school bus full of who knows what type of people to sing the hit song 'Take Me Home, Country Roads?' You could hear them across the mountain! It was ridiculous! I wish I could have been on the bus. I sing this song every week when I am on the road driving for hours trying to make it back home.
Now, at the beginning of the season, they tried doing away with the school bus. They did not want the haunt and this part of the experience to become monotonous. That did not last long at all. After opening weekend, an outcry began for the return of the bus! This is one part you do not want to miss! Not to mention, it was pretty scary. I know the driver has been doing this for quite a while, but phew! Hold your hat and your girlfriend! You're in the for the school bus ride of your life.
There is one other actress who deserves a shout out. I am not quite sure what she was supposed to be, so we will say a human-like, devilish creature with a pitchfork? She just so happened to be thrilled to greet us as we entered one of the buildings. So thrilled, she yelled in an excitingly enthusiastic voice that we were not welcome. Of course, we all thought she was just joking and being sarcastic. Who else would welcome their guests that way? Not us from down here in the south. Well, I think she may be from the deep, DEEP south if you know what I mean. She was quite the chatty creature! So nice, she even talked about my ancestors – more like questioned their existence and worth.
We just so happened to get into a heated debate over this. I'm Irish, or at least have some in my blood. I am a redhead after all. So, when she asked what my ancestors had ever done for her and her people, I gladly explained that we gave them potatoes. This may have been a little stereotypical but gave everyone a good laugh. Apparently, potatoes do not agree with her tummy as she seemed to get highly agitated, asking how I thought that could have possibly helped their tortured souls. I responded with, 'At least you all didn't have to starve.' One of the gentlemen in the back of our group yells 'potatoes rock!'
And then the scream, Oh' my' goodness. I am sure that not only came from the very depths of her (lost) soul, but that of everyone in Hell. My ears are still ringing. I guess she does hate potatoes. Of course, I and everyone in my group had to be punished for my disobedience. She screamed 'CRAWL' into my face and lifted one of her legs. Yes, we were forced to get down on our hands and knees on the dirt floor and crawl in between her legs! It was like we had skipped all four bases and went straight for a home run. I feel like I need to buy her dinner now. Do I?
Overall, all the actors/actresses were phenomenal. There were so many we could not keep count. Many of the creatures here are high school and college kids. Doing this is like a vacation for them and some of them see it as a reprieve from the stressful day to day life. They can come here and be something/someone entirely different. Be who they want to be without any judgment, and no one will ever know. This brings so much joy and passion to their performance and it shows! This haunt also has ghouls and goblins with intellectual handicaps and those with disabilities. They cater to everyone! To be honest, here, you could never tell anyone had any difficulties at all. They all put their heart and souls into their performance and forget about what may be wrong. I was amazed when I was told about this information and so glad to be able to support everyone here!
---
Costuming: 9.08
How Did We Get This Score?

Costuming, this goes hand in hand with the cast. The cast would not be who they are without appropriate and complete costumes and they deliver! They all looked eerily believable. You will see anything from devils and demons to post-apocalyptic army gas mask-wearing individuals, junkyard cannibals, clowns, and much, much more! There is someone here to scare the daylights out of everyone! Facial makeup matched the clothing and theme of each character and scene without flaw.
---
Customer Service: 8.4
How Did We Get This Score?

Another well-done category. Customer service is a top priority here. I don't think you will see a sad face at all. Please do not include the monsters in this section. All employees/volunteers are extremely helpful and delighted to answer any question you all may have. Have fun and joke around with them! They will joke back.
As far as directions go and getting there' a GPS will take you most of the way. However, it will more than likely have your turn early and try to take you to the owner's house. You might get more than what you bargained for if you do. Just kidding, the owners are amazing and super nice! Be sure to pay attention and follow all signs. Most of the time they have an attendant at the turn letting visitors know to continue down the road. If you pay attention, you will be fine. Also, beware, this year is a $5 parking fee. This is not charged by the haunt, but by a neighbor who owns the land where you will be parking.
Safety could be of concern. Pay attention to where you are walking. You will encounter a variety of walking surfaces and elevations. Many times, there are height differences when stepping in and out of buildings that will catch you off guard. I know it got me a few times and my teammates.
Finding information about the haunt is easily accessible, especially if you use Facebook. Look out for their YouTube videos. They are very interesting and will give you a sense of anxiousness before you visit.
---
Atmosphere: 8.92
How Did We Get This Score?

Trust me on this one, once you step outside of your car and walk to the 'meating' (I meant to spell it this way for a reason) point, it won't take you long to realize you're at a haunted attraction. You may even believe you are at the wrong place and have stumbled onto some deranged farmer's land. Go ahead and get on the bus, you won't regret it, or maybe you will.
After the long, grueling, bumping, near heart attack giving bus ride, you will arrive at the ticket booth. Perhaps greeted by some loud unsuspecting visitors. Once you get your ticket, you will then get into line to wait for someone to lead you on the dark path to the entrance of the haunt. While waiting, there is a sideshow to watch to keep you entertained. Different people and acts perform to keep you from getting bored.
---
Special Effects:

8.09
How Did We Get This Score?

While not necessarily a high-tech haunt, it is not an old-school haunt either. This one falls somewhere in the middle of the two. There was a lot more animatronics used in this haunt than we have seen in any of the other haunts this year. It is a welcome addition and breaks up the repetitive jump scares most attractions have. It in some ways, they cause people to lower their guards. In the actor's eyes, this is a fantastic thing and will take full advantage of it.
Different senses will be activated as you walk through and you will feel many different things and emotions. A lot of the sounds you will hear will be coming in the form of screams from those unlucky victims in front of and behind you. Do not, I repeat, do not look back! Always keep your eyes pointed in front of you and keep walking/running!
---
Theme:

N/A
How Did We Get This Score?

No theme is needed when you are going to encounter the amount of pure evil this place has to offer you! Clowns, demons, chainsaws, etc. Your fears are their desires and they will eat you' oops' will eat your fears alive.
---
Scare Factor:

7.15
How Did We Get This Score?

This is where my review is going to take an interesting turn. You see, our experience had the potential to be exponentially better. When we arrived at the haunt, so did what seemed liked busloads of college students. Unfortunately, they made it down to the entrance before we did. The issue with this is they like to all be together but no haunt anywhere can send 80-90 people inside together. So, what do you think they do? They get inside and find a room or corner, then stand there and wait for the others in their group. Well, this happened to us and practically ruined every scare in the haunt. Now, by judging their reactions and seeing what was happening, I can tell it was terrifying for them. And I know it would have been for us as well. I most definitely want to go back next season and get to see the entire performance as it was meant to be.
---
Entertainment & Value:

8.9
How Did We Get This Score?

The value with this haunted attraction is up there with a lot of the rest. With tickets priced at $20 and our total time of 37 minutes to get through, we got about 1.85 minutes per dollar of pure horror.
The sideshows are a lot of fun to watch and a great way to keep entertained. The bus ride was fantastic, and we didn't even have to pay for that! WOOOHOOO free stuff! Am I right? While I think the haunt has room for future expansion, as of right now, they are doing a great job of utilizing their available space. Go and visit and have some fun!
---
How Did We Get These Scores

---
Guest ReviewsGuest Average: 10 out of 10
Scott – 10/10 – October 8, 2022Absolutely amazed at this whole attraction! Well worth the trip down! You're transported to the …show more haunted house on a bus that is bitchin!!! Corn maze was kick ass and I really enjoyed the clowns!
Allison – 10/10 – October 12, 2019Very good scare! I've been going here for 5 years now and it's never been one to disappoint. Good …show more actors, awesome makeup, and overall very good haunted attraction.