Review of Horror Hike Haunted Attraction
Review of Horror Hike Haunted Attraction
Review of Horror Hike Haunted Attraction
Horror Hike – Full Review
Horror Hike is a Haunted Attraction located in Lawrenceburg, IN.
1415 East Eads Parkway, Lawrenceburg, IN 47025View All Details

Features:
Free Parking, Restrooms/Porta Potties On-Site, Food/Concessions, Special Events, "Old-School" (Low Tech), You may be touched, Original Characters, Uncovered Outdoor Waiting Line, All-Outdoor Attraction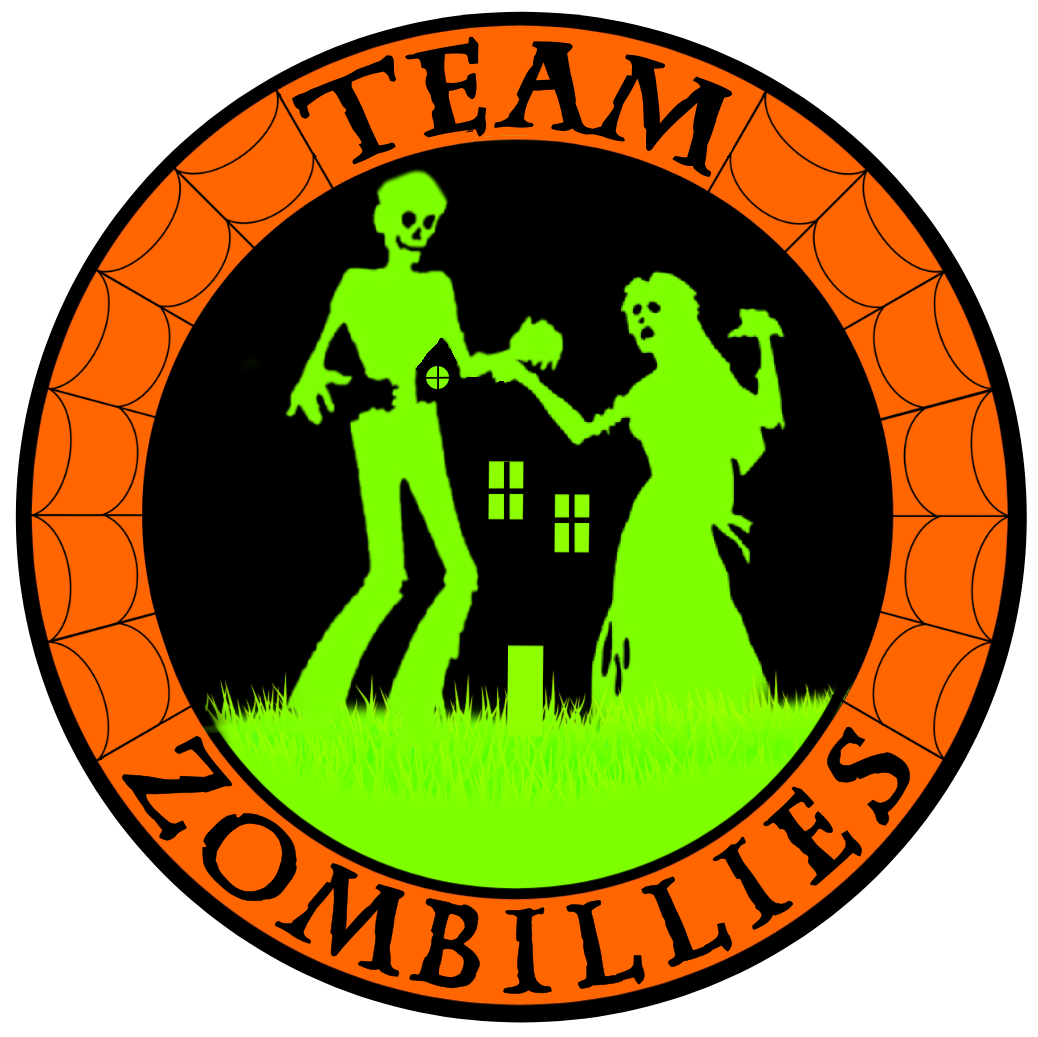 This attraction was reviewed on September 21, 2019 by Team Zombillies.
How Do We Get These Scores?

Final Score:

7.49
How Did We Get This Score?

Summary:
2019 is Horror Hike's 9th season in operation. This outdoor, grass-roots haunted trail is located just off the interstate in Lawrenceburg, Indiana, just a short drive from nearby Cincinnati. As an actor- and theme-driven attraction with an interesting way of eliminating the wait in a long line, this haunt continues to be one of our personal favorites, even though it isn't a chart-topper.
This year, the escape room bus from last season has been repurposed for transporting guests to the back of the property, where you'll be dropped off and left to fend for yourselves – with 'help' from the Camp Angst campers and counselors, of course – as you attempt to make your way back. Watch out for Smithe, the camp's groundskeeper and, when the time comes, don't choose the wrong path!
Included with your General Admission ticket to the trail is the Maze of Mayhem, which is a wire-fence maze with actors sprinkled in. While this isn't the main attraction, it can be purchased separately from the Hike (so we've factored it into our scores) and usually serves as a good time killer while waiting for your group's turn to ride back to the trailhead.
The Scenario at Horror Hike:
The mess hall has exploded and you're looking for your camp counselor so she can get you squared away in your bunks. Doesn't sound bad, right? Well, we were later informed that there had been a couple of disappearances.
Beware the 'bush people,' navigate the various (new this year) buildings, dodge archery arrows, bullets and flying barrels and, most importantly, try to make it out alive…
---
Cast: 8
How Did We Get This Score?

The Maze typically includes about 2 to 4 actors on any given night. Depending on which path you choose, you may or may not encounter all of them. If you do, you'll likely get some brief interaction and a slightly more difficult time making any progress. They'll likely try to mislead you down some dead ends, stop you in your tracks with intentful stares, or mock you as you meander through the maze.
As for the trail, we hit this haunt on their opening night and were informed that a few of their 'key' actors were missing on this particular night. But, considering what we've seen from here in the past, that didn't seem to phase the acting crew much at all. While the rest of the cast seemed to make up for this pretty well, there were still a few 'dead spots' along the way where nothing really happened for a few moments. However, the pacing of the scares seemed to be spread pretty evenly along the way.
Horror Hike begins with an encounter with Counselor Cherry (a veteran of this attraction). After bidding the bus farewell, and depending on when you boarded the bus, this could be one of the shortest or longest interactions of the night. We were last, so we ended up spending about 7 minutes with her. She helped us understand the difference between poison ivy, oak, and sumac, and also showed us how to find our bunk area from the camp map. Our whole bus-load was testing her bantering skills, and she was able to go back and forth with us the entire time with ease. We even sang 'Happy Birthday' to a lady on the bus with us who was celebrating her Birthday with Horror Hike.
The 'nurse' and her victim (who we believe was the *real nurse that had been taken captive), as well as the duo in the chapel, were also very believable. It was clear they'd practiced their skits and crafted some creative scares' one of which required us to trigger something first.
Speaking of triggers, look out if you come across some guy wandering around the woods with a shotgun! He made it quite clear that we weren't supposed to be on this land…
---
Costuming: 7.39
How Did We Get This Score?

The costumes at Horror Hike aren't the most elaborate you'll ever see, but they get the job done without coming across as an afterthought or overly cheap. While the Maze monsters *were sporting some un-distressed street clothes along with other tattered attire, those we found on the trail did pull off the required looks for a blown-up 60's campground with decent success.
Bloody clothes and makeup, several mask varieties, wound prosthetics, and even colored contacts were used to create the characters that we clashed with. Killer Bunny (our bus driver this year) definitely stands out from the rest of the fiends you'll find here, but he has also come to be one of the most iconic and sought-out creatures at this attraction. The gas-masked guy in one of the fog areas was also memorable this year. Even though he was pretty talkative when we came through, it was tough to hear what he was saying, due to his mask.
---
Customer Service: 8.55
How Did We Get This Score?

The most notable change to Horror Hike's Customer Service this year was their addition of online ticketing' a welcomed addition for those looking to secure access before arrival!
The parking lot is located across from Trav's Fireworks and Halloween store and clearly marked with a custom-painted 'Horror Hike' semi-trailer and sign by the road. The gravel lot is triangle-shaped, not very large, and usually absent of any kind of parking assistants, so it's best to arrive early for the best odds of finding an easy parking spot. Portable restrooms can be found in the parking lot and near the queue area.
The welcome cabin had friendly staff members that quickly took care of our ticketing and concessions needs, and a small TV display was clearly visible from the seating area around the bonfire. This TV shows which group number is up for boarding the bus that takes you to the trailhead. Horror Hike has been using this ticketing / queue system for many years now. We can tell you, not having to stand around and wait in line is always a welcomed feature!
The trail itself can seem pretty sketchy at times (of course, that just adds to the experience, right?). Some portions are pretty narrow, so it's not uncommon to brush up against some foliage along the way. Also, there are quite a few small tree roots poking up from the ground where brush was cleared before the season began, so be sure to wear closed-toe shoes and be mindful of your footing at all times. Caution tape is used to help keep you headed in the right direction in some spots. Overall, aside from the small tree roots, we didn't find anything particularly 'unsafe.' However, some of the props and effects used here will make you think otherwise sometimes!
---
Atmosphere: 7.85
How Did We Get This Score?

With '60s music playing, staff members sporting Camp Angst shirts roaming about, the large bonfire, a camp bus, and multiple signs all alluding to being at 'summer camp,' it was pretty obvious we had arrived just outside Camp Angst Flickering lights above their vintage 'Camp Angst' sign and a light above the concession window that only came on when someone approached only added to the creepiness! With Bullshit the Clown scampering about, waving his chainsaw around and teaming up with a hillbilly to keep customers 'entertained,' the frighteningly-fun feel of the place was quite evident.
The uneasiness started to set in when we got ready to board the bus; the windows were blacked out and Evil Bunny was behind the wheel! Too late to turn back now…
---
Special Effects:

6.64
How Did We Get This Score?

If you're looking for large animatronics, you won't find those here. Instead, you will find a variety of old-school effects and most of which have been built in-house or customized by the haunt. We feel like this is a good fit for the trail as having larger, more high-tech effects may take away from the realism of this particular theme.
On this particular night, several of their effects weren't in use because of a local 'burn ban' regulation. However, if they're anything like we've seen in the past, then they should prove to be pretty effective if they get the chance to use them later in the season.
Other than the real crickets in the forest and the actual sounds created by the actors, it was rather quiet in these woods during our visit. We did hear some orchestra music in the cafeteria, area along with some folk / country music in another.
We hope you're not afraid of heights; you'll have to walk across multiple, man-made bridges here! As we made our way across one, the area below us was filled with fog (a nice touch)! They also brought back their interesting entrapment device that allowed an actor to jump on things above us, and he could sneak in with us, but we couldn't get out! That is… until they wanted us to, of course! New this season was a pretty large (for this haunt) chapel, complete with stained glass and flickering candles! We also walked through a few other new scene structures, including a bunkhouse and an updated bathhouse, as well as a remodeled nurse's station and cafeteria.
Another returning effect this season was their green laser swamp that's outside. Most of these we've seen are indoors, but with this one being outside and open with actual trees inside it, it definitely feels more natural (as long as the wind doesn't blow too hard). The Hike's unique 'barrel surprise' never gets old either and, according to the owners, they plan on re-vamping it this year. From the way they described their idea, it should definitely make you think twice before walking through that section of trail!
Of course, we can't forget to mention the Maze of Mayhem's design! This is essentially a maze made from welded-wire fencing panels and nearby effects that make it more difficult to decipher the path ahead of you. We believe the path was changed for this season, and management informed us that they typically change things up every 2 years.
---
Theme:

8.43
How Did We Get This Score?

Horror Hike seemed to do a much better job of embracing and displaying their theme this year. The full background story can be found on their site and, while we do recommend reading it before visiting, here's a short snippet of what was going on this season:
'Camp Angst was scheduled to open in the summer of 1962. But in the fall of 1961, many camp counselors met at the camp to discuss its future as a summer destination for many youth in the tri-state. That evening, shortly after they all gathered for a fireside meeting, there was a large explosion. They later found out that a natural gas tank supplying the mess hall had a faulty valve that was leaking. There weren't many survivors of the explosion; only the Groundskeeper Smythe, the Mayor, another fellow, and 4 of the camp counselors. It was said that many of the camp's buildings were damaged beyond repair. The camp was turned over ty Smythe in 1963. In 64, the camp reopened and Smythe said rebuilding the camp was his only way of memorializing the dead, including his own children who were playing near the mess hall during the explosion. In 1969, the camp made headlines again after a series of disappearances. In 1978, investigators found a lead to the missing investigations tracing them back to Smythe himself! Smythe was never apprehended but authorities were seen moving his tools and equipment out of one of the camp's buildings. About ' of the missing were found on the property but not all of them.'
As mentioned above, multiple signs and 'Camp Angst' clothing alluded to the fact we had arrived at this deranged destination. While riding the haunt's bus, one of the camp's staff informed us that the mess hall had exploded! Upon arrival, we were quickly greeted by Counselor Cherry. She stood before a camp map that displayed a variety of areas and landmarks, including the exploded mess hall that was referred to on the bus. Cherry also explained to us how Smythe was behind the mess hall explosion.
As we made our way through, portions of the trail rolled with this theme seamlessly and there were even parts of a vehicle strung about within the trees!
---
Scare Factor:

7
How Did We Get This Score?

Horror Hike is more of an old-school haunted trail where most of the scares are provided by the cast members themselves. That's not to say that other things won't attempt to scare you… because they will! And, if you're like us, you might just jump at your own shadow when you see it in the trees in front of you…
While aboard the bus, we quickly noticed that the windows were completely blacked out – making it nearly impossible to see where we were being taken. All we knew was that we were on that bus for a little bit and then dropped off into the dark woods. Beforehand, we were technically able to see the bus driving off into the distance, but it was dark enough that we couldn't make out what else was out there. This alone is likely enough to freak some people out.
Again, we'll disclaim that this review trip was on the haunt's opening night for the 2019 season. Some of their timing may not have been nailed down exactly; but, for the most part, the scares remained fairly unpredictable. One of the most effective scares this group received was by the bushes that miraculously come to life at any moment. At one point, one was right next to us completely unbeknownst to us.
Aside from the creatures Mother Nature was sicing on us, Horror Hike preyed on multiple common fears including heights, claustrophobia, and entrapment. They also threw threatening dialogue at us and we witnessed an act of victimization that left us high stepping it to the next scene. All of these are aside from the 'walking through the dark woods' part of a traditional haunted trail like this, of course!
We also can't forget about the weapons' These guys don't mess around out here! They shot a gun to threaten us, they were shooting what appeared to be arrows (okay, maybe not really, but you'll see what we mean), and there were multiple chainsaw slingers in two different spots! Can you pick off the first one before he gets you? Good luck!
---
Entertainment & Value:

7.13
How Did We Get This Score?

General admission combo tickets for the trail and Maze of Mayhem have been increased this year to $18.00. For those busy nights, they do offer the Killer Bunny's Horror Hopper fast pass so you can hop on over for a shorter wait for $28.00 per person.
Our venture through Camp Angst lasted about 23 minutes, including the bus ride and our extended chat with Counselor Cherry. The tour duration of the maze will vary based on your maze escaping skills, but somehow we managed to escape in only 4 minutes. (By the way, the Maze is only $5.00 if you want to purchase this separately). However, you could easily be in there longer, and you might find your way out way faster than we did. When only considering the trail, Horror Hike's MPD (minutes of entertainment received per dollar spent) is at 1.28 which is above the average of 1 that we've seen most often!
Horror Hike also offers 'Horror for Heroes' discounts. Anyone that's active military, law enforcement, a firefighter, or first responder can get in for only $5.00!
When it comes to any additional entertainment that you'll get with the ticket price, aside from the haunt and maze, Horror Hike's unique ticketing experience makes it where there's no standing in line, so you can roam about, grab something to eat or drink at their concessions booth, or sit around their large fire pit. We were entertained by Bullshit the Clown and his clubbing and chainsaw chases while we waited, and we also saw a hillbilly character interacting with a few guests to help pass the time.
If an actor-driven, old-school stroll out in the dark woods of an old campground with evil inhabitants lurking about sounds like a blast to you, then make sure Horror Hike is on your list of 'go-to' haunts this year, where 'you will never leave Camp Angst!'
---
How Did We Get These Scores