Horror Hike – Full Review
Horror Hike is a Haunted Attraction located in Lawrenceburg, IN.
1415 East Eads Parkway, Lawrenceburg, IN 47025View All Details

Features:

Free Parking, Restrooms/Porta Potties On-Site, Food/Concessions, Special Events, "Old-School" (Low Tech), You may be touched, Original Characters, Uncovered Outdoor Waiting Line, All-Outdoor Attraction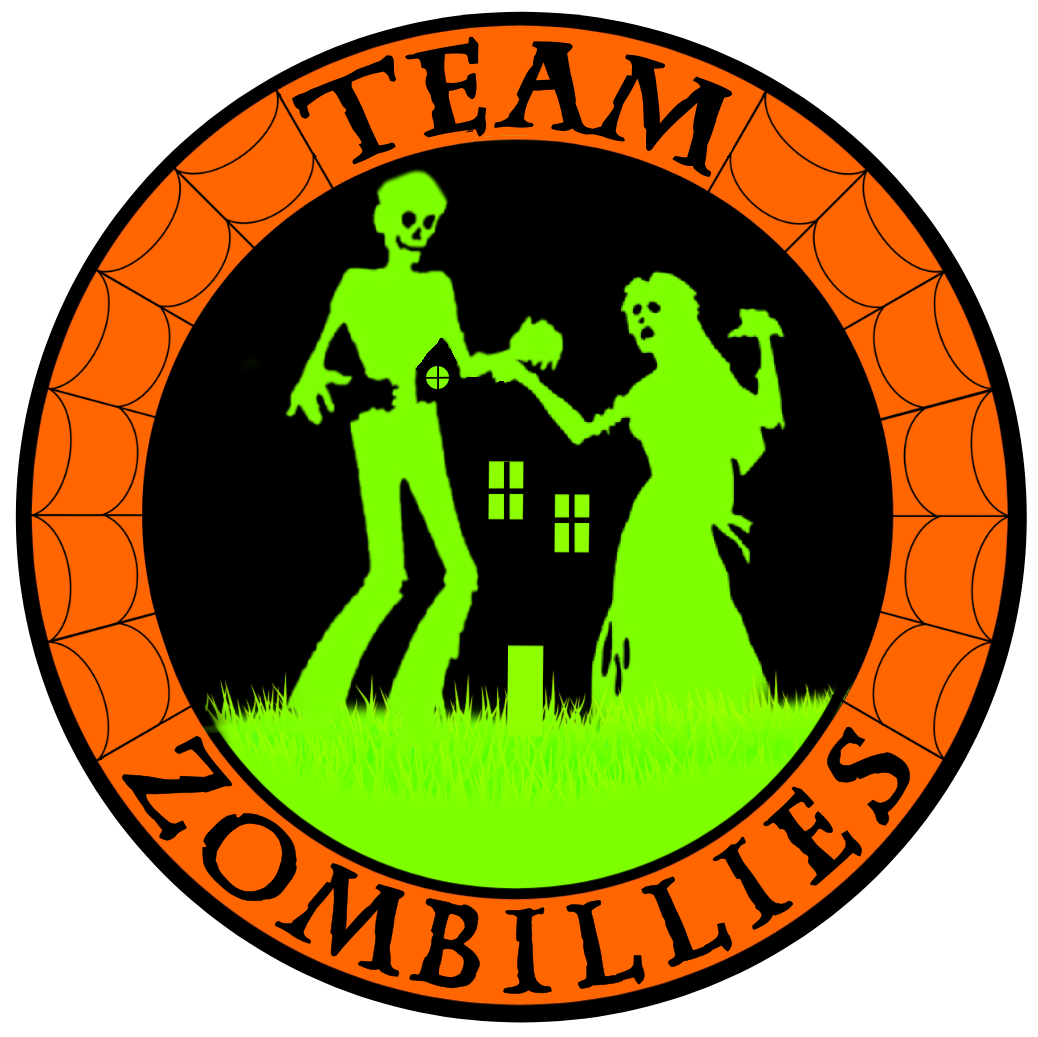 This attraction was reviewed on October 30, 2020 by Team Zombillies.
How Do We Get These Scores?

Final Score:

7.13
How Did We Get This Score?

Summary:
Horror Hike is, as its name implies, an outdoor haunted trail in Lawrenceburg, Indiana. Just a short drive from south-west Cincinnati, this old-school haunt offers guests the opportunity to experience Camp Angst' or, rather, its aftermath'
As the story goes, what started as an incredible, bustling summer camp for kids across the region turned awry after a terrible explosion in the mess hall. Now, all that remains are the camp's dilapidated buildings' and the spirits of those who were killed. Some even say that the trail (aside from the haunted attraction) is actually haunted, too!
So, on that note, welcome to Camp Angst: The Adventure You Never Knew You Needed!
---
Cast: 7
How Did We Get This Score?

On the night of our visit, we didn't see quite as many campers or counselors as we had in previous seasons. However, the ones we did see were spaced throughout the trail very evenly. While this did allow for some suspenseful build-ups as we made our way through, we felt it also allowed for a few missed opportunities. (Management did inform us that several actors were unable to show on this particular night.)
The bus-driving leprechaun (still trying to figure that one out) and Evil Bunny welcomed us with an ecstatic, 'Your a$$es are mine,' as we made our way back to the start of the trail. A talkative Counselor Twitch showed us the park map and split up our groups, but not before some brief '[his] way or the highway' heckling. Later, the actress in the church asked us if we'd prayed and referred to us as 'campers,' both of which we felt were appropriate lines for her location and the haunt's theme.
This trend of creative phrases continued throughout the hike. Most were very interactive with us, either by engaging us in life-or-death games, threatening us with weapons or to cut off our limbs (our legs, mainly), or offering us shots' from the nurse, of course. Most had good responses when we'd interact in return, but some needed a bit of prodding to get them to keep speaking after their predefined scripts. Speaking of which, be prepared for some vulgar language on occasion.
---
Costuming: 6.48
How Did We Get This Score?

Aside from the select few characters that we spotted wearing 'street clothes,' (ie: regular hoodies with minimal makeup), most were dressed pretty well for their respective characters' identities and scenes. Authentic apparel that seemed fitting for the camp's theme was chosen for most, and most all had some form of distressing and/or tattering added to show age, filth or various forms of trauma.
The nurse, for example, was sporting a white medical coat and enough blood to convince us that we didn't need to stick around for any of her procedures. Counselor Twitch's red plaid flannel was pretty 'campy,' (see what we did there?), and his face makeup also revealed clues as to the camp's horrific past.
In addition to the bloody makeups, we also saw some well-applied and -detailed makeup designs and prosthetics. The clowns at the end and in the maze were wearing some of the stand-out makeup jobs of the visit, mainly due to how solid and vibrant their colors were (although we're still wondering why there was a clown at the finale).
Of course, we can't round this one out without mentioning the Evil Bunny. You'll know him when you see him in his full-body fur outfit and gnarly rabid rabbit mask. Watch out for that one…
---
Customer Service: 8.6
How Did We Get This Score?

Our trusty GPS pulled through for us again and led us straight to Horror Hike's address. The location is confirmed with a semi trailer that's brightly lit with 'Horror Hike' painted down the side. Free self-serve parking and restrooms are available on nearly all sides of it.
It appeared that some extra queue line ropes had been added to one side of the parking area leading up to the ticket cabin. We weren't sure what to make of them since no one was using them (not many people were in line), so we opted to skip them and go in through the exit gate' which is also very close to the ticket cabin.
Once we arrived, we saw 2 ticket windows with very friendly staff members tending to them, plenty of signage for ticket info and COVID precaution recommendations, and found that most customers were very good about complying with wearing masks. Don't forget to check out their merch before you leave too!
With Horror Hike being located outdoors, we're presuming that most of the pandemic precautions that apply to indoor locations aren't required as strictly for this type of space. In addition, the haunt's 'pick a number' grouping system served well this year for helping folks remain socially distanced while waiting their turn to get on the bus. Of course, we visited them on one of their last nights open, so you may be reading this review before the 2021 season (when, we hope, things have returned to something a bit more normal).
The trail itself is pretty intuitive to navigate. Plenty of ambient lighting is in place to see where you're going most of the time, although there are a few uneven spots that you'll want to watch out for as you're ascending hills or going in and out of their various buildings' which is pretty typical for most haunts, and trails especially. Be sure to wear appropriate footwear for keeping traction in the dirt, and particularly if there's been a recent rain.
Going back to the 'pick a number' queue system, this is a feature that Horror Hike has been using for a few years now, and we feel it's a great way to give customers something else to do besides standing in a long waiting line. Once you've bought your tickets, you'll be given a group number and, when it's your group's turn to get on the bus, your number will be displayed on a TV screen.
Even if, say, you get stuck in the Maze when your number is called, you can redeem your number at any time after it's been called and you'll get to enter the line for the bus. You can also take this time to sit by the fire or browse the ticket cabin's selection of merch and other goodies.
---
Atmosphere: 7.75
How Did We Get This Score?

Over the last few years, Horror Hike has done a very good job at bringing their theme to the surface before guests even enter the dark campgrounds. An authentic sign hangs above their entrance illuminated by a flickering light so guests immediately know they're on the property of 'Camp Angst: Established in 1962.'
The atmosphere is very welcoming and reminiscent of one you'd expect to see at a legit campground. A ticket cabin, large bonfire, appropriate classic rock tunes, directional sign, and an older school bus picking up guests help in making it all come to life. Don't mind the dead bodies' or the gunshots.
Once the school bus pulled up and it was our turn to climb on board, we were giddy with haunt excitement! Those childhood memories of getting on the bus and going to camp and' ok, let's not relive that one.
---
Special Effects:

6.55
How Did We Get This Score?

Horror Hike doesn't utilize a lot of special effects; it is the 1960's, after all. For the most part, we felt that the trail was very similar to last season. We passed through a bunkhouse, the camp restrooms, a church with stained glass, a food hall, a cemetary, and the nurses' station. The most elaborate detailing was in the scenes themselves, but there were some sights to behold in between the structures as well.
Our journey began within a dense, green laser swamp. From there, the woods were illuminated with spooky hues of green and blue and this continued through their transition zones. The trail goes across a creek so they've built two unique bridges and one of them moves a lot when it's being walked on. Yikes!
There were some very suspenseful and unexplainable sounds speckled throughout the path. They were effective in building tension as we waded through the wooded walkways, but they ultimately didn't lead to many surprises.
The very thick fog at one of the bridges added to the surrealism in that area, and the cage really made us feel uneasy. There were a lot of swinging body bags in one room, so don't gaze at them too long or you just might join them! The nurse had plenty of body parts and medical equipment in her room along with a single, realistic leg hanging from the ceiling that she excitedly showed us.
Horror Hike has created several very potent effects that are welcomed features each season. We would love to see more of this creativity on the trail in the future. The design of their maze makes it rather difficult as well, but it's ultimately nothing more than a cage maze.
---
Theme:

8.43
How Did We Get This Score?

Horror Hike's full theme can be found on their website and, for a more immersive experience, we recommend giving it a read before arrival. This year, Counselor Twitch gave us the layout of the camp at the head of the trail. As he pointed out the destinations on the camp map, he gave us his own mini explanation of each. The best part about this was that we eventually came upon each of these features along the trail!
We won't give you all of the details but here's a snippet we used from last season highlighting their theme:
'Camp Angst was scheduled to open in the summer of 1962. But in the fall of 1961, many camp counselors met at the camp to discuss its future as a summer destination for many youth in the tri-state. That evening, shortly after they all gathered for a fireside meeting, there was a large explosion. They later found out that a natural gas tank supplying the mess hall had a faulty valve that was leaking. There weren't many survivors of the explosion; only the Groundskeeper Smythe, the Mayor, another fellow, and 4 of the camp counselors. It was said that many of the camp's buildings were damaged beyond repair. The camp was turned over to Smythe in 1963. In 64, the camp reopened and Smythe said rebuilding the camp was his only way of memorializing the dead, including his own children who were playing near the mess hall during the explosion. In 1969, the camp made headlines again after a series of disappearances. In 1978, investigators found a lead to the missing investigations tracing them back to Smythe himself! Smythe was never apprehended but authorities were seen moving his tools and equipment out of one of the camp's buildings. About ' of the missing were found on the property but not all of them.'
Although there were no mentions of Smythe or hardly any about us being at a camp after we began, the decor and some of the character choices kept the theme flowing. There were parts of a camp vehicle in a tree and destroyed buildings and piled rubbish sprawled about. While on property, they did a great job of making us feel like we had traveled back in time to the 60's! The only thing that was a bit puzzling to us were the multiple clowns that we encountered.
---
Scare Factor:

6.93
How Did We Get This Score?

Horror Hike is an old-school haunted trail with a high emphasis on actor-based scares. Once we stepped off their school bus and realized we were being dropped off in the middle of the woods, we were wondering what we'd just gotten ourselves into!
Some of the scares resulted in camp staff revealing themselves upon entering their scenes, targeting the front a bit more often. However, some frights were very hard to predict including a chunk of metal that came 'barreling' at our heads, a sudden chainsaw assault, and warning shots from a shotgun. Aside from those, as mentioned in Cast above, many of them were wielding, what appeared to be, real weapons! So, note to self, don't piss off the camp staff!
The tight, wooded path can be creepy all on its own, but when mixed in with some thick fog, unnerving sound effects, and shadow-friendly lighting, we found ourselves turning our heads at every single sound we heard, wondering when we would next be assailed.
While quite a few of the scares were found within the structures on the trail, one of the most effective scares was more camouflaged and came from above! They also 'locked' us in a cage and made us play their little game before they would let us out, and they and others threatened to dismember us on multiple occasions. Apparently, they really like to cut people's heads and legs off.
At the finale, an unexpected character showed up out of nowhere wielding a chainsaw, and they got it as close to our limbs as they possibly could! So close, in fact, that one of us could've sworn we felt it sawing through our leg at one point! If that doesn't get ya high-steppin' out of there, then we don't know what will!
---
Entertainment & Value:

6.84
How Did We Get This Score?

General admission for Horror Hike was advertised on-location at $20.00 per person on the night of our visit. They also offered a Killer Bunny Horror Hopper fast pass for $30.00. Tickets include admission to the maze and the bus ride to the head of the trail. Pricing on their website did vary from on-site prices.
This year, it took our group 21 minutes to escape the camp (17.5 including the bus ride, and 3.5 in the maze). Although this will vary by group, it brings their MPD to 1.05 which is a bit below the average of 1.3 that we've seen most often recently.
However, as mentioned above, campers won't need to wait in a standard waiting line and are free to roam and sit by the bonfire or test their luck in the cage maze. There were a few characters to entertain us in the maze and general waiting area. There was also theme-appropriate classic rock filling the air.
The creators of Horror Hike opened another new haunted attraction this season, Horror House (look for the review!). It's located 20 minutes from the trail and combo tickets can be purchased for both the House and Hike starting from $33.00. After visiting Horror House as well, we think the combo passes are definitely the way to go for the most bang for your buck.
We don't come across themed haunted trails very often, and there's just an aura of creepiness surrounding this one. If you're looking for a unique haunted trail near the Lawrenceburg, IN area, be sure to visit Horror Hike in the future! Should you brave a visit, stay on the trail or you might take a gnarly batch of poison ivy, poison sumac, or poison oak home with you and we assure you, you don't want that!
---
How Did We Get These Scores