Horror House Haunt – Full Review
Horror House Haunt is a Haunted Attraction located in West Harrison, IN.
28051 Moore Drive, West Harrison, IN 47060View All Details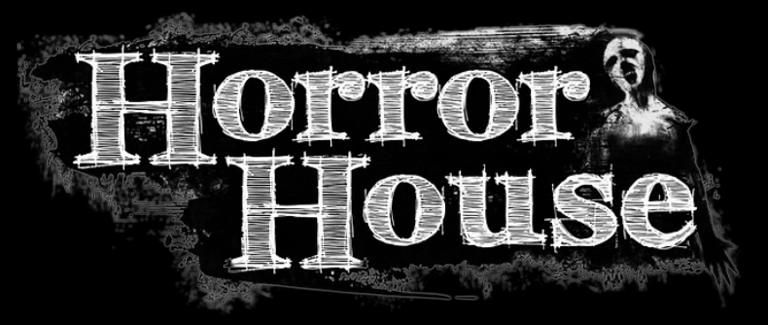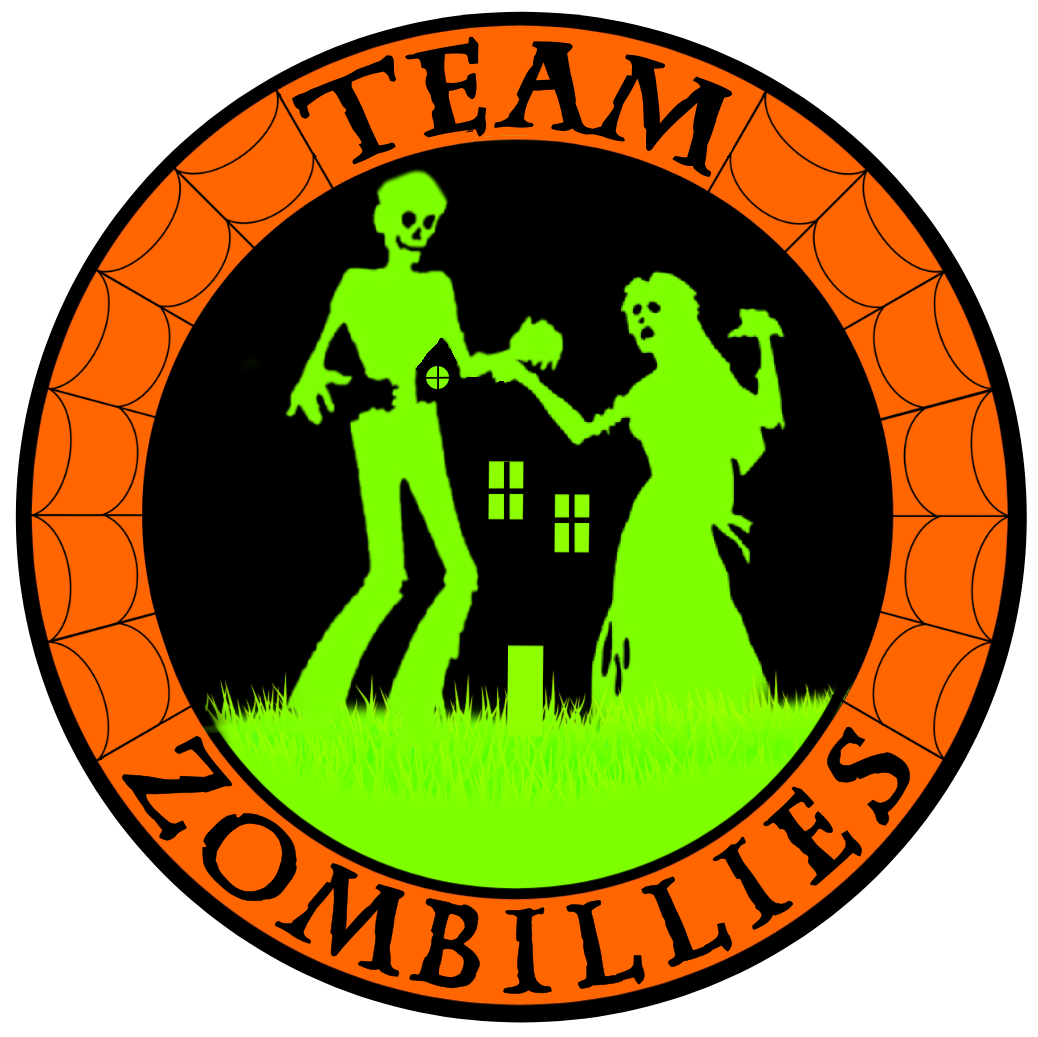 This attraction was reviewed on October 30, 2020 by Team Zombillies.
How Do We Get These Scores?

Final Score:

7.86
How Did We Get This Score?

Summary:
Horror House is a brand-new haunted house attraction in West Harrison, Indiana that's brought to you from the minds behind Horror Hike in Lawrenceburg. Based on the theme of a 'sleezy 70's motel,' they're welcoming guests to stay for a while' but you may not leave quite the same as when you checked in.
In addition to the haunt, there's also a full midway to partake in including carnival rides, food, a bonfire, and some live action zombie airsoft (not paintball) with fully-automatic rifles! Ok, we might've enjoyed that last one a little too much.
We could tell this crew may be enjoying what they're doing quite a bit too! Everyone we met was full of energy and charisma, which helped create a complete and immersive experience. If you're in the Cincinnati area looking for some new haunts to go to, definitely stop by 'The Best Little Horror House in Town!'
---
Cast: 7.88
How Did We Get This Score?

From cussing us out and threatening to throw us in cages to blowing each others' heads off and forcefully throwing things across the rooms, we were always on edge wondering what this crew would be doing in the next scene! Despite being a younger cast of actors, several of them were pretty raunchy and aggressive, and they always had something to say to us whenever we'd interact with them.
Our stay at the Angst Motel started with a rudely and impatient receptionist, who indifferently made us feel that we'd inconvenienced her by asking for a room key. As we made our way to room 1E (which ended up being '13' after the E fell upside down), we were told to tell 'that bastard' that she was going to call the law on him' apparently he'd been staying there without permission?
That was definitely the case. Not a half second after we entered, he promptly screamed, 'What are you doing in here? This is MY room!' and commenced to calling us every type of expletive under the sun! Popping out of hidden doors and jumping around on the furniture, apparently he was a little upset that we'd just wandered in all willy nilly like we did. Oh yes' don't comment on his choice of undergarments; he'll quickly remind you, 'Hey, eyes up here, asshole!' We're tellin' ya' he was NOT happy we were in there.
This trend of aggressiveness and irate dialogue continued throughout the haunt, but without quite as much intensity. We got a few screams from some of the younger actresses and the occasional generic phrases, but most of the scripts were uniquely matched to their character or other objects in the scenes.
Some included props with their interactions with us, such as the actress with the shotgun and the lady out front that can't manage to get her cigarette lit for anything. Another guy tried to lock us in his cage, but we took a hard pass on that one. Yet another slid out from under an old Jeep that he was working on, and don't be surprised if you get an occasional touch from something…
---
Costuming: 7.49
How Did We Get This Score?

In the first quarter or so of the haunt, the clothing of choice had a clear focus on the '70s time period. The lady on the porch, the door attendant, and the receptionist all appeared to be wearing period-correct articles, but the 'bastard' in 1E's choice of attire (or lack, thereof) was a bit' 'skimpy.'
Not long after that, we started noticing darkened facial features, eyes being ripped out, and blood splatters along with other wounds. As we progressed and the scenery got a bit more trippy, so did the costumes being worn…
Bushes started lurching at us, monsters were crawling out of the (lattice) woodwork, and others were sporting some pretty psychedelic makeup colors. One in particular was detailed down to her bright green eyelashes and colored dots painted into her hair.
Further still, things got a bit darker, grungier and more evil looking. We noticed a black shadow figure emerging from a bed, an actress in a black dress, and other demented outfits that helped bring each of the scenes to life. In total fairness, some were much more realistic and complete than others. Still, all we can say is, if this is what it's like to do drugs, then remind us never to do them…
---
Customer Service: 9.28
How Did We Get This Score?

On the trip to Horror House, we started noticing a searchlight several minutes before we arrived. We were far enough away that we were wondering if it could've been for the haunt, and convinced ourselves that it was / wasn't about 3 times before we realized that it actually was! The owners even confirmed that the searchlight alone had been reported as being the only reason some of their customers had stopped in. Talk about an effective marketing tool!
The large sign on the roof brightly confirms that you've arrived at the right place. It appeared that plenty of free paved parking was available and was self-serve on the night of our visit. On very busy nights, it appeared that some additional spots may be available alongside the lengthy entrance driveway.
The haunt takes place in a repurposed fireworks store, so all fire and safety codes are adhered to very strictly. All of the electrical outlets are even on the ceiling, which helps keep extension cords and such off the floor to reduce tripping hazards. All of the flooring was very smooth with no uneven thresholds that we noticed, and we also saw signs that recommend masks be worn and social distancing be observed at all times.
Everyone that we spoke with was very friendly and able to answer any questions we had about the haunt, the new midway area, and the games and rides that were available. One of the biggest perks that this haunt uses (as well as their other haunt: Horror Hike) is their lack of a structured queue line. Instead they use a 'pick a number' system. This way, your group gets an assigned number and you're free to roam about the midway while you're waiting your turn to go in the haunt. We're always excited when we don't have to stand and wait in a long line, and having a bunch of stuff to do (and eat!) always seems to make for a less-boring experience.
---
Atmosphere: 7.4
How Did We Get This Score?

We don't see too many searchlights at haunts anymore these days, but this one was very obvious and, combined with being at a repurposed fireworks store, reminds us of some of the classic haunts we've been to throughout the years. A large display screen on the roof proclaiming 'Horror House' gets the haunt vibes going before you even pull off the interstate (if you're paying attention).
The ticket booth full of merch, carnival-style midway, and animatronic photo op keep this trend going, but the theme of the haunt (more on this later) really starts to kick in once you step onto the 'front porch' of the 'motel.' The front window and door are painted with 'Angst Motel' logos, and a quick look inside through the striped curtains reveals the first scene and the '70s decor that awaits inside. This is further reiterated by the door keeper and sassy lady with the cigarette on the porch, as well as the vintage-style record player emitting some timely tunes.
---
Special Effects:

7.51
How Did We Get This Score?

As noted by the haunt itself, they use a mixture of technology and old-school-style effects. At the beginning and end of the attraction, it is decorated much like an authentic 1970's motel. However, somewhere in between, the hotel takes an unfounded turn and a larger variety of decor and effects became apparent.
There are some larger animatronics within the motel, and their placement was quite effective. They were paired with realistic sounds as well. Speaking of sounds, although it was harder to hear them in the beginning of the attraction, they became more obvious towards the middle and end. We noticed some dripping water, lower sounds, subtle music in the dot halls, some more unnerving sounds and some that reminded us of some pirate music. Near the exit of the attraction, the sounds appropriately became louder and more intense.
The 70's decor really helped plummet us back in time. Vintage books, a fireplace, a beaded curtain, old beer cans, old appliances, a refrigerator and even a corded phone on the wall made it apparent this place was way behind on modern updates. There was wood paneling on the walls and some hideous wallpaper to boot. Some scenes were very well decorated while others were a bit more plain. However, we were still relatively impressed since this was their first season.
As we made our way through, we waded through a tight closet, walked past a terrible incident with a bloody body hanging in the bathroom dripping blood, an explosive tub surprise, an electrical mishap hallway, a body-filled freezer, old newspaper clippings, a shopping cart maze, an old Jeep Wagoneer, a fog curtain, some air whips near our ankles, and more!
---
Theme:

8.3
How Did We Get This Score?

Horror House takes guests in for a stay at the 1970's-themed Angst Motel. Although a storyline was not given before entering, it was clearly obvious that we were at a motel' at least at first. The signage and decor outside alluded to the fact that we had traveled back in time to the 1970's.
Our stay began in the lobby where the lobbyist searched for keys to our room. Eventually, she told us we didn't need them and we'd be staying in room 1E. From the moment we opened the door to 'our' room, shit hit the fan real quick! Some crazy guy had taken up residence in this room and he was refusing to leave! We sure as crap weren't staying in there with him, so we continued on to find another room…
Well, as it turns out, they were all inhabited and, at some point, it wasn't clear whether we were in the same motel anymore. The scenery took a huge turn and we went from the 70's motel into scenes of bright colors and plant life. It was as if we'd suddenly become 'dazed and confused,' which wouldn't surprise us – given the 70's and all. After some interesting interactions, we were seemingly back in the motel, but things were different this time. Although the rooms were very similar, the atmosphere was more aggressive… as well as those within.
Needless to say, we didn't stick around these crazies very long. The theme felt a bit lost as we made our way through some of the parts, but entering and leaving the same(ish) motel lobby was a unique twist!
---
Scare Factor:

8.23
How Did We Get This Score?

It was obvious that this wasn't this group's first rodeo at providing scares. Overall, the denizens within the motel had very good timing! When they made their appearances, they were so quick it was nearly impossible to pick them off.
A variety of scares from aggressive acting, sliding actors shooting out at us, well-blended surprises, and several torturous acts were exhibited as we made our way through. There were some downright deranged females in here, too. One of them ripped her victim's eyeball right out of the socket while another shot her victim right in front of us! Some also came from all directions including from above us! An intimidating chainsaw assailant had us questioning our decisions while an actress climbing along the wall and a creature suddenly springing out of a bed had us doing double takes!
Aside from the deranged cast, as mentioned above, some of the effects are placed to where they provided startles all on their own, and you'd better watch out for Mr. Tickles – he likes to hug people' if that's what you wanna call it.
In addition, creepy crawly critters were seen in a kitchen, rats were running across a wall, and there was a live snake staring at us. A sudden bout of sparks caught us by surprise and, right before a final chainsaw fate, an actress came running straight at us at full speed before narrowly running into us and disappearing through a door.
---
Entertainment & Value:

7.41
How Did We Get This Score?

---
How Did We Get These Scores

---
Guest ReviewsGuest Average: 10 out of 10
Mike – 10/10 – October 1, 2022Scared my wife enough that she wouldn't leave. Blows any haunted house we have been to out of the …show more water! Waited a decent amount of time, but the bonfire with 'Tammy' was fun enough, we could have waited longer.
Amanda Wilson – 10/10 – October 23, 2021The best house ever! It was so scary. One actor pulled me by my hair to lead the way. (NOT HARD) The …show more crew really played with you and made you feel very involved.