Houdinis Last Escape at Escape Room Pittsburgh Greenfield – Full Review
Houdinis Last Escape at Escape Room Pittsburgh Greenfield is a Escape Room located in , .
569 Greenfield Avenue, Homestead, PA 15120View All Details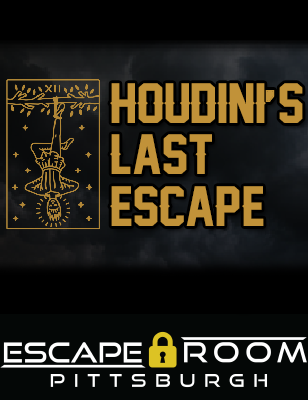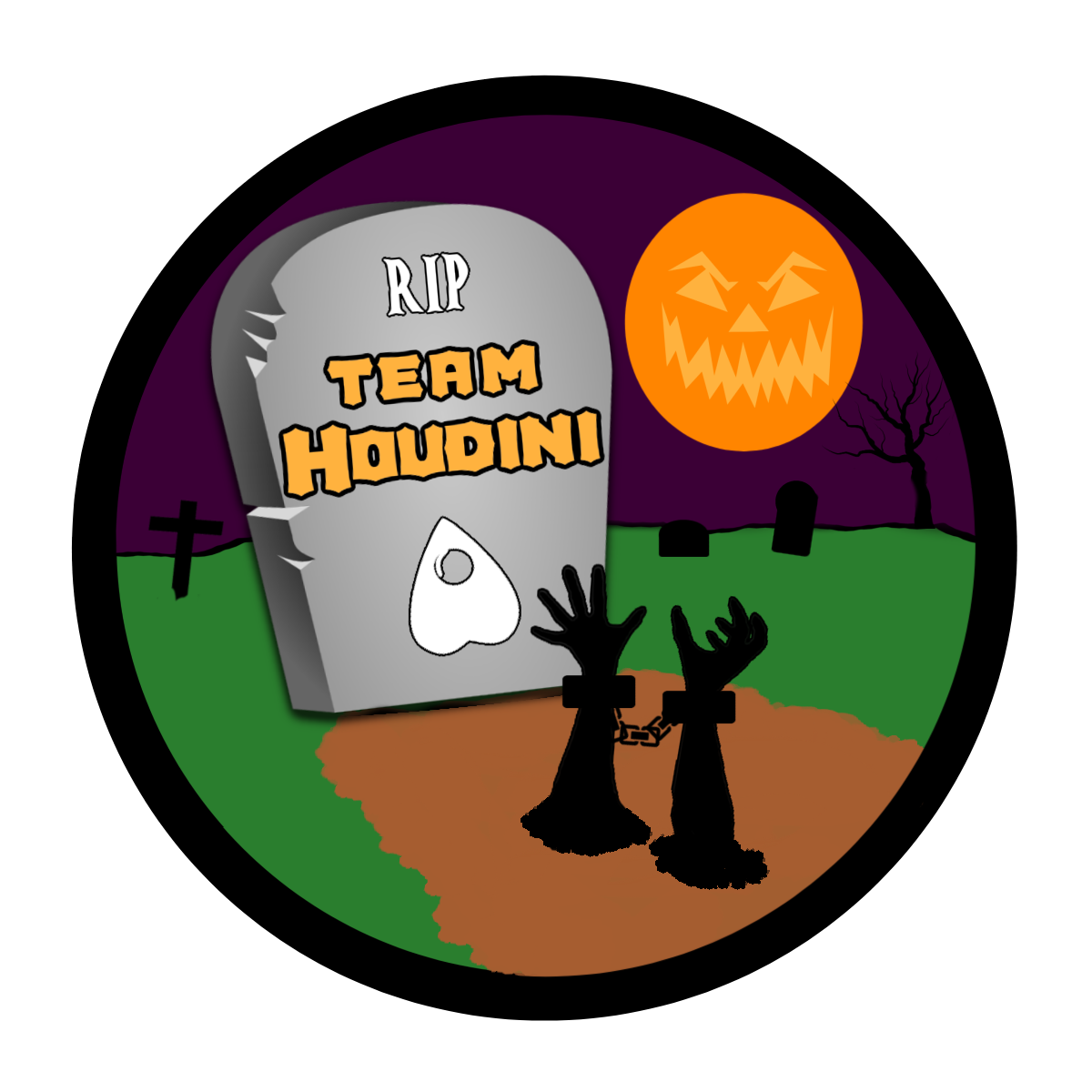 This attraction was reviewed on July 9, 2023 by Team Houdini.
Final Score:

8.26
Summary:
It's poetic when things come full circle. We, Team Houdini, were welcomed back to Escape Room Pittsburgh, where we started our escape room reviewing journey over 25 reviews ago. After five years, we were delighted to return to attempt two of Escape Room Pittsburgh's newest rooms, Diamond Heist and Houdini's Last Escape; fitting, right?
Houdini's Last Escape and Diamond Heist replace the prior rooms: Prison Escape and Dr. Stein's Laboratory. These were some of the first escape rooms in the area back in 2015. Escape Room Pittsburgh has held some of the top scores for their Homestead location rooms (Tomb Explorer, Carnegies Millions, and Subway) which offered more detailed sets and advanced gen 2 and 3 puzzles. We are eager to see what these rooms have in store.
We started with Houdini's Last Escape; where we get to play as a team of mediums, (which was a stretch since we all are double x's), who are searching Harry Houdini's basement for any remnants of his spirit. Will we channel the spirit of Harry Houdini, or will we just get ghosted?
---
Atmosphere & Customer Service: 7.83
Due to the location of the room and its use of the natural structure of the building, some areas had uneven floors which could be a tripping hazard. A few times, the lights went out or were dimmed, which could cause an issue if customers are not careful. We did not have any problems but wanted to note them here.
Since it had been a while since we last visited, we used Google Maps for directions. They are in a large red brick building with a sign on the building that says, "Escape Room Pittsburgh" However, it is a little difficult to see until you are directly in front of it. There is no parking lot, only on-street parking around the neighborhood. Yes, you will have to parallel park. We were lucky and had no issues. I do suggest carpooling.
Once you enter the lobby, there is not much to see, unlike their Homestead location. There were no puzzles or games to get your brain warmed up. Most likely, you won't be waiting long anyhow. When we arrived, we met the staff, Brittany and Joshua, who instructed us to use the iPad to fill out our waivers. After talking shop and catching up, we were given the back stories and directions before being escorted to the room.
---
Immersion: 8.44
Joshua explained that they recently discovered that the building we were now in belonged to the famous magician Harry Houdini's brother, Theodore. It was used for seances to contact the late magician after his death. Once inside the room, a screen with some additional information played. Although on a modern screen, the footage had a filmstrip quality and provided more history regarding Harry Houdini's fascination with the supernatural, which was historically accurate.
A quick summation, Harry Houdini tried to contact his deceased mother through mediums and other spiritualists and determined they were all con artists praying on those in a saddened state. He spent several decades disproving these individuals and even went to Washington, DC, to have these practices banned. Before his death, he made a pact with his wife to give her a password; that way, if a medium "reached" Houdini and provided the word, she would know it was truly him. After a decade, no one could give that information to his wife. Okay, history lesson over, now back to the fun.
This was not the first magic-themed escape room we attempted but the first to feature Harry Houdini and the supernatural. We're sure you can imagine why we were excited about this. We learned that this room was created by the individuals from The Imaginarium, which explains some similarities. The old-fashioned red wallpaper paired well with the natural stone, posters of Houdini lined the walls, and thick silky black curtains accented the room, which all felt like remnants from Houdini's shows.
The lighting felt natural, providing good light for viewing and accent lighting for posters. The lighting was used occasionally to help the story proceed. We would have liked to have seen a little more lighting used to enhance the gameplay.
The sound fell a little flat for us. It was very subtle and low, making it difficult to determine the background music and sounds. Occasionally, we could catch some whispers floating through the air, which provided the supernatural feeling of the room. Later in our exploration, the sound did play a greater role in the story and gameplay, as well as a cool use of directional speakers.
Everything felt solid and cohesive between the story, sets, sound, and lighting. A little more detail could have been added to the sound and lighting design to provide a more consistent experience.
---
Gameplay: 8.58
Houdini's Last Escape had many perplexing puzzles, mixing words, numbers, and cooperative gameplay. We have seen similar puzzles before, but they were presented differently, with a good combination of gen one and two locks to keep things fresh and in line with the magical theme.
Our game master was a spirit, and we were allowed to ask the spirits for two hints, and additional clues may pop up if you get stuck to provide some guidance. The clues were helpful and not overly obvious.
Time was tracked using a countdown timer on the same screen on which we were presented the intro video. This provided a clear remaining time. However, it took a little effort to check the time as we went deeper into the experience due to the single location.
---
Entertainment & Value: 8.19
We thoroughly enjoyed this room as it was right up our alley, mixing magic and the supernatural and encompassing some real history about Harry Houdini. Even though we had experienced rooms with a magical theme before, we were presented with an intriguing story, an excellent set, and some unique puzzles that challenged us. We helped Houdini perform his final escape with only a minute and some change to spare. The room is slightly over a month old, so the difficulty is estimated at a forty percent escape rate or medium difficulty.
Reservations can be made online, and the cost is $35 a person, which is around the average for the area.
Amazingly, Harry Houdini died nearly one hundred years ago, but his spirit is still entertaining people today!
---
How Did We Get These Scores