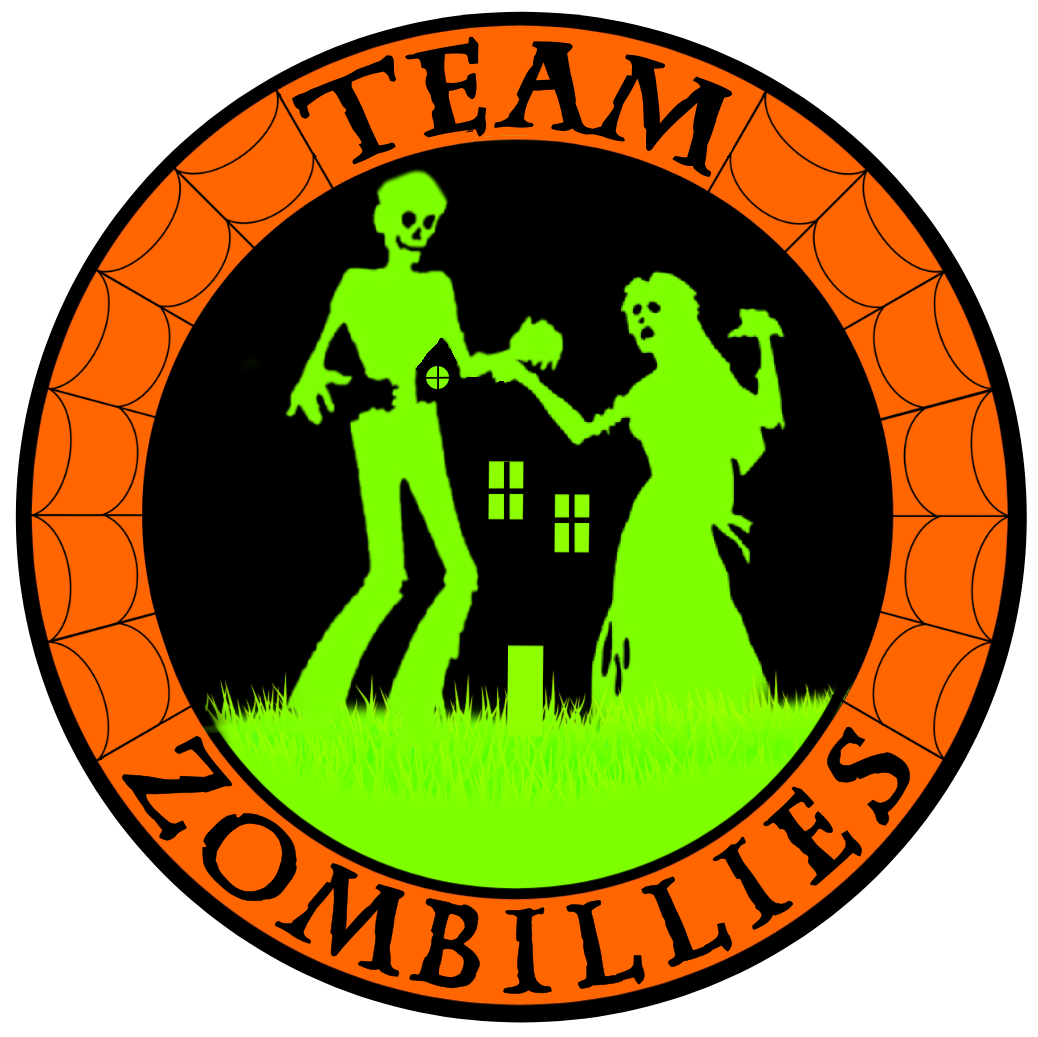 This attraction was reviewed on October 4, 2019 by Team Zombillies.
How Do We Get These Scores?

Final Score:

8.15
How Did We Get This Score?

Summary:
House of Trepidation is becoming a veteran haunt to the Indianapolis area, and rightfully so! With some incredible scenery on display, 3 + 1 consecutive attractions to behold and enough bone-chilling scares (and laughs) to send you home in need of a change of underwear, HoT is always one of our stops when we venture into Indy territory.
The three main attractions consist of the flagship House of Trepidation, a journey through Dr. Belle's home, Crossroads of Carnage, a tour of the mad doctor's malevolent medical malpractice, and the all-new Condemned, the place where all of his experiments-gone-wrong are doomed to inhabit after their ill-fated demises.
The fourth section was referred to as the 'Purge,' as it incorporates crew members from both the House of Trepidation and their new neighbors (Nightmare on Edgewood). Unfortunately, we weren't able to witness this last attraction because our tour lasted well beyond their closing time and the actors had been pulled out of these scenes. However, we did take a quick flashlight tour and it certainly looks like something you won't want to miss!
---
Cast: 7.7
How Did We Get This Score?

More than 60 monsters were reported as dwelling within the walls of House of Trepidation's three attractions. Spacing between and amongst the haunts was pretty consistent. We didn't run into any big clumps of actors, yet we did find some 'dead spaces' where none of the spirits seemed to like to hang out.
For 2019, HoT is offering a 'touch' option for guests. Be advised that this is *not the same as 'full-contact,' which Trepidation's staff defines as pulling, pushing and rough-housing. Instead, if you opt-in for the touch experience, you may be slightly brushed on occasion' just enough to alert you to the presence of another being that you may not otherwise notice! Of course, we never turn down more scares, so we gave this a try. While we did get our ankles touched once and perhaps again on one other occasion, and these times did add some extra frights to those areas, it certainly didn't seem to be a game-changer for the overall experience.
Miss Chievious welcomed us to Central Scare Park and gave us our first run-down, theatrically explaining that we could take pictures in this area before entering the first attraction. Her dialogue and that of the lady in the first room were spectacular, especially for being non-scare actresses!
The most undeniably unexpected creature here was the enormous Slenderman! He had us running down the hallway with his long, wiry limbs and horrendous, zombie-like guttural growl as he pulled his way through the proportionately-cramped hallways.
With House of Trepidation being Dr. Belle's home and a place where the ghosts of his former patients are actively haunting, we did find a unique array of apparitions. From ghoulishly-disfigured people to ghostly pallbearers, there's a little bit of everything here. The lady in the front room gave a wonderful and believable introduction. Another stand-out continues to be the talking head in the trophy room. We did encounter several other monsters and minions taunting and cackling away at us as we made our way through, but they didn't seem to be as theatrical or interactive as the introductory scene alludes that they might be.
Crossroads starts off with a seemingly normal (yet unnerving) check-in process as the nurse outside recorded our names, asked us what illnesses we were suffering from, and then informed us that our procedure would likely be painful since we'd waited so long to schedule our appointment. After skipping past a lady that looked to be coughing up blood, we made our way through a hidden passageway into the doctor's exam and operating rooms. The lab scientist / assistant that we encountered first was exceptionally energetic, excited about our arrival and debatably one of the most believable actors we've seen all season! His ear-to-ear grin and ecstatic mannerisms really set the stage for our encounter with Dr. Belle. Unfortunately, we were a bit disappointed when Belle briefly stopped his current experiment to slowly stalk us as we exited his scene. Another stand-out here was the guy chained up in the furnace room, but this year's iteration wasn't as believable as what we've experienced in year's past.
Condemned is essentially a collection of various fears, so this one was a bit of a mashup. Along the way, various ghouls, zombies and creatures would pop out with pop scares and their assorted one-liners. Perhaps the most believable being here was Annabelle' that's right, Annabelle the doll! What started off as an innocent enough invitation to play with her turned into quite an evil and ominous encounter as her friendly verbiage morphed into an ear-piercing scream! Take note' when Annabelle asks you to play' you play.
During our flashlight tour of the 4th and final attraction, we were informed that various goons with certain 'tree-cutting tools' may or may not expedite your group's journey back to your car.
---
Costuming: 7.64
How Did We Get This Score?

We noticed quite an improvement in the wardrobe and costuming section this year. Some of the clothing appeared to be handmade and seemed to be more detailed than in seasons past. One of the staff members also informed us that the Slenderman character's costume was completely handmade! Very impressive.
All three of the characters we came across before ever entering the attraction donned layered attire and dresses that matched the theme and decor of the attraction. This was a nice touch as these characters were seen in much lighter conditions than those inside so that customers can admire all of their splendid details.
Makeup seemed to consist of a mixture of airbrushing and a variety of prosthetics and wounds. Some applications involved darkened eyes and colored skin to match their areas while others had more intricately-detailed faces and gaping sores. One actor had a realistic bolt protruding from his face!
Masks mostly consisted of the latex variety. The dialogue provided by those wearing the latex was limited, which turned out to be a good thing. Talking through masks like that typically only muffles the characters' voices.
Some of the costumes went the extra mile to add realism such as the skin apron and mask that we saw. One lady was coughing up a good amount of blood into a napkin that she was holding.
Although we're aware that any kind of spirits and delusions could be lurking these halls, some costumes seemed to be quite a stretch from the actual 'Dr. Belle' theme and where we saw them. While they were still believable and provided scares, this was particularly the case with Slenderman, the werewolf, and Annabelle.
Some additional stand-out costumes included those worn by Annabelle, the scientist, the taxidermied human head, Dr. Belle, and the grieving lady.
---
Customer Service: 9.74
How Did We Get This Score?

We used our handy dandy GPS to guide us to HoT and it led us right to their entrance. With the consolidation of two well-known attractions at this single location, they had quite the signage by the road to direct us to their parking lot. From the direction we came, a large road construction sign displaying the haunts' names made the entrance impossible to miss, as well as multiple signs across the road and two hearses in the driveway. If you drive past this place, either stop playing on your phone or see an eye specialist, stat!
Well, you could let Dr. Belle know you're having eye issues as well. We're sure he'll whip up something to help with that!
Multiple parking attendants helped us get to a spot very easily. At first, we were a bit concerned about the parking situation for HoT since they're now sharing the same lot with another haunt. But, they did inform us that they do have an overflow lot at their disposal right down the road. When used, additional flaggers and attendants will be used to coordinate getting people to the haunt safely and efficiently. All parking is free, paved and well-lit.
Navigating the property was simple as additional signs clearly distinguished Trepidation's ticket booth and the entrance for each haunt. All of the staff we came across were helpful in answering any questions or concerns that we had.
While we were getting some information on the attractions, a scared child approached that was apprehensive about entering, so her mother asked the staff to try and convince her to go through. They did an excellent job of accommodating this young girl's fear of going inside, and it wasn't long before they were on their way to having a good time together. We also saw a few groups getting confused about where to enter and the staff quickly turned on a flashlight to guide them where to go.
Once inside the haunts, we didn't have any trouble at all making our way through. There is some intentional uneven flooring, so watch your step, and the outdoor section does have some uneven ground, so be careful in those areas. If you're only attending House of Trepidation, you can exit to the final (4th) attraction or bypass it completely from the merch booth that's conveniently located at the endings of HoT and Edgewood's haunts.
Pertinent information to visit the event was easily found online and the haunt has a strong presence on Facebook so you can follow their page to stay updated on important posts. As of this writing, not all of the information on their site has been updated for this season, such as some of the ticketing information and haunt backgrounds.
---
Atmosphere: 9.3
How Did We Get This Score?

HoT takes place in a giant warehouse that is located right next to a set of real railroad tracks, just like their backstory alludes to! All of the signage mentioned above, the multiple hearses, and the costumed ticket taker made it impossible to confuse this location as anything other than a haunted house.
Once we made our way towards the entrance of the building, additional signage greeted us as well as ominous music and dancing lights. Although we knew we were at a haunt, we haven't experienced anything else quite like their Central Scare Park. This area awaits behind two giant wooden doors serving as the main entrance to House of Trepidation.
As we made our way through the doors (that open by themselves, btw), the haunt-nificent features of Central Scare Park pricked at our Halloween heartstrings! It's the perfect mini world for haunt- and Halloween-lovers alike, and it served as a great way to get prepared for entering the attractions. This final queue area features real grass, giant trees, coffins, a skeletal horse-drawn carriage, a fountain, theatrical lighting and more to delight your picture-taking needs. Snap away!
Each attraction has its own facade that is decorated enough to serve as a reminder of what attraction we'd be walking through next. We could stand in the central area for quite some time admiring the details of the exterior of Dr. Belle's home. The entrance to Condemned, though on a smaller scale, was almost equally as awe-inspiring but that of Crossroads was a little less so.
---
Special Effects:

7.94
How Did We Get This Score?

House of Trepidation showcases a variety of old-school effects, some animatronics, clever tricks, interesting illusions, and some authentically-decorated scenes. They also house some larger effects that are sure to make you step back a few inches (or feet)! We have seen some of these items used in other attractions, but Trepidation successfully uses them differently. Several were higher on the effectiveness scale than others.
Some of the scenes themselves were set up in ways where we had to zig-zag around objects, forcing us to come into closer contact with effects. This lined us up as better targets for scare attempts as well. A lot of scenes that we see elsewhere have objects inside the room with us as we mosey along the path. However, HoT has several areas where you can see beyond the rooms and inside the (literally) haunted walls! This was a welcomed feature, especially when considering their overall storyline.
Some of the effects we came across included a ravenous bat, old slatted walls, decaying skeletal remains, creaky hallways, moving pictures, taxidermied trophies, large crates, highly-detailed rooms, a closet (complete with a monster!), and a wine cellar just to name a few. One of the most unique effects to us was the use of a fog curtain that displayed a large skull on it! It was set up in a position where we had to walk through it, and we couldn't see what lurked behind it on the other side. Talk about creepy!
Condemned, the third attraction, had some effectively thick fog that filled some of the hallways, but there were a lot of black walls that felt like unused space. Hopefully, the creative team at HoT can find some ways to add some extra scares to these otherwise-barren landscapes.
When it comes to sounds, the ones paired with some of the props stood out to us the most as working the most seamlessly together. We also heard some creepy singing and ominous tunes throughout the majority of each haunt. These served as an ominous backdrop to the tour, but we feel that adding some additional, well-timed (and possibly louder) audio scare-tactics would make for a more intense and scarier experience.
---
Theme:

8.93
How Did We Get This Score?

Each of the three main attractions has its own theme, but they all correlate to the main story of the house's resident physician, Dr. Belle. Before entering each one, a character at the door explained what we were about to embark upon within. If you'd like the full story on Dr. Belle and his wife, it can be found on their website. For those that get into the backgrounds and stories behind haunts, one of the owners informed us that the majority of the story is, in fact, true!
At the time of our visit, each haunt's details hadn't been updated yet, but here's a quick overview of each.
In the first attraction, House of Trepidation, we entered the doctor's house. We were informed that when his experiments go awry, he hides the bodies within the walls! We can give you an affirmative on that as the death and decay have slowly started seeping from within those walls. Their website also warns that sinister demons will always be watching you from behind the walls and not to invade their space. We're assuming we did as they most certainly did not stay behind the walls!
In the second attraction, Crossroads of Carnage, a medical assistant took down our information before we could see the doctor since we were considered 'walk-ins.' She warned us that, because our shots hadn't been updated in 5 or 6 years, the visit was going to be quite painful! As soon as she let us into the first room, it was quite evident that we had entered Dr. Belle's primary place of work. The theme seemed more apparent in this attraction as this is where we met the doctor, and the characters reiterated the theme quite often.
In the third attraction, Condemned, the decked-out doorkeeper informed us that the area before us housed all of Dr. Belle's experiments that had gone wrong. Condemned is the building next to Belle's clinic and is now the place where they dispose of many bodies. Inside, we found the craziness that has evolved from some of the mentally ill patients who have taken up residency here. Now, we're not going to comment on whether or not these spirits are still alive or not! This haunt mostly consisted of a variety of fears, so be on the lookout for what scares you the most…
The outdoor attraction – and shared exit for both House of Trepidation and Nightmare on Edgewood – goes along well with the railroad tracks that accompany the building (yes, the real ones). A cemetery and a junkyard of sorts provide a final send-off for both attractions.
---
Scare Factor:

7.65
How Did We Get This Score?

Rule #1: watch the furniture at all times' and the things that you don't think are real in general, like bushes!
The scares at House of Trepidation have always been pretty tricky to spot before they pounce on us, and this year was no different! Some of the scarers were unknowingly hidden in plain sight. You see, they have this clever skill to where they hide things behind areas where we least expect them. They also have good placement of doors that actors can fly out of, with perfect timing of course!
Some of these demons must have had x-ray vision as they would be talking to us from several scenes over like they were watching our every move. Come to think of it, their site does warn that they will be watching from behind the walls. They would also periodically bang on them, so they were definitely, without a doubt, watching! Always watching' (hey, was that Slenderman?) That's not creepy or anything.
A few distractions caught us off guard, and they also did a good job of hitting on a variety of common fears such as clowns, dolls, tight spaces, and of course, visiting the doctor!
---
Entertainment & Value:

7.71
How Did We Get This Score?

House of Trepidation's ticket prices remain the same this season. General admission is priced at $25.00 while VIP Passes are $35.00 and include a more discreet entrance with less waiting in line! This includes admission to all three attractions plus the outdoor mutually-shared attraction.
From the time we entered The House of Trepidation until we exited into the concession midway (not including line waits in between attractions), our tour lasted about 17 minutes. Now, mind you, that is without the outside attraction as we didn't experience this one during our visit (it was too late and it was shut down). However, we did walk it with no effects or actors and it should at least add another minute of entertainment' unless, of course, you end up running through the whole thing! The length of the attraction will likely vary per group, but at our pace, this puts the haunt's MPD (minutes received/dollar spent) at 0.68 which is a bit below the average of 1.0 that we generally tend to see.
Aside from the attraction itself, there was a fire-eater outside, some ominous sounds, and one door greeter to help pass our wait in line' that is, aside from watching petrified patrons come running out the exit! Once inside Central Scare Park, we had plenty of marvelous photo opportunities to take advantage of until it was our group's turn to enter.
Combo tickets for both House of Trepidation and Nightmare on Edgewood are available for $40.00 per person. If you're visiting one, we highly recommend visiting the other. Both haunts bring something totally different to the table and the combination makes for a full evening of scary entertainment!
---
How Did We Get These Scores