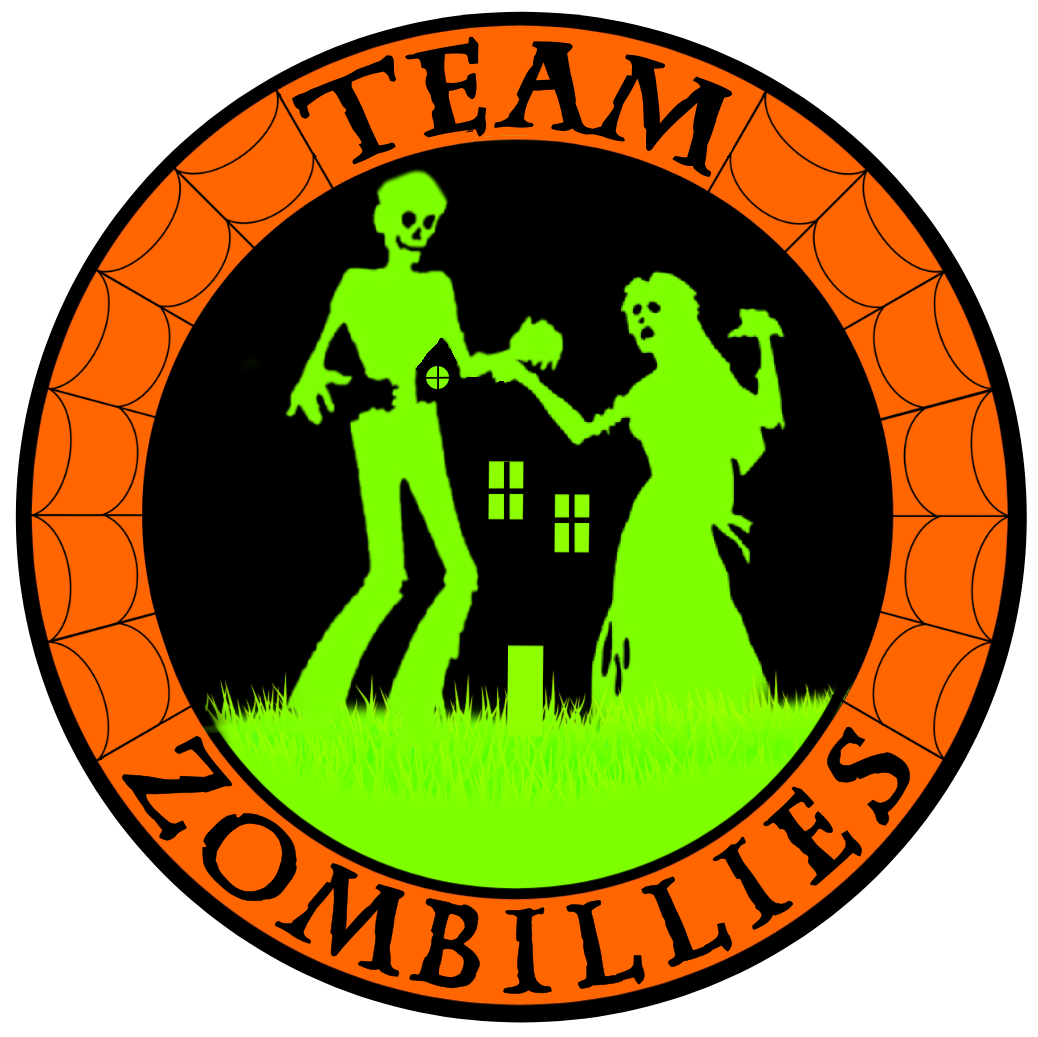 This attraction was reviewed on October 24, 2020 by Team Zombillies.
How Do We Get These Scores?

Final Score:

8.33
How Did We Get This Score?

Summary:
House of Trepidation returns for the 2020 haunt season, and continues to consist of three Halloween attractions: The namesake House of Trepidation, Crossroads of Carnage, and Condemned. Each of these revolves around the deranged Dr. Belle and the different stages of his illegal and inhumane experiments.
We were happy to discover a significant increase in the overall scariness and actor energy this year! Multiple air-operated props and animatronics have been added to pick things up a few more notches on top of that as well. After speaking with management about the new changes, we also discovered that they've been working with the co-located Nightmare on Edgewood during the offseason, and the increased intensity that we noticed seems to be a result of that cooperation.
Pandemic precautions were in place at House of Trepidation, but be aware that contact with the actors is a possibility. More details on that later' Aside from that, 'don't touch anything' and mask-wearing policies are still in place, and hand sanitizing stations were available' because, after all, you wouldn't want to catch anything from the Doctor's patients, now would you?
Are you ready for your appointment with Dr. Belle? Let's get you checked in…
---
Cast: 8
How Did We Get This Score?

The beginning of House of Trepidation starts off with a theatrical and enthusiastic welcome into Dr. Belle's not-so-humble haunted home. As we made our way through, it seemed like there were more spirits this year who'd fallen victim to his various malpractices and when they would reveal themselves, it became obvious that they were a little more ticked off about their untimely deaths than they were during our 2019 visit.
Energy and enthusiasm were noticeably higher this year, and a few were manifested strongly enough that they could touch our ankles or even tug us back into the walls with them! Dialogue was fairly limited, though, throughout the 3 attractions, but a few select spirits (such as the dolls, the nurses, one of the plaque-placed trophies, and the mad scientist) were able to provide longer and more meaningful interactions.
Their actions varied quite a bit as well this year. While some of the spirits tended to rely on their presence alone to intimidate us, others were far more relentless at making sure we knew how angry they were with Dr. Belle' and apparently our presence being there as well! One of them insisted that we were sick, and we were convinced that we were going to get treated whether we thought we were sick or not!
---
Costuming: 8.24
How Did We Get This Score?

A lot of changes were noticed in the costuming department during our visit… and good ones! The costumes seemed more realistic, worn, and layered than in seasons past. They sided on more vintage and practical pieces for the respective scenes rather than the more off-the-shelf wardrobes and masks we've found here in the past.
The makeup was more pronounced this year and accented the facial features of those wearing it. The face coverings donned by some of the characters had very interesting apparati attached to them such as tubes and sharp teeth! The nurses looked especially believable with their darkened facial features, appropriate attire, and syringes protruding from their faces and skin. The theatrical masks in use also accented the characters wearing them, although the makeup applications seemed to be the standout looks on this particular night.
Some of the more believable looks consisted of the plague doctor, the doll with the cracked mask, Slenderman, Misery at the entrance to House of Trepidation, the man wearing a skin apron and mask, and the human trophy.
---
Customer Service: 9.24
How Did We Get This Score?

Our Google Maps device led us right to HoT without any issues. We tried to pull into their large lot like we're used to doing but witnessed a parking attendant sending the cars in front of us down the street, so we decided to follow. Just about a block down, we spotted another wand-wielding parking attendant guiding us into a small, but well-lit overflow gravel lot next to a street. All parking was free.
Navigating the premises was rather easy, just follow the signs on the building as you make your way through the lot. The only time we were a bit confused is when the haunt spit us out and we weren't sure how to properly exit the building. They have an extra outdoor section where you can find a few extra scares, so you want to be sure not to miss it!
Portable restrooms can be found closer to the building which are being cleaned every few hours and re-filled with hand sanitizer. Additionally, there were a few more sanitizing stations spread throughout the attractions. Their website also says they're wiping down common touch areas throughout each night.
Once inside the haunts, there was a 'low bridge' (a place where ducking low was necessary) and some uneven flooring, but they were fairly easy to spot. It says on their site that the haunt is wheelchair accessible.
All cast and crew members were seen wearing masks appropriately, even security officers. The waiting lines were also spaced between groups and the spacing inside the haunt allowed for plenty of space between groups.
We do want to mention that, despite what we read on their website, we were touched by multiple actors. They had masks on and one even had gloves, but we just want to make sure visitors are aware of this. We weren't warned of this before entering this season, although the typical, 'don't touch the actors and they won't touch you' was limited to just 'don't touch anything while inside,' so we suppose we could've seen that one coming. Their COVID plan on the website does state that we were on a level 4.5 of the 'Back on Track' recovery plan for Indiana, and it did switch to Level 5 by the date we attended. Because of this and because we and the actors were all wearing masks, we did not feel unsafe during our walkthrough.
---
Atmosphere: 9.4
How Did We Get This Score?

Multiple hearses and large signs at the entrance of the parking lot instantly told us that this was no ordinary warehouse… and rightfully so; even Dr. Belle knows that. Because Nightmare on Edgewood and House of Trepidation are housed within the same building, you will see decor and signage for both, although it did seem like NoE had a much stronger presence in the ticket queue area than HoT.
Before going in, a neon-decorated ticket booth, all of the signage, screams, and revs of chainsaws helped stir the anticipation. A well-dressed actress gave us the rules before we entered, getting within inches of our faces to express her sternness. As we waited near the entrance to the building, two large, wooden, antiquated doors stood before us. Once they opened – all on their own, mind you – it was as if we'd stepped into HaunterLand! What's HaunterLand you might ask? It's kind of like Wonderland, but an all-encompassing world of spooky decor instead. This area is known as Scare Central at HoT.
Scare Central leads folks to the entrance of House of Trepidation, and is the only indoor area where pictures are 100% welcome! Within this indoor portion of the queue is where we experienced a skeletal horse-drawn buggy, the facade to the house, gargoyles, a rattling coffin, trees, a water fountain, menacing lighting, and much more detail. We would also like to note that additional layers were noticed in this area, from creepy cloth, lights in the carriage, and we finally got to see the coffin working!
As we neared the facade, screams escaped from within and they sounded like screams of guests that entered just before us. This added to the anxiety of entering' because who doesn't want to go into a place that sounds completely horrifying, right!?
Although the queue areas for Crossroads of Carnage and Condemned aren't nearly as elaborately decorated, the characters were in appropriate costumes and the entrances themselves gave us a small hint of what to expect inside.
---
Special Effects:

8.14
How Did We Get This Score?

There were some notable additions in the special effects arena this year. In the past, they mostly took an old-school approach with their visuals and scare techniques. However, this season, they've added some animatronics throughout. These aren't just ordinary, pop out and make air noises animatronics, these things are quite violent and their placement was very effective. If you find yourself in the right place at the wrong time… watch out! These things have no idea what 'personal space' is' which makes 'em that much scarier!
Between the three haunts, they displayed some unique effects. These include their creaky and spongy, wooden walkways, a swinging chandelier, additional furnishings that move on their own, a foggy illusion surprise, a vibrating floor, a trophy room, and more. We also noticed some very well-decorated areas such as the wine cellar, lab, and doll room.
On the other hand, there are still some more-barren and -dark transition zones. Although we were informed several years ago that these are intentional, and despite the fact that many deceased bodies can be seen through the walls' slats in these areas, these relatively lengthy transitions can tend to detract more than they help when the attractions are as short as these.
We could hear some sinister sounds in several areas, but we did attend on a busier night and sometimes the 'sound bleed' from adjacent scenes can make it harder to hear them. The most effective sounds came from the props themselves, which also added to their realism and intensity.
---
Theme:

8.98
How Did We Get This Score?

At the entrance to each attraction, we were given a short segment of the haunt's specific involvement with the overarching theme of Dr. Belle and his experimental practices. The location of the attractions is a result of Dr. Belle and his wife, Elizabeth, who chose this large warehouse years ago as a place to continue the doctor's treatments for patients. Each of the three attractions plays an important role in Dr. Belle's story.
The first attraction that guests will visit is House of Trepidation, where the doctor and his wife took residence. When they moved into the house, they brought many dark and demented spirits with them that were attached to Dr. Belle. To this day, they watch and stalk from within the walls. As visitors enter, they tend to become very restless'
The second attraction is Crossroads of Carnage. Inside, you can expect to find Dr. Belle's more official workspace, along with additional restless and uneasy spirits that fell victim to his 'care.' There are also patients within who are eagerly awaiting the arrival of other unsuspecting victims. These patients are trapped here because they entered the clinic, but never walked back out!
Before we entered Crossroads of Carnage, we were checked in as if we were patients. The beginning of the haunt starts off in what seems to be Dr. Belle's clinic and quickly spirals into a more sick and demented place.
At the entrance to Condemned, we were warned that we would soon be facing our very own fears. This attraction houses Dr. Belle's patients' actual fears. Inside, we experienced the minds of unstable mentally, and physically ill patients. Needless to say, these mutilated manifestations can sense your weaknesses… and they may well just use them against you!
---
Scare Factor:

8
How Did We Get This Score?

House of Trepidation kicked it up a notch in the scare department as well. Overall, the haunt provided more frights and startles and made sure they targeted everyone in our group as often as they could. When we entered some rooms, they tried to wait until everyone in our group was in before they had their ways with us.
They also added to the variety of scare techniques in use. These mostly came in the form of distractions and scares from violent props. As mentioned above, they have added some new and larger animatronics and they are very well-placed. We will warn you, you better watch out or you may get plowed over!
One of the best scares resulted from something as simple as a bush. A BUSH!!! Now, in our defense, this was no ordinary bush. You see, it was very much alive and it suddenly moved a large object out of its way when it decided to suddenly reveal itself near our feet. Good one, Russel! (Or was it, Rustle?!) Another unique scare resulted from a rather tall, slinky man on stilts with no eyes' but always watches!
There were a lot of hiding spots within the walls and, when paired with perfect timing, they're nearly impossible to pick off. We were also startled by one strong AF blast of air, a vibrating floor, sudden sparks, and other common phobias. At one point they did a great job at catching our attention way above us while the real scare below us quickly swooped in for the kill (or animatronic attack, in this case).
They've also taken one of the effects in the house from the past few seasons and enhanced it in a way we've never seen before. It was such a good combination that we're still talking about it amongst ourselves! All we're going to say is' fog curtain.
---
Entertainment & Value:

7.75
How Did We Get This Score?

Our trip through all three attractions was a bit shorter this season at 14 total minutes. General admission tickets are $25.00 per victim and fast passes are $35.00. At the GA price, this brings their MPD to 0.56 which is about 1/3 of what we saw most often in 2019.
It is encouraged that you purchase your tickets online this year to avoid as much contact at the attractions as possible. With the online fast pass option, you can schedule your arrival time online as well!
They will be having several special events this season including 'LGBTQ Night' on October 15th, 'Lights Out' on November 6th and 7th, and 'Trick or Treat' on October 25th. Combo tickets for both House of Trepidation and Nightmare on Edgewood can be purchased for $40.00. <<<<< We recommend this one for the best value, especially since they're both at the same location.
We noticed quite a few changes throughout the duration of our tour and we can't wait for our visit in 2021. Should you decide to visit, be sure to keep your masks on, you wouldn't want to catch anything from any of Dr. Belle's patients!
---
How Did We Get These Scores