Review of Hudson Haunted House Haunted Attraction
Review of Hudson Haunted House Haunted Attraction
Review of Hudson Haunted House Haunted Attraction
Hudson Haunted House
Hudson Haunted House is a Haunted Attraction located in Hudson, OH.
2250 Barlow Road, Hudson, OH 44236View All Details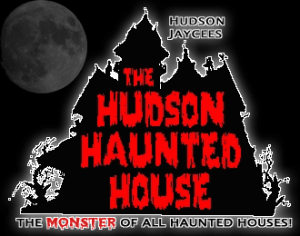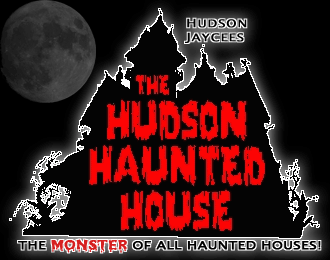 Features:
Free Parking, Food/Concessions, Special Events, "Old-School" (Low Tech), You will NOT be touched, Original Characters, Covered Outdoor Waiting Line, All-Indoor Attraction, Family Friendly
Team Jefferson Starship reviewed this attraction on October 6, 2017.
Final Score:

8.82
Summary:
Hudson Haunted House is a charity haunt that packs a whole lot of scare into a smaller space. With almost fifty years under their belt, this haunt is full of layered and detailed scenes, shocking tricks, and devilish delights for young and old. Featuring a variety of original monsters all scaring for a charitable cause, you'll feel good to be scared. For those with younger party members a matinee performance is run on Sundays with the lights on and a guide to keep the creatures at bay. Charities range from locals in need to larger organizations and emergency response groups. Early season nights sometimes accept canned goods in place of admission to donate to the area Food Bank. Run and staffed by the Jaycees and student volunteers, the Hudson Haunted House is full of screams and heart, both of which they'll offer you at a low price.
---
Cast:

9.36
The monsters in Hudson Haunted House were impressively in character and on point when it comes to scares. Back and forth exchanges were plentiful, quick-witted, and our team enjoyed watching the responses fly back and forth without character ever being broken. A ridiculously off-key version of a jaunty sailing tune we used to combat the fear was turned around on us and used for a good scare, which made our night!
---
Costuming:

9.18
Our team was really impressed with the usage of makeup by the actors at Hudson Haunted House. Every face we saw was detailed and nuanced, masks were used more sparingly and always tucked, and each creature was outfitted to match the scene they were haunting. Particular shout outs go to a clown with horrifying facial wounds, some disembodied ghouls that crossed our path, and a disconcerting doll whose eyes left us particularly unnerved.
---
Customer Service:

9.28
The staff at Hudson Haunted House were professional and friendly. They were more than happy to talk about their haunt and the positive experiences they've had building the haunt as well as the life-changing effect it's had on some of them. The way we approached the house did make the signage on the street a bit hard to see, but Google Maps took care of locating the proper street and the house itself was easy to spot and very decorated. Staff members are attentive and knowledgeable, so much so that they were able to determine a group was stuck in the maze without any input from the monsters inside. This team of haunters is a tight knit family that loves their work and the charitable outcome that comes from it and it showed in every action they took and every interaction they had with guests.
---
Atmosphere:

8.63
Country music played from a vendor by the parking lot and the sounds of screams filtered out of the door and across the line as we waited. Haunters and staff kept the excitement high as they taunted and talked with guests, and a very prominent list of all the groups that have benefited from the haunt's existence was available to study as you waited.
---
Special Effects:

8.84
There is an incredible attention to detail throughout the entirety of the Hudson Haunted House. A simulated moon shone thanks to some rather crafty tricks, a room of glowing skulls hid a shocking surprise, and one optical illusion had us questioning our stability and sanity. Sound effects are a little sparing, and there was some bleed, but what we heard used was effective and well-placed. The build team here has put in a lot of hours making sure that each room is just right and it shows!
We particularly enjoyed the skull room and the moon rising over the graveyard.
---
Theme:

N/A
N/A
There is not a unifying theme to the Hudson Haunted House. Instead, it is an old-school haunt with a variety of traditional scenes scattered throughout.
---
Fright Effect:

8.65
Not a single group that we witnessed exiting the haunt lacked at least one terrified face or a long scream. A patron we talked to listed the haunt as a 1,000 on a scale of one to ten, and one poor soul wasn't able to even make it inside. Line attendants make sure to balance groups so that haunters are able to pay attention to both the front and the back of the group so that everyone gets to enjoy the scares. Monsters use the environment to come at patrons from all angles and to shock and scare at every chance. The finale of the haunt will have you jumping and fleeing towards the exit.
---
Value:

7.8
Hudson Haunted house is a shorter haunt coming in at about 8 minutes in length as their space is limited. On the other hand, we saw staff offer multiple groups a reduced rate to go back through. This may have been because we came at a slightly slower time, but we saw more than one group take advantage and re-enter for more scares. Ticket prices are extremely reasonable and on special nights are reduced to charitable food donations. Considering low ticket prices ($5 for anyone under 48 inches and $10 for anyone above) and the amount of scares you get in Hudson Haunted House, this is not a haunt to be missed!
---
Photos from Review Trip:
Click to Enlarge
Guest ReviewsGuest Average: 0 out of 10
Sarah – 10/10Challenge Accepted was awesome! Me and my boyfriend were looking for escape rooms in our area, and …show more as poor college students, price was a big factor. Despite being only two small locations in the mall, they have multiple rooms, at 20, 40, and 60 minutes long, with the 20-minute rooms being only $10 each! We've been back multiple times, and loved every one! Staff is very helpful and enthusiastic about their job, and is thrilled to explain all the little secrets after you escape. Will be back every time they make a new room!
Norma – 4/10We visited this attraction on the last night of their 2018 season I believe. We did show up late …show more (about 20 minutes before they closed) and it was dead in the waiting line. Regardless, every group that was in the haunt somehow ended catching up to one another. We walked as slow as we could knowing there wasn't anyone behind us but we still couldn't stay away from the group in front of us. They had one teenage female that was petrified of everything so all the monsters kept taking advantage of it, cornering her every chance they got. They also followed her through multiple scenes that weren't theirs while our group tried to stay behind some and there were no entertainers around because they were all following her. When they would stop and turn around to go back to their base spots (if they even have them there), some of them just walked passed us without any effort towards scaring us. It was a disaster. This chic's name was Lauren and by the time we got to the exit of this thing, we were relieved that we didn't have to hear her name called out over and over and over anymore. She had to of been extremely annoyed by it herself. It took all of the fun out of it. Actors even stopped us in some of the maze portions so the other monsters could entertain their group for quite some time and they would just be staring off into outer space. The only way we knew they could talk is because they said Lauren's name already. Besides that, costuming was mostly store-bought quality. Nothing different to look at here. Scenes were the same. Some looked as if they had been built out there in the woods for years and they've sat through the seasons and no one's ever gone back to touch them up. Parts of the maze where there's a lot of plastic and wood seem to possibly be a danger. We didn't see any actors for quite some time in them bc they were following Lauren and if someone ignited one of these things, I'm afraid it would have taken us a long time to find the exit. Some spaces were very tight for us, if those were to fill with smoke where there are roofs, I don't think that would be good at all. At one point, we didn't know where to go at all so we weaved through these pipe-like things and found a hole and we started walking on this really dark path into the woods. There were props and things out there but 0 lights. Come to find out, it looked like a previously closed portion of the trail because when we got to the end of it, there was no way to get back into the maze. We had to crawl under caution tape to get back in. That right there tells you that no actors were paying any attention to our group. We paid full price for our tickets that night and we honestly should have just passed this place up. We've been here before too and it wasn't that bad. The highlights of the trip were the gentleman that introduced us to the park and gave us the rules before we went in. There was also one clown (Pickles, maybe
?) that actually put effort into scaring us but he was mostly one of the only ones. In one of the mazes there was a chainsaw assailant behind a door and we could hear the saw and see him through the crack of the door but we couldn't get in. When that door finally opened, holy shit! That was the best scare in there for sure! Also, there are places where you will need to duck down, tight corridors as mentioned above, uneven terrain, and a lot of walking (especially if you're bad at mazes) so be prepared for that.
Norma – 6/10Maybe we just went on a bad night but we weren't very impressed with this haunt. We had heard many …show more good things about it and we ended up with a free Saturday night so we gave it a shot. We showed up at probably 9:30 at night. Waited in line maybe 15-20 minutes so that wasn't bad. We really didn't have problems with spacing inside the haunt except for a few times but we were able to slow down and it helped when there wasn't anyone behind us. I will say, there were a lot of unique things in the haunt portion. One interactive set was very different and unnerving. Some of the characters were really into their roles while others were bland. One was sitting on top of a washing machine and he jumped down and we were thinking, "Oh shit" but he didn't do anything, he just jumped at us a little and said, "What?" In the outdoor portion of the haunt it was a bit too dark to see the characters, especially the Creeper. Our favorite part was the alligator! They know how to utilize this now, commonly-seen prop to the fullest for sure! If you are likely to pee your pants, you just might lose it on that one! I would give the house itself a 7 out of 10. Now we were under the impression that the corn field was haunted too. Although it was a good maze, there were three scareactors in it and they were terrible. No lights, sounds, sets, nothing but mud and corn and the dark. At first it was creepy but after we walked and walked and nothing happened, we were aggravated and ready to find our cars. The last actor that we came across could have hidden well since they were in all black but they didn't, they stood in the middle of the trail acting like they couldn't see, whispering to us as we walked asking us if we were customers. Wow. Don't upgrade to the corn if you're expecting a fright in there, it won't happen.
---
2017 Awards
Best Small Haunt (Given by: Team Jefferson Starship)
Actor Shout Out Award - Graveyard Girl (Given by: Team Jefferson Starship)
---