Hudson Haunted House – Full Review
Hudson Haunted House is a Haunted Attraction located in Hudson, OH.
2250 Barlow Road, Hudson, OH 44236View All Details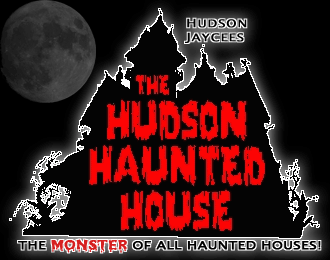 Features:

Free Parking, Food/Concessions, Special Events, "Old-School" (Low Tech), You will NOT be touched, Original Characters, Covered Outdoor Waiting Line, All-Indoor Attraction, Family Friendly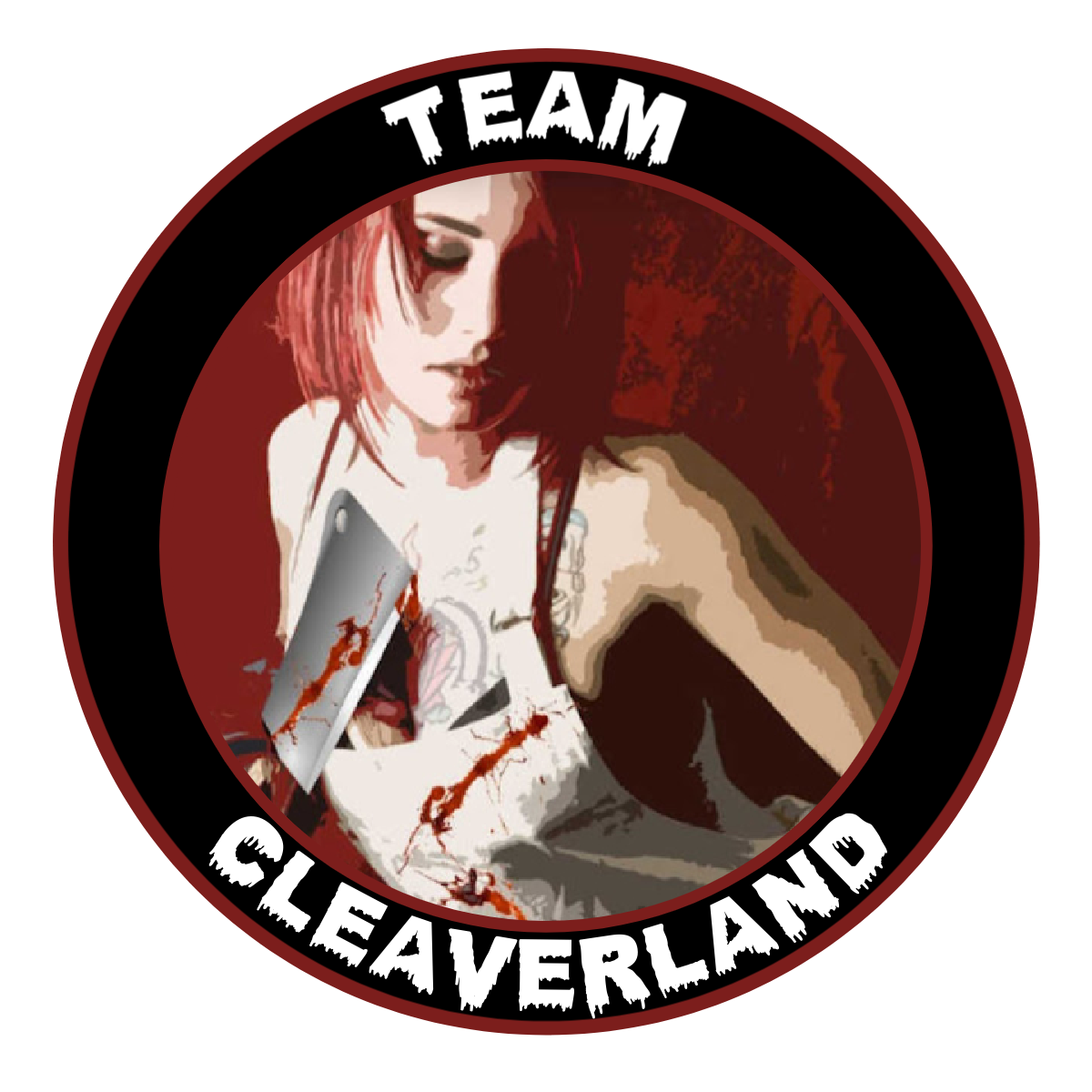 This attraction was reviewed on October 9, 2020 by Team Cleaverland.
How Do We Get These Scores?

Final Score:

7.7
How Did We Get This Score?

Summary:
Hudson Haunted House invites you to come on a journey with them back to those thrilling days of yesteryear, namely the decade of the 1970s — the heyday of Jaycees-run haunted houses. The Jaycees (for 'Junior Chamber'), a not-for-profit organization providing leadership, skills development, and training opportunities for youths, operated hundreds of haunted attractions nationwide and were a seminal force in the evolution of haunts as we know them today. They were the very definition of 'charity haunt.'
If you want to read more about the Jaycees' place within haunt history, please see the Haunted House Association's '12 Things That Shaped Our Industry' article (https://www.hauntedhouseassociation.org/featured-article/history-of-the-haunted-house-industry-haunted-house-association) and 'The History of Ohio, Kentucky and Indiana Haunts' on the City Blood site (https://ohioshaunted.com/thehistoryofhaunts/).
Their numbers have dwindled, but there are still Jaycees haunts operating today including Hudson Haunted House, organized by the Hudson Jaycees. We can't speak for the other Jaycees haunts in the country, but Hudson remains an adherent of the Jaycees style and aesthetic we remember (sometimes dimly) from the area Jaycees haunts of our youth ('now gather 'round, young'uns, and I'll tell you a story 'bout the olden days!').
When you see the term 'old-school,' the Jaycees tradition is a large component of that phrase: basic and typically handmade props and effects, primarily actor-driven, with the actors often behind railings that separate them from patrons.
Hudson Haunted House has been around a loooong time. Hudson is an all-volunteer haunt and all its proceeds go to charity. To date, they've raised almost $2 million for their community. This is their 49th season, which we believe makes it the longest continuously operating haunt in Ohio (just edging out the Akron Haunted Schoolhouse) and not too far from oldest in the whole country! Earlier in its long run, Hudson had a reputation for being very dark and intense, as well as rather short. Let's see how they stack up today!
---
Cast: 7.65
How Did We Get This Score?

Well, if you're going for an actor-heavy vibe to carry the show, it's a good idea to have a committed and zealous troupe to populate the place. Score! We found Hudson's actors a dedicated and well-trained lot.
Given the group that runs it, there were naturally many youths in the cast. They proved to be more effective and intimidating than most other young actors we've run across. Good training and grounding in tradition from its long history no doubt play a role; in chats with staff, we discovered there are plenty of legacy cast members and multi-generational haunters.
The first couple of scenes featured the silent/sinister types. After that, they mixed in some talkers and screamers. The butcher demanded we look her in the eyes, then screamed at us not to stare at her. The mad doctor unleashed a singularly maniacal laugh after he asked for our heads. And the young lady in the psychiatric ward? Wow, if that is the ear-splitting shrieking she does for hours at a time every weekend night for a month, she probably could bottle it or patent her secrets to become haunt royalty. We might have heard louder or more high-pitched screaming (debatable), but certainly not for that duration or frequency. She hit us with it relentlessly as we walked through and out of her room. Yowza; stand aside, Jamie Lee Curtis!
We counted just north of 15 actors, so there weren't a lot of people in whole numbers, but It's a short haunt, so for the size of the place they provided adequate coverage.
---
Costuming: 7.07
How Did We Get This Score?

Simple but effective. Various facial disfigurements and blood-smeared visages were the rule. A foxy-faced ninja (/samurai?) wielded the traditional curved sword. One jumper-outer featured an over-the-face skull mask and wore just a black branded hoodie with nothing on the hands, which was a little jarring. The butcher, doctor and clown all sported appropriate gear for their chosen profession. Seen up close and in full outside lighting, the queue actors had the best looks.
---
Customer Service: 8.99
How Did We Get This Score?

Guess what? Hudson Haunted House is located in Hudson. It's a lovely little small-townish suburb about 45 minutes south of Cleveland. If you get there early, you might want to stroll the very attractive main street that's filled with shops and cafes.
We found Hudson Haunted House easily via GPS. A blinking sign indicates the turn. The driveway into the parking area and the walk from parking to haunt don't have great lighting, so take care behind the wheel and on foot.
Parking is on asphalt and gravel. There seems to be plenty of it; they had a pretty good crowd when we were there, but we had no problem finding a spot. The queue is outside and mostly covered by a canopy. You might be exposed to the elements for a little while if you're here on an especially crowded night.
Police are highly visible. During our backstage chat with staff, we witnessed security personnel responding with extreme speed to potential situations.
On the subject of safety, Hudson's COVID precautions include sanitizer stations, temperature checks, and no-touch policies. We were told that not all actors wear masks, but the ones that don't are properly distanced by barriers and platforms. Full details are available online. Speaking of which, Hudson operates a superior website with all the info you need, and they are active on social media. Check them out for frequent special offers (more on this in the last section).
---
Atmosphere: 8.72
How Did We Get This Score?

Outside of the building, it's a neat set-up. On the way to the ticket booth, we passed a hearse, an old jalopy truck occupied by a skeleton couple, and a table with representatives from the local sheriff's department giving away freebies, including Halloween candy (YAY!!!), as well as a merch table selling what appeared to be quality outerwear and knit caps, plus sturdy-looking insulated cups with some serious lids.
There were three or four queue actors entertaining those in line. A fire pit by the exit added some nice ambiance if not some needed heat on this balmy evening, but that will surely come in handy later in the season. The 'Tantalizing Tigers' performance troupe (great name!) of fire-twirling divas delivered more dynamic flame-fueled fun.
Now, for the food. The stand serves up a selection of standard fair munchies. A bevy of Italian sausages with piles of peppers and onions sizzling away on the grill looked and smelled divine, but we opted for the fresh fries and lemonade. Both turned out to be titanically tasty.
In recent years, Hudson has also featured carnival-style games like balloon pop. We assume they were nixed this year because of COVID. Even without these games, there was a good amount going on with plenty of nice haunt-y and autumnal atmosphere.
---
Special Effects:

7.94
How Did We Get This Score?

As with the makeup and costuming, simple but effective. No animatronics, some puppets, a fair amount of stage dressing. All in all a very stripped-down approach, which some will find off-putting given some of the mind-blowing multimedia spectacles on offer these days, while others will consider it a refreshing blast from the past.
That said, there were some definite highlights to please just about anybody. A huge creepy-crawly that suddenly glided down the wall got our spidey-senses tingling, and the roomful of floating glowing skulls was well designed and executed. Their vortex spinner was longer than any we've seen in a while, and its dark tunnel was amusingly coupled with AC/DC's 'Back in Black' on the soundtrack–one of at least a couple of classic rock tracks that are perhaps a nod to Cleveland's 'rock city' reputation as well as the haunt's historical relationship with legendary Cleveland rock station WMMS.
Overall, the audio was quite good, mixing music, sound effects, and some ambient and just plain weird noises with little noticeable bleed-through between areas. Likewise was the lighting. When you're this spare with the special effects your lighting must be spot-on, and it was. The result: a good mix of short dark stretches punctuated by well-lighted scenes. Most of the sets were appealingly old-school, in that they are perched on a raised platform with railing and/or other barriers for audience separation.
---
Theme:

N/A
How Did We Get This Score?

---
Scare Factor:

6.83
How Did We Get This Score?

Hudson was more on the fun side of the scare spectrum, as opposed to pee-your-pants frightening though two of the scenarios from the Special Effects section really got us: the creepy-crawly that jumped down the wall produced a yelp and jump-back, and the super-sick skull room resulted in a great actor-hidden-in-plain-sight fright.
Probably most disappointing on the fear front was the lack of a finale and corresponding scare out the exit door. We'd rather run screaming than walk out casually!
Special note to parents looking for age-appropriate antics: not even counting the not-too-shocking main show, Hudson presents one of the more family-friendly slate of options we've seen. There are two Sunday afternoon matinees this season (the next/last one on 10/25) featuring mask-off, lights-on trick-or-treating fun for the little ones. At the Sunday evening shows (remaining are 10/18 and 10/25), kids can wield a $1 'Monster Magic' glow stick that will make the creepy critters cower from them.
---
Entertainment & Value:

7.46
How Did We Get This Score?

The big knock on Hudson has always been its length or lack thereof. This is still the biggest criticism that could be lodged against it. Our trip through the house took 8 minutes, the shortest time of a main or single attraction in our two reviewing seasons and possibly our shortest ever.
General admission is $12, for an MPD (entertainment minutes per dollar spent) of 0.67, definitely on the lower end of the scale. On the other hand, looking at it from pure dollar number terms, the price of admission is one of the lowest we've seen.
On top of that, kids 12 and under can get in for half price of $6, and military personnel also get in for half price, while there are many special discounts available throughout the season. For example, on our review night healthcare workers could get a 4-pack family passes for $25; look for upcoming offers on their social media. The trick-or-treat show is $3 per child, or free with a donation of a new toy; see website for details.
Generations of Clevelanders have enjoyed Hudson Haunted House, and by the looks of the line when we visited, that love is being passed on through the years. We think three different audiences especially would appreciate Hudson Haunted House: 1) families looking for an alternative to more graphic, gory, outrageous attractions, especially considering the special kids' shows outlined earlier; 2) for those looking for a more affordable haunt night, the ticket price is low, sometimes can be lowered with special offers, and you can wash it all down with some similarly low-priced (and yummy!) late-night vittles; 3) if you want to see a living museum of 70s-era-styled hauntology–at least how we remember it!–this is the most old-school of old-school haunts we've visited.
Congrats to Hudson Haunted House on a great haunting history. We look forward to your 50th season!
---
How Did We Get These Scores

---
Guest ReviewsGuest Average: 10 out of 10
John knight – 10/10 – October 26, 2018I hadn't been to a haunted house in years and am so glad that a friend and I took the time to check …show more it out!Both the acting and the displays were top notch.Everything seems to come together flawlessly as you inch your way through,I.e. the sounds,visual effects and the acting ability of those involved.The experience there left me with an impish smile on my face the whole time I was there and continued the whole drive home.I would strongly recommend this trip to anyone!congats and admiration to the great staff at the Hudson Haunted House!A true local gem!
---
Past Awards
---
2020 Awards
Best Multi-Gen Cast (Given by: Team Cleaverland)
---
2017 Awards
Best Small Haunt (Given by: Team Jefferson Starship)
Actor Shout Out Award - Graveyard Girl (Given by: Team Jefferson Starship)
---