Hundred Acres Manor – Full Review
Hundred Acres Manor is a Haunted Attraction located in Bethel Park, PA.
1 100 Acres Drive, Bethel Park, PA 15102View All Details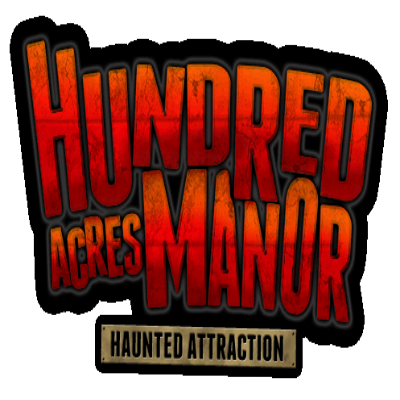 Features:

Free Parking, Restrooms/Porta Potties On-Site, Handicap Accessible, Food/Concessions, Gift Shop/Souvenirs, Optional Games/Midway, "Hi-Tech" Attraction, You will NOT be touched, Original Characters, Covered Outdoor Waiting Line, Indoor/Outdoor Attraction, Family Friendly

Most Recent Video from The Scare Factor:
(Scroll for Scores and Written Review)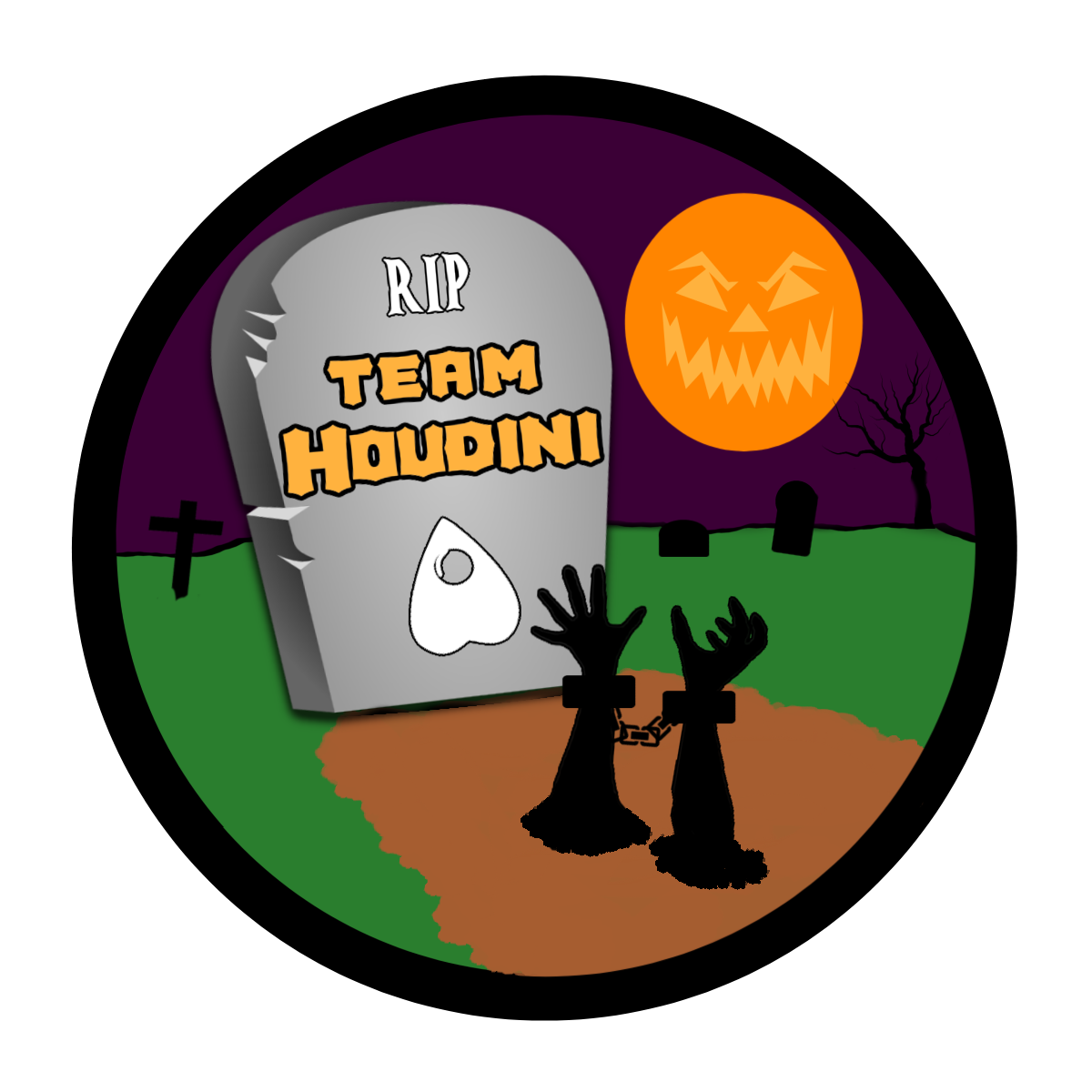 This attraction was reviewed on September 23, 2022 by Team Houdini.
---
About Our Reviews and Rating System
---
Final Score: 8.65
Final Scores – By Category

Final Scores – By Attraction

Summary:
The temperature is dropping, the leaves are changing, and the manor has reemerged. Hundred Acres Manor, one of the most well-known haunts in Western Pennsylvania, has returned to terrify any who enter its walls. HAM located in South Park, PA, revives its five unique themes from last season, with added tweaks, for us strayed individuals to experience. A perfect fall night, an intense experience, and a fun time kicked our haunt review season off with a scream!
---
Cast Score: 8.59
Cast Scores – By Question

Cast Scores – By Attraction

Cast Review:
This year we counted a slight bump in actors to around sixty-one, a handful more than last season. Outside of the transitions between themes, we noticed only a few areas without a spirit roaming about, but it never felt understaffed, especially considering the immensity of the haunt. Could there have been more actors, sure, but for us it comes down to how well those actors engage and perform.
This season we felt the actors were really on their game and provided a more enthusiastic and energetic show. Actors stuck to their characters which varied from theme to theme. We were initially greeted by what we assumed to be the lord of the manor; he provided the rules of the house. His voice was raspy and course varying from meek to mad in an instant. In The Host area, we met various chaps and lasses from the streets of old London. These Londoners expressed different issues happening in their small town. They yelled at us, with their British accents, about "breaking curfew," warned us that "the wolves were real," reprimanded us for "bringing in our disgusting air," one man called us "pestiferous rats," a music teacher advised we were "out of tone" and, speaking of out of tone, one drunk barmaid was singing a rendition of London Bridge, as she stumbled around. The other themes offered a variety of characters and interactions fitting to that area.
Breach 2.0 offered a little less dialogue. Victims and deranged scientists were running the area: victims screamed for help as they banged on glass pods while scientists popped out for a quick scare.
Voodoo: The Spell brought back more diversity with voodoo priests and priestesses, swamp dwellers, occultists, and more. Not only did these performers provide frightful dialogue they also seemed more interactive. One larger, intimidating gentleman in a top hat followed us around the cemetery and later popped back up in the bayou, not letting us pass, and a voodoo priestess made feral growling noises as she climbed from an old shack to the bridge we were on (over water) using slinky movements.
Once we made our way to the Folklore, we encountered another variety of inhabitants; lost hikers, freezing to death and crying for help, warning us that "they can smell flesh blood," and a lost tourist whined, "I was supposed to be on a trip to Miami, this is nothing like Miami!" Yetis ran wild snarling and roaring, as one individual resorted to survival more as he stated, "I need to get some meat for the Yetis as he revved his chainsaw.
Finally, we headed to Hallows Eve, this is the Halloween party everyone is dying to get in… or out. The party hosts and guests varied throughout the property: several party goers informed us that they "wanted to go home," a witch wanted us for her potion, we were advised of our tardiness to the party a few times, and we even got an old fashion "Boo" in the attic.
The range of characters and personas varies throughout the manor and fits each theme accordingly. We would have liked a little more back-and-forth banter with the actors as well as some more physical acting to the characters, but there was an improvement overall this season.
---
Costuming Score: 9
Costuming Scores – By Question

Costuming Scores – By Attraction

Costuming Review:
HAM continues to impress with costuming. Each role has its unique costume and make-up/mask, which is fitting for that theme and area. The costumes were above the big box store costumes that the average Joe would buy. The makeup looked professional, detailed, and realistic. Most actors wore contacts to add that extra creepy look.
Our British friends had attire fitting to the period of the late 1800s, while some had makeup that made them appear ill or dead, others had bloody and clawed faces since they were in the werewolf area. We enjoyed the makeup on the lady in the black light area of the Voodoo section as well as the Voodoo priestess mentioned above, both costumes stood out as we went through the haunt. We noticed that some in the Folklore section had pale blue and white makeup with blue lips, reddish-purple, noses as well as black fingers giving the appearance of frostbite and hypothermia adding to the detail and variety of the characters.
We saw three or four queue actors that evening. One who stood out the most was a female zombie who lurked around the mid-way area, her tattered dress drug along as she limped her way around, her pale purplish makeup gave her a dead appearance, with contacts rounding out the look.
HAM continues to improve on the realism and diversity of its costuming giving audiences a more convincing and immersive experience.
---
Customer Service Score: 9.75
Customer Service Scores – By Question

Customer Service Scores – By Attraction

Customer Service Review:
As noted, I have visited the Hundred Acres Manor location way before they were known as Hundred Acres Manor. However, newcomers will find it quite easy to find. Hundred Acres Manor is in South Park / the Bethel Park area of PA. Google Maps (not that I needed it) lead us to the location. They have two parking areas, one being closer to the haunt on 100 Acres Manor Dr., and one on Corrigan Dr. just across from Hundred Acres Manor Dr. There are plenty of signs and police helping patrons cross the street. If you park at Corrigan Drive, they provide a free non-haunted wagon ride through the park and to the haunt. It is a nice touch although I do miss driving through the dark, creepy, park dodging deer, and listening to Thriller.
Once you arrive at the haunt, the layout is straightforward: Ticket booths to the left of the scream bar, Post Mortem shop (unfortunately closed this evening), and a food truck to the right. After purchasing your tickets and heading into the waiting area, you will also have access to the main concession stand, photo ops, new dunk tank, the gift shop, and maze.
We noticed no safety hazards that were outside the norm for a haunt, like dark areas, tight areas, and uneven areas. Take your time and you will be fine.
The staff we dealt with were friendly and helpful. The ladies at the ticket booth, concession stand, gift shop, the maze, the buried alive host, and Spencer in management all provided a wonderful experience.
Their website is user-friendly and follows our 3-click rule, meaning we can find all the important information in 3 clicks or less. From the main page, you can access links to purchase tickets, attractions, themes, schedules, and more.
---
Immersion Score: 8.46
Immersion Scores – By Question

Immersion Scores – By Attraction

Immersion Review:
New for 2022 is our immersion section. As you walk onto the ground of the manor it's evident you are at a haunted attraction. Purple lights illuminate the stone castle-like structure, the stained-glass windows glow an orangish yellow, intense music shakes the ground, and a large creature looms 20 feet above guests.
Once inside, we felt completely immersed. We didn't notice any out-of-place items to distract us from our experience. With the detailed sets and special effects, it was very immersive.
HAM offers five themes in a single walk-through. Once you have completed your journey, you will end up back out into the mid-way area where you can grab food, and souvenirs, take pictures, or have a drink.
---
Special FX Score: 9.37
Special FX Scores – By Question

Special FX Scores – By Attraction

Special FX Review:
HAM has excellent sound design throughout the haunt, music scores that change per theme, and sound effects that change per scene all add to an incredible and authentic experience. Werewolves howl as we walked through the wolf-infested streets of London, and the intense soundtrack played in Breach, a haunting version of "When The Saints Go Marching In" could be heard throughout the cemetery of the Voodoo area, crickets, owls, and frogs could be heard in the swamp area, and a whimsical song played in the Halloween party area, just to name a few.
Scene detail is one of the best in the area, with impressive cinematic sets that feel like real rooms and not just set pieces that engross us guests during our adventure. The mix of indoor and outdoor areas gives customers a good variety and some unique designs to explore. Walking through the shops of London felt like real shops filled with tangible products, the open market area with food stands offered another level of pragmatism. In Voodoo, the cemetery had large stone statues and mausoleums, and the rushing water below our feet in the bayou felt like we were about to step on a real boat house (which seemed to move more this year), The most stand-out area is the newer Folklore. For some reason, it feels colder when you enter this area, maybe they have a unit to make it feel cooler, or maybe it's the realistic appearance of everything being frozen but it feels colder, and we were happy to see the inclusion of snow this year.
Props and animatronics are also incredibly convincing, and some dummies they had I swore were real. I did notice a few animatronics not working or not on, but we were told some things did not make it through some strong summer storms we had.
HAM excels at Special effects; last season I took my daughter to kid's days for a lights-on tour and the amount of detail in each scene is phenomenal. You would never see half of the detail during a normal experience. They do a fantastic job of keeping their sets, props, and effects specific and on-point with the theme of each area or room. HAM also does not just focus on sight and sound but also your sense of smell as scent machines are used in the haunt, adding yet another layer to the realism of the themes.
---
Scare Factor Score: 7.64
Scare Factor Scores – By Question

Scare Factor Scores – By Attraction

Scare Factor Review:
HAM offered up some scares to all our team members. HAM sticks to traditional jump scares but delivered in various ways: screams, growls, jumps, stomps, bangs, air cannons and other quick unexpected bursts of horror came flying our way. Some were noticeable and some were not. One interesting moment of dialogue furthered our fears when one creepy female actor spoke to us in a normal voice before changing it to a deep demonic voice which was very creepy. We had a few individuals block our paths, as well as some chainsaw chasers, and stalkers. We would like to see some more interaction and additional scare tactics from this amazing crew.
We found the finale a little lackluster but better than nothing. I would like to see a big sexy scare at the end that sticks with us the whole ride home… but that is just me.
---
Entertainment & Value Score: 8.5
E&V Scores – By Question

E&V Scores – By Attraction

E&V Review:
The ticket process varies; general admission is $28 (up a dollar from 2021) VIP is 40 and lets you skip the general admission line, finally, Super VIP adds a Hoodie to your VIP ticket. Hoodies purchased separately are $40 so super VIP is a good deal if you want a discounted hoodie and want to skip the line. In the past, I have waited over 3 hours to enter the manor. New this year is the Scream Pass a season pass general admission ticket valid every night they are open (30 nights) for $119. It took us 30 minutes to survive the manor, at the general admission price of $28 which equates to 1.07 minutes per dollar. A little below last year's average of 1.3 MPD. However, we feel this is still a good price for the show provided.
The maze is an add-on attraction for $8 and it was on par with last year's maze. The exterior did receive a facelift, but the inside kept its old-school appeal. We would like to see some additional actors in the maze for a more enjoyable and scary experience. Also, for those individuals 21 and over, you can stop by the Scream Bar to enjoy a drink. Tickets for the Buried Alive ride are $8 and listed on the site; however, it was open, and one of our team members, Deandre, did take his final ride with Tom Savini. In this unique experience, guests jump inside a coffin and experience what it would be like to go from funeral to grave, with an immersive multisensory experience hosted by Tom Savini.
Currently, neither escape rooms are open. They also have a lights-on tour aimed at kids or those scared of haunts on Oct 23rd. This is also a good place to see all the details that you cannot catch in a normal show. For the bravest souls they offer a lights out event, "Lights out for Leukemia," where groups get a single candle to navigate the house in pitch black, a personal favorite of mine and a great cause. Which reminds me I need to grab tickets soon.
Once again, Hundred Acres Manor provides an amazing spectacle and continues to be one of our favorite haunts to visit each season.
---
View Full Score Sheet
---
Pics We Took From Our Visit:
---
Promo Images:
Click to Enlarge
---
Guest ReviewsGuest Average: 5.73 out of 10
The Hauntfinder General – 9.5/10 – September 9, 2016While I was originally planning on starting the season with a huge bang next week in Michigan, last …show more minute circumstances led me to Pittsburgh yet again. Still, kicking the season off with what I always claim to be the 'best house in PA' is not too shabby. Always a great area for haunted attractions, but the drive is kind of long and shitty. And the PA tolls are just terrible. And the rain. Can't forget the rain… It poured so bad right up to a couple minutes before we got there. And then it just stopped entirely. Weather is so bizarre. Nevertheless, I was just happy that we wouldn't have to get drenched from the car to the ticket booth. We didn't arrive til late-like 9:30ish. Two full hours after they opened. I wasn't concerned by this seeing how it's so ridiculously early in the season. I only had one other place I was planning on hitting last night, and they were open til midnight, and 20-some odd minutes from there. So there was plenty of time. Or so I thought… Upon arriving, they had lot attendants directing traffic, which I was surprised they'd need so early in the month. But as we approached the illuminated labyrinth that is Hundred Acres Manor, I could see the line was bigger than anticipated. Still, I figured general admission would suffice. So we paid our $20 (a modest price for such a good attraction) and proceeded through the archway to the line, which I could now see was clearly even longer than I had thought. The place from the outside looks pretty amazing. Spotlights shining in the sky, metal music blasting over the PA, cool stained glass windows glowing in the castle-like exterior of the enormous structure. Truly an intimidating haunted attraction if there ever was one. It began to rain again. Then stop. Then start again. And what luck, their line there is uncovered for no apparent reason. It looks like they constructed their line area and just forgot to put on a roof of some sort. No idea why there's nothing there. 20 minutes pass and I realize that for $10 more, VIP would've totally been the right way to go, as we've only moved 1/4 of the way to the entrance. There appeared to be a total of 4 line-actors patrolling the perimeter of the line. A deformed nurse, chainsaw zombie guy, alien guy (that smelled funny), and a stringy-haired screaming girl. They're mildly entertaining for the first half hour, then boredom and annoyance quickly set in. 75 minutes pass overall before we get to the door. That's an hour and 15 minutes of listening to clusters of high school kids inane conversations and stupid selfies being snapped from every angle all while being rained upon. I definitely admit I f*cked up not going VIP. But it won't happen again. By now it's 10:45, and we're just entering the place. They're sending in small groups of people, hence the slow line. But I can't complain. After all, group separation is key to an ideal experience in these places. What luck, the VIP couple in front of us are slow-moving, so it takes literally no time at all to catch up to them. Sometimes it's just a no-win situation. I just reviewed this place last year, so I'm recognizing a lot in the first half of the place. Most of which is virtually unchanged. The attraction starts with a traditional haunted house kind of vibe, with lots of long hallways, flickering lights, cobwebs and such. The first memorable prop/animatronic is the sawed-in-half corpse that rises into the air and lets out a spray of flatulence out of it's hanging intestines as we pass by. The Torture Tank section is a trip also. I think it's the same, but it's a little more memorable this time for some reason. Featuring scenes involving a corpse with a birthday cake and party hat with the back of it's head blown out, a crazed magician with a chainsaw, and very realistic mutilated dummies in various gruesome scenarios. I'm looking forward to the 2 new additions allegedly installed in this place for 2016. But I'm assuming they're probably towards the end, which the were. Things remain kind of humdrum for me (since I just saw all this stuff a year ago) til we get to the voodoo section, which if I'm not mistaken, was the standout for me last season. We pass through an outdoor courtyard complete with a small graveyard and flickering candles before entering through some sort of mausoleum into a very realistic cave section. Employing the use of flowing water, dripping stalactites and whispering voices, and a charging giant skull headed creature, this section is virtually unchanged from last year, but still equally as effective. The bayou area with the wooden bridge and waterfall is also an amazing part. Another of my favorites from last year. Lots of jungle-like atmosphere. Snakes, giant plants (even a guy dressed as a plant), and a giant crocodile head that emerged from the darkness comprised the rest of this part. Finally we make it to the first of the new sections. This one has some kind of alien/sci-fi theme to it. We pass through a bunch of science-laboratory rooms and hallways featuring actors in bio suits and alien carcasses before coming upon the coolest room in this area. Designed to replicate the interior of a space craft, a lop-sided room (at almost a 45 degree angle !), complete with a giant dead alien thing sitting at a console of some sort. This one was a challenge to make it through because of the extreme floor angle. Very cool though! This area concluded with a pair of dazzling neon blue laser light tunnels that were mesmerizing to pass through, along with a slow-moving black-lit tunnel where I ran headlong into some actor guy that looked just like Dick Van Dyke. I laughed about this for the rest of the way through the place. Then came the second new section. This one based around traditional Halloween themes, traditions, and classic monsters. This one wound up being my new favorite. We began by entering through what looked the facade of an old house all decorated with traditional Halloween decorations. We passed through furnished rooms like you'd find in a house from 50 years ago or more, complete with creepy, silent characters watching as we pass by. Eventually winding up in some sort of attic lined with costumes and old decorations. The next portion revolved around traditional horror movie monsters, such as witches, mummies, vampires, and werewolves, to name but a few. I recall passing through curtains that looked like bloody guts at one point. Haven't seen those before! The attraction convened in a big room with a giant, multi-eyed alien animatronic creature that roared as we passed through the exit door. By now it was 11:30, and there was no way we'd make it to Demon House, which I wasn't too broken up about. They didn't impress me much the last two years anyway. So I called it a night, and began the long trek home. At about 40 minutes, this place is a staggeringly large house. So much to see and experience within, there's really something for everyone here. Love the new attractions, especially the last one. So glad to see that they got rid of their annoying maze at the end. Instead replacing it with legitimately good attractions. I hope more places follow suit! Really the only bad things I have to say about this place is their need for a cover over their line area, and the actors could play maybe a slightly bigger role in this place. Not many of them are overly memorable, mostly opting for a quick pop out scare and disappearing. All things considered though, this place remains THE house in PA as far as I'm concerned, and has consistently updated and improved their attraction every year that I've been there for the last 6 years or so. Keep up the great work guys! Their 13th year open has definitely started with a bang. Great way to start the season! Hauntfinder Rating: * * * 1/2 (out of 4)
Randy – 6.4/10 – September 24, 2022Okay if you want an Average Haunt. I was extremely disappointed because this haunt is said to be in …show more the top 50 Haunts with a high score. They advertise as top 13 in USA but it was average. For super VIP ($65) you have to wait in line (but you do get a sweatshirt at the end) although they did have a few good scenes and costumes. they have alot of empty passage ways and not many actors. Alot of the themes and props were a great value knock off of the Haunted School House and Laboratory in Akron Ohio. And id Recommend Scarehouse in Pittsburgh before Hundred Acres Manor. Bottom line.. Doesnt live up to standards. Was a Disappointment.
Caleb – 6/10 – October 8, 2017I am very sad to see what has become of Hundred Acres Manor. It has been the same scenes and set up …show more for years with little to no changes. The lack of actors is getting very disappointing as well.
---
Past Awards
---
2022 Awards
Most Detailed Sets (Given by: Team Houdini)
Highest Rated Costuming - TIE - with Crawford School of Terror (Given by: Team Houdini)
Highest Rated Special Effects (Given by: Team Houdini)
Trixx - Megan M (Given by: Team Houdini)
Lars - Wayne T (Given by: Team Houdini)
---
2018 Awards
"Domo Arigato, Mr. Roboto" - Best Animatronic (Werewolf) (Given by: Team Scary Potter and the Hauntwarts Express)
"Wouldja look at that?" - Best Set Piece Non-Mechanical (Chapel) (Given by: Team Scary Potter and the Hauntwarts Express)
"You stink... but I love you" - Best/Most Diverse Smells (Given by: Team Scary Potter and the Hauntwarts Express)
---
2016 Awards
Scariest Haunt in Pennsylvania (Given by: Team Scary Potter and the Hauntwarts Express)
---
---
Past Awards
---
2022 Awards
Most Detailed Sets (Given by: Team Houdini)
Highest Rated Costuming - TIE - with Crawford School of Terror (Given by: Team Houdini)
Highest Rated Special Effects (Given by: Team Houdini)
Trixx - Megan M (Given by: Team Houdini)
Lars - Wayne T (Given by: Team Houdini)
---
2018 Awards
"Domo Arigato, Mr. Roboto" - Best Animatronic (Werewolf) (Given by: Team Scary Potter and the Hauntwarts Express)
"Wouldja look at that?" - Best Set Piece Non-Mechanical (Chapel) (Given by: Team Scary Potter and the Hauntwarts Express)
"You stink... but I love you" - Best/Most Diverse Smells (Given by: Team Scary Potter and the Hauntwarts Express)
---
2016 Awards
Scariest Haunt in Pennsylvania (Given by: Team Scary Potter and the Hauntwarts Express)
---
Join ourspookyadventures!
We visit Halloween haunted attractions year-round! Follow us for haunted house walkthrough videos, behind the scenes footage, and more!