Hysterium Haunted Asylum – Full Review
Hysterium Haunted Asylum is a Haunted Attraction located in Fort Wayne, IN.
4410 Arden Drive, Fort Wayne, IN 46804View All Details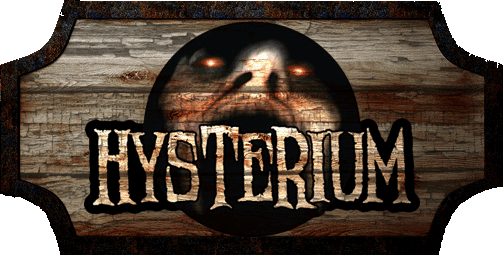 Features:

Free Parking, Restrooms/Porta Potties On-Site, Gift Shop/Souvenirs, Special Events, You will NOT be touched, Original Characters, Covered Outdoor Waiting Line, Indoor/Outdoor Waiting Line, Indoor/Outdoor Attraction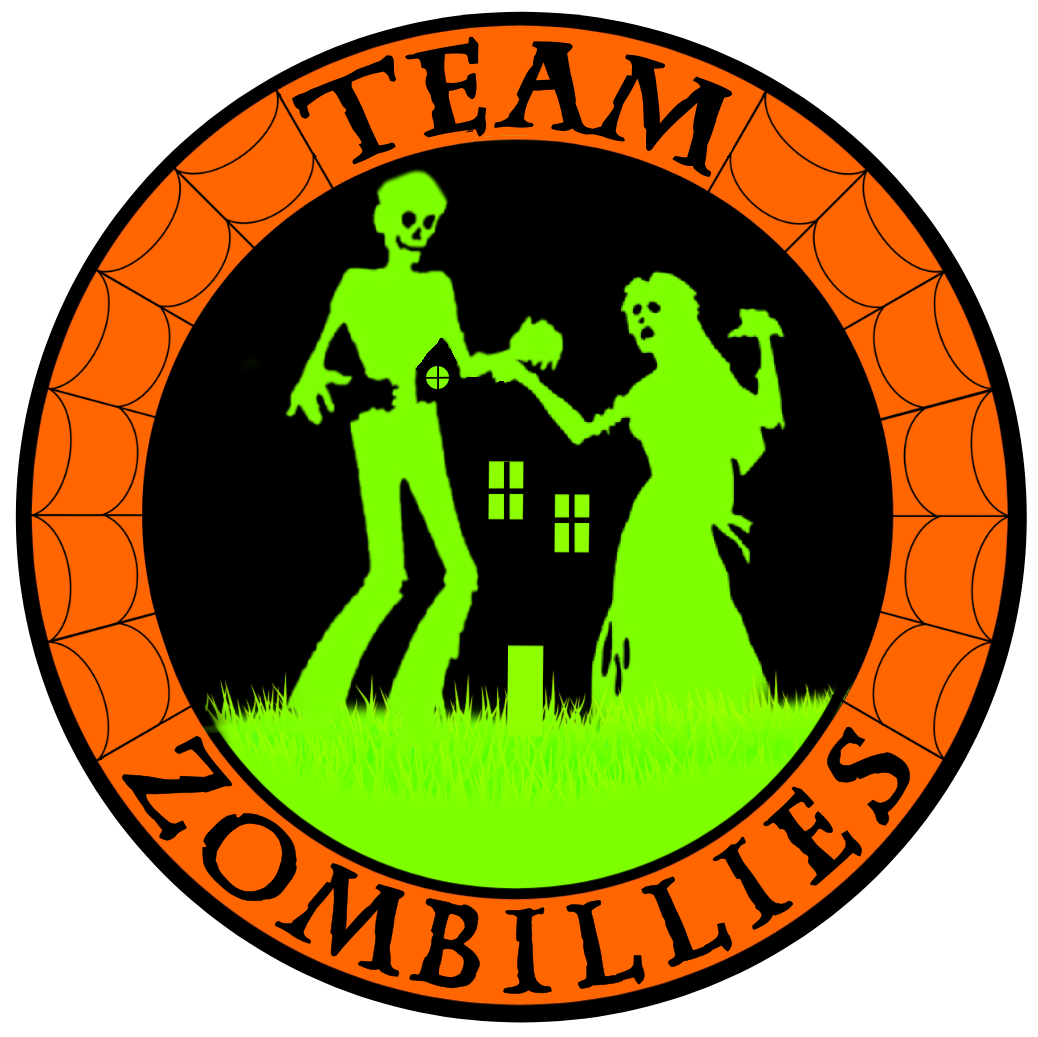 This attraction was reviewed on October 23, 2020 by Team Zombillies.
How Do We Get These Scores?

Final Score:

8.47
How Did We Get This Score?

Summary:
Hysterium Haunted Asylum houses some of the loopiest of them all in Fort Wayne, IN. We all know it's been a crazy year for everyone, and even though we can't wait for things to start looking a bit more normal around here, the 'ANARCHY- Patients Rule' pandemonium continues to be in full swing at the local Asylum! The patients have taken over and, upon entering, guests will progress through the patients' delusional nightmares… but not before a crap-tastic lobby visit and hellevator ride, of course!
Hysterium is always a fun attraction to visit; we never know what these patients are going to come up with! Still, with 2020 also in full swing, even these wackos know to keep their distance and not lick the doorknobs. We saw some great COVID precautions in place and even sanitizer stations in place throughout the haunt after the 'high-touch' areas! And after seeing some of these gruesome scenes, you may wish you had more opportunities to re-spritz.
Follow us as we face these unexplained delusions, and make sure you're wearing your COVID mask properly; some of the patients are in deep crap! (Not joking.)
---
Cast: 8.93
How Did We Get This Score?

So we already know that this is an Asylum-themed haunt, right? It's no surprise to find wacko patients and psycho doctors inside. But these guys (and gals) don't stop with just letting you know they're hearing voices or writhing around after their latest electro-shock treatment'
From the very first room, we could tell we were in for a 'treat.' No, really' Blowout Bobby and Bennie offered us some treats, but they weren't the wrapped chocolate candy variety. Well, *they might think it's chocolate' their own 'secret family recipe,' in fact' corn and everything (which is an essential food, you know)! They brought a whole new meaning to 'wearing your food,' too. Ok, we'll spell it out for you. They were completely covered in poop and offered to give us some! Despite what appeared to be a vastly exfoliating experience, we declined. We also turned down a fresh warm batch of their homemade 'lemonade.' Ever had warm salty lemonade? Us neither' and we don't intend to anytime soon.
Dr. Hiegel returns again this year and remains one of the evilest and most intimidating characters at Hysterium' at least while he's in his elevator. He gave us quite a surprise and was very good at navigating the confines of his dilapidated contraption. Later on, an actress volunteered to make us tacos out of sanitary pads and tampons. I'm sure we seemed a little stingy at this point, but we declined those as well' even though she said they tasted like tuna.
In addition to these very interactive actors (and a few more that we haven't mentioned), some contrast was provided by others that leaned a bit more heavily on a few select words and intimidating demeanors. We crossed paths with a sliding character, a couple of chainsaw slingers, a cultist that appeared to be performing some kind of ritual, a demanding lady in the kitchen, and many many more!
---
Costuming: 8.49
How Did We Get This Score?

Aside from the poo-plagued patients in whitey-tighties in the front room (we're still wondering if those count as 'complete costumes' or not), each of Hysterium's monsters appeared to be well- and appropriately-dressed for their respective scenes. We also crossed paths with a wide variety of villains, ranging from the expected deranged doctors and patients to other more-unique characters for their Asylum setting, such as the cultist.
We saw at least one theatrical mask during our walk-through this year, but it appeared to be of high quality and detail. Aside from that one, everyone was wearing some variation of a PPE mask. Some were solid black in color, while others were customized to be more cohesive with the rest of their individual looks. In addition, we noticed several prosthetics, copious quantities of blood, and some good makeup techniques.
One of the most unique things that we noticed this year was the guy in the nun/electrocution room with the syringe-adorned glove. Even though the room was very dark, leaving it very difficult for us to pick out many more details than that, his silhouette was frightening enough as it was!
---
Customer Service: 9.76
How Did We Get This Score?

Our handy Google Maps app took us directly to Hysterium. We arrived on a fairly busy night and found that parking can be a bit tricky on such occasions. Nearby parking lots for neighboring businesses are available, but small and tend to fill up quickly. When this happens, streetside parking is also available and relatively plentiful for overflow. On especially busy nights, though, finding a compromise between walking distance and time spent looking for a parking spot is a factor to be considered. It isn't the end of the world, but a tad on the inconvenient side.
This year, we noticed what we're calling a 'guard shack' (of sorts), which is where COVID screening is conducted. This involves temperature checks and providing some info for contact tracing. From there, the block walls that help keep the patients contained serve double-duty by corralling guests toward the ticket booth, which features a covered waiting line. Fast Pass holders are given a flashing red light at this point to help distinguish them from General Admission guests.
Next, as we made our way to the also-covered queue area, we were wanded for weapons by a security guard and saw signs for social distancing. An off-duty officer continues this year with the role of queueing the next groups to enter. We were placed with another group for our tour of the Asylum, and everyone was instructed to wear their masks properly the entire way through (which they did). Hand sanitizer was available in various areas inside (yes, inside!) and outside the haunt.
We felt the walkthrough itself was very safe this year. The claustrophobic hallway bags were deflated, the flooring was very smooth (minus a few small steps up and down that are pointed out by actors, and a 'low bridge' for tall people), hand sanitizer stations are in place after common 'touchy' areas, and the actors seemed to be adjusting for social distancing throughout the tour.
---
Atmosphere: 7.45
How Did We Get This Score?

Hysterium is located in a business/industrial complex, so their building can be a bit inconspicuous' that is, until you get closer to the entry/exit driveway. A faux block wall is set up with skeletal guardians that help keep the patients contained inside. Multiple banners adorn these walls, which help reiterate that you've arrived at the correct haunted attraction, as well as provide some useful info for all who dare to enter.
Spooky sounds could be heard at the ticket booth, although they were a bit quiet with all the commotion of the crowd. Aside from those, a large photo op can be viewed from the exit area, which is blocked off by a wall of metal barrels this year. These added a bit of decor to the waiting area while also helping guide exiting customers in the right direction.
We also heard a loud blast that sounded like a cannon firing every few minutes, which got the scares started well before we even entered the haunt! Just before we embarked on our tour, we could see the front door creaking open and some patients inside, peeking out at us. Combined with all of the other sounds and screams that we could hear coming from inside, this definitely helped get us anxious to get started!
---
Special Effects:

8.18
How Did We Get This Score?

The special effects within Hysterium vary from ideas that have been created in-house to some larger animations, grungy rooms, delirious set design, and themed rooms you would expect to see in a real sanitarium.
Our visit began in a horrendous-smelling lobby. From there, we entered an elevator, but this was no ordinary elevator. A blend of lighting, sounds, and jarring movements created quite a chaotic and realistic ride as we plummeted to the bottom of the shaft. From there, the path led us through a sewer system with running water, in between an interesting laundry room, down the corridors of an overrun hospital, through a psychotic patient's bedroom, a bloody bathroom, and the list goes on! We even noticed that two different hallways were decorated with the same wallpaper and walls, reiterating that we were still in the same hospital.
The details were immaculate in some areas, while simple-but-effective in others. There was a lot of writing on the walls, the kitchen looked like it had been plucked from a horror movie (complete with a conveyor of spinning body parts), and the bathroom looked as if it hadn't been cleaned since it was originally built! The patient within thought his 'blood bath' was something we'd be more excited to partake in. Nope, sorry buddy but that one's all you.
In addition, we noticed several different scents as we made our way through (especially in the lobby). We also noticed a change with some lighting techniques, which seemed more authentic with their sets. In one room, the lighting was getting brighter with the intensity of what we faced! We've mentioned it before, but we'd like to point out again that their checkered room is unlike any other we've seen, it's one of those you just have to experience! They also have an interactive vortex tunnel that we're sure will send you off walking a bit sideways!
The sound effects varied through the asylum as well. From real patients talking and yelling things at us to industrial sounds, a sinister song in a toy room, demonic hymns, and those accompanying some large creatures, the sounds we heard were realistic and added to the authenticity. In the elevator, the sound changes, so be sure you're paying attention!
---
Theme:

8.7
How Did We Get This Score?

Anarchy-Patients Rule' has returned to the Asylum once again. Well, as a matter of fact, we're pretty sure they've had full control since last year, given what they've done to that lobby!
At first, it was obvious that we were visiting the confines of some sort of mental institution. As we progressed, we discovered that we'd literally entered a mind warp. The delusional patients have brought their insanely imaginary thoughts to life, and they're waiting for you within the Asylum's walls! Don't worry though, they will spin you back into reality' if you manage to escape.
Although there were many scenes and rooms reiterating the asylum theme, the addition of a theme-appropriate intro story may be a welcomed improvement. From reading their Facebook page, we had an idea of what the theme was before we even arrived, but no one explained this to us before entering, and we missed hearing some of the quirky and sadistic one-liners that we've heard from the patients and doctors here in the past.
---
Scare Factor:

7.84
How Did We Get This Score?

Although a heavy majority of the frights were delivered by the patients and 'staff' themselves, we were also targeted by a unique assortment of other crafted varieties. We did get paired with another group for our visitation, which created a total of 7 or 8 group members. Along the way, we found that most of the scares were targeted at the middle and back of our group, but some scares or scare-ers targeted the entire group more than once.
There were a ton of places in the Asylum for the uncontrollable beings to hide. This made the scares harder to predict, but we will say that the scares in the darkness were the hardest ones to see coming! As a matter of fact, one of them got one of our group members so well that she nearly climbed a wall to get away! Beware of what lurks in the dark; you never know who or what might be hiding within and, at times, these beings are very large… and they may grab or bite you!
As we made our way through, we were caught off-guard by a shovel surprise and, as we were walking along the path, the ground suddenly changed. Other types of frights included feeling lost, there was some suspense buildup with the sounds and lighting, as well as a few intimidating characters. Hysterium does have a chainsaw chase, but unlike most haunted attractions that chase you out of the attraction, they chase guests back into the building!
The most effective scare of the night for us (and seemingly our group members) was the hellevator. As mentioned above, the mood quickly changes and the ride becomes more chaotic soon after boarding it. The sounds manipulated our sense of hearing, and the lights sporadically went out. During this time, Dr. Hiegel takes full control of the ride, and you never know when he may appear right in front of you!
---
Entertainment & Value:

8.63
How Did We Get This Score?

General admission to visit the patients is $15.00 per person and Platinum (Skip the Line) tickets can be purchased for $30.00. For 2020, they are doing timed ticketing, and it is preferred that visitors purchase their tickets online as tickets are limited and they can sell out!
From the time we entered the putrid lobby, our visitation at the Asylum lasted 17 minutes. This puts their minutes per dollar (MPD) at 1.13, which is just below the average we've recently seen most often. However, this show is jam-packed with entertainment and interesting encounters from beginning to end.
One patient had gotten loose and was yelling at customers in some sort of foreign language as they waited. It almost sounded Russian, but we're not really sure. Regardless, she was rather funny to watch and the other customers' reactions were priceless.
---
How Did We Get These Scores

Promo Images:
Click to Enlarge
---
Guest ReviewsGuest Average: 10 out of 10
Ryan – 10/10 – October 16, 2020It was awesome. It's a lot better then the haunted cave. Love the changes, and we had a great time! …show more It really scared my children. The acting and displays were better then we could have asked for. Great time and scares for Halloween.
yasss – 10/10 – October 12, 2019IT WAS FUN! i've been to many haunted places and this was by far the best. i've been to indy, and …show more never knew in my city, Fort wayne there was one scarier.
Jeffrey – 10/10 – September 28, 2019This place totally had me creeped out even though Im an avid haunted house finder and ave been …show more through many. Their actors are top notch and one of the best haunts I've been to in quite awhile!
---
Past Awards
---
2022 Awards
Best Vortex Tunnel (Given by: Team Zombillies)
Qro - Chance Hallaran (Given by: Team Zombillies)
Mo - Jelly May (Given by: Team Zombillies)
---
2020 Awards
Funniest Scare - Bobby and Bennie (Given by: Team Zombillies)
---
2019 Awards
Best Intro Scene (Given by: Team Zombillies)
Craziest Patients (Given by: Team Zombillies)
---