Indiana Fear Farm – Full Review
Indiana Fear Farm is a Haunted Attraction located in Jamestown, IN.
6736 South 500 West, Jamestown, IN 46147View All Details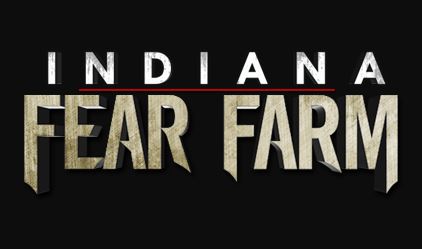 Features:

Free Parking, Restrooms/Porta Potties On-Site, Food/Concessions, Gift Shop/Souvenirs, You may be touched, You will NOT be touched, Movie Characters, Original Characters, Uncovered Outdoor Waiting Line, Indoor/Outdoor Attraction, Family Friendly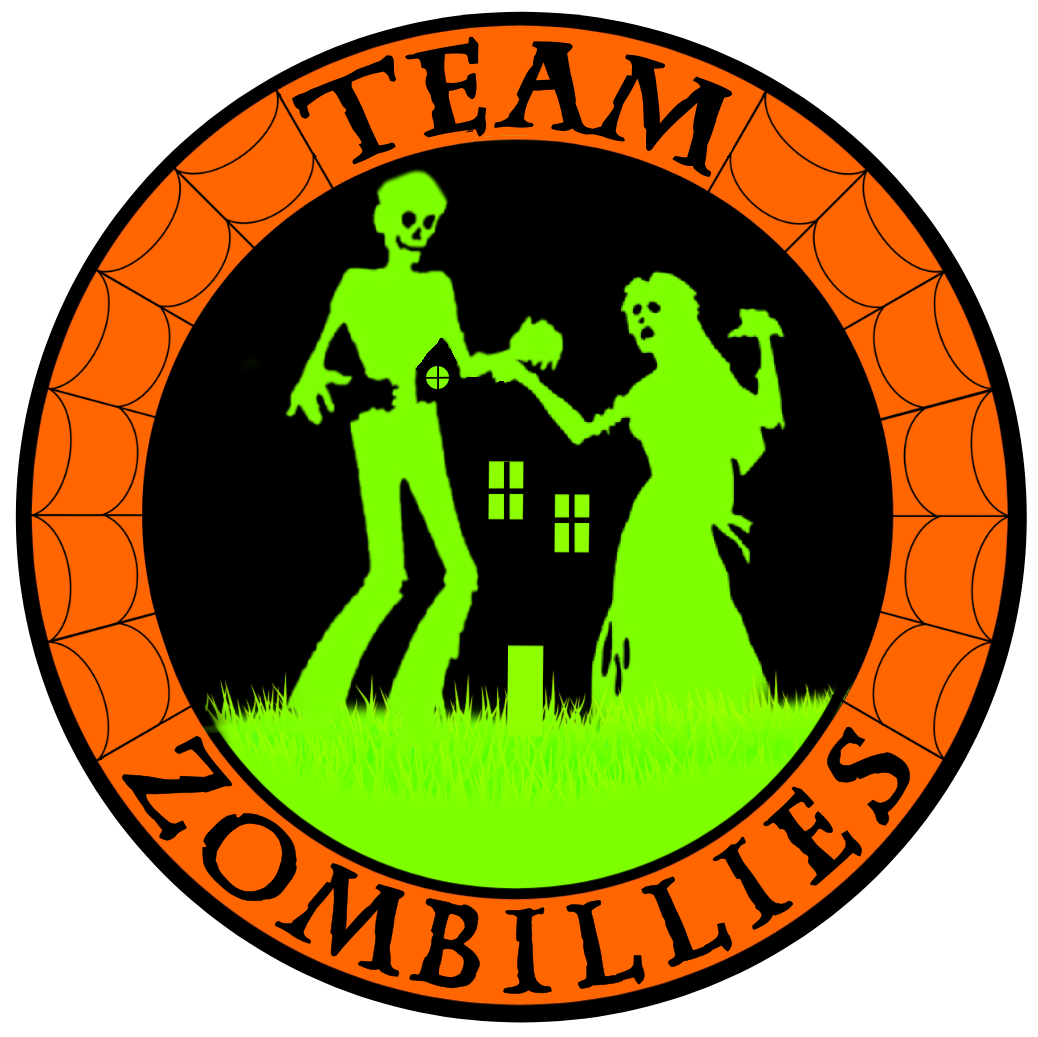 This attraction was reviewed on October 26, 2018 by Team Zombillies.
How Do We Get These Scores?

Final Score:

8.25
How Did We Get This Score?

Summary:
Indiana Fear Farm takes place on a real, working farm. Every year, during the Halloween season, KD Farm is transformed into a place of Halloween fun and fright. They are celebrating their 17th year in 2018 and offer two different attractions: The Haunted Hayride and Slaughter Barn.
The hayride is a family-friendly wagon ride into the dark forest and through a large variety of scenes. We must say, out of all the hayrides we've visited, this one was the most entertaining! They also used some scare tactics that we've never seen before, which is pretty impressive for a hayride.
The Slaughter Barn is a darker and scarier attraction that may be too intense for younger folks or the timid. While we made our way through, the slaughtering hillbillies were allowed to touch us! We weren't grabbed or anything too intense, but the way they went about adding the touch technique to their scenes was rather effective (more on this in Scare Factor below).
There is something at Indiana Fear Farm for thrill-seekers of all ages!
Hayride: 8.42
Slaughter Barn: 8.08
---
Cast: 8.01
How Did We Get This Score?

We were some of the last people to board the wagon on our particular outing. Some of the only available seats were right next to Michael Myers! Much to our surprise, he sure was a talkative one… not! As we made our way back to the woods, everyone was having a good time listening to the wagon's soundtrack (more of this in Special Effects), his intent and emotionless stares kept everyone glancing in his direction to make sure he hadn't moved.
As far as the rest of the cast, this hayride was unlike any other we've seen before. We counted upwards of 20 actors in some of the single scenes! We've never seen this many characters being utilized like this on a hayride, but it was very effective. With so many of them to try and keep track of, it was harder for us to focus on any one thing and, thus, easier for them to startle us.
We also noted that this was one of the only hayrides where the actors didn't board the wagon (except Michael). The wagons are designed differently than most; you don't sit on actual hay bales. Instead, it's more of an actual hayride where you sit on loose hay. We would think if any actors were to board the wagon, there may be a potential for slipping or kicking the hay around on all of the guests, both of which we were glad didn't happen. That's not to say that they didn't get extremely close to us though and, on multiple occasions, we thought they were literally going to fall on us from above! So, at Indiana Fear Farm, there's really no need for the actors to board the wagon.
They also hit weapons on the sides of the wagon and mastered their timing. Two hockey mask-wearing chainsaw assailants actually ran after the wagon (despite the thick mud on the trail). Now that's some dedication! In addition, some of them were extremely energetic and acrobatic. We don't want to give anything away but the uniqueness of some of the stunts that were pulled must be seen to be believed!
Although quite a few cast members tortured us in the barn, there were some larger gaps in between them where no one was seen (or the ones we came across did little to nothing). The actors inside the barn were utilizing the sense of touch, so don't be surprised when zealous zombies are reaching out and grabbing your legs or hats as you walk by.
One of the faultiest areas that we noticed in the barn was the dialogue. Despite the believable zombie growls and appropriate hillbilly slang, most of the dialogue was non-existent or generic. Multiple screams of 'Get out' were heard, which took away from the believability of these characters. We understood that they didn't want us trudging through their turf, but maybe they could have told us why or come up with some more unique iterations of these commonly-used phrases.
Hayride: 8.4
Slaughter Barn: 7.63
---
Costuming: 7.61
How Did We Get This Score?

The costuming on the hayride matched the scenes and, sometimes, the characters themselves matched each other! We came across a variety of makeup and masks that ranged in quality, but it seemed like makeup was the preferred weapon of choice. The makeup also helped in making these characters look more believable, as some of the masks were pretty standard… such as the two hockey masks and the face mask (instead of the signature pullover) worn by Michael Myers.
The makeup appropriately accented the villains, such as the green- and death-faced zombies, as well as the Beetlejuice characters, but others could have used additional features or wounds to increase the details of their likenesses (such as several trapped/hiding victims that were reaching for the hayride as it passed by).
When it comes to the attire, all of the characters that we could see appeared to have appropriate clothing. It didn't always match the scenes (looking at the clown by the school bus and cheerleaders), but from what we could tell, the costuming appeared to be complete, nonetheless. Michael Jackson was sporting a suitable, bright red jacket while the zombies were wearing distressed and tattered clothing. The Headless Horseman was in all black complete with a cloak and, of course, no head. The characters in the Beetlejuice area looked similar to one another (intentional) with black- and white-striped attire and matching clothes. There were pirates completely decked out (<– see what we did, there?), medical clothes on the asylum patients and more.
There was quite a variety of costuming in the barn as well. At first, we thought it would mostly be hillbillies and butchers, but this was not the case. Although we did come across some crew members that were aptly-attired in full-blown hillbilly gear, we also found some costumes that we wouldn't have expected to see in a barn attraction at all.
A lot of these costumes were harder for us to see, as they were hidden beneath lights, in darker areas or behind many wooden slats. We did notice a common latex mask worn with dickies coveralls, a uniquely-dressed lady in the attic, makeup that consisted of aging, wounds, and makeup that gave proof to a recent slaughtering.
Hayride: 7.68
Slaughter Barn: 7.54
---
Customer Service: 9.24
How Did We Get This Score?

Our trusty GPS lead us directly to Indiana Fear Farm. The brightly-lit complex is located on a long, dark and straight country road and their giant, banner-covered barn made it nearly impossible for us to miss.
This is a working farm that endures the effects of mother nature, so you'll want to prepare for this kind of stuff. On the night of our visit, it had rained quite a bit and the farm was dealing with quite a bit of mud because of it. In fact, there was so much mud in the parking lot, and mainly at the entrance/exit where cars frequented, that people in cars were parking down the road outside of the normal parking' probably to mitigate the risk of getting stuck. As we made our way through the parking lot, the mud was a few inches thick in some areas, so if there's been a recent rain, use extra caution as it may get slick. We recommend checking the weather before you go and wearing boots or closed-toe shoes that you don't mind getting duty if there's any chance it could be wet out there.
Navigating the property was pretty straightforward; the main areas of interest are very noticeable. The ticket booth was in a red- and white-striped building with a giant 'tickets' sign on the top. The lady that helped us with our tickets was friendly and the ticket takers at each attraction were as well.
As we boarded/unboarded the hayride, none of the staff members offered to help with the large step up/down into/out of the hayride. For those of us with short legs, assistance with this (or making the step smaller) would've been welcomed.
There are multiple ramps on the property, both at the entrance to the hayride and inside the barn. Even though it had rained, small slats had been added to the potential slip points to reduce the chances of falls. Still, be cautious navigating these areas, and don't wear shoes that don't have any traction. There was also a slide in the barn with no grab bar to help with getting down to the ground and into position, which made for a less-than-graceful moment for one of our group members.
Aside from these inconveniences, we didn't notice any true safety hazards and we were unscathed when we left the attraction.
Don't forget to stop by their concessions and merchandise booth on your way out, or before you get in line if you're hungry. They offer quite an assortment of food, drinks, candy, etc.
---
Atmosphere: 8.15
How Did We Get This Score?

The whole front of the large barn was wrapped with an 'Indiana Fear Farm' banner, which immediately let us know we were at the right place! Upon parking, we quickly noticed a woodline behind the farm's facade where many different-colored lights were seen within the trees. This added to our excitement and had us guessing what else might be back there.
Music, loud blasts, a tractor engine and roaming hillbillies in the queue added to the overall feeling of being at a haunted farm. When the (sounded like shotgun) blasts went off, it made most of the guests waiting in line jump in surprise! As we walked up, a benevolent bunny appeared to be entertaining a gathered group, but we never saw it again after that.
On the way to and returning from the haunted portion of the hayride, a Ghostbusters mix song was heard, which put us in the Halloween mood right before we got to the spooks and scares. Riding in the wagon next to Michael also helped build anticipation for the ride, especially when he stood up and jumped off the wagon!
---
Special Effects:

8.79
How Did We Get This Score?

There was a lot to look at and experience on this hayride! It appeared that many of the sets were constructed in-house, as we hadn't seen anything like most of what we saw out there before!
About halfway through the ride, we realized that when these guys build something, they do it BIG! At one moment, we were completely surrounded by two huge pirate ships before finding ourselves face-to-face with a giant pumpkin creature. There were also platforms in the air that were built for the performers to jump off and swing from, which brought a whole new level to the 'wow factor' of the hayride.
We also noticed a bus, rows of corn, a machine gun, and a whole lot more that you'll have to find out for yourself! Lighting helped to illuminate areas of the scenes where our attention needed to be focused, but a few of the taller platforms could have benefited from a bit more on their areas of interest.
The sounds on the hayride were the best we've experienced yet in such an attraction. Speakers were affixed on the front and rear of the wagon, which made it impossible to not be surrounded in an immersive soundscape that changed as we entered each successive scene. Hard rock tunes were heard the most and, although they were of high quality, there were a few times where they seemed to be cutting out for some reason.
When one thinks of a barn, you might think of hay, farm equipment and possibly not so much that would be considered 'impressive.' Well, we'll tell you, this is no typical barn! This was pretty much a full-blown, homegrown, hillbilly meat processing facility. We couldn't count the amount of meat that was hanging in the halls and cycling through a large area on a working conveyor belt!
Although many of the scenes didn't make direct sense with the theming that was introduced to us upon entering, we realized these were areas where we had stumbled upon someone's land that appeared to be connected to the Slaughter Barn. We ventured through a very well-done laser swamp (one of the best indoor ones we've seen, complete with realistic touches such as a tree), through living quarters, a grungy kitchen, different areas used for processing the slaughtered, and dark corridors.
Besides the scenes, some of the other effects that we encountered include sliding floors, putrid odors and more-pleasant smells, an off-balance washer, a loud buzzer and more! Speaking of sounds, nearly the entire way through, there was a very bassy, droning sound encompassing our ears as we made our way through. It was very unnerving and helped in keeping us on high alert as it was totally messing with our sense of hearing. The sounds in the very beginning were similar, but they were more intense at first.
Hayride: 9.24
Slaughter Barn: 8.35
---
Theme:

8.5
How Did We Get This Score?

The hayride didn't seem to follow a single theme. Instead, we came across a large variety of themed areas and characters in each. From two pirate ships and familiar ghouls from Beetlejuice performing an in-the-air dancing act to an asylum area and a harvest area, it's hard to know what's coming next on the ride. The majority of the characters matched the scenes they were in, but there were a few that didn't make as much sense as others' again, talking about the clown with the cheerleaders on the bus. Some of IFF's online pictures make it look like a Creeper is normally in this scene, so perhaps this was a fluke on the night of our visit.
Upon entering the barn, we were closed into a holding pen while a video played that explained the rules and the intentions behind the Slaughter Barn. This video introduction was fantastic and it prepared us to make our way through these acres and swamplands with tips for avoiding becoming their food. Although it was totally evident that we were being treated as hogs going to slaughter in the beginning portions of the haunt, as we made our way from the middle to the end, the areas we found ourselves in weren't as obviously related. We later figured out that we had navigated the lands of these crazed hillbillies and slaughterers, but not all of the scenes helped in tying this together.
Caged and zombified humans, a kitchen, lots of hanging meat, scrap remnants, an upper-level story, and black corridors are among some of the things you may encounter in this barn. That is, if you survive long enough to experience it all!
Hayride: N/A
Slaughter Barn: 8.5
---
Scare Factor:

8
How Did We Get This Score?

The scares on the hayride mostly consisted of the startle variety, but momentary instances of intimidation and suspense targeted us as well. There were some common fears that will be preyed upon too, including some 8-legged creatures, clowns, and fire. On the hayride, we felt that the scares were placed equally on both sides of the wagon and towards those near the back which made it seem like we all received an equal amount of fright attempts.
Sudden loud noises, close-call encounters with actors, explosions, and a few well-hidden fiends proved to be the most effective at scaring the wagon riders. The finale of the hayride was familiar to us, but the way it was executed wasn't and it helped build some much-needed suspense to this commonly-seen tactic. Although this was an effective ending, there was almost too much space between it and other areas near the end where we feel some great opportunities were missed.
In the barn, we encountered a larger variety of scares. The sense of touch was expanded upon in multiple ways; there were areas where it was so dark that we were forced to feel our surroundings to find our way out and the monsters within could touch us. However, they were very good at knowing just when and where to touch, which both enhanced and provided some of the startles. There were times where we would be walking along and a zombie or hidden creature would suddenly and lightly grab our ankle. There were times when we were surprised that these villains don't get stepped on because of how they weren't afraid to wait for the perfect moment.
Our group was paired with another group of four who showed a lot more fear than we did. The monsters could sense this and really seemed to favor targeting these members the most. They were also leading the pack, so we also feel that we may have missed a few of the best scares/startles. There were a few that paid attention to us in the back as they stalked behind us on several occasions.
Before we successfully dodged our fate in the Slaughter Barn we quickly learned not to trust anything… including the swamp (and you may want to watch touching the walls). At one point, the group with us was refusing to enter rooms first, which was rather entertaining. They were particularly not fond of the dark areas. A good startle was experienced at the very end, so be on the lookout and don't become the next body hanging from their meat conveyor!
Hayride: 8.18
Slaughter Barn: 7.81
---
Entertainment & Value:

8.13
How Did We Get This Score?

General admission tickets can be purchased individually for each attraction ($15 for the hayride or $13 for the barn) or a money-saving combo ticket for both can be had for $24.00. Although tour times may vary, from the time the music was switched over on the hayride and turned off (signifying when the scares would commence) we were on the ride for a total of 10-1/2 minutes. It took us another 13-1/2 minutes to escape the barn, which puts the length at 24 minutes for both attractions and results in a MPD (minutes of entertainment per dollar) value of 1.0. We found a $2.00-off coupon on their website and other discount information is available on there as well.
When it comes to outside entertainment included with the haunts, upbeat music played the entire time that we were waiting in either queue. There was also a fire pit and multiple queue entertainers roaming the crowd and providing some pre-show scares before they entered the attractions to help pass the time while waiting.
This was our first visit to Indiana Fear Farm. We did show up shortly before they closed on a Friday night, but we were very glad that we stopped! This was easily one of the best hayrides we've experienced. The farm was fun and spooky and it was clear that they love Halloween and want to spread that love throughout their two attractions. There were some younger attendees on the hayride, so depending on your children, this attraction may be the more family-friendly of the two. The barn, on the other hand, was darker and scarier, providing closer encounters with monsters and spooks, so it may not be as suitable for a younger crowd.
If you haven't done so yet, and you love haunted houses or hayrides, we highly recommend a visit to Indiana Fear Farm! We hope that we have time in the future to go back and we won't hesitate if we do!
---
How Did We Get These Scores

---
Guest ReviewsGuest Average: 10 out of 10
Claire Davis – 10/10 – November 1, 2019I haven't had this much fun in a long time! I went with some friends and we had so much fun ,with …show more the jump scares and headless horseman chasing us, that as soon as we got off the trail we put our money together and went again! Everyone was so kind and we were aloud to go a third time with the owner guiding us! I highly recommend this amazing trail that gives lots of memories!!!