Indy Scream Park – Full Review
Indy Scream Park is a Haunted Attraction located in Anderson, IN.
5211 South New Columbus Road, Anderson, IN 46013View All Details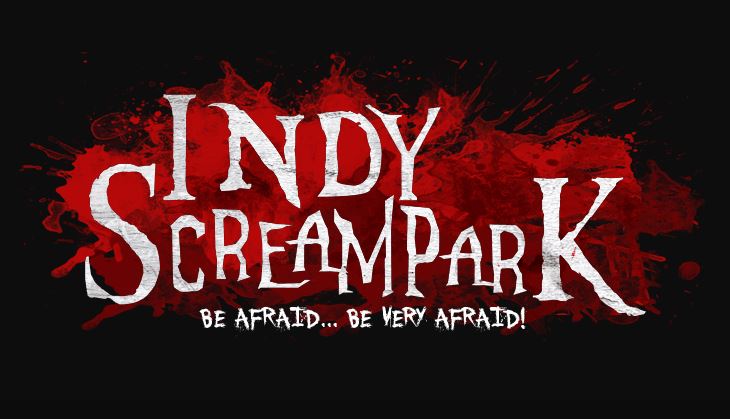 Features:

Paid Parking, Handicap Accessible, Food/Concessions, Gift Shop/Souvenirs, Optional Games/Midway, Special Events, "Hi-Tech" Attraction, You may be touched, Original Characters, Indoor/Outdoor Waiting Line, Indoor/Outdoor Attraction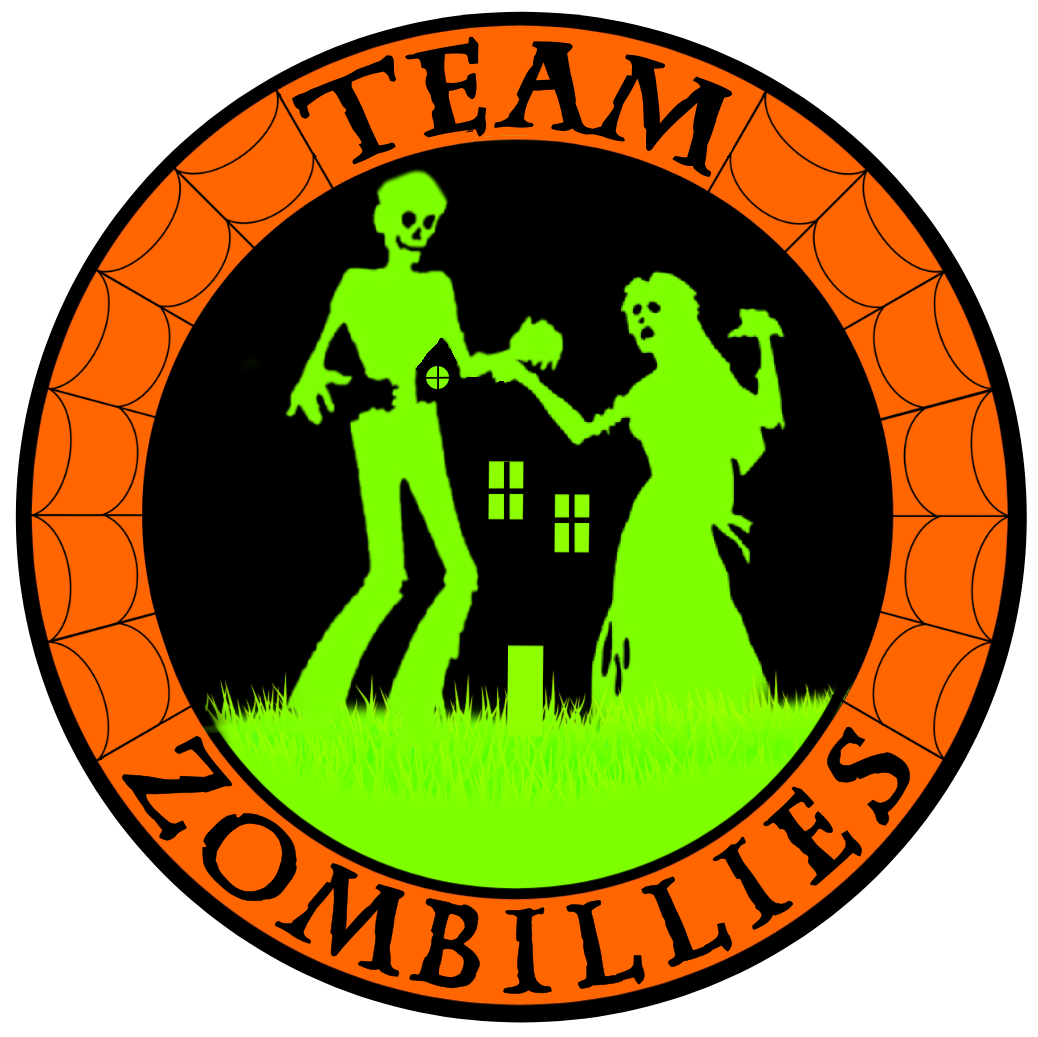 This attraction was reviewed on September 28, 2018 by Team Zombillies.
How Do We Get These Scores?

Final Score:

7.69
How Did We Get This Score?

Summary:
Indy Scream Park (ISP) is among the largest haunts in the Indianapolis area, consisting of 6 attractions (5 of which are 'haunted') at one location! This year, ISP is introducing scare-seekers to their brand new haunt for 2018: Killgore's 3D Circus! Returning this year are the fan-favorites Brickmore Asylum, Pandemic: Mutation, Zombieland: Unchained, and Backwoods. Their 6th attraction is the Monster Midway, where you can find food, games, beer, picnic tables to rest your legs from all the running you've done, and a whole lot more.
Not only do they have a lot to offer, your ticket purchase includes unlimited general admission to each haunt, which is rare to find these days. We really like to take advantage of these when we see them and you should too.
Another unique trait of ISP is the option to 'mark' yourselves in Pandemic and Zombieland. Doing so allows the monsters within to directly interact with you… by touching! They may grab or pull you, take you into rooms that other guests don't see, split you away from your group; the possibilities are endless! How does one go about 'marking' themselves? By opting to wear a glow necklace! Note: This option is only available to those 18 and over.
So, are you and your group ready to navigate the pitch black woods with only the light of a single glow stick? Are you ready to attempt to outrun some fast zombies? Will you survive and avoid getting bitten? (We didn't)
Be Afraid. Be very afraid.
Brickmore Asylum: 8.11
Killgore's 3D Circus: 7.49
Pandemic: Mutation: 7.83
Zombieland: Unchained: 7.66
Backwoods: 7.35
---
Cast: 7.25
How Did We Get This Score?

Management at ISP informed us that there are generally 120 paid actors/actresses on duty on any given night between all of the attractions. Many of them appeared be younger (maybe in their 20's), excluding some of the more 'seasoned' actors in the outdoor haunts. That said, some of their acts were more believable than others, but the vast majority were very energetic, and we're sure they can keep that energy going all night!
Brickmore Asylum: 8.03
There were patients seemingly everywhere in this asylum (or should we say 'mentally corrected staff'). Just when we would focus our attention on one, another would come out of nowhere, eager to talk our heads off or just scream at us. They certainly made it evident that this wasn't a normal hospital. Brickmore's resident population seemed to mostly consist of females, but watch out for them; they have no remorse for those passing through.
Some used very appropriate dialogue, including talking about Emily (more detail on her in 'Theme,' below). One patient in a padded seclusion room told us she liked to paint the walls red because it was her favorite color. Who are we to insist that she actually use paint, instead of blood for that?! Some of them were begging us to help them and let them out, while another demanded that we didn't let one of the caged crazies out because 'she belongs in there.' Kudos to this crew for pulling off all of this interaction in the short times we had with them, especially the crazy man standing on the kitchen table that asked us to stay for dinner. Lo and behold, when we told him no, he quickly replied, 'You have to. You ARE dinner!' Lastly, they even tried to hose us off in the bathing area, refusing to allow our escape because we weren't 'clean enough.'
Killgore's 3D Circus: 6.63
As the name implies, there are a variety of clowns in this attraction. While some of them were interactive with our group and instilled just a bit of fear into us, most of them resorted to various iterations of laughing, squeaky giggles and one-liners… with equally diverse levels of success. A few did cheerfully threaten us, but their execution make it difficult for our review group to take them seriously. We did encounter one sly trickster that was able to sneak up on the back of our group at least three times, which did result in a jump scare or two.
If you've got a bad case of coulrophobia, these types of clowns just might haunt you in your dreams. But for those of us that visit a lot of these kinds of attractions, it lacked the darker, more sinister type of evil that's really needed to achieve 'outstanding' status.
Pandemic: 7.35
In Pandemic we came across two kinds of characters; those who were infected and those who were battling the infected / assisting our escape. Of the un-infected, only several of them verbally interacted with us outside of the usual, 'hey's' and 'get out's.' We understand the urge for telling us to 'get out' because, after all, it's an infected area. However, there was an apparent absence of premeditation between the actors, which caused many of them to produce identical iterations of this demand, so it was a little too repetitive.
Half of our group opted for the glow necklace, and those who did became the center of attention for the duration of the haunt. The zombies and beings would show interest in non-opters for just a few seconds, providing a snappy snarl or growl before blowing right past them in pursuit of our glowing group members. On the flip side, this was good for those wearing the necklaces, as they received quite a bit of physical and verbal interactions, including being separated from the non-glowers, taken into separate rooms, being made to sit down multiple times, getting accused of killing someone, and becoming 'infected,' which called for an interesting quarantine process!
Zombieland: 7.04
This is a fairly large attraction that we feel could have benefited from having a few more monsters. We found ourselves wondering when someone would jump out and try to bite us, sometimes for what felt to be quite some time. Most of them were already in plain site, which took away some element of surprise, but yielded a sense that we were walking in on something they were already preoccupied with.
Some were very fast movers and some were more on the slow side. All of the actual zombies (excluding survivors) did have some very realistic vocals and a few of them were even clicking their teeth together while they were biting at us. The zombies in the vehicles tended to be the most believable (maybe the smoke from the crash had gotten to them a little bit more?). Of the survivors that were 'unturned,' each seemed to grow more and more impatient with us with each passing second.
Pro tip: Just because they aren't a zombie doesn't mean they should be trusted!
Backwoods: 7.21
The characters in Backwoods are a rare breed. They are known as the Tate family and they are determined to guard their land at all costs. Though, for the size of the haunt, we didn't encounter all that many of them. Some had scene-related dialogue and others poked fun at us, calling us names (including 'nugget' and 'short stack,' for one of our vertically-challenged members), while others simply stared at us without saying anything at all. Two of the most believable characters include Otis and the chainsaw assailant towards the end of the trail. Even once he realized we weren't terrified of his saw, he switched to taking a different approach to get under our skin.
Pro Tip: Show up to ISP early in the evening. Just before the trail's opening time, the trail's actors perform an interesting 'ritual' in the midway that you don't want to miss!
---
Costuming: 7.62
How Did We Get This Score?

Costuming:
ISP has a whole team dedicated to applying makeup to the actors each night. Makeup ranged from darkened eyes, bloody wounds, and sickly-infected skin to neon features that popped out at us under UV lighting! While we didn't see very many masks at all, the few that we did see fit their scenes well.
Overall, the costumes matched their scenes as well, but nothing really stood out to us as being over-the-top. Though, we acknowledge that getting a cast of this size in costumes every night is a daunting task. It seemed like, rather than trying to create a few extraordinary looks, they keep each of the monsters toned-down, yet on a level playing field so that none of them look exceptionally 'better' than anyone else. For each respective haunt, the characters mostly included various iterations of clowns, zombies (turned & turning), medical staff / patients, and hillbillies / their victims.
Most of the costumes showed obvious 'realism' and 'believability' enhancements, including deteriorations and distressing. Others, however, didn't appear to be modified much at all. The costumes that stood out to us the most were the ones that blended in perfectly with their surroundings in Backwoods, and the few that looked like they had literally slaughtered something just moments prior; some went as far as having hair that looked wet and greasy (bloody?) from their recent kills! At least one of the undead in Zombieland had a red, ISP shirt on, so even the staff members haven't been able to keep from getting infected!
Oh yea, be sure to watch out for bears.
Brickmore Asylum: 8.07
Killgore's 3D Circus: 7.62
Pandemic: 7.66
Zombieland: 7.49
Backwoods: 7.19
---
Customer Service: 9.66
How Did We Get This Score?

It's hard to miss ISP. They have quite a few billboards posted up and down I-65, so we knew when we were starting to get close. Although our GPS took us right to their entrance, a few signs helped in confirming our approach as well.
One of the first things we came to was the parking attendants, who kindly pointed us to where we needed to park' which is $5 per car. When we asked what the parking proceeds go towards, we were told it's to pay the parking staff. This park gets extremely busy and, because of that, they have tons of well-lit parking. Some is in grassy fields and some is on cinders/gravel, but it is all flat and easy to navigate. The road that led us to the parking area had also been freshly grated so there shouldn't be a need to worry about getting your car stuck, as long as there hasn't been a monsoon and you're out in one of the overflow areas. We did notice that it was a bit hard to see some railroad ties between the parking rows, so be careful when navigating these areas at night.
The park itself is setup well and easy to navigate. If you need to know where something is, just look for signs. Each attraction was marked and the separate queue lines for each (VIP / General / Exit) are labeled. The ticket booth is very obvious and, if you pre-purchased your tickets online you can skip the main ticket booth line and go straight to the entrance.
All of the staff that we encountered were pretty friendly and helpful. The park was very safe and we spotted quite a few security and police officers on-site. Traversing the inside of the haunts was easy as well, including the two outdoor haunts. 90% of Backwoods is very dark and only one person in your group is equipped with a glow stick, so stay close to avoid wandering off the path and into the thickets.
The Monster Midway is a central area where you can take a break, get yourself re-hydrated or warm up around any of their 3 bonfires. There are lots of picnic tables to take advantage of and quite a variety of carnival games and other booths (including food), and one that was selling haunt memorabilia.
---
Atmosphere: 7.3
How Did We Get This Score?

As soon as we pulled in, we noticed a large green tent, red- and white-striped walls, and strings of white lights. Did this instantly let us know we were at a haunt? No, but shortly after exiting our vehicle, we noticed the sounds of screams escaping from that green tent and the roar of a high-energy haunt coming from the other side of those walls. Hmmm…What could be waiting for us in there? We would soon find out!
The decor and signage started at the ticket booth and stretched all across the park. Right after our tickets were scanned, it was more obvious that we'd arrived at a place that wants to entertain their customers. The vintage, white string lights continued all across the Midway and down the queue line to Backwoods. The red- and white-striped theme carries inward to the carnival booths, and the fire pit, Zombie Paintball shooting gallery, banners, and multiple roaming actors helped in setting the mood to be scared. A variety of music was playing and some Halloween-related tunes were heard as well.
While the Midway provided a fun, inviting atmosphere for those young and old, the queue areas for each attraction help you transition to the scarier haunts within. At the head of each line were decorated signs that clued us in on what to expect inside. Although Brickmore, Pandemic, and the 3D haunt were all located under the same roof, each had their own, appropriately-decorated entrance / facade. Eerie music was playing in the queue areas too, which also helped in making the entrances more spooky than the Midway.
Brickmore Asylum was hands-down the most impressive facade of the 3 haunts in the tent, showcasing the multi-story exterior of an old asylum, complete with a concrete-looking sign that declares its date of establishment (1902). Killgore's was decorated with multi-colored designs and clowns, and Pandemic was mostly white and commercial-looking in nature (simulating the ideal scene for the medical/experimental areas within). While Backwoods only had the darkness of the woods to welcome its guests, the Zombieland entrance was decorated very well with staked heads, piles of wasteland rubbish and metal-sided walls with razor wire, which got us more excited to enter this attraction over the others. The area reminded us of a Mad Max-style, post-apocalyptic zombie fighting zone. It really had us wondering just what types of zombies were in there that made them need to build walls that tall!
(We did see some TV's in the tent areas that probably play haunt-themed videos for those waiting in line, but they were turned off during our visit.)
---
Special Effects:

7.84
How Did We Get This Score?

Brickmore Asylum: 8.9
Don't let the green, tent-style building that Brickmore takes place in deceive you. Once you enter this hospital for the criminally insane, you are fully immersed into a totally different world! The scene detail is immaculate; we found ourselves so captivated that it was easier for those hiding within the sets to catch us off-guard. The walls were grungy and bloody with realistic tile, doors were marked with vintage, hospital signs, the fluorescent lights were flickering, and a thin haze of fog helped reinforce that we were in an old and aging building; we could even hear medical equipment noises! During our tour, we navigated many different areas that you would expect to see in such a building… minus the metal cages (we aren't sure how typical those really are). Some of the walkways are setup to where you walk through a central hall, so each time you pass through this area, you can look at the mess that's been created all the way down its length. Besides the many screaming patients and medical equipment, creepy and skin-crawling sounds were heard throughout. Not many of the props themselves provided jump scares, but everything came together to create such a realistic walk-through that it kept us on edge during our excursion.
Killgore's 3D Circus: 7.8
The circus is mostly bright, neon, 3D-style artwork. We'll add that the paintings are very detailed and astonishing (most likely painted by Stuartizm Designs, an artist that's very well-known for these types of 3D paintings). Once you put the glasses on, the walls will seemingly come to life, even reaching out to you in some areas!
Realistic sounds flowed through all of the rooms but only a few of them were things we would expect to hear in a circus-themed attraction. But, they were still creepy, nonetheless. When trekking through the haunt's spinning vortex, we recommend staring at the picture on the adjacent end; it will keep you from getting too dizzy (insert evil grin). We also came across an effective laser tunnel, a large, mirror maze with an extremely effective strobe combination, giant teddy bears, several large creatures, and a bright light with a horn attached to a' well, you'll just have to see for yourself…
Pandemic: 8.33
In Pandemic, the scenery started out slow, but appropriately tone-setting as we made our way through many stacked boxes of files. But the further we got, things started to fly off the charts! Most of the scenes have you wandering through various medical examination / procedure rooms with alarms going off, flashing lights, dead and decaying bodies, giant mutants' you name it; pretty much everything is out to get you. Remember that big monster that was on the sign before you got in line? Yeah' watch out for that guy (or should we say 'those guys').
Zombieland: 8
Lots of empty chains served as a foreboding warning that, at one time, these zombies were under lock and chain. The way everything is set up and mostly surrounded with tall walls, we could tell that, at one time, someone didn't want these things getting out (can't say we blame them)! The many wrecked and abandoned vehicles of Outpost 49, combined with the intense sound effects, air tools, horns, buses we had to walk through, and junkyard-like decor aided in bringing this once-'sanctuary' to life. At times, we truly felt as if we had just walked ourselves to a zombie apocalypse, and finding a way out wasn't going to be easy.
Backwoods: 6.15
As alluded to before, it seemed that about 80-90% of the Backwoods trail is dark woods, with different areas set up along the path. These structures were where most – but not all – of the forest's occupants reside. At times, those areas were decorated authentically, portraying what one might imagine these rebellious rednecks would live and work in. Between these areas was mostly, again, dark forest, minus the small flickering candles that line theis path, helping you stay headed in the right direction. Every now and then, we did catch a certain something to the face that's nearly impossible to see, resulting in one of us frantically doing the 'check hair, face, shoulders, chest, and body for spiders' dance.
Aside from the distant lull of other screaming guests, and the occasional roar of a chainsaw or disgruntled hillbilly, the woods were pin-drop silent. At one point, we walked through a lot of barrels, a tire-lined walkway, an outhouse, a shack with lots of hanging animal furs (quick pro tip: DON'T touch them), a vehicular trap, hanging laundry/sheets, torture rooms, and a certain shanty with a well-used mattress that's sure to make anyone's sphincter pucker up! We also noticed multiple detour signs along the path (we suspect they are using these in an attempt to lure in unsuspected travellers).
At one point, we did pass a non-costumed staff member walking past us on the trail that robbed a bit of the suspension of disbelief. Overall, though, they do a great job of keeping the woods secluded from the rest of the park; we felt like we'd entered the National Park still claimed by the Tate family!
---
Theme:

8.69
How Did We Get This Score?

Each attraction at ISP has its own theme. The full stories can be found on their website and we recommend reading those to get the full effect of the haunts. Knowing what the themes are will make your adventure feel even more realistic' and us reviewers love it when the haunts follow a good story!
In Brickmore Asylum a certain crazed lunatic kept referring to 'Emily,' a lady that broke into the Asylum years ago while filming for a project. The disturbing footage she caught while being captured may be a bit disturbing to watch (click here for the video ). They also referred to the Warden multiple times, and had patients acting as staff members, thus further reiterating the story.
Killgore's 3D circus was actually the least obvious theme as we wandered through. We knew we were in a clown area, filled with clowns, and we did face a few select parts of the attractions' story, but adding more features of the carnival/circus and Killgore himself would've helped make the story more apparent and meaningful.
Between the mutants and unturned medical staff in Pandemic, similar to the zombies and survivors in Zombieland, it's easy to confuse who you should and shouldn't trust for most of those journeys. Again, each has its own story behind the spreads of their respective epidemics, but neither were really made apparent to us during our tours' outside of the less-human characters trying to eat us most of the way through.
Backwoods, however, defined a clear difference between the villainous hillbillies and their chained-up and locked-away captives. Perhaps the most defining moment of the trail occurred when we were escorted to an oddly-abused bed and informed that, 'There's only two types of people in these woods: the kind [the hillbillies] eat, and the kind [they]…,' well, we'll leave that as a surprise.
Brickmore Asylum: 9.05
Killgore's 3D Circus: 7.18
Pandemic: 9.2
Zombieland: 8.9
Backwoods: 9.1
---
Scare Factor:

6.88
How Did We Get This Score?

There is a timer at the entrance to each attraction that ensures groups are equally spaced throughout the night. In the past, we have been to this park when it was so busy that groups were formed into conga lines inside the haunts. Visiting the park this early in the season, though, we didn't encounter this at all.
Brickmore Asylum: 7.29
This is no ordinary asylum. Things are out to get you and some of them are hard to spot! Our group was small and they tried to focus their attention on each of us as much as they could. We fell victim to a deceiving drop door, loud noises, good and natural hiding spots (there were some actor doors too), several effective distractions, and unexpected actions from the patients. For the most part, the scares were unpredictable and group spacing was perfect on the night of our visit. The finale consists of multiple 'energizing' surprises, so go ahead and get ready for your shock treatment therapy!
Killgore's 3D Circus: 6.69
The circus had some large surprises that we didn't see coming, so get ready to run when they warn you that something's waiting for you up ahead! We were nearly run over and crushed by a wall before we realized what we had gotten ourselves into! Just when you walk past something and determine it isn't real… think again. There were some decoys scattered throughout that aided in these scare attempts. The effective mirror maze area really took away our depth perception and ability to see clearly. Needless to say, things were able to easily sneak up on us in there!
Pandemic: 7.01
If you opted to 'mark' yourself, be prepared for group separations in this one. Our group was quickly scattered after the first few scenes, and we didn't meet up again until we reached the exit. This attraction has some of the same scares as the circus, only some of them were more effective in the lab. We were surrounded by zombies, caught off-guard by another well-placed drop panel, nearly crushed again and, lastly, don't go the wrong way; something WILL try to eat you!
Zombieland: 6.78
Everyone in our group opted to wear a necklace in this one. Several times we were clearly pulled from the 'unmarked' path and forced into several rooms that held surprises of their own within. Some of the zombies remained completely still until the perfect moment, and one chainsaw attacker had perfect timing as well. The glowing necklaces also subjected us to being touched with the chainsaws, but we watched them run down some other guests without them too (without touching them). We'll note that they did seem to focus on the female of the group the most.
Backwoods: 6.64
What got us the most in the woods was the mannequins; we never knew when one of them would be someone ready to pounce on us at any second! Throw in the occasional chainsaw, a dark figure coming towards you, or walking through the dark woods and hearing twigs snap behind you, along with the screeching of a pterodactyl-like creature, loud noises and traumatized victims and you might second-guess walking into this particular forest. Most of these scares came from inside the shanties and shacks that are scattered along the trail and, while we did get a few startles that were aided by the darkness between them, a good portion of the empty space was less than exciting.
---
Entertainment & Value:

7.46
How Did We Get This Score?

The pricing at Indy Scream Park varies for different nights. Their website states that, 'Ticket prices are subject to change at any time, but you can purchase tickets now to lock in your price.' It also looks like ticket prices increase as the season progresses so we suggest heading out to ISP sooner than later. Tickets are also $5.00 more at the box office so you may want to consider purchasing them online. For this review, we are going to base the pricing on the $30.95 general admission price that includes unlimited access to all haunted attractions.
It took us about 5 minutes to conquer the crazies in Brickmore, another 4-1/2 minutes to find our way through Killgore's 3D, 4 minutes to hide from the ravenous mutants and get decontaminated, another 7 minutes to make it through Zombieland, and around 15 minutes to find our way out of the Back Woods. By only considering how long it took to go through the haunts one time, the total length comes to 35-1/2 minutes, which puts a their MPD (minutes of entertainment per dollar spent) rating at 1.15. This number is a bit below the average that we see most often in the region, but the option for unlimited entry makes this one heck of a value!
Other ticketing options are available, including their VIP Fast Pass which allows you to skip the general admission waiting line. However, you can only do this once per attraction. If you want to go through an attraction again, you will need to go to the general admission line. For those who want unlimited and no wait access to every attraction, Super VIP Fast Passes are available and they include a tour guide and a $20 gift shop apparel credit.
In the Midway area, we found quite a few photo ops, the carnival stands added a lot to do (at an extra cost), and we set eyes on at least 5 different roaming characters that will add to your scare-loving excitement. They also have a zombie paintball shooting gallery and lots, lots more!
ISP will be open nearly every night in October and, with all the different ticketing options and unique themes for each attraction, we are sure they offer something for everyone! We will warn you, though; be prepared to meet 'Slithers.' We literally watched a guy jump over a queue line rope (about 3 feet off the ground) while running from this creature without missing a beat!
---
How Did We Get These Scores

---
Guest ReviewsGuest Average: 5 out of 10
Samantha Cobb – 10/10 – October 18, 2018This place has it all. Small-town 'carny' feel. Actors who literally get in your face and don't let …show more up. They can even touch you if you wear one of their glow necklaces! There are no congo lines, which makes every house terrifying. I'll be back next year! Does anyone know if tickets are available yet?
Owen – 8/10 – October 16, 2019This place was a lot of fun. I went on a Wednesday because it is cheaper to go on week nights and …show more the lines were shorter. The shorter lines also meant we could go through the attractions over and over. Oh and if you are 21, they serve beer which makes it even better! haha
Lexie Sanders – 1/10 – October 21, 2019The actors barely scared us. Everything was cheesy, the costumes were bland. The only good thing …show more there was midway. I would never go there again
---
Past Awards
---
2022 Awards
Best Eats (Given by: Team Zombillies)
Michael Myers (Given by: Team Zombillies)
---
2019 Awards
Most Intimidating Character - Tree in Backwoods (Given by: Team Zombillies)
Best Electrical Scare (Given by: Team Zombillies)
Most Challenging Maze (Given by: Team Zombillies)
Best Use of Strobes (Given by: Team Zombillies)
Highest Rated Customer Service (Given by: Team Zombillies)
---
2018 Awards
Craziest Patients - Brickmore Asylum (Given by: Team Zombillies)
Actor Shout Out - Brickmore Asylum: Crazy Guy on Table (Given by: Team Zombillies)
---