Indy Scream Park – Full Review
Indy Scream Park is a Haunted Attraction located in Anderson, IN.
5211 South New Columbus Road, Anderson, IN 46013View All Details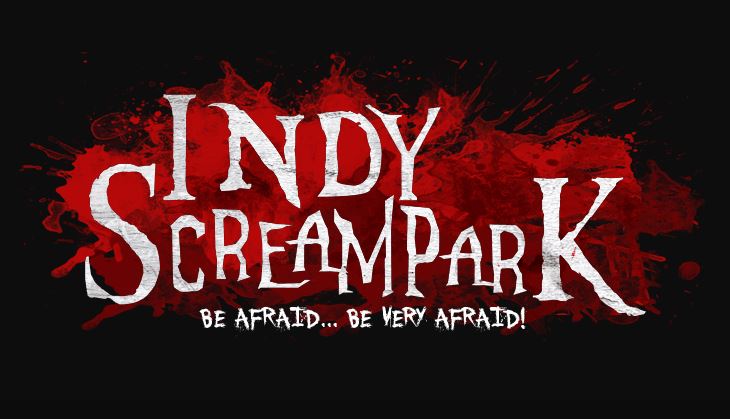 Features:

Paid Parking, Handicap Accessible, Food/Concessions, Gift Shop/Souvenirs, Optional Games/Midway, Special Events, "Hi-Tech" Attraction, You may be touched, Original Characters, Indoor/Outdoor Waiting Line, Indoor/Outdoor Attraction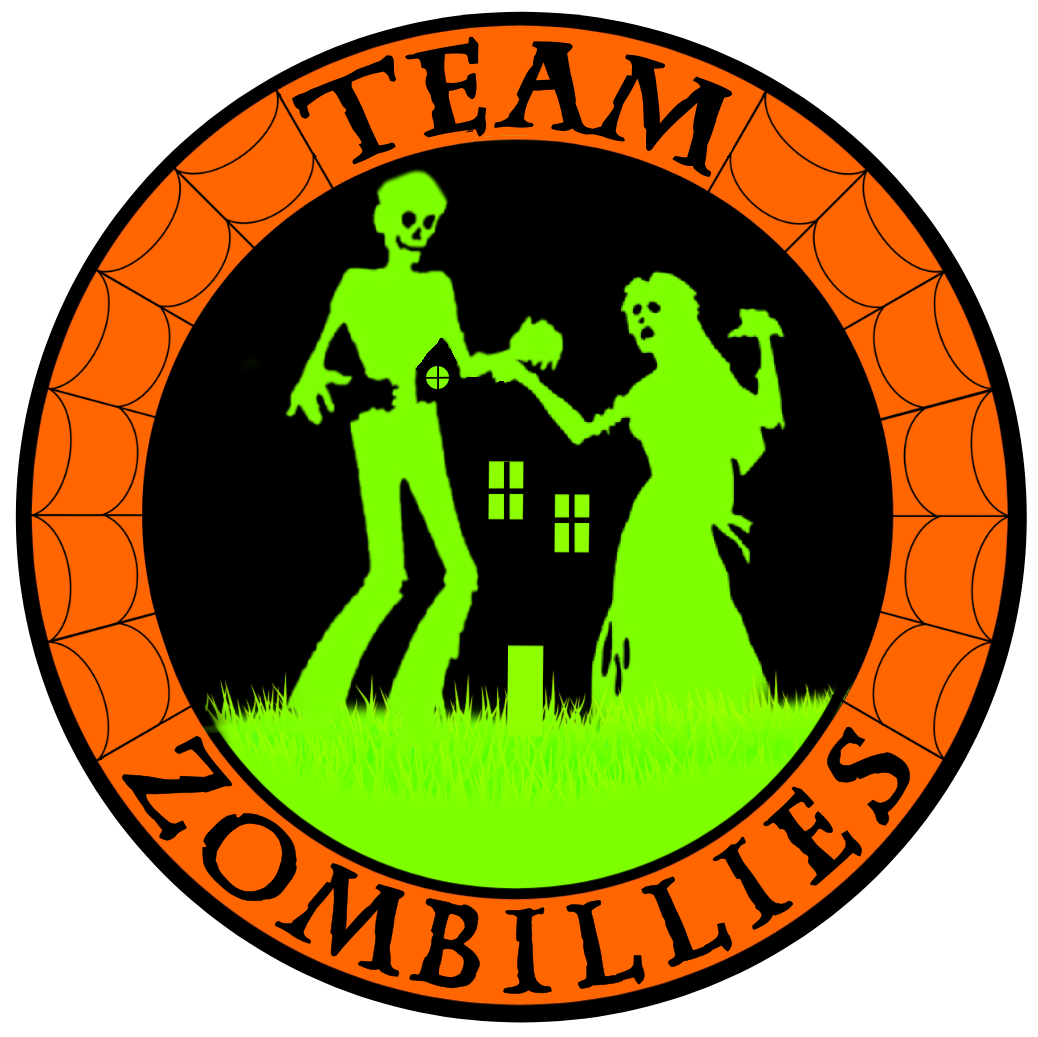 This attraction was reviewed on October 20, 2019 by Team Zombillies.
How Do We Get These Scores?

Final Score:

8.08
How Did We Get This Score?

Summary:
Indy Scream Park returns for 2019 as a multi-attraction haunted house complex in Anderson, Indiana, located less than an hour north of Indianapolis. Featuring 5 separately-themed haunts plus an impressive midway of spooky carnival games, as well as food and drink vendors, ISP covers a collection of commonly-creepy consternations.
BACKWOODS takes you through a cannibalistic hillbilly-infested forest with only 1 glow stick to light the way, ZOMBIELAND: UNCHAINED is a post-apocalyptic journey through a zombie-filled wasteland, PANDEMIC pits you against mad doctors, scientists and the outlandish beasts they've created, KILLGORE'S 3D CIRCUS is, as its name implies, a circus clown-clad conundrum of coulrophobia, and new for 2019 is NIGHTMARE FACTORY: BLACKOUT, which is, yes, a blackout haunt, but much more than you might stereotypically expect (more on this later).
Zombieland and Pandemic offer a free upgrade to a glow necklace-induced, more interactive experience (for those 18 and older)! Of course, we opted in for all of the free extras we could get, so this review will portray our experiences with these enhanced shows. If you choose to pass on the upgrade, you'll still get a similar experience, but you likely won't get the same intense interactions and group separations that we got.
When we first started visiting Indy Scream Park several years ago, we were less than impressed with some of the acting abilities. However, as the seasons have passed, we've noticed a steady trend upwards in several aspects of the shows. For 2019, we continued to be impressed by all of the changes made since our last visit! If you're looking for a great evening of fun and frights with your friends, then Indy Scream Park can certainly deliver.
Backwoods: 7.71
Zombieland: 8.04
Pandemic: 8.33
Killgore's 3D: 8.27
Nightmare Factory: 8.06
---
Cast: 7.73
How Did We Get This Score?

Between all of the haunts, Indy Scream Park usually has somewhere between 95 and 100 actors nightly. On the night of our visit, the Midway's roaming actors had been pulled into the attractions due to being a bit light on cast members. However, management informed us that each of the haunts were, as a result, fully staffed.
Backwoods:
Who can you expect to see in Backwoods? Why, cannibalistic hillbillies, of course! While we did get a few quick pop scares between scenes, most of these mountaineers were secluded to their respective shanties. The guy in the outhouse was less than excited about us interrupting his rump's ritual, the ladies at the camper politely welcomed us (their supper) to their residence, and Papa angrily sic'd his boys on us 'city slickers' to run us off the property. However, the most harrowing hayseed of the trail was a feller named 'Tree,' and appropriately so. This guy stood every bit of 7 feet tall, towering over the tallest (6-foot) guy in our group. Needless to say, when he told us not to touch his furs (skinned animals), we didn't argue with him.
Zombieland:
Set in the aftermath of a (poorly) government-controlled zombie apocalypse (go figure, right?), we crossed paths with a variety of camo-clad undead and the people once in charge of containing them. That said, some would simply snarl or growl at us as we passed by, while others would snip instructions at us to follow alternate routes throughout the haunt. The latter cases were a result of our glow necklaces, which granted us access to a slew of extra hidey holes with tasks to complete, experimental procedures to endure, or group separation at the hands of the hoodlums within. Dialogue, from those who used it, ranged from their desire to evict the infection from our bodies, or giving instructions on tasks to complete in order to escape their conniving contraptions.
Pandemic:
Very similar to Zombieland, except themed around an experimental medical facility, the monsters that we encountered here were set on either gnawing on us, giving us terrifying tasks to complete (like getting inside a real body bag), or removing us of a select few of our body parts (who needs teeth, anyway?). However, we felt that the folks in this one were a bit more energetic and much more in-character than their zombie-esque counterparts. Our group of 2 was separated pretty early on and we never met back up with each other until the end of the haunt. Along the way, it was common for either of us to be silently stalked, forcefully (but not harmfully) moved around, and grabbed by these medical malpractitioners.
Killgore's 3D:
Killgore's clowns were also very energetic, but a bit more up-beat and cheerful as their characters prescribed. Though, a few (such as Killgore himself) used dialogue that would rapidly shift to a much more sinister tone on occasion. Generic invitations to 'stay and play' were common, but most of the intended frights came from their clown-like demeanors' which should prove effective if these kinds of characters freak you out.
Nightmare Factory:
Nightmare Factory, being a blackout haunt, didn't yield many character interactions. In this one, what you'll mainly get are a few drop panels with actors behind them that you'll see for a split second – long enough to scare you – and then you're back to pitch blackness until you get to the next one. However, we did get a few eerie instances where we'd hear someone taunted us from behind the walls. Our longest encounter here was at the finale, where we crossed paths with two horned crazies (the ones that go 'honk,' not the ones that grow out of heads) that yelled at us while they chased us out of the exit.
Backwoods: 7.41
Zombieland: 7.55
Pandemic: 8.35
Killgore's 3D: 8.19
Nightmare Factory: 7.14
---
Costuming: 8.1
How Did We Get This Score?

As a general rule, each of the costumes at Indy Scream Park are constructed well and appropriate for each haunt's respective theme. Zombieland had a few more plainly-attired attackers, per capita, but no one seemed overly 'out of place.' This attraction and Backwoods were a little more difficult to score, as their attire of choice wasn't that different from what many normal people wear on a day-to-day basis.
Backwoods:
Bib overalls, pajamas and blood stains, oh my! As one might assume for a group of Backwoods bumpkins, these were the basic theme throughout ISP's terrifying timbers. Though, we did also see a couple of ghillie-suited assailants, but only after they popped out from their camouflaged hiding spots. Victims tended to be dressed a bit more modernly, wearing distressed 'street clothes' while being detained by these tyrants of the timbers. Runny blood makeup was also a common trend, as well as some basic makeup to highlight facial features and expressions.
Zombieland:
More bloody makeup with wounds, and worn / distressed clothing and digital camo were in abundance here. We were a little less impressed with those wearing mostly black outfits, but their dark surroundings made the lack of detail a bit less intrusive. As a whole, each of the zany zombies and sinister soldiers looked their respective parts adequately enough.
Pandemic:
Dirty lab coats, blood splatters, a film of filth and a bit of detail-driven makeup make these malfactioners quite maleficent-looking. A few sported some additional abrasions as evidence of their ill-fated and horrific encounters with the other monsters inside the facility. Their clothing appeared equally distressed as if someTHING had been attacking them recently'
Killgore's 3D:
You guessed it; they've got clowns! However, these aren't your generic jumpsuit-style jesters. Admittedly, we did see a pair of coveralls or two, but the vast majority had colorful costumes that matched their equally-fluorescent surroundings. The strobing mirror room, for example, had a black and white theme, and the characters in there wore similarly striped and dotted attire. The same concept was noticed throughout each of the various scenes. We were also quite impressed with the makeup in Killgore's this year! Instead of blocky face paint, we instead noticed fine lines and detailed designs on most of these merrymakers' mugs. A select few, in contrast, had high-quality silicone masks that provided a complete and finished appearance.
Nightmare Factory:
There wasn't much to see in this one, other than a bit of makeup and the two goons that chased us out of the exit. The rest of the characters here were hidden behind drop panels except for the second or two when the lights came on in front of them. From what we could see, it appeared that some of these semblances had bloody or blood-splattered makeup and the two at the end had full costumes on with butcher-like aprons. Again, with the strobing lights and us trying not to run into walls, our instincts kicked in and had us looking more for an escape path than the particulars of our assailants' looks.
Backwoods: 7.94
Zombieland: 7.97
Pandemic: 8.25
Killgore's 3D: 8.74
Nightmare Factory: 7.53
---
Customer Service: 9.86
How Did We Get This Score?

Indy Scream Park had a lot of billboards around Indianapolis and, as we approached the attraction, multiple white signs clearly pointed to which direction we needed to turn. Our GPS also took us right to their entrance as backup.
Plenty of parking attendants with lighted vests and wands helped us in finding a good spot. Parking is $5.00 per vehicle. Each section of the parking lot was lit with a large light pole making it easy to navigate. A lot of the parking is gravel that's easy to walk on and they're working on bringing this throughout the whole Midway section as well. Trust us, if you spend all night at this place, your feet will thank them for this!
Making our way around the Park was also fairly easy as everything was well-lit, clearly marked, and there were plenty of distinguishable staff members roaming about in red ISP shirts. The separate queue lines were also clearly marked so there's no confusion on which line to get in and for which ticket type you have.
Inside the haunts, we didn't notice any major safety concerns. In fact, the trail they've cut for Backwoods is by far the smoothest and most level trail we've traversed. Keep in mind that 2 haunts are completely outdoors so dress appropriately for the weather.
Be sure to take full advantage of the Monster Midway! We will talk about what they have to offer in Entertainment & Value below. Every staff member that we spoke with seemed happy to be there, exceptionally friendly, and very eager to help with any questions that we had.
Before visiting the park, we were able to easily find all of their haunt and park information on their website, including a very informational FAQ section.
---
Atmosphere: 7.3
How Did We Get This Score?

Upon pulling in, the white- and red-striped decor, ticket booth, and strings of vintage white lighting let us know we had arrived where something fun was taking place. The whole place gives off a big 'carnival' vibe. There were plenty of signs displaying the Indy Scream Park logo, and even the trash cans are painted white with ISP logos on them. If you can't tell where you are pretty soon after parking, then there's not a whole lot we can do for you.
The Monster Midway greeted us as soon as we got through the entrance with a fun, party-like atmosphere. There was a variety of upbeat music playing, more haunt signage, a large area for eating and socializing around a fire, and an assortment of carnival-style booths lining the area.
The entrances to each attraction are what got our blood pumping the most! The line to Backwoods ventures out into a portion of the dark woods – away from all the excitement taking place in and around the Midway – where the haunted trail resides. This really helped set the tone for this haunt. The line for Zombieland was similarly secluded, except we were surrounded by decor, a razor wire-topped, metal-covered wall (apparently to keep something contained!) and loud sounds. The remaining three attractions all take place under one giant tent. Although it may have been hard to feel like we were entering a haunt when walking up to the tent, once we got inside, that definitely changed. Each haunt in the tent had an appropriately decorated facade and background music, which combined with the ambient screams of other customers to help set the mood for each attraction.
---
Special Effects:

7.88
How Did We Get This Score?

Backwoods:
Aside from the dark, tea light-lit path, most of the effects within the Backwoods were items we could look at or walk through. There were realistic buildings, a camper, hanging laundry, tires, barrels, various shacks and shanties; mainly a lot of things you'd expect to see in a hillbilly holler. There was also an assortment of real animal furs and what appeared to be freshly-killed carcasses. When it comes to sounds, we heard crickets' literally. The sounds of nature, banging on barrels, screams, the burrr of a chainsaw and some of the cast members talking amongst themselves replace the speaker-derived sounds that we heard in each of the other haunts. At times, it was so quiet that all we could hear were the scenes ahead of us and how those groups were reacting with them, which was good for building some anticipation!
Zombieland:
The intense and loud music here played on our sense of hearing, or as a detriment thereto. The many vehicles piled up, horns, and a gas station helped this strange little settlement come together. We also experienced some thick fog, had to walk through a school bus, viewed meat grinders for cutting up who knows what, and a lot of other standard post-apocalyptic wasteland items.
Pandemic:
This haunt showcased quite a variety of effective effects. With all of the surrounding medical equipment, hospital tables, lab equipment, test tubes, work stations, and medical equipment noises, it was clear we were in a laboratory-gone-wrong scenario. There were also a lot of high-volume sounds keeping our ears on alert, but the ones paired with the giant mutants were the most realistic and startling. Speaking of the giant mutants, good luck getting away from those! They weren't kidding when they said they were experimenting on insects and plants!
Killgore's 3D:
Killgore was a very colorful attraction with some amazing ultraviolet artwork, including that of Stuartizm Designs. If you visit many other haunted attractions, you've likely seen his artwork before. These are the highly-detailed, airbrushed, and outlandish clown and/or demon-like caricatures in a lot of higher-end 3D- or clown-themed haunts. Inside, we encountered more large creatures, a laser mirror tunnel, an interesting scene where they (intentionally) put us on the wrong side of a carnival game, a disorienting mannequin room, and a moving wall. Sound effects were apparent throughout this haunt, including some clown voices, but the sounds didn't always match the clown areas the best.
Nightmare Factory:
This may be a 'blackout' haunt, but don't let that dissuade you. This is NOT just black walls or a pitch-black maze that'll aggravate you to no end. By contrast, this may be one of – if not THE – best blackout haunt we've seen to date. Inside, we found a unique variety of visual, startle and motion effects that were perfectly paired with well-timed strobes as well as the darkness. Have you ever seen a giant tesla coil? How 'bout in the dark? Needless to say, it's a pretty 'shocking' experience! We'll see ourselves out now' But yes, when it comes to sounds, this haunt used them absolutely superbly! We really appreciated how they got increasingly louder and louder as the haunt progressed. However, the finale was noticeably quieter, which was a bit of a let down. Still, the combination of sights, sounds, and other effects together are used in fashions that are sure to startle even the bravest of souls! Some of their uses reminded us of something you'd see within the haunts in Universal Studios (you'd know what we're talking about if you've been or watched the YouTube videos)! We've also never seen chainsaws used the way they did in this haunt.
Backwoods: 6.24
Zombieland: 8.06
Pandemic: 8.49
Killgore's 3D: 8.14
Nightmare Factory: 8.49
---
Theme:

8.47
How Did We Get This Score?

Each of the attractions at Indy Scream Park follow their own, distinct theme. Aside from the names themselves alluding to what can be encountered in each, all of the haunts had a theme-related entryway at the beginning of their respective queue lines and almost all of them had a theme-appropriate facade. There are also stories for each attraction that can be found on their website, and because none of them were explicitly told to us before entering, we do recommend giving those a read before visiting. We feel it helps the haunts to be more immersive when we know what the method behind the madness is.
Backwoods:
In the Backwoods, guests are entering a piece of Bearstone National Park that the Tate family refuses to give up. They've called this their home for 5 generations. Once we entered, we realized we had to make our way through their shanties, shacks, cabins, and even outhouses to get out. After walking around for a bit, it was clear that we were in 'their' woods. As their website suggests, watch out for Papa Tate; he ain't too kin on trespassers.
Zombieland:
12 years after the apocalypse, Outpost 49 became the last remaining 'sanctuary' in the territory formerly known as Indiana. This area now houses Zombieland: Unchained. They say Jeb Sr. (the commander) has taken a unique approach to the zombie horde, making them into a slave army. But now, he's snapped and let his mob of zombies loose! While the story of the haunt isn't made evident, it was pretty natural for there to be zombies in 'Zombieland,' and for them to be grabbing and running at us as we made our way through.
Pandemic:
We encountered additional zombies in Pandemic: Mutation but they weren't your typical torso tasters. The Omni Labs Corporation ceased human testing and switched to 'lower risk' organics including plants, insects, and animals. They spliced and 're-engineered' these with a small amount of DNA to create several new species. This couldn't turn out bad, right? Eventually, cross-species contamination took over and it didn't just stop at the organics' it spread to humans as well! It was obvious that we were entering some sort of experimentational facility as soon as we walked in. It also didn't take long for us to encounter some of the mutants within, which also alluded to the overall theme.
Killgore's 3D:
Mr. Killgore runs a mysterious big top show in America called Killgore's 3D Circus. It is said that he parades this show into small towns across the country during the Halloween season. As the show begins, body parts start showing up at doorsteps and piercing screams are heard from the big top among other things. As soon as the local authorities catch onto what's going on, the circus packs up and moves on. Although it was pretty hard to catch this story on the inside, the circus was very evident.
Nightmare Factory:
Last but not least was Nightmare Factory: Blackout. In this attraction, the local power plant has gone dark and the word around town is that something so awful happened inside that the reactor shut down without warning. We were forced to navigate the factory in the dark. We're still unsure of what took place here, but some death and destruction was made evident within, as well as some untrustworthy factory workers to say the least.
Backwoods: 9.23
Zombieland: 7.98
Pandemic: 8.13
Killgore's 3D: 8.63
Nightmare Factory: 8.38
---
Scare Factor:

7.82
How Did We Get This Score?

Each of the 5 haunts at Indy Scream Park have their own tactics for scaring. We're sure that at least one of the haunts will have something to startle or get under the skin of nearly everyone. They've done a good job at making sure they hit on a variety of phobias and overall-uncomfortable situations.
Backwoods:
How scary does following a dark path through the woods sound, where the only light is coming from small tea lights and a single glow stick? That's what you'll experience in Backwoods, except there are hoggish hillbillies waiting within the darkness, and they don't care what they eat as long as its meat! They made this pretty clear from the get-go. Aside from well-placed drop panels within the shanties (we love seeing these on trails), the most effective scares were those hiding between scenes, as they were totally unexpected! We'd be trudging along, minding our own business when a black blob would appear in the path in front of us. Come to find out, those weren't black blobs! There were also a few times where the brutes would sneakily stalk behind us, hoping to get in one more jump. By the time we made it to the exit, a group or two had caught up to us, so the single-chainsaw finale kindof fell on its face for those of us that weren't completely petrified of it.
Remember when we said you could 'mark' yourselves in two of the attractions? Now we're going to highlight our experiences through the 2 following attractions, in which we wore the bright glow necklaces around our necks:
Zombieland:
In Zombieland, the scares mostly came from intimidating inhabitants that were set on extracting the infection from us' the infection we weren't aware we had. They split us up almost immediately and tried to 'buzz' our hair off while we were alone. It literally felt like it was working! As soon as we'd find one another again, they'd split us back up. A few of the zombies also came after us, grabbing at our clothing and, at one point, one of us was walking along and a zombie lashed out from within a vehicle and grabbed one of our group member's arms, stopping her dead in her tracks. She had the 'deer in headlights' look on her face after that, for sure! They also had some uncomfortable encounters including sparks and a chainsaw entrapment.
Pandemic:
Pandemic was the second attraction of the night that provided the most scares. This cast was intense and in our faces nearly the whole way through! There was something going on at nearly all times, so we stayed on high alert most of the way as well. It didn't help that they split us up in about the second or third scene, and we didn't regroup until we (barely) made it out of the exit. There is a slew of large creatures throughout ISP, but the ones in Pandemic fiercely got so close to us that it made it harder to get away from them unscathed. We also had no warnings for them as we did in Killgore's from the cast. This haunt also had the most memorable finale, which included a foggy room with a bright blue light that hid some' 'surprises'… just before the exit.
Killgore's 3D:
As we made our way through Killgore's, we quickly learned to trust NOTHING. We fell victim to some clever hiding spots, disorientation, large creatures, and did we say disorientation? At times we couldn't tell if what we were seeing was real or not. They also had a few distractions that got us from multiple directions too.
Nightmare Factory:
As we're sure you've gathered by now, you can't see diddly squat in the factory. That is, of course, unless they want you to. Nyctophobians, beware! Yes, they have full control of what creeps in the dark and, just when we thought we were safe and we started to get our night vision back, BLAM! They'd strip us of our vision in the flash of a light… literally! For us, this was, by far, the attraction that provided the most scares. They did a great job at nailing all of us, and it was nearly impossible to predict the scares. Even if we had the slightest clue that something was about to go down, we had no idea what it would be. This one will also play tricks on your mind, so watch out! The culmination of intense sounds and total darkness really played on our senses. If you're anything like us, you'll be on high alert the whole way through. We even freaked ourselves out multiple times! There are guide ropes on the walls and, when we'd come to a turn, and our scared-of-the-dark leader would let go of them, a small cataclysmic abyss would render our group motionless' paralyzed in fear of tip-toeing into a wall. As mentioned in Special Effects (it's worth noting here too), the sounds MAJORLY intensifying towards the end was a great buildup for the end of the haunt' we were just a tad disappointed in the actual finale. Although, we're sure it must be hard for those guys to chase people out with much enthusiasm when they can barely see what's in front of them too.
Backwoods: 7.19
Zombieland: 7.81
Pandemic: 8.21
Killgore's 3D: 7.68
Nightmare Factory: 8.23
---
Entertainment & Value:

8.08
How Did We Get This Score?

We visited Indy Scream Park on a Sunday when the crowds weren't as heavy. On this night, the general admission price was $33.95 on-site. If you purchase tickets online, they will likely be a bit cheaper as all tickets are $5.00 more at the box office. Keep in mind that general admission does include unlimited access to all 5 haunts! That's a value that's simply very hard to find elsewhere. With the VIP Fast Passes you can only take advantage of the Fast Pass lane once per attraction, but you still get unlimited general access after that. They also offer Super VIP Fast Passes that include Unlimited No Wait access with a tour guide and a $20 gift shop apparel credit. Information and pricing can all be found on their website, as pricing is subject to change and varies on the night you decide to visit.
Our adventure through the Backwoods took a solid 14 minutes. We were defending ourselves from the zombies in Unchained for 7 minutes, and in Pandemic for about 5.5. Killgore's took us another 4 minutes and Blackout another 5. That totals to 35.5 minutes of solid scare-tainment at Indy Scream Park. This is actually the same time we clocked ISP at last year, and got us a little over 1 minute of entertainment per dollar spent' which is right about average.
Should you choose to 'mark' yourselves in the 2 more-interactive attractions, your tour time will likely vary a bit' depending on how much they decide to 'play' with you. These extra experiences are available at no additional cost. Also, these shows can be as interactive as you want them to be. Should you partake in everything they ask and feed into their performances with them, the other non 'marked' group members will likely be out of the exit before you.
Aside from the haunts, Indy Scream Park typically has roaming midway entertainers, but they were absent on the night of our visit. However, we still roamed the Monster Midway, taking in everything they offered, including multiple free photo ops. As mentioned above, the Midway features picnic tables so you can sit down and catch your breath, but they also offer multiple fire pits you can gather around on the chilly October nights. Be sure to come hungry and thirsty, as the Midway also offers a variety of drinks (including beer and wine), grilled, fried, and cooked carnival foods, a gift shop, midway games, zombie paintball, and caricature artist drawings!
While speaking with the general manager, he informed us of their plans to add a 'zombie paintball ride' of sorts to ISP next year. We can't wait to hear more about this addition!
We highly recommend visiting on an off-night, when the park isn't as crowded (for shorter line waits). Although, if your schedule doesn't allow for that, then the VIP upgrade is definitely well worth it. If you're unsure about how long the line waits will be, you can buy general admission at first and upgrade to VIP later, after you've had a chance to check everything out.
All in all, we had an absolute blast visiting all of the haunts that Indy Scream Park has to offer! There were a lot of improvements this season, and their new attraction is unlike anything in the area. With the unlimited pass, Indy Scream Park offers a very good value for scare-seekers!
---
How Did We Get These Scores

---
Guest ReviewsGuest Average: 5 out of 10
Samantha Cobb – 10/10 – October 18, 2018This place has it all. Small-town 'carny' feel. Actors who literally get in your face and don't let …show more up. They can even touch you if you wear one of their glow necklaces! There are no congo lines, which makes every house terrifying. I'll be back next year! Does anyone know if tickets are available yet?
Owen – 8/10 – October 16, 2019This place was a lot of fun. I went on a Wednesday because it is cheaper to go on week nights and …show more the lines were shorter. The shorter lines also meant we could go through the attractions over and over. Oh and if you are 21, they serve beer which makes it even better! haha
Lexie Sanders – 1/10 – October 21, 2019The actors barely scared us. Everything was cheesy, the costumes were bland. The only good thing …show more there was midway. I would never go there again
---
Past Awards
---
2022 Awards
Best Eats (Given by: Team Zombillies)
Michael Myers (Given by: Team Zombillies)
---
2019 Awards
Most Intimidating Character - Tree in Backwoods (Given by: Team Zombillies)
Best Electrical Scare (Given by: Team Zombillies)
Most Challenging Maze (Given by: Team Zombillies)
Best Use of Strobes (Given by: Team Zombillies)
Highest Rated Customer Service (Given by: Team Zombillies)
---
2018 Awards
Craziest Patients - Brickmore Asylum (Given by: Team Zombillies)
Actor Shout Out - Brickmore Asylum: Crazy Guy on Table (Given by: Team Zombillies)
---