Jacksons Underworld – Full Review
Jacksons Underworld is a Haunted Attraction located in Jackson, MI.
1318 Wildwood Avenue, Jackson, MI 49202View All Details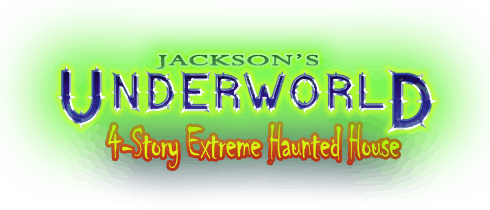 Features:

Free Parking, Restrooms/Porta Potties On-Site, Indoor Waiting Line, All-Indoor Attraction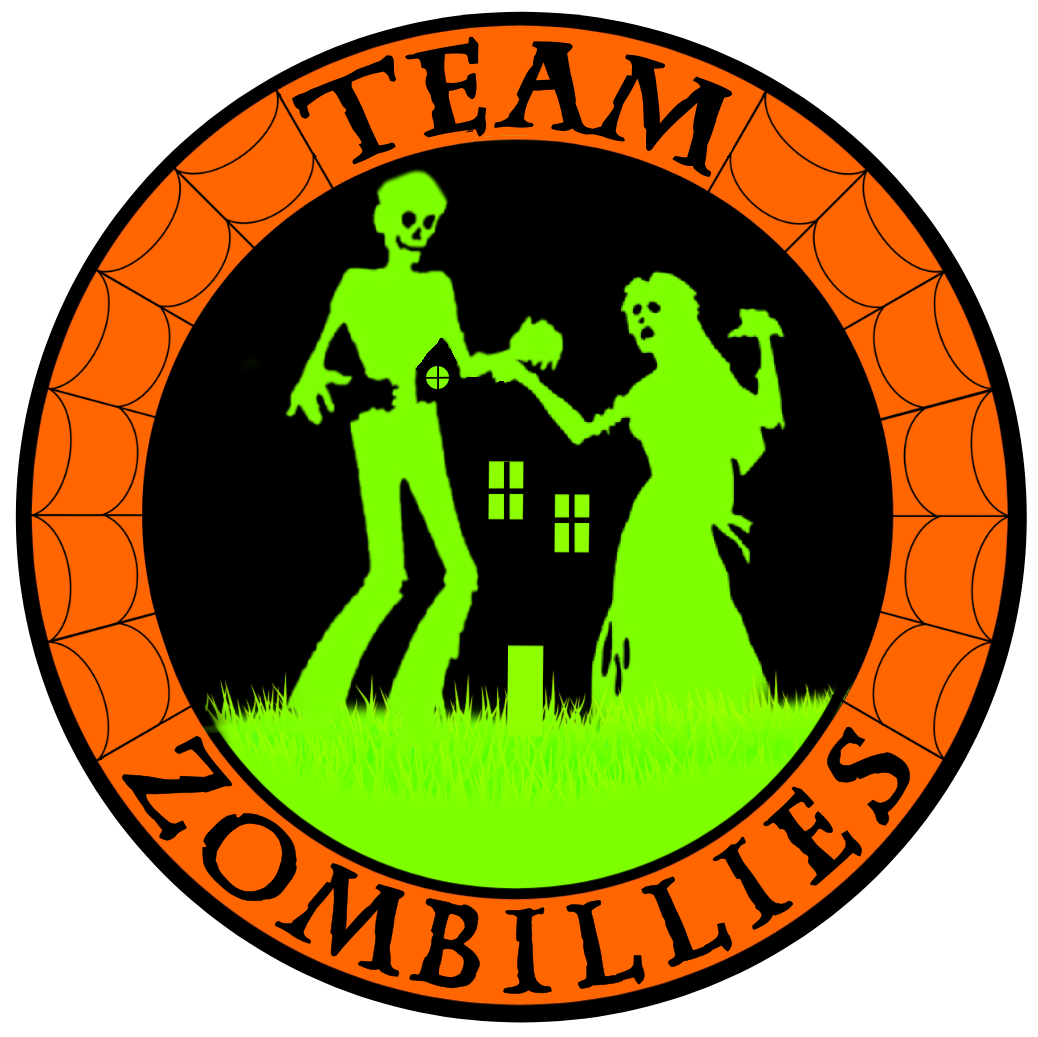 This attraction was reviewed on October 15, 2021 by Team Zombillies.
How Do We Get These Scores?

Final Score:

7.66
How Did We Get This Score?

Summary:
While we were on our trip to south-central Michigan this year, we made sure to add Jackson's Underworld to our itinerary. Rumor had it that this was a 4-story haunted house with two separate attractions and, after our visit, we can attest that the stories are true!
Those two haunts include the namesake Jackson's Underworld, the longer and more extreme haunt of the two. The second is Psycho Vision 3D, where the walls themselves will appear to come after you, not just the monsters that lurk within. Each haunt is available separately or together with their various ticket options, which we'll discuss below.
Jackson's Underworld claims to have over 1.5 miles of adrenaline-rushing horror inside, as well as 115,000 square feet of abandoned warehouse horrors at their disposal. We can also attest that this is likely to be accurate, as we covered quite a bit of ground in the 30+ minutes we spent inside!
The question is, do you think that YOU can survive all four floors!?
Let's find out, shall we?
---
Cast: 6.85
How Did We Get This Score?

Since we opted into the combo pass, our journey began with Psycho Vision 3D per one of the managers' recommendations. This haunt has a heavy clown/freakshow theme throughout, so if these types of tyrants tend to tuck themselves under your skin, then this is the place for you!
The pick-a-door clown was notably interactive among the troupe, 'helping' to keep us confused on which way we ought to go to get out. Finally, after ensuring we went through all the right doors, we managed to free ourselves and be on our way. A masked character in a room with barrels had obviously been practicing with his scenery! He quickly stalked us from around the room by climbing and jumping across several barrels at once.
Most of these conniving clowns were pretty quiet aside from their initial jump scares, which were commonly coupled with your standard 'rawrs' and 'arrgghs' and some sort of loud banging sound with their props. Some would laugh hysterically or menacingly stare at us or stalk us. One character in the bus (the only one on the bus) quickly popped up and disappeared after a quick, 'Get out!' Despite some having raspy voices, others didn't seem to be in character at all, unfortunately. Instead, they would casually chat with us as we made our way through their scenes.
Most of these shortcomings seemed to stem from a lack of character development. If some training takes place after this writing, your mileage may easily vary from what we experienced.
However, one particular villain in a cage maze area was the most believable and interactive in this attraction. After threatening to kill us, he went on to explain that he was going to put us 6 feet under, but since there were 3 of us, then it'd have to be 18 feet – since he'd passed basic math and all (his words, not ours).
After our calamitous encounters with the characters in Psycho Vision, we headed back up to see what was in store for us in the Underworld. We were getting a lot of similar vibes from many of these monsters, but there were a few more memorable stand-outs amidst this bunch.
The ringleader (as we've dubbed him) in the large room was very much in character, slinking around his scene and startling us multiple times. He could also sneak up on us in a different area, which helped eliminate some dead space. Another notable character was a clown that seemed able to work the entire floor all by himself. Lastly, a restrained crazy lady was the most verbally conversive and tricky character in the complex!
In the spirit of being thorough, we'd be remiss not to explain that some of these characters were 'into it,' while others just didn't seem to be 'feeling it.' Very few spoke to us, at least with words in the English language (more 'rawrs,' 'arrgghs' and laughs, or 'Have a nice night'… but perhaps that's an 'Underworld' language that we just can't understand? Ahh, yes, maybe it's their way of describing how they're going to kill us! How clever! But we digress). One actress near the outdoor catwalk blazed past us, seemingly to get to her spot for a drink of bottled water, but not before shouting 'GO!' as loudly as she could in one of our ears.
---
Costuming: 7.3
How Did We Get This Score?

Where costuming is concerned, we noticed a lot of leggings and sneakers on the lower halves of those doing the scaring in Psycho Vision. As is typical with most attractions of this type, other stitch selections included loose-fitting jumpsuits, vibrant color clashes, bold multi-colored makeup applications, bright dresses, and so forth.
In the Underworld, the wardrobes were much more varied to provide a plethora of petrifying pranksters. Although we still came across a smaller array of clown-/circus-related characters here, they weren't the focus as in Psycho Vision. However, the top-hatted ringleader was one of the better, most complete-looking creatures in the haunt.
Other attire included a skeletal morph suit, pig masks with plaid shirts, a white morph suit (which matched the all-white room), bloody makeup with some darkened facial features, a very believable vampire, and colored contacts, just to name a few. We also saw some plain-looking blue jeans and sneakers in this attraction as well. However, one of the most stand-out looks of the haunt was the sinister stilted assailant in some type of mad scientist lab area.
Despite the variety of villains that we encountered inside, one of the most detailed, layered, and believably dressed denizens at the haunt was the lady in the black dress that was out in the main queue area. We captured a picture of her in our group photo at the haunt, which you can see in our photos attached to this review. Her costume was complete, and her makeup was well-detailed.
---
Customer Service: 8.84
How Did We Get This Score?

Jackson's foreboding brick building right next to the road and multiple, well-lit signs made it hard to pass this place. We parked in a medium-sized lot right next to the building that was free and adequately lit. Should this become full, we're not sure where parking may extend to.
We encountered staff at the door and a few others on the stairs who told us to purchase our tickets at the concession stand. Since this was only our second visit here (our first was in 2011 during the MHC bus tour), we weren't sure where to go. After finding the much appreciated indoor restrooms in the main waiting area, a table off to the side with some glowsticks and snacks/drinks kind of looked like a concession stand. Indeed it was, and a friendly gentleman helped us get squared away with tickets before guiding us where to go for the first haunt.
Although the facility is pretty easy to navigate now that we've done it, we were confused about some things. Both haunts start on the upper floor, and each sends guests back down to the first floor. If you do the 3D attraction first, it kind of just spits you out on the other end of their parking lot. There was no staff to guide us back to the original entrance to the building, and they didn't warn us of this before we began.
When traversing the 3D haunt, we recommend removing your glasses before walking any stairs or the bus. Also, do not run in this haunt; there are multiple sets of staircases and, although they're marked, if you're running, you may totally miss the fact and go tumbling down quite a set of stairs. Also, some weren't as well lit or noticeable as others. However, we did not find any scares on any of their stairs, and they have a lot!
---
Atmosphere: 8.9
How Did We Get This Score?

The abandoned, multi-story building that houses Jackson's was quite a sight to see for us haunt connoisseurs! Get this, on the night of our visit, it was raining. When we got out of our car, we heard the sounds of thunder. We looked around to see if a storm was developing. But, it was actually the lightning and thunder sound effects that the haunt uses for the front of their building! Of course, if you don't visit on a rainy night, you may not get quite the same effect. But, it was still realistic enough for us to actually consider if they were real or not for a moment!
For the most part, the menacing building itself provided quite an atmosphere outside. Some visuals included a few haunt signs, skeletons climbing the walls, and related Halloween decor out there as well.
The indoor queue felt like more of a haunted party atmosphere. In this area, several roaming actresses toyed with waiting guests and took pictures with them upon request. There were murals on the walls, hard rock music, and upbeat tracks filling the air. In addition, there were menacing statues, original medical equipment, photo ops, and a differently decorating entrance for each haunt. This atmosphere definitely combined in preparing us to enter. One of the photo ops is a giant head, so you must pose with this one!
The atmosphere also seeps out into the exit of the haunt with other decor and photo ops.
---
Special Effects:

7.48
How Did We Get This Score?

We were given 3D glasses so we could fully enjoy the eye-popping effects in Psycho Vision 3D. There was tons of graffiti and bright artwork all over the place! We saw puzzle pieces on the floor, popping pictures, a painting that resembled Universal's Jack the clown, portraits of other familiar characters, and walls completely covered in numbers and symbols.
Hard rock and dub-step music loudly resonated off the walls. A pick-a-door room was a fun feature, as well as a scene of barrels and blinking walls (yes, there were so many holes in them that they were blinking). We also came across a very fluffy, color-changing blinking hallway too! Not only did this haunt take us through portions of the building, but it also dropped us outside and through a school bus for a moment. Although this didn't really match what was inside, it certainly wasn't expected either.
We noticed in Psycho Vision that many of what appeared to be vintage t-shirts completely covered the ceiling! Carry on!
The Underworld was more of a nod to the building's natural eeriness and build. It really was 4-stories tall, and navigating these areas didn't always involve 'solid' surfaces. Instead, we walked over some grating, through a narrowing walkway, and through many different scenes and spaces that showcased a variety of effects ranging from custom-created to giant monsters.
Some of the Underworld's effects included a zombie that attacked from overhead, realistic noises from props (including a piano) and a scattered skin hallway. Others involved dizzying strobes, startling sirens, and a giant creature that we thought was going to eat us (although the air for it to move was very loud). In addition, there was some spooky singing going on, a filthy kitchen, peeling wallpaper, a coffin-shaped door, and a gator that spits when it's happy' or maybe right before it attacks. This single haunt is on the larger side by itself and houses a ton of stuff to experience and see.
---
Theme:

N/A
How Did We Get This Score?

There didn't seem to be a theme or storyline being followed in either attraction. Thus, we have opted not to score this category, which doesn't affect the overall score.
Psycho Vision 3D is a three-dimensional and very colorful experience. We ran across some clowns, tons of eye-catching artwork inside, and a freakshow.
Jackson's Underworld led us into a world of chaos as we traversed through a dingy house, lab, and more clowns. We also saw a vampire, a jail, a cemetery, and eventually ended up in a swamp along with many other areas!
---
Scare Factor:

7.23
How Did We Get This Score?

In Psycho Vision, we were encompassed by so many paintings on the walls jumping out at us. These caused us to be distracted by the actual scares. Several well-placed drop panels startled both of us, and the occasional clown-around-the-corner kept us on our toes. For the most part, though, it seemed the scares relied on clowns that weren't present during our visit.
A few fright attacks did come at us from above, and beatings from the other sides of walls weren't expected, either. We were also stalked and randomly screamed at. Finally, some loud pops weighed over the soundtrack, successfully giving us a jump.
In Jackson's, the overall vibe was darker and creepier to us. Additional scares came at us from above, and a few from below were mixed in as well. This is one of the first haunts where we can attest that they have a unique way of hitting on the phobia of heights: acrophobia!
However, the biggest scare of the night came from a deceiving bed surprise involving some restraints – sorry, that's as detailed as we can get. There were also some water surprises, sudden loud noises, and a jerking body bag that resulted in a sudden, shocking encounter.
---
Entertainment & Value:

7.83
How Did We Get This Score?

Tickets can be purchased for each haunt separately or as a dual haunt ticket. On the night we visited, combo tickets were $40.00 for both attractions. We opted for the VIP as the line was pretty long, which costs $60.00 per person. Group rate information can be found on their site. They also had some 'monster repellent glowsticks' for young 'uns and scaredy cats at the concession stand.
It took us about 13 minutes to escape the psychedelics and another 18 minutes to flee the crazed lunatics within the Underworld. This brings the combined time to 31 minutes (including non-scare stairs), and we weren't walking too fast or too slow. Considering the GA price for both, this attraction's MPD is 0.78 (minutes of entertainment received per dollar spent). This is below the average of 1.5 that our team typically sees.
They do provide plenty of photo opportunities in the waiting area, as well as several roaming entertainers and music to keep guests entertained a bit while they wait. If you had your picture taken upon entrance, don't forget to stop in their gift shop at the attraction's exit to purchase your souvenir! They also had a variety of swag, cold beverages, and spooky floral arrangements for sale, along with other items.
Jackson's Underworld is located in an authentically creepy building. There are several things inside this attraction that we've never seen anywhere else. So, if you're in the area and looking for a fun time with some fright mixed in, be sure to stop in; just don't look down!
---
How Did We Get These Scores

---
Guest ReviewsGuest Average: 10 out of 10
Daniel Dye – 10/10 – September 22, 2023This place has so totally renovated their whole haunted attraction. It no longer 2 attraction it now …show more combined into 1. OMG it has gotten better and I would recommend it to anyone. So if you haven't been there this year you should give it a try. I give it an A+++.