Kreepy Hollow – Full Review
Kreepy Hollow is a Haunted Attraction located in Bishopville, SC.
1251 Joe Dority Road, Bishopville, SC 29010View All Details

Features:

Free Parking, Restrooms/Porta Potties On-Site, Food/Concessions, Gift Shop/Souvenirs, "Old-School" (Low Tech), You will NOT be touched, Movie Characters, Original Characters, Celebrity Appearances, Uncovered Outdoor Waiting Line, Indoor/Outdoor Attraction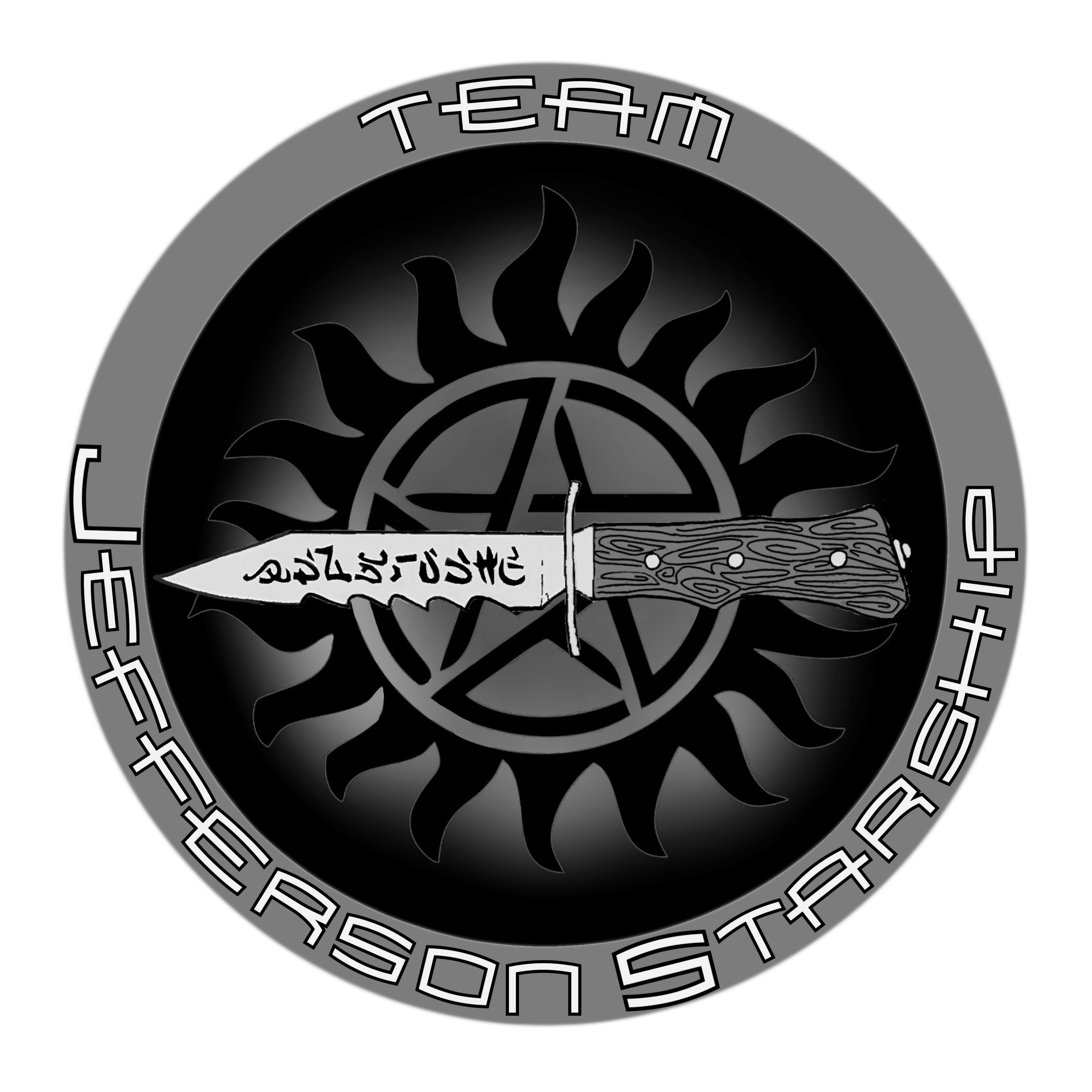 This attraction was reviewed on October 7, 2018 by Team Jefferson Starship.
How Do We Get These Scores?

Final Score:

7.51
How Did We Get This Score?

Summary:
Kreepy Hollow is a local favorite in the area, having been around long enough to more than establish their reputation with the community. Featuring two rides, a graveyard trail, and a two-story house, there is a lot to see and a lot to flee.
Kreepy Hollow has made a name for itself offering special effects and haunted house features that no one else in the area has. With innovation in sets and features, years of experience, and an incredible setting, Kreepy Hollow offers its visitors an amazing night of scares and awe.
This year offers some new features on the hayride, a collection of cool new rooms in the house, and the highest energy bus ride we've ever been on.
---
Cast: 7.55
How Did We Get This Score?

The cast at Kreepy Hollow covers a wide variety of monsters and approaches across all genres. From the silent and creeping nun to the high energy mad doctor, the house was fully-staffed with monsters.
Our team didn't have a lot of vocal interaction with the monsters of the house or the several screamers on site. Though we heard more than a few 'Get outs', we were impressed by the dedication and the acrobatic skills of the house creatures.
On the bus ride, an annual favorite for our team, we had some of the highest energy monsters we've ever seen. Without giving too much of the experience away, we'd like to give massive shout-outs to Sunday night's Freddy who leapt and bounded as if gravity didn't affect him, and to the bus's newest monster who somehow managed to mix silent stalking with the sort of exercise that the Kreepy Hollow bus ride always entails.
On the trailer, we saw a number of changes in cast, including at this year's new scene which had some marvelously planned and acted surprises. One of our group got carried away at the appearance of a particularly eager and hungry zombie, much to the rest of the trailer's horror.
---
Costuming: 6.85
How Did We Get This Score?

For such a large variety of monsters, costuming is different from section to section of the haunt. On the bus, the monsters we faced all had tucked-in masks except one, and their outfits fit the characters that they were playing well.
In the house, many of the monsters put a lot of thought and effort into their costumes, including the nun, Dr. Giggles, and an especially gruesome clown.
The characters from the hayride's new scene were very well-outfitted and their makeup was well-applied. We saw some untucked masks on the hayride as well as the house, but our visit happened to be on an October evening while it was still in the mid 80's, so this was very understandable.
The zombies on the hayride managed to pull off excellent and detailed costumes and makeup despite their constant activity in the unseasonable heat.
We were also very impressed with the addition of some costuming and makeup choices that gave the house clowns a very logical reason for their presence.
---
Customer Service: 7.5
How Did We Get This Score?

Kreepy Hollow has a large and well-lit parking lot for all visitors directly outside of its ticket booth. Signs are posted all over the countryside with directions to the haunt in case GPS is unavailable or not working.
The ticket booth staff are friendly, cordial, and super helpful.
Safety was given a lot of attention at Kreepy Hollow, having no scares on the stairs, visible paint on every step inside the house, and hand rails available. Staff out of costume all wear haunt shirts to be clearly visible and make sure that guests follow all safety rules for themselves and the haunt's monsters.
Concessions are sold by the house and merch at the top by the ticket booths and both are easy to locate, as are the port-a-potties.
---
Atmosphere: 7.72
How Did We Get This Score?

At the top of the hill for Kreepy Hollow, located right in front of the ticket booths, is a giant tower playing Halloween-themed music as well as classic rock and modern pop. This initial line area is high-energy as people gather to take the bus ride down to the house.
Monsters make the rounds through the waiting line between bus rides, and customers are allowed to pick if they want the Mystery Bus or the Masters of Horror bus. Once you reach the house, the cemetery looms behind you and monsters stalk the lines outside of the house and the hayride. This queue entertainment sets the tone for the lurking creatures inside, while the music keeps everything high-energy and exciting.
---
Special Effects:

7.74
How Did We Get This Score?

Kreepy Hollow has set itself apart in South Carolina for special effects within a house, and this year their new additions did not disappoint. With an entire room crafted to transport you to a dark and stormy night outside, a new front room that spookily slides you into the rest of the house, and a series of elaborate mazes, their new set builds were wonderful to see. There is also a high level of detail and attention paid to sets throughout the length of the house. There is some sound-bleed within the house, but for the most part sounds are cut off by twisting corridors and narrow steps.
On the trail, a new set and stage had our group tempted to jump out to inspect everything up close. The devil scene and the zombie scene also employed a variety of sound and pyrotechnic effects that made them spectacular to watch.
The staff at Kreepy Hollow has put a lot of work into additions and improvements and it shows.
---
Theme:

N/A
How Did We Get This Score?

Kreepy Hollow does not rely upon a single theme throughout the attraction. Scenes both in the house and along the trail shift from past to present, from realistic to gore-splattered, almost without warning.
There were some nods to building a coherent storyline in some places – a child's ruined birthday leading into a room filled with clowns, for example – but such attempts were not attraction-wide.
However, there are plenty of monsters and scenes to hit nearly all your frightful desires, no matter what they may be.
---
Scare Factor:

7.48
How Did We Get This Score?

On the bus ride, our group was loud and rambunctious, our gleeful and terrified screams making themselves heard over the rhythmic guitar riffs of Pantera. With monsters attacking from all angles there was no safe place to hide for anyone involved.
In the house, monsters made sure to disperse the scares, especially Dr. Giggles who managed to hit every part of our party in a room and a half's space.
On the hayride, the zombies worked hard to disquiet guests before their scene began to long after, and they were very successful in that right.
Monsters were also good at spotting who had a particular weakness for their character and then making sure to extract every ounce of terror possible.
Combining costuming, special effects, and actor skills Kreepy Hollow caused a lot of fear while we were there.
---
Entertainment & Value:

7.79
How Did We Get This Score?

With a low entry fee and forty minutes of rides and walk throughs, Kreepy Hollow offers a strong two minutes of scares per dollar. Concessions are reasonably priced, parking is free, and merch is available to rep your survival of the haunt. As with any popular, local, haunted attraction, it's best to gauge the size of the crowd and consider the fast pass if the lines are very long.
---
How Did We Get These Scores

Promo Images:
Click to Enlarge
---
Guest ReviewsGuest Average: 7.53 out of 10
Scottbryanwoodworks – 10/10 – October 20, 2017The bus ride is crazy exciting, fast paced, and and a great start to this amazing attraction. We …show more opted for the fast pass to skip the long lines that looked like the entrance to a Carolina/Clemson football game!! The fast pass saved us a good 45 min of waiting and only took us maybe 10 minutes before we were on the bus. From then to the end it was a 'hell' of an experience. Well worth the $70 bucks for me and my son. I be won't spoil the fun but it's definitely the best Halloween attraction I've been too so far
Cliff Lewis – 7.5/10 – September 15, 2023Overall not bad, could tell there were quite a few newer actors that hadn't quite got the hang of …show more things yet. It was nice to see the veteran actors giving them tips on how to improve though. They have a really great set-up that keeps me coming back every year. Will probably revisit mid season to see how the newer actors have improved. To be fair I went on opening night.
Big mike – 7.13/10 – October 19, 2019Lets be honest Kreepy hollow has the best set up around the area,but the cast and the brains around …show more don't got what it takes all tho Dr.giggles has a great persona..but it takes more than one to make a haunt work,but I will say the bad ass devil scene was the best over all and the bus omg wtf y'all could do better there's only two bus rides around and the other bus rides is Fletchers which never lets us down on blowing are minds …I'd recheck your review no offense
---
Past Awards
---
2019 Awards
Best Bus Ride (Given by: Team Jefferson Starship)
Best Chainsaw Maniacs (Given by: Team Jefferson Starship)
---
2018 Awards
Best Bus Ride (Given by: Team Jefferson Starship)
Actor Shout Out - Dr. Giggles (Given by: Team Jefferson Starship)
Actor Shout Out - Puritans (Given by: Team Jefferson Starship)
---
2017 Awards
Best Bus Ride (Given by: Team Jefferson Starship)
Actor Shout Out Award - Rope-Swinging Clown (Given by: Team Jefferson Starship)
---