Lake Hickory Haunts – Full Review
Lake Hickory Haunts is a Haunted Attraction located in Hickory, NC.
520 Carolina Ave, Hickory, NC 28601View All Details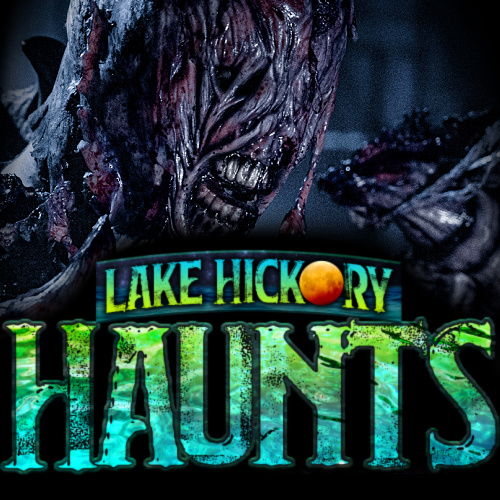 Features:

Paid Parking, Restrooms/Porta Potties On-Site, Food/Concessions, Gift Shop/Souvenirs, Optional Games/Midway, Special Events, "Hi-Tech" Attraction, You will NOT be touched, Original Characters, Uncovered Outdoor Waiting Line, Indoor/Outdoor Attraction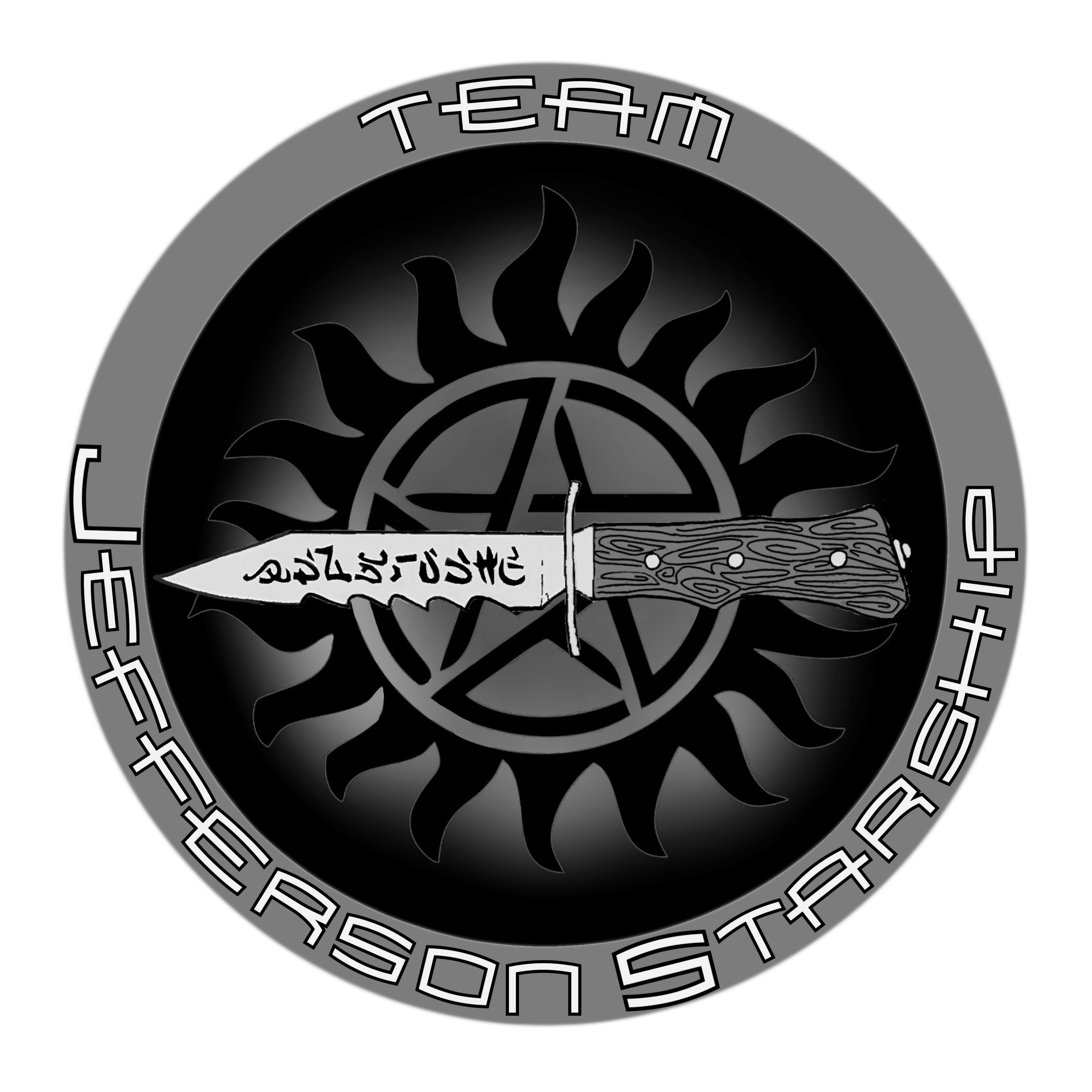 This attraction was reviewed on September 24, 2022 by Team Jefferson Starship.
---
About Our Reviews and Rating System
---
Final Score: 8.72
Final Scores – By Category

Final Scores – By Attraction

Summary:
Lake Hickory Haunts (LHH) is a large, multi-attraction haunted trail in Hickory, North Carolina. Situated above and around a small lake, LHH has expanded a bit since our last visit in 2020.
Our arrival later in the evening meant we showed up just as things had kicked into high gear. The parking lot(s) were nearly full, and a crowd of excited guests was ready to feel the fear. We were led from the new box office to the first Midway, a graveled lot filled with music, concessions, and some additional attractions, all situated above the lake. Guests can wander this midway while waiting their turn to venture down to the second midway and the entrance line (or for a small additional charge, use fast pass or the RIP pass to skip ahead to the front if waiting is not something that one wants to do).
Boasting over ten themed sections along the walking trail around the lake, Lake Hickory Haunts is known for its highly detailed scenes that surround guests on all sides as they move around and over the lake and under the hills.
---
Cast Score: 8.52
Cast Scores – By Question

Cast Scores – By Attraction

Cast Review:
The cast of LHH was a great bunch. We especially enjoyed the crew in the Voodoo Bayou, but none of the sections let us down.
From the Nightmare Factory of Dr. Death through to the lunging chasers of the Mangler, every one of the seventy-five (give or take) actors that we saw were absolutely manic in their attention to our visit. Whether it was retorting to our witty enjoinders, snapping props near our faces, or mimicking back things that we did, nearly everyone on staff was paying as much attention to us as we were to them. The only thing we missed was simply more, more, more! With so much to see, we were as excited to reach the next section as we were disappointed to leave the one we were currently in.
---
Costuming Score: 8.94
Costuming Scores – By Question

Costuming Scores – By Attraction

Costuming Review:
The costumes and props at LHH are exquisitely done. Though this haunt is well-known for its amazing sets, they've clearly also been pouring attention into the decor of each of their actors as well.
This also extended to the queue actors that roam the two midways outside the haunt itself. Though the personalities of the queue actors are just as upbeat, entertaining, and fun as can be, guests do get to spend a lot more time with them, up close and personal. The queue actors were a varied lot during our visit – though that is perhaps to be expected given that there are eleven themed sections of the haunt down below.
While some of the sections of the haunt do segue very nicely with the next so that themes overlap and the creatures from one section merge seamlessly with what is coming next, the queue actors, by contrast, are more like carnival side-show acts, keeping the crowd entertained and excited before reaching the haunt.
---
Customer Service Score: 10
Customer Service Scores – By Question

Customer Service Scores – By Attraction

Customer Service Review:
Lake Hickory is very customer-focused. Though the staff does update at least one section of the haunt every year, they also pour a lot of attention into ensuring the safety and entertainment of their visitors.
The parking lot is well-lit, with a multitude of staff directing traffic. Signs are up all around the property directing guests where to move next. Staff are friendly and helpful and a number of security personnel are on site all night long.
The RIP pass, should guests choose to go all out, also includes entrance to a special "lounge" – an outdoor area with a fire pit, chairs, and free bottles of water and small candy/snacks for those that need to recharge either before entering or after the haunt. Hint: We highly recommend others consider the RIP pass simply for the chance to cool down after the walk around the lake and back up the hill. Knowing that you've got a warm place to sit and a cool drink of water makes the walk back up with a pounding heartbeat worth the extra cost.
It should be noted that are several sections of LHH that guests with very strong phobias can opt to skip – notably Voodoo Bayou and Descent which take place above ground and under, respectively. Guests with a serious phobia of heights or enclosed underground spaces can notify staff before entering the queue to enter.
---
Immersion Score: 8.69
Immersion Scores – By Question

Immersion Scores – By Attraction

Immersion Review:
As previously stated, the queue actors on the night of our visit weren't entirely representative of what was down deep around the lake. There was a lot of high-energy music, milling crowds, and sideshow-like posters advertising the various scenes of the haunt; in that sense, we did get a good indication of what we might be witnessing further afield.
Inside the haunt, the various sections did create a nice flow. From the Nightmare Factory into the Lair of the Undead was a nice transition from experimental science into the trauma of vampirism. That, in turn, led to the Voodoo Bayou with its on-point houngans that overlooked the cursed pirates of Shipwrecked. This area then lead to the Aquaphobia section that extends out over the chilly waters of the lake itself. Climbing out of the lake, we went up into the alien-inspired Extinction and then into a post-apocalyptic Aftermath before moving through a cannibal-inhabited Slaughterhouse and taking a Descent underground to emerge ready for the Big Top Circus and its bevy of maniacal clowns that led us to the Mangler, a final roaring experience.
While it is hard to describe how a visitor can go from a mad-scientist doctor to maniacal clowns in a smooth transition, LHH manages it with a level of immersion and aplomb that are unmatched nearby.
---
Special FX Score: 8.48
Special FX Scores – By Question

Special FX Scores – By Attraction

Special FX Review:
Lake Hickory Haunts does an amazing job with its sets and set design. A great deal of time and care is poured into the decor that literally surrounds visitors on every side. From lighting and fog to scents and the lake's water, it seems that no detail has been left unconsidered. Even without the talented actors lurking throughout, the scenes of the various 'attractions' surrounding the lake would be worth the ticket price.
The various props and details are all high quality and well-maintained. While there was a little bit of an immersion-breaking when we'd descend a well-lit set of stairs or a sturdy wooden bridge, such things are necessary for a safe venture through a haunted trail. Indeed, the well-timed application of fog and lights, sounds, and scents work to draw guests immediately back into whichever nightmare-fueled attraction is next on the trail.
---
Scare Factor Score: 8.47
Scare Factor Scores – By Question

Scare Factor Scores – By Attraction

Scare Factor Review:
LHH does a good job of spreading a variety of scares around each group that ventures through. Though a number of things are front-loaded and occasionally, the line of guests becomes bunched up because someone is too scared to move forwards, the costumed staff work tirelessly to break things up, separate big groups, and interact with the guests to keep things fresh.
From the sudden appearance of Dr. Death in the Nightmare Factory to the last grinding roar of chainsaws in the Mangler, there's always something to delight the most die-hard horror fan around the next corner at LHH.
---
Entertainment & Value Score: 8.56
E&V Scores – By Question

E&V Scores – By Attraction

E&V Review:
Did we mention that the sets alone are worth the ticket price? Did we infer that the RIP pass is a welcome way to skip the line and get a spot to rest afterward? If we didn't, remember that we're thinking about both of those facts. Add in a few score costumed haunters with an amazing level of energy and we can't help but recommend LHH to anyone in the area (or beyond).
LHH does have a rotating calendar with varying hours and ticket prices, with slightly cheaper tickets available for online purchase prior to arrival. LHH uses a timed-ticket entry, but wait times on busy nights can still stretch a bit. With the variation in ticket prices available, we advise guests to check out the haunt's website and plan ahead according to their personal budget.
There are a variety of additional add-ons on site – from concessions to an escape room to axe throwing and carnival-style games and rides (the aforementioned RIP ticket gets you one visit to the various midway games in the Midway of Mayhem). Parking also costs a small amount, so we encourage guests to take a few minutes with the website to familiarize themselves with everything possible to experience at LHH – prepare to be scared during a night of entertainment and fun!
---
View Full Score Sheet
---
Pics We Took From Our Visit:
---
Promo Images:
Click to Enlarge
---
Guest ReviewsGuest Average: 10 out of 10
Morgan – 10/10 – October 22, 2016Amazing haunt, I visit year after year and it gets better each year! Visit Lake Hickory Haunts and …show more you won't regret it, trust me!
Gina Settlemyre – 10/10 – October 17, 2015Lake Hickory Haunts is my personal favorite haunted attraction! Their detail, unique scenes/sets, …show more and innovative ideas are truly one of a kind. It is unlike any haunt experience and it is a must see for any haunt goer. Most of all, you can tell that they care dearly about their customers and fans!
Terrance Osborne – 10/10 – October 16, 2015Of all the haunts I've visited across the country this haunt is by far the best! Open rain or shine …show more and even in the downpour their actors never once broke character! Boss the Clown and other actors were in the midway keeping us entertained even though they were soaked to the bone. The scares were top notch, the circus kept us on our toes and just when we thought we were done here came more clowns!
---
Past Awards
---
2022 Awards
Best Voodoo Scene (Given by: Team Jefferson Starship)
---
---
Past Awards
---
2022 Awards
Best Voodoo Scene (Given by: Team Jefferson Starship)
---