Land of Illusion Adventure Park – Full Review
Land of Illusion Adventure Park is a Haunted Attraction located in Middletown, OH.
8762 Thomas Road, Middletown, OH 45042View All Details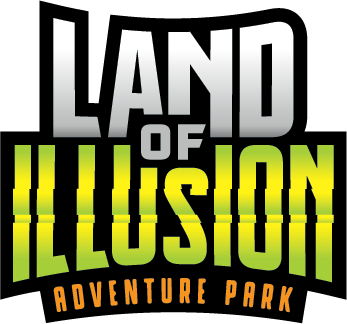 Features:

Paid Parking, Restrooms/Porta Potties On-Site, Food/Concessions, Gift Shop/Souvenirs, Optional Games/Midway, Special Events, "Hi-Tech" Attraction, You will NOT be touched, Original Characters, Celebrity Appearances, Indoor/Outdoor Waiting Line, Indoor/Outdoor Attraction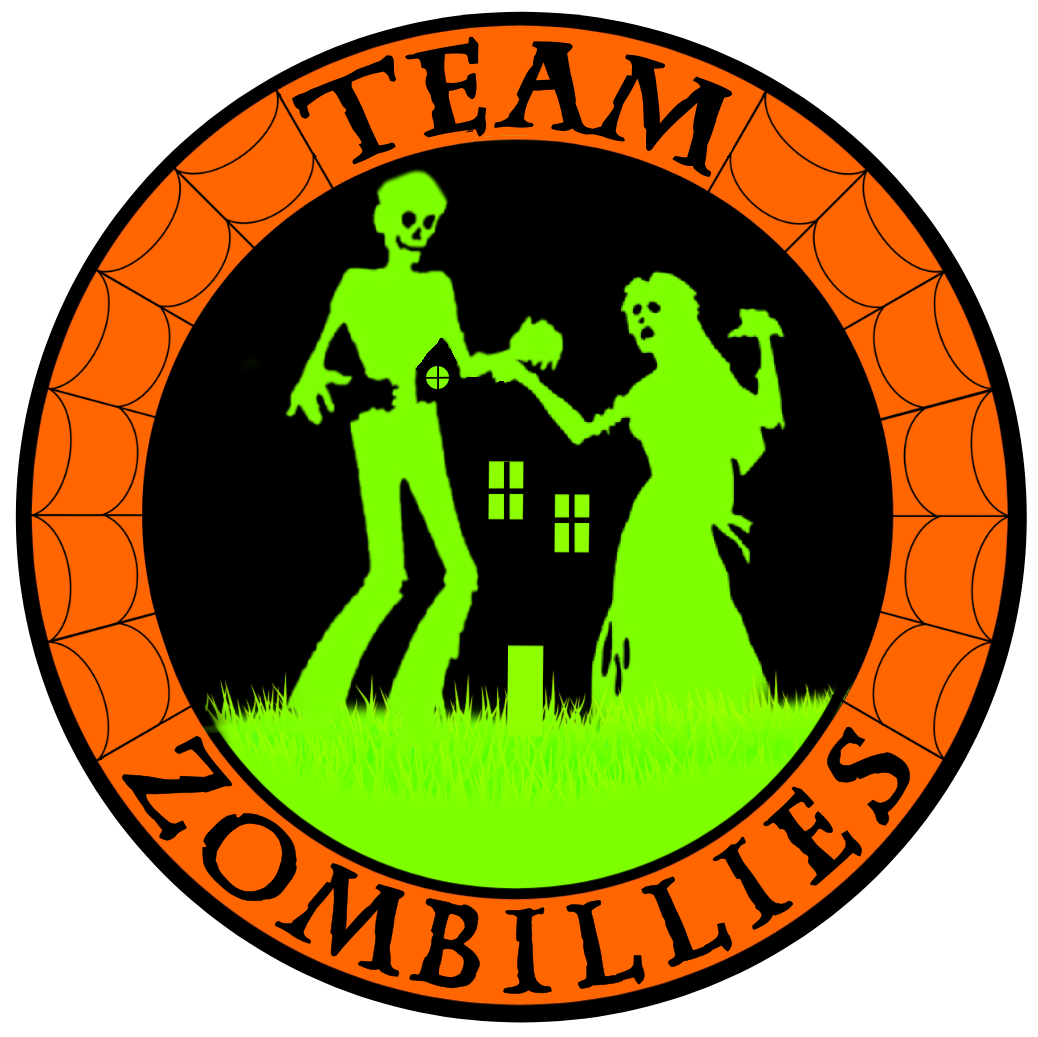 This attraction was reviewed on September 8, 2018 by Team Zombillies.
How Do We Get These Scores?

Final Score:

7.88
How Did We Get This Score?

Summary:
Wow! Our 2018 haunt season kicked off with one Hell of a start! Stay with us on this one… we've got a lot of things to look at here. Once we get going, we'll break down our findings one haunt at a time…
First of all, it seems as though a haunted house surgeon has been hard at work, operating on all the organs of Land of Illusion, including the name! These attractions are now collectively called 'Haunted Nights at Land of Illusion Adventure Park,' and a lot of things were rocking during our visit!
This is definitely a 'you should go' haunt and we'll highlight some of the reasons why in this review. For those of you who've never been here before, Land of Illusion (LOI) is a large entertainment park and, during the fall season, what type of entertainment do they offer? Haunted Houses, of course! 4 of them to be exact… plus one of the best haunted trails in the tri-state. In addition to their scaretainment, they offer a full-on, live zombie paintball assault with authentic military trucks that haul you through woods, water and mud.
Hungry, thirsty, or stressed out? They got you covered there too with a full bar, food truck, cafe, and an assortment of food vendors. Feeling extra ballsy after a couple of drinks? Want to experience what it might feel like to plummet to your death (without the death part, of course)? There's a 40-foot, free-fall 'Demon Drop' tower that you can jump off of with your name on it! They even have' well, if we kept listing off everything they have, we'd be here for days. Regardless, we're sure they've got something there for you to enjoy!
New for 2018 is their latest attraction: Phobia. This fear-targeter has taken the place of The Voodoo Bayou Shanty and brings a different haunt vibe to the assortment of scares offered here. But really, the whole park has undergone open-haunt surgery and there are so many changes that it would be impossible for us to write them all down! Kudos to this crew for all the hard work they put into the park this year.
Middletown Haunted Trail: 8.66
Phobia: 7.02
Killer Klowns: 8.27
Dr. Psycho's Haunted Estate: 7.6
Temple of Terror: 7.89
---
Cast: 6.88
How Did We Get This Score?

We were informed that an average of 180 paid actors work the haunts at Land of Illusion's Haunted Nights
Trail: 8.91
New management of the Trail this year provided a clear transformation in actor/actress quality, which left us wanting to give some high-fives most of the way through. Simply put, these guys gave us one of the most believable shows we've seen in a long time here. They've done some work on their characters and backgrounds and it really showed during our tour!
We typically visit LOI on their opening weekend, but this was the first time in many years that we've seen this many characters on the trail. We aren't sure how common it is to see this many during the rest of the season, but we hope you experience all of them too. The Trail relies on them pretty heavily.
We actually wanted to run from this crew on several occasions. They were demanding, resilient, energized, and most importantly, they knew when, where and what they were supposed to be doing. They didn't wander into scenes they didn't belong in, the majority of them knew what to say that matched their characters, and they had good timing.
Some of the most memorable to our group include the mole, clowns, and scarecrow that were working the queue area, Kalamity the Kreator with her creepy whistle, the clowns in the vortex, the interactive chainsaw chasers, the pumpkin master and the dentist.
Phobia: 4
Only a handful of actors were encountered in Phobia during our visit. Due to its design, it really doesn't require much of the living. But, unfortunately, the ones that were in there didn't go out of their way to be in areas where they would have been greatly beneficial. Only a tiny bit of dialogue was used; it seemed like they relied on working with their surroundings and letting the phobias work their magic themselves, rather than doing what they could to make them even scarier. We did come across an intimidating voodooist, but he just stared at us as we walked by. On the flip side, at least one character stalked us in the dark a few times, and another did take advantage of some opportunities to steal what little bit of night vision we had.
Klowns: 8.05
The clowns gave the second best performance of the night, falling closely behind what we experienced on the trail. In previous years, there haven't been all that many actors in this one, and the ones that were there had pretty generic dialogue.
Luckily, that was not the case this year! Quite a few clowns were on tap during our visit and many of them interacted with us on our way through. We aren't sure if these guys got a new manager this year too, but it sure seemed as though they went through a similar training regime that the Trail did.
When you see the large 'Killer Klowns' sign out front, it's easy to think you're going to meet a bunch of typical clowns inside, right? Well that's what we thought too. Even though most of the characters were, in fact, clowns, not very many of them acted the same, which added some welcomed variety to the show. Some introduced themselves and menacingly showed us how they got their names, while others spat threatening dialogue at us. It was more obvious this year that these guys wanted to entertain more than some of the other haunts at the Park.
Dr. Psycho's: 6.58
On several occasions, we found ourselves wondering where everyone was in this one. They were spread out to where we would come across two to four of them at a time and then there'd be several scenes without anyone at all, especially in the outdoor scenes. For the most part, they weren't very believable or convincing, either. Not all of them were like that though. We're convinced that some of them may have been plucked straight from the Trail this year, including Dr. Psycho himself! He was so convincing that we found ourselves backing up the stairs away from him! The the lady with a hillbilly abortion and the patient in the quarantine area were a couple of other notable stand-outs.
Temple of Terror: 6.85
This attraction also seemed to be short-staffed during our visit, but the crew that was there mostly did what they could to keep the energy up. Some of them had good knowledge of the halls and secret passageways because they knew exactly where we all were and popped out when we'd least expect it. They mostly made realistic screeching or snarling noises at us rather than speaking, but of those that did talk, the Soul Collector was the most memorable. We'd suggest watching out for that one; she's got many o' soles trapped within the walls of her lair! Also, if you're afraid of spiders, don't let that show when you're near the spider's nest. One of our group members did and she regretted it for the rest of the tour!
---
Costuming: 7.36
How Did We Get This Score?

Trail: 8.24
The Trail by far has the biggest variety of characters at Land of Illusion. It only took us a couple of scenes to figure out that a lot of creativity was put into their costuming department this season. From steampunk-style sewer scourers and bloody butchers to mutated insects and classic horror movie villains, there's a little bit of everything to see here. By and large, most of the costumes were put together well, making it easy for us to figure out who was who. Attire ranged from full-body morph suits to highly-customized outfits that looked to be carefully crafted from the talented tormentors inside.
Only a few oddballs stood out to us on the night of our visit, namely the teddy bear-looking character in the catacomb area. Perhaps she was supposed to be some sort of imaginative, ghostly spirit in that form? Aside from that, everyone looked 'at home' in the scenes we found them in. One of the best examples was the large guy in the pumpkin patch area wearing a straw hat. He didn't even have a shirt on, but his entire chest and body was painted to look like a jack o'lantern, which mirrored the ominous orange orbs that surrounded him. Not to be discounted was the other character in that scene wearing an extremely large pumpkin mask that looked to be about 3 feet in diameter. THAT was impressive!
Speaking of masks, the Trail uses a good mix of those and makeup to enhance the characters' faces. The masks appeared to be of professional-quality, as did most of the makeup applications. Victims were appropriately bloodied, but not so much that we couldn't distinguish them from their assailants.
Phobia: 5.95
Phobia is a very dimly lit attraction for most of its length, so the costumes here really didn't need much detail to be effective. Unfortunately, based on the costuming we could see, most of these characters milked that idea for all it was worth. The costuming here was very basic. Occasionally, an actor would shine a flashlight in our eyes to take away our night vision or some light would leak in from outside, which allowed us to catch glimpses of their entire costumes. When we could see them, it looked like black robes and masks (of varying quality) were the norm, with the exception of one morph suit and a very well put together Voodoo character.
Klowns: 8.19
An improvement was made in the costuming department for the Klowns this season too! While some costumes were more complete than others, they matched the circus-type scenes very well. Full polka-dot jumpsuits, hyper-realistic masks, tutus, and common clown makeup made up the majority of the costumes, with others having more customized creations for their attire. The most memorable was Pinball the Clown, by far. His full silicone mask and permanent ear-to-ear grin, combined with his larger body size, set him apart from his wiry minions as a force to NOT be reckoned with! Makeup colors were appropriately bright and bold, but nothing that was really overly-impressive.
Psycho: 7.59
Dr. Psychos had yet another wide variety of characters, second only to the trail. Most of the monsters here were appropriate for either the 'hospital' or 'estate' parts of the story (see Theme below for details). Mutilated patients and various versions of the mad doctor's creations were abundant; they've even got the occasional, black-cloaked chainsaw chaser guy who was – albeit generic – able to blend in with the darkness exceptionally well. They've also got a butcher in the cafeteria, HAZMAT workers in the quarantine area, several nursing staff and rednecks in the woods' just for good measure.
The bulk of these characters ranked in at just above average-looking compared to the other haunts at Land of Illusion. another good mix of masks and makeup was used, though not as memorable as the ones we found on the trail. Among the most notable costumes were those worn by Dr. Psycho and the little girl who looked like a puppet.
Temple of Terror: 6.83
The Temple is another dark (dimly-lit) haunt at LOI, so it's hard to see many of the costumes in full detail. In addition, there were costumes in here that also didn't match their scenes at all on the night of our visit. One guy was wearing only blue jeans, no shirt and a broken gas mask in the jungle area, while another was wearing a black and white mask. There were several plain white shirts as well, which allowed us to pick these characters off in the dark a lot easier. We couldn't pick them all off, though, as some of them were nearly impossible to pick off until they moved and were right in front of our faces. Makeup mostly consisted of darkened facial features and bloody wounds. One of the best looking characters in the haunt was sporting a full realistic mask in the spider area.
---
Customer Service: 9.55
How Did We Get This Score?

From the time the searchlights guided us into the parking lot to the time we got in our car and left, we had no issues finding where we needed to go. Be aware that parking is $5.00 per vehicle, so have some cash ready when you get there. If you need to use the restroom, there are port-a-potties in the parking lot and nice permanent facilities once you get inside the gates.
The massive ticket booth facade is impossible to miss; just be sure to follow the signs so you get in the correct line. For those who didn't bring enough cash (after paying for parking), plenty of ATMs can be found near the ticketing windows. Getting through the turnstiles is reminiscent of entering a high-end theme park, and a large digital park map will greet you once get inside to help you navigate the park.
All of the staff that we met were very friendly, welcoming, and able to answer any questions that we had. There are plenty of security guards that roam the property/parking area at all times and, when combined with a lack of trip hazards and generally smooth walkways, this attraction is one of the safest there is.
With the exception of Phobia, each of the haunts and ZSP had neon signs that show you where the start of each queue line is. While not quite as 'flashy,' Phobia's entrance is labeled with a large banner, so it's pretty hard to miss too.
---
Atmosphere: 8.35
How Did We Get This Score?

As soon as you pull in, you know this is where the spooky's at! During LOI's Haunted Nights, the ticket booth building is decked out with color-changing lights, scary scenes that are visible through the windows, and creepy sounds to accompany them. You can also hear music coming from the Stage of Rage before you even get to the ticket window! Once you get inside, there's lots of monsters and large skeleton and creature statues that make for some great photo ops.
That warm and fuzzy stuff transitions more toward the creepy and scary side once you get into the queue areas for the haunts. Each attraction has its own unique facade – some decorated better than others – that let you know where the entrances are. Once inside, TV screens can be found here and there, usually showing movies to help pass the time. The walls, however, are mostly smooth and scantily decorated.
---
Special Effects:

7.66
How Did We Get This Score?

Trail: 8.2
If you're looking for a high-tech haunted trail with a lot of detailed scenes, then you've found it at the Middletown Haunted Trail! Not only are there a lot of effects that bring this trail to life, but many of them have been created in-house. Returning customers will notice many of the same things that have been here for years, such as the half-buried busses and the aliens in Area 49. But, you'll also see a lot of things that you won't find anywhere else. This year, they've gone all-out in the Halloween department and created some giant sculptures! When we laid eyes on these, our jaws dropped open.
We also noticed a lot of effective sounds nearly all the way through the trail (which is pretty rare, really). From busted sewer pipes and water running under your feet to human cages, giant beasts, realistic guns, a bridge, an underground medical mishap, vampire corridors, and a double vortex tunnel, there's a little bit of eye candy for everyone here. Oh! Speaking of those vortex tunnels, the actors that were on the trail knew exactly how to enhance the dizzy factor! Good luck with that one…
Phobia: 6.97
The effects in Phobia are quite a bit different than what you'll find in the other attractions, which is intentional. There are times when you won't see an actual 'scene' for a minute or two as they work on your nyctophobia (fear of the dark). That being said, the same materials were used to make a lot of the walls between scenes. However, their texture helped the actors create some unique sounds in several areas too.
One of the high points here was actually the sound effects. Some of them were loud enough that there wasn't really a need for anything else to go along with them' especially when combined with the darkness. They also seemed to intensify the closer we got to the exit, which was a nice touch. The end has a unique claustrophobia zone, which we're sure you'll appreciate if you don't like confined spaces. Other scenes to be found here include some sketchy electrical work (in a good way), things in realistic nests that are waiting for you, and there 'might' even be some creatures in there that are large enough to swallow you whole!
Klowns: 7.83
The sights and sounds of Killer Klowns were kicking ass too! A lot of creative ideas were implemented this year and we were, admittedly, surprised at how well they worked' even for a clown house! One of them included a giant game of pinball that you'll need to see to believe, and another will have you holding onto some sadistically-flimsy handrails for dear life. We also enjoyed the addition of some fast-moving animatronics that kept us looking in all directions.
This is a 3D attraction, so be sure to put your glasses on to get the full effect. A lot of fluorescent paint adorns the walls and 'pops' out at you if you get fixated on it (sometimes literally)! Then, of course, what 3D clown house would be complete without a vortex tunnel?
Psychos: 7.4
Dr. Psycho's has some of the the most detailed scenes at LOI, save for maybe 1 or 2 within the Trail. But, a lot of the mechanical effects didn't seem to be working during our walkthrough, or at least weren't used to their full ability. The various scenes will have you walking through the woods (sometimes indoors, mostly outdoors), shacks, a mausoleum, and all 3 levels of the hospital / estate itself. Highlights include a guillotine, swarming bees, a ghostly playground, a full-sized hearse, a huge werewolf, a human-slicing table saw, and a crematory (with real fire!) and funeral music.
Temple: 7.91
The Temple's setting has an 'underground Egyptian temple' concept, so rock formations and block walls make up the bulk of the scenery. Some areas have ancient hieroglyphics, skull-clad tombs, toe-pincher coffins, a spider sanctuary (new for '18), and even a large jungle scene with a swaying rope bridge. Scene detail here is interesting because some areas, such as the jungle scene and rock formations, are incredibly detailed and realistic' while others, namely the block walls, looked to be flat and hand-painted. This, and the fact that we almost went into an open actor door, took away from some of the haunt's realism for us.
Egyptian-style music, other loud sounds and fog can be noticed throughout the haunt. Large animatronic creatures guard various passageways on your way through and, you never know, you might just have the ceiling come crashing down on you without notice! Don't say we didn't warn you…
---
Theme:

7.57
How Did We Get This Score?

Four of the five haunts at LOI's Haunted Nights have their own unique theme, with the only exception being the Trail (which has no theme). The Trail has all sorts of different areas, including a new and unique 'Patch,' a kitchen that would break health code rules in seconds, an underground hospital, some wastelands, a toxic Area 49, a spider-infestation and many others that are sure to chill you to the bones! The other haunts' names give you a general idea of what you can expect inside. However, we recommend reading up on the actual stories from their website, and here's why…
Phobia pits you against classic fears, such as darkness, spiders and snakes just to name a few. Even considering that this is a brand new attraction for 2018, the haunt just feels empty in some places. The lengthy dark hallways were cool at first, but we were ready to see some different transitions after the first 2 or 3 scenes. In Killer Klowns, you'll collide with a creepy collection of clowns of all shapes and sizes. As with most clown- / fun-houses, be prepared to find just about anything here' as long as it's bright and colorful. Dr. Psycho's is about a deranged doctor who likes pitting his victims against their deepest fears so much that he started doing fear experiments inside his estate. The house itself is mostly transformed into makeshift laboratories and exam rooms, complete with a morgue and crematory. The journey starts off with your wayward group stumbling across the property and eventually finding the building itself, which is a nice touch. The story puts a lot of weight on the 'hospital' aspect, though' and really, only about 1/3 of the haunt bears any resemblance of a medical institution. Temple of Terror takes you deep beneath the Earth into a mysterious, ancient Egyptian tomb. Filled with monsters of all shapes and sizes, you must find your way out alive' if you can!
Trail: N/A
Phobia: 6.5
Klowns: 9.55
Psycho's: 5.8
Temple: 8.43
---
Scare Factor:

7.01
How Did We Get This Score?

Trail: 8.38
We definitely received the most frights from the Trail. They left no man behind on scares! We were paired with another couple, resulting in four of us (one in a wheelchair) and we were all targeted over and over. Within the first 30 seconds, they used a distraction technique on us, which got a nice yelp out of one of our members.
Many well-hidden hiding spots were used so be prepared to keep your eyes peeled in all directions. From demanding dialogue and loud noises to roaring (and fast moving) saws and intimidating aggressors, they had such a large variety of scares waiting on us that we just didn't know what to expect. They would also build up just enough suspense in between scares so that, when we did trigger something, it got some choice words out of our group members. We would just be walking along, minding our business and some maniac would run over and try to staple our faces! We aren't kidding! There's body bags and a lot of blood out there boys and girls, and it was fresh and those bags aren't full. Watch out and don't become their next meal. Oh, and they like teeth, nice pearly white ones.
Phobia: 6.65
What are you afraid of? If it's here, you're going to know it because you will be forced to face it. If you're petrified of the dark, turn back now because this house can smell it! Although' it can smell a lot of other fears too. We don't want to ruin the surprises and tell you everything that's inside, but we bet they'll catch you off-guard at least once, if not more. Although there was a variety of different fears, phobias, and superstitions, there are a lot more that can be implemented in the future.
Klowns: 6.79
Don't think that just because clowns are meant to be funny means that their haunt will be funny too because that's not quite the situation here. Of course, what clown house would be complete without some wacky snippets and one-liners, right? The thing is, these clowns are out for blood and they've even made human cotton candy that they have displayed proudly, swinging from the ceilings!
We've learned not to trust these creatures over the years and this crew is no different. Along with their meanness, they do have some good hiding spots and tricks up their sleeves. There wasn't a really big variety of scares, but they did focus on all of us as much as they could and, if you see them smiling, it's time to run the other way!
Dr Psycho's: 6.11
Dr. Psycho's always gets a few good jumps out of our group. Our biggest qualm this year was that, even though the park wasn't very busy and no one caught up to us in any of the other haunts, we ended up in a big bottle neck in this one. We caught up to a group that caught up to a group and then we had two groups behind us too by the time we reached the exit. Despite that, we still witnessed some effective scaring of other groups and even heard two 'Oh sh!ts' from the same prop surprise. The finale of the attraction was pretty dead. One actor quickly walked past us and squeaked a mouse in some of our ears. That was it. So we walked out with a lot to be desired.
Temple: 7.14
It's a bit spookier in the Temple this year and there's a lot of death in there, too! If you don't want to end up as a skeleton on the wall like the others, then touch nothing! A larger variety of scares were used in here than some of the other attractions, which got more jumps from our group. The hiding spots in here are great. There are so many coffins and dark holes to hide in, it's nearly impossible to spot them all before they spot you. We even watched some crouch down and seemingly disappear. They came at us from all directions in this one, including from above and below. Some spoke with a more intense tone of voice, threatening to 'feed us to the homeless' and demanded we fork over our souls… so we didn't stay in one spot very long. At times the soundtrack alone was utterly bone-chilling.
---
Entertainment & Value:

9.15
How Did We Get This Score?

Haunted Nights at Land of Illusion offers all kinds of extra activities that you can take part in before you even enter the first haunted attraction! Some of these things are included with your admission into the Park and some require an extra fee.
First, there's the large midway area that's crawling with queue actors, large fires for keeping warm and plenty of awesome photo ops. They have the Stage of Rage, where an assortment of live performances will take place on different nights of the season. The DJ spins some upbeat R&B when there isn't a band on-site for the night. There are also aptly-named concessions and a full bar (the 'Creepy Cafe' and 'Voodoo Bayou Lounge,' respectively) for refreshments of all kinds.
The multiple monsters that we noticed roaming the midway were doing a good job of amusing guests. We were even able to grab a couple selfies with some of them. Once we got to the head of the Trail line, a scarecrow on stilts escorted us to the beginning of the line where other actors preyed on us as we waited, which made our wait in line well worth it! We didn't see anything to do while waiting to enter Phobia but the other haunt lines had TV screens playing horror movies and the Trail's general admission line is accompanied by a large projector screen.
For those of you looking for that extra thrill and excitement, they have something for you too! Along with what's included with admission, they also have thrill rides for an extra fee. These include a 40-foot free-fall tower known as the Demon Drop, a bucking bull, a 3-seater gyroscope, and they are home to Zombie Sniper Patrol – a live paintball shooting experience aboard real military trucks! There are also several photo-taking stations set up around the park. Each time your picture is taken, you are given a code that you can use to redeem at their gift shop, which also has lots of swag, candy and souvenirs.
Overall, our group spent just shy of one hour inside all 5 haunted attractions, not including wait times or Zombie Sniper Patrol. Guests are given tickets that are scanned at a turnstile entrance and, after those are scanned, you will have unlimited access to all of the regular haunts. You can build your own ticketing package and prices vary depending on which night you want to visit.
Our scores are based on the general admission price during our visit, which was $29.99 online for the 4 haunts and 1 trail. This is an absolute steal at nearly 1.97 MPD (MPD = minutes of entertainment per dollar spent), and that's not considering re-entry! However, on busy nights you may want to opt-in for the Fast Pass. Tickets are cheaper online so we recommend buying them in advance, if possible. Tickets are also a lot cheaper if you visit on a Thursday or a Sunday. Lastly, season passes and group rates are available as well.
Without a doubt, this is a great place to go for an entire night of entertainment.
Trail: 26 mins
Phobia: 6 mins
Klowns: 8 mins
Dr. Psychos: 10 mins
Temple: 9 mins
Total: 59 mins
MPD: 1.97
---
How Did We Get These Scores

Promo Images:
Click to Enlarge
---
Guest ReviewsGuest Average: 8 out of 10
Jason Ross – 10/10 – October 19, 2019Everything was amazing, great for the whole family and highly recommend a large group. There was a …show more concert going (acdc cover) that did extremely well and the concert was of high production. Sound, Attention to effects, cast, them park atmosphere all great. I have been multiple years and always excited to go back.
Tamara – 6/10 – October 4, 2019This haunt is alot different from your backwoods haunted attraction. They seemed like they had their …show more stuff together. The only thing I did not like was they claim to sell tickets until 2am but they close the lines down for some of the attractions at 1:30 or 1:45 but whoever was in line gets to go through. It was good from what we saw because we had gone to another haunt first so we didn't have time to make it through all of the attractions we only went to 3 of them. Overall experience was good
---
Past Awards
---
2019 Awards
Memorable Moment - Clovis (Given by: Team Zombillies)
---
2018 Awards
Best Outdoor Scenes - Middletown Haunted Trail (Given by: Team Zombillies)
Actor Shout Out - Middletown Haunted Trail: Bubby - Mickey Jackson (Given by: Team Zombillies)
Actor Shout Out - Middletown Haunted Trail: Kalamity the Kreator - Beth Jones (Given by: Team Zombillies)
Actor Shout Out - Middletown Haunted Trail: Dr. CR33P - Christian Greschel (Given by: Team Zombillies)
Actor Shout Out - Middletown Haunted Trail: Jimmy Dawn - Justin Retherford (Given by: Team Zombillies)
---