Land of Illusion Adventure Park – Full Review
Land of Illusion Adventure Park is a Haunted Attraction located in Middletown, OH.
8762 Thomas Road, Middletown, OH 45042View All Details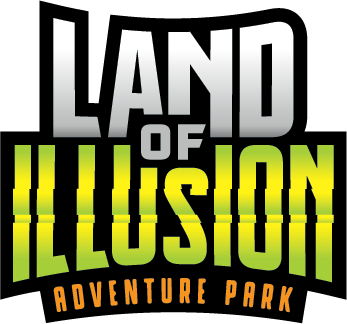 Features:

Paid Parking, Restrooms/Porta Potties On-Site, Food/Concessions, Gift Shop/Souvenirs, Optional Games/Midway, Special Events, "Hi-Tech" Attraction, You will NOT be touched, Original Characters, Celebrity Appearances, Indoor/Outdoor Waiting Line, Indoor/Outdoor Attraction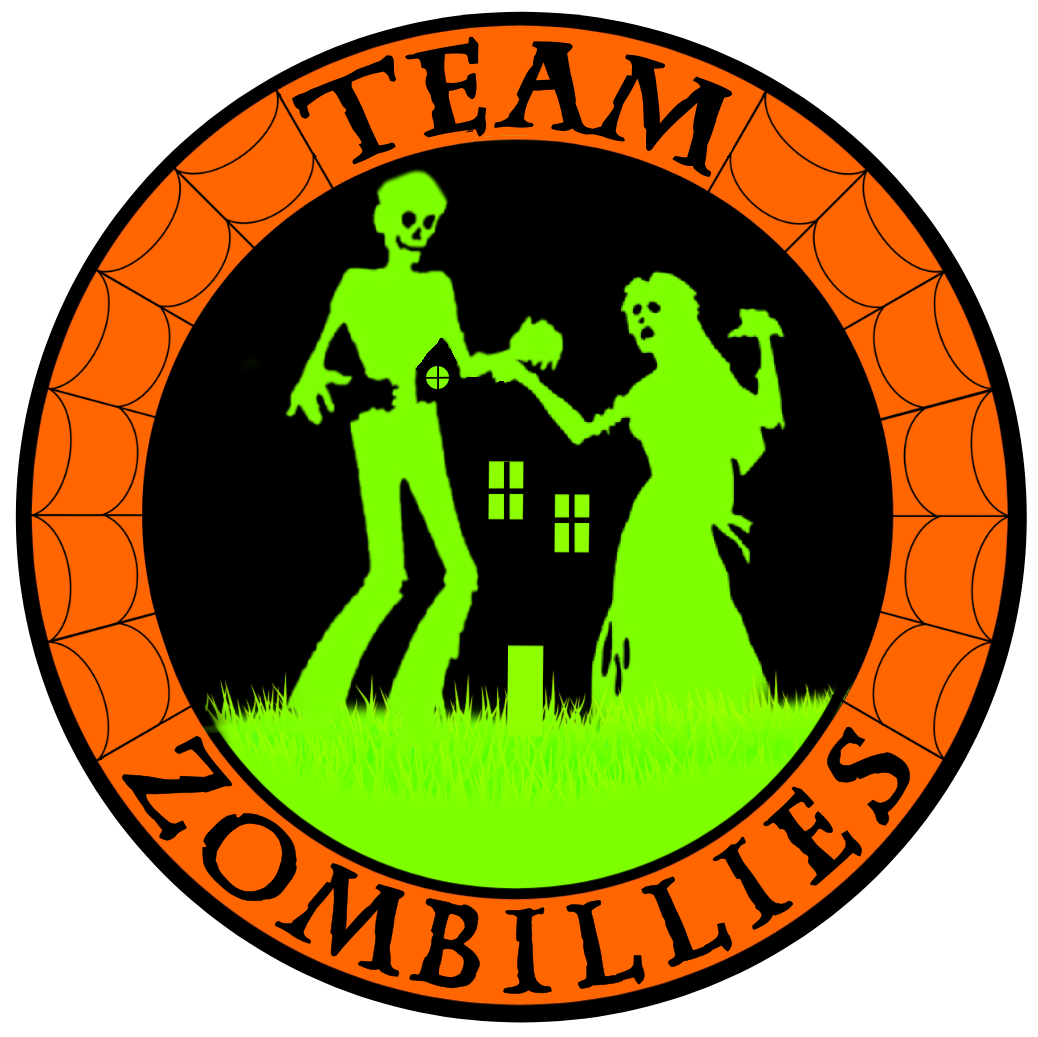 This attraction was reviewed on September 19, 2020 by Team Zombillies.
How Do We Get These Scores?

Final Score:

7.95
How Did We Get This Score?

Summary:
Land of Illusion Adventure Park returns for another season of frights with not 5, not 6, but 7 Haunted Scream Park attractions! This year, Zombie Sniper Patrol has been removed (yes, we're grieving too) and replaced with Big Momma's Revenge and an authentic circa 1960's carnival-style dark ride called the Mystery Mansion! The legendary Middletown Haunted Trail continues to reign supreme as LOI's longest-running haunt, closely followed by Phobia, Killer Klownz, Dr. Psycho's Haunted Estate, and lastly, the Temple of Terror!
Grab some comfy pants, your favorite fuzzy blanket, and some pumpkin spice [something] for this one folks; it's gonna be a long, spooky ride!
Middletown Haunted Trail: 8.54
Phobia: 8.09
Killer Klownz: 7.78
Dr. Psycho's Haunted Estate: 7.72
Temple of Terror: 7.63
---
Cast: 7
How Did We Get This Score?

Trail:
The Middletown Haunted Trail was by far the stand-out crew of the night. They were very energetic, had good timing, and were ready to pounce on us as soon as we entered their areas. In addition, they were very vocal with threats this year; we aren't sure we've ever had that many ways to die described to us in a single haunt! They wanted our teeth pretty badly' well, to bash them out, specifically, and they even threatened to take fingernail clippers and clip all over our bodies! Oh yes, and there's the one that wanted to dissect our diaphragms and pull out all of our ribs and… much, much more!
Amongst these, Sam Hain The Collector of Souls, the little lady in the graveyard, the witch, and the chainsaw crew were standout performers. All of the chainsaw slingers were as lively as could be; one even jumped off a large platform, landing right in front of us! You might want to watch out for that Michael guy we're all familiar with too' if you can!
Phobia:
We encountered only a few cast members that we could see in Phobia this season. Due to the loud sounds and limited lighting (which are both intentional), it seemed harder for the characters to interact with us. However, a few had [minimal] dialogue, one introduced us to his giant pet, and another stared at us in a sinister fashion. We also noticed a certain entity whom we're going to call the 'Phantom of the shadows,' as we could hear this person, but only caught a quick glimpse of them on several occasions.
Klownz:
In the past, Killer Klownz has had a very lively crew, but that same energy just wasn't as apparent this year. There seemed to be a pretty major lack of actors, but this may have been due to distancing rules (we're going out on a limb here).
Of those we did see, our encounters with them were brief. Several greeted us by saying, 'Hi,' or asking us how we were doing, while a few others stared or laughed at us. There were others that interacted with us, though, including the two that caught us at the very end of the cage maze section. One of these klowns is a quick draw with the knife, now! Before we knew what was coming, he had already pulled out his trusty rusty shank and had it within inches of one of our group member's throats with a quick, 'Jabb!' (literally). His counter-clown also had a giant weapon' a pair of scissors! Watch out for this dynamic duo!
As we moved on, though, we were hesitant about how the rest of the acting would go for the night'
Psycho's:
Upon entering Dr. Psycho's, the first actor we crossed paths with walked right past us in the opposite direction. Okay' not off to a good start. Maybe that was supposed to happen!? Luckily, we did still run into a small variety of believable test subjects as we made our way through the rest of the haunt.
The lady in the playground and the nurse/assistant in the experimental area were the most believable of this attraction. We must also note that the demonic man in the seance room was Creepy with a capital C! An actress grimly crawling about on the floor and others with threatening dialogue helped spruce up the spectrum of Psychos' characters.
Temple:
The Temple of Terror is host to so many dark areas and hiding spots, which makes them prime hiding spots for scarers! During this visit, however, we ended up in a conga line with several other groups, so we weren't blessed with the element of surprise much at all. Once we saw them, they were already in plain sight scaring someone ahead of us.
They also didn't interact with us much, similar to the previous two attractions. The bush guy in the jungle area did nail us, though! We're not sure if it's the same person, but they get us every year! One actress did hold a dismembered leg up out of the way so we didn't have to worry about it rubbing up against us or anyone else, and another actor snuck up on us (which is great) and said, 'Oh my God!' and ran off. Maybe we scared him!? Perhaps we'll never know…
Middletown Haunted Trail: 8.88
Phobia: 6.74
Killer Klownz: 6.44
Dr. Psycho's Haunted Estate: 6.86
Temple of Terror: 6.06
---
Costuming: 7.5
How Did We Get This Score?

Trail:
The costuming on the Trail was equally as impressive and diverse as the cast this year! From bloodied-up brutes and cult-like witches to the classic Michael Myers (who was very tall, to boot!) and apocalyptic assassins, the characters that were portrayed this year made us feel like we were walking through an entirely new attraction! Articles seemed to be made of high-quality materials as well, ranging from multi-layered outfits to morph suits and ripped-up hillbilly attire. The lady in the cemetery was especially notable with her authentic-looking dress.
Makeup with pandemic masks was the focus this year (as opposed to full-face theatrical masks), and we could tell that serious efforts were made to make them a part of the characters' looks. We made a special note that the makeup applications in the toxic sewer area were amazing, and fluorescent paints were used in several blacklight-lit areas.
Phobia:
Phobia's costumes were a little more sparsely designed, as is typical for most darker or blackout-style haunts. Black cloaks are used to conceal the monsters in darkness more effectively, and some unique masks are used to draw your attention to them and convey most of the appearance scare.
More fluorescent makeup was found here in what we've dubbed 'the voodoo section.' This matched the brightly-scribed walls in this character's scene but feels a bit 'off' with the concept of the room's genre.
Klownz:
You guessed it! Klowns is the name of the game in this one. Fuzzy and brightly-colored hair, horrifying harlequin makeup, and outfits ranging from custom clown costumes to baggy jumpsuits were common throughout. Some remained on the 'cleaner' side of things, while others were much more deranged and/or bloody to go along with the theme of their scenes. The biggest thing we found to pick on was some bare, un-makeup'd skin, which stood out like a sore thumb in the darker, blacklight-lit environment that it was in.
Psycho's:
Dr. Psycho's has nearly the same breadth of characters as the Trail but condensed into a much shorter-length haunt. Hillbillies with overalls, lab experiments with fuzzy hair, a possessed lady in a nightgown, a few nice theatrical masks, and a fantastic 'burn' application on the mortician in the crematory were some of the most notable looks of our tour of the Estate. Most characters displayed good costume quality in general, but we did note one guy with a plain black t-shirt and black pants, which stood out as pretty basic compared to the rest of his better-dressed co-scarers.
Temple:
The Temple's togs started off well enough with an aptly-dressed archaeologist. His raggedy cargo vest and tattered, wide-brimmed hat should've been our signal that something was amiss in this recently-discovered ancient structure. Ghouls with black cloaks, blocky makeup, and customized COVID masks seemed to be the norm. However, the occasional high-quality theatrical mask, highly-camouflaged ghillie suit, and more-detailed makeups helped add a layer of realism that some of the others left us desiring. Granted, a good portion of this haunt employs darkness to assist in keeping these monsters out of sight until just the right moment.
Middletown Haunted Trail: 8.11
Phobia: 7.43
Killer Klownz: 7.99
Dr. Psycho's Haunted Estate: 7.19
Temple of Terror: 6.8
---
Customer Service: 9.01
How Did We Get This Score?

At 7 minutes to our destination, we heard a radio ad come on for LoI; talk about perfect timing! The haunted scream park was very easy to find with their large sign by the road, and plenty of parking attendants made finding a parking spot in the giant, well-lit, gravel parking lot a dummy-proof operation. Parking is $5.00 per carload, payable by cash or card.
LoI handled customer service much like we'd expect an amusement park to do so. They had multiple ticket purchasing windows to move customers into the park efficiently, and they used a turnstile system that scans tickets, preventing guests from entering without buying one. Staff members at the ticket booth, food stations, and Middletown Haunted Trail were very friendly and helped us as much as they could (others seemed to be mostly indifferent with us).
Once inside, they have an illuminated map that plots out all attractions throughout the park. If you've never been, be sure to study this map; the place is huge! They also have large, permanent restroom facilities (that are regularly cleaned and have sinks, for washing hands), a full bar at the Voodoo Lounge, and a variety of snacks, drinks, and food in several places, including the Creepy Cafe. For guest comfort, there are some places for you to sit so you can catch a quick bite, or you can hang out in front of the stage or by the bonfires under the massive gazebo. What's better than fall weather, hoodies, and a bonfire? Well… scares, of course! They have it all here.
Land of Illusion has posted their COVID-19 policy on their website under the Haunted Scream Park tab. For the most part, it seems that if people or an attraction is outside, then you're not required to wear masks. However, they *are required inside. During our haunt tours, we noticed actors and staff in all places both wearing and not wearing masks, even when they were within 8 feet of customers (despite their policy that claims an '8 feet away, or else mask' rule for employees).
All of the indoor haunts had markers in the queue area at 7-foot intervals. They did seem to be timing the lines fairly well to keep groups spaced out as much as possible' although some of these efforts were in vain (busy nights generally means conga lines, at which point it's up to the customers to keep themselves spaced apart on their own). We noticed sanitizer in place at concession areas and at the main ticket booth, and they even had sanitizer in the porta-potties – which also had handwashing stations nearby.
There are several additional things that we'd like to mention. On the dark carnival ride, there is a lap rail that covers your legs while riding in the cars, and we did not see those rails getting wiped down between groups. Also, although food preparers had gloves on, some were not properly wearing their masks' but, granted, those were in tents that may be considered 'outside'-ish. It also says on their site that all staff members are being temperature-checked daily.
***DISCLAIMER: We are not health officials in any way, and therefore cannot claim whether any attraction's actions are acceptable or not. We are only relaying our unique findings as observed during our visit, and comparing them to the applicable policies and/or rules listed on this attraction's website. We advise that you do your own research and decide if an attraction's policies and actions are acceptable by the standard that you / your group are most comfortable with.
---
Atmosphere: 8.25
How Did We Get This Score?

When we first started reviewing Land of Illusion back in 2010, the vast majority of the park was focused around its haunted attractions. Since then, the park has evolved into a year-round place for family fun. This time of year, the park is decorated with larger-than-life skeletons, pumpkins, and other Halloween decor!
The first thing we noticed was the ticket booth's massive haunted mansion-esque facade. With color-changing lights accenting its weathered architecture and creepy animations displayed through dilapidated windows, the 'haunted house' feels started kicking in as soon as we got out of our car. Once inside, the huge gazebo for the fire pit, the stage for events and entertainment, and larger-than-life skeletons and other Halloween decor continued with the promise of horrors to be had by all'
The mini wrestling event that was taking place on this particular weekend? …Not so much. But hey, little people in costumes have scared us plenty of times in the past!
The facades for each attraction – minus the Christmas light-looking entrance to the trail, despite having skulls on either side – reiterated the spooky natures of the haunts we were about to enter. And the new Mystery Mansion dark ride's marquee lighting!? That was a heavy dose of nostalgia that'll tug at the heartstrings of Halloween lovers abroad.
Despite all of these frightful features outside the haunts, LoI's general atmosphere has shifted a bit over the years' from focusing on only their haunted houses to now a more-family-friendly amusement park that happens to run a Halloween event this time of year so it's a bit less spooky until you get closer to the entrances.
---
Special Effects:

8.09
How Did We Get This Score?

Trail:
When it comes to haunted trails, MHT is your one-stop-shop for effects! Along the treacherous path are a variety of high-tech effects, sensational sounds, and some intricately-detailed scenes. It's actually pretty impressive (and rare) to see a haunted trail of this length with as little dead space as it has' which can be attributed to this being the longest-running attraction at Land of Illusion.
Hillbilly shanties, toxic sewers, witch-infested caves, calamitous cafeterias, extraterrestrial experiments, vertically inverted school busses, post-apocalyptic wastelands, gigantic pumpkin patches, and even areas as simple as a dark swamp bridge await those daring enough to traverse the Trail.
Granted, there are still a few props in use that have seen better days (they've been used here for at least as long as we've been reviewing them – 10+ years). Still, the sheer magnitude of covering this much ground as densely as this is a respectable feat. We mean, where else can you experience Hillbilly Heaven and Hell on the same trail!?
Most areas are accompanied by high-quality sound effects as well, which reinforces the suspension of disbelief. Other effects include the sounds of gunshots, a [rather effective] counter-rotating vortex tunnel, a laser swamp, and real flame effects.
Phobia:
Although this haunt isn't entirely full of them, the effects they do have are quite efficient. Overpowering sounds, thick smells, and even thicker fog add to the chaos and confusion that your own mind uses against you. They also did a great job at blending darkness with light, allowing it to seep through at the right times' just enough to keep your night vision at bay.
There are a lot of transition zones that lacked decor, but there were conversely some exquisitely-designed scenes that helped make up for this. From creepy crawling cockroaches, bees, an ouija board, ladders that we were forced to walk under, and giant, man-eating creatures, there's plenty of places to panic in here.
This is also the newest haunt on the property, so the effects here are more modern and intact-looking than many that we saw in the other shows.
Klownz:
There are some sinister sights to behold in this one! However, you'll likely be doing the beholding without 3D glasses this year' (thanks, 2020). Still, there's some pretty impressive clown-themed artwork, animatronics, and illusions in place, most accompanied by fluorescent paint colors and wacky patterns, that'll haunt the nightmares of fool-fearing haunt-goers.
Most scenes are filled with circus/carnival music that alternates with rap music as customers careen through the clown-ous corridors. In addition to the vortex tunnel, funhouse mirrors, and giant bowling pins, some of the more unique contraptions include a walk-through pinball machine (that even tilts!), a shrinking room, and a bottomless pit illusion.
Psycho's:
Dr. Psycho's pits you against a journey across the Estate's property – through wooded areas intertwined with mausoleums, workshops, and even a playground – that eventually lands you inside the namesake's residence.
If you can make it past the creepy sounds of estranged banjo music and wind howling through the trees, you'll go on to find things like hanging corpses, scientifically-decorated lab rooms, a meat market, a secret seance, an underground torture chamber, and even a live-fire crematory inside the manor.
Most of the scenes are detailed very well, yet we found a few random animatronics and props that seemed disheveled and/or inoperable (or maybe turned off for distancing reasons).
Temple:
ToT is set to take place in an ancient, underground, Egyptian temple. The descent is decorated with dismembered corpses and skulls/skeletons by the hundreds, then the greatest part of the scenes appear as block walls – either painted or carved with a plethora of toe-pincher coffins. Interspersed between these transition zones are cavernous lairs for demonic monsters, a rope bridge through a jungle filled with vicious creatures, and tombs with secret traps and surprises! Most areas are accompanied by great sound effects like creepy whispering and animatronics of varying shapes and sizes.
Middletown Haunted Trail: 8.59
Phobia: 8.4
Killer Klownz: 7.7
Dr. Psycho's Haunted Estate: 7.71
Temple of Terror: 8.05
---
Theme:

8.5
How Did We Get This Score?

Each of these attractions and more have descriptions available on LOI's website.
Trail:
The Trail doesn't follow one particular theme so it hasn't been scored in this category. However, an array of themed areas are in store. From hillbilly heavens and medical malpractices to giant pumpkins and carved out trees, the Trail has it all!
Phobia:
What's the difference between fear and phobia? This attraction will give you a good idea as you make your way through superstitious areas and things that go bump in the night, many of which that we don't typically see in other haunted attractions. What's more, they've laid it all out in such a way that you literally have to get up-close-and-personal to these dastardly distastes.
Klownz:
As mentioned above, the name is the game here. From carnival music, giant pinball machines, and other spookily fun scenes and characters, this freak show is set on entertaining its guests… to death!
Psycho's:
While venturing through both indoor and outdoor sections, reiterations of the theme were alluded to. The lady in the morgue area did a splendid job at reiterating the theme by introducing us to their working quarters, and informing us we were about to face some of the Dr.'s wildest creations upstairs. We aren't 100% sure of what we saw up there, but 'wild' is one way to describe those animosities. We did miss seeing what should've been a very prominent Dr. Psycho, though.
Temple:
Upon entering, this dark Egyptian catacomb, the theme is pretty easy to pick up on. It was clear that many had lost their lives to the Temple' based on the many bodies and bones of previous victims that just weren't lucky enough to escape the clutches of the creatures – or worse – within.
Middletown Haunted Trail: N/A
Phobia: 8.95
Killer Klownz: 9.35
Dr. Psycho's Haunted Estate: 7.08
Temple of Terror: 8.6
---
Scare Factor:

7.3
How Did We Get This Score?

Trail:
One chainsaw, two chainsaw, three chainsaw' four! Or maybe even more' We see these A LOT, but the fellas at LoI succeeded at making us uncomfortable around those gas guzzlers. As if you can't tell by now, the Trail was on it the night of our visit!
We don't want to give too much away, but there was a clear focus on distraction-based scares this season, and these efforts panned out in their favor. They also had a variety of violent, victim-torturing aggressors, an area where you may get smashed, some disorientation, and a slew of sneaky hiding spots. They also had very little dead space, so the scares just kept on coming. This also made it harder to predict where and/or when the next scare would manifest itself.
Phobia:
Right off the bat, we were almost run over' literally! Let us tell ya, it's really hard to predict the scares in this one, and they come in a variety. The encompassing sounds were so loud at times that we couldn't use our sense of hearing to detect other impending threats, and when mixed with not being able to see either, it made us super vulnerable.
However, this attraction isn't for everyone. It largely feeds off of the darkness, and it relies on letting the mind wander on its own a bit more than your standard scare house. One of our group members is afraid of the dark, so they were on their toes the entire way through.
Aside from the darkness, we experienced great timing, several giant creatures, and some phobias that we don't come across on the regular, especially of the buzzing type… and we're not just talking about bees.
Klowns:
If you're afraid of clowns, you may make for an easier target for the scarers in this one. Even if you aren't, they still have some devious tricks up their jumpsuits. Although we wish they would've been more abundant throughout all haunts, this one has a few animatronics that were on the violent side. We watched one drop a group to the floor right behind us!
One of the biggest things we want to mention here this season is the finale. Sometimes there's someone there waiting for us, but this time there just wasn't anything to pull off at least a bite-sized scare before spitting us back into the midway. It just felt like it 'ended' out of nowhere' leaving a little something to be desired after we exited.
Psycho's
Dr. Psycho's is set up to be a rather creepy attraction, and we found ourselves on-edge a couple of times as we made our way through. Real fire (you can feel the heat!), chainsaws, demonic dialogue, and the unexplained are some of the types of scares you can expect to find here. It was very nice to see a new finale this season, but there wasn't a scare in this area aside from a sole scareactor. It did have some creepy sounds though!
Temple:
Even with limited actors, this attraction had a dark and spooky vibe. It's encompassing enough on its own to make you feel as if you are underground. Mix in some good hiding spots, large creatures, and some unexpected effects here and there and you may not be able to dig your way out fast enough. The scares were more '360' in this attraction, meaning they come from all angles. We noticed two very effective frights that attacked from above. We didn't feel it was the scariest haunt in the park, nor the least, but it certainly had its moments.
Middletown Haunted Trail: 8.2
Phobia: 8.11
Killer Klownz: 6.33
Dr. Psycho's Haunted Estate: 7.05
Temple of Terror: 6.83
---
Entertainment & Value:

8.78
How Did We Get This Score?

Although prices may change depending on what date you visit (or they have in the past), General Admission tickets were $50.00 on the Saturday night of our visit. Fast Pass tickets could also be purchased for $75.00, granting shorter line waits' and are highly recommended if you plan on visiting when there's an extra event scheduled and larger crowds are expected.
With both ticket options, you get unlimited trips through all 7 attractions!
In total, it took us 49.5 minutes to experience The Middletown Haunted Trail, Phobia, Killer Klownz, Dr. Psycho's Haunted Estate, and Temple of Terror. This doesn't count the time we spent inside the Big Momma's Revenge maze (which may vary greatly – reportedly from 10 to 20 minutes) or the Mystery Mansion, as those attractions weren't scored like the others.
This brings their MPD at one trip through to 0.99 minutes per dollar, which is a bit below average. But considering that you can go through them as many times as you like (as time allows), this is a value that's hard to beat!
When it comes to other entertainment provided inside the park (included with our ticket price), we had the pleasure of experiencing the Mystery Mansion, Big Mama's Revenge, and the extra mini wrestling event! Due to our schedule, we didn't get to watch the mini wrestling much, but we did catch a glance at one of the wrestlers hitting the other one over the head with a wet floor sign!
Haunt entertaining?… not really, but still entertaining, to say the least.
Aside from those festivities, we saw one queue roamer interacting with guests in the midway. There have been years where we've seen a dozen or so roaming about at the same time.
Do keep in mind when preparing to visit LoI that parking is $5.00 per carload (cash or card this year) and admission to the park is CASH ONLY. They do have several ATM's on-site' but the lines for them can be long because, well, some people are just a little forgetful.
If finding frights within a multitude of haunted attractions – all at a single location – this season sounds like your kind of fun, then definitely carve out the whole night for it and pay a visit to Land of Illusion Haunted Scream Park! Just keep in mind that the park can draw some larger crowds.
Middletown Haunted Trail: 23 minutes
Phobia: 5 minutes
Killer Klownz: 6 minutes
Dr. Psycho's Haunted Estate: 8 minutes
Temple of Terror: 7.5 minutes
Total minutes: 49.5
---
How Did We Get These Scores

Promo Images:
Click to Enlarge
---
Guest ReviewsGuest Average: 8 out of 10
Jason Ross – 10/10 – October 19, 2019Everything was amazing, great for the whole family and highly recommend a large group. There was a …show more concert going (acdc cover) that did extremely well and the concert was of high production. Sound, Attention to effects, cast, them park atmosphere all great. I have been multiple years and always excited to go back.
Tamara – 6/10 – October 4, 2019This haunt is alot different from your backwoods haunted attraction. They seemed like they had their …show more stuff together. The only thing I did not like was they claim to sell tickets until 2am but they close the lines down for some of the attractions at 1:30 or 1:45 but whoever was in line gets to go through. It was good from what we saw because we had gone to another haunt first so we didn't have time to make it through all of the attractions we only went to 3 of them. Overall experience was good
---
Past Awards
---
2019 Awards
Memorable Moment - Clovis (Given by: Team Zombillies)
---
2018 Awards
Best Outdoor Scenes - Middletown Haunted Trail (Given by: Team Zombillies)
Actor Shout Out - Middletown Haunted Trail: Bubby - Mickey Jackson (Given by: Team Zombillies)
Actor Shout Out - Middletown Haunted Trail: Kalamity the Kreator - Beth Jones (Given by: Team Zombillies)
Actor Shout Out - Middletown Haunted Trail: Dr. CR33P - Christian Greschel (Given by: Team Zombillies)
Actor Shout Out - Middletown Haunted Trail: Jimmy Dawn - Justin Retherford (Given by: Team Zombillies)
---