Land of Illusion Adventure Park – Full Review
Land of Illusion Adventure Park is a Haunted Attraction located in Middletown, OH.
8762 Thomas Road, Middletown, OH 45042View All Details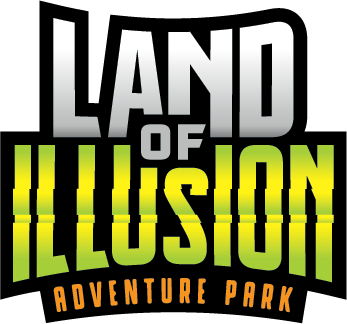 Features:

Paid Parking, Restrooms/Porta Potties On-Site, Food/Concessions, Gift Shop/Souvenirs, Optional Games/Midway, Special Events, "Hi-Tech" Attraction, You will NOT be touched, Original Characters, Celebrity Appearances, Indoor/Outdoor Waiting Line, Indoor/Outdoor Attraction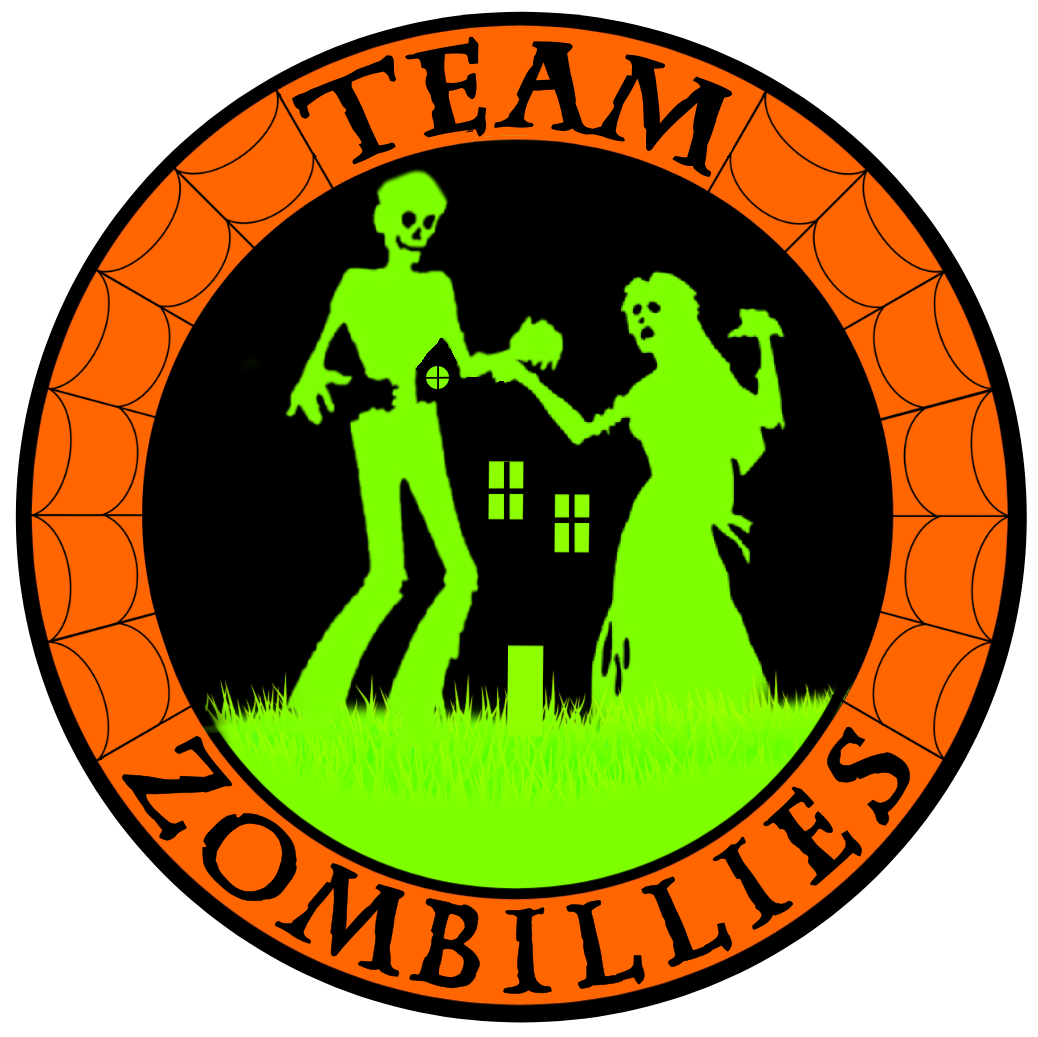 This attraction was reviewed on September 11, 2021 by Team Zombillies.
How Do We Get These Scores?

Final Score:

8.14
How Did We Get This Score?

Summary:
Land of Illusion is back for its 25th year since its founding days of their flagship attraction: the Middletown Haunted Trail. Since then, they've transformed into Land of Illusion Adventure Park and, for their Halloween Nights, are offering a whopping 7 attractions for all to see! In addition to the Trail, you can also get your fright fix within Phobia, Killer Klowns, Dr. Psycho's Haunted Estate, Temple of Terror, Big Momma's Revenge, and the vintage (circa-1963) Mystery Mansion dark ride. You can also rock into the night near the Stage of Rage in the midway.
This review will cover each of the aforementioned attractions, excluding Mystery Mansion, the Stage of Rage and Big Momma's Revenge. (Those will be considered in the Entertainment & Value category as extra attractions that are included with the ticket price.) Still, we'd highly recommend taking advantage of the VIP ticket options whenever possible, as some of these line waits can get very lengthy – especially as the weeks draw nearer to Halloween.
Temple: 8.01
Klowns: 8.42
Phobia: 8.02
Trail: 8.52
Psycho's: 7.73
---
Cast: 7.51
How Did We Get This Score?

On the night of our visit, Land of Illusion employed over 140 cast members between all of their haunted attractions, and that's not including non-acting staff. We noticed a marked improvement in this category in the Trail, Killer Klowns and Temple of Terror during our visit, with Phobia remaining consistent with last year's performance and Dr. Psycho's realizing a slight drop.
Temple of Terror:
The Temple's tyrants used mostly basic dialogue, but a select few were especially talkative. The fellow that we've deemed our 'slaughter guide' was the most interactive with us, closely followed by the embalmer and Melvin, the elevator attendant. And, of course, we still have to give kudos to 'the bush guy' (you'll know him when you see him)! While we didn't notice significantly more* actors in this haunt, they definitely seemed to be more skilled at using their hiding spots and secret passages to scare us multiple times and, thus, fill in some of the dead spots that we remember from last year.
Killer Klowns:
In Killer Klowns, we seemed to cross paths with Bozo several times, and thankfully so! He clearly wanted our bones, was highly energetic, and had a lot to say each time we saw him. The same can be said for the troupe in the cage maze, which were climbing on fences and sliding beneath each other while jabbing at us with knives and successfully misleading us on several occasions. It's rare that we find a clown haunt that can collectively be entertainingly-scary, rather than just funny. These Killerz were gritty and made it quite obvious that they shouldn't be trusted!
Phobia:
The cast in this haunt are generally pretty sparse. Although, you never really know when they're going to emerge from the darkness. Some of the main scenes feature more-prominent performances than others, with some of the most significant encounters taking place within the pitch-black passageways between them. Dialogue was generally pretty random, but effective at assisting with their startle-style scares.
Trail:
The Trail's cast continue to be some of the most diverse and passionate at LoI. It became clear pretty quickly that some significant dialogue training had taken place this year, but a few scenes seemed to place a bit too much emphasis on constantly saying / threatening something… or screaming incoherently. While this was effective at keeping the silence at bay and intensity levels high, the routine of several actors trying to scream over each other in multiple parts of the trail left something to be desired in the creativity department. However, some of these fiends were still able to capture our attention by suspending themselves upside down from their prison cell bars, slaughtering each other in front of us, threatening to fill our mouths with the fecal matter of our enemies, and those are just the first few we can think of! The guy on the Cherry Hill bridge, the horned clown-like demon and the Bone Collector remain a couple of the most memorable due to their character development, non-screaming demeanors, and ability to ad-lib with us.
Dr Psycho's:
We've gotta start by saying we were pleasantly surprised by the return of Dr. (Christopher) Psycho this year! It's been several years since we've seen an actor in here that actually portrayed this role, and this one stole the show with his exuberant performance as we passed through his lab. His lines had been clearly rehearsed and refined to near perfection! The big guy in the finale sewer scene, Patient X, and the thing making the Grudge-like groan in the hallway that led to the basement were also very memorable. We recall one actor saying 'get out,' but it was one of (if not the only) ones we heard in the whole park this year.
Temple: 6.96
Klowns: 8.63
Phobia: 6.74
Trail: 8.44
Psycho's: 6.76
---
Costuming: 7.6
How Did We Get This Score?

Temple of Terror:
We noticed a lot of diversity in the Temple's costume quality this year. A select few fiends had well-layered outfits that really incorporated the 'archaeological dig' theme of the haunt, while others had simple black cloaks to help them blend into the darkness. Masks were sparsely used, and makeup quality was as varied as the costumes' from what we could make out through the darkness.
Killer Klowns:
We knew we were in for some wild looks when the first guy we saw (Bozo) was sporting striped body paint, suspenders, and one of those bald / frizzy clown hairdos! Another was using blood for their makeup with 'Clowns' spelled out on their chest. Rather than using a typical white base, most of these seemed to use black or some other color to give them a much darker and more-evil (and improved, we might add) appearance. Similar to what we saw in Temple, some costumes were great, while a few weren't as up to par with the others.
Phobia:
Excluding the blacked-out cloaks, untreated skin, and random masks spotted in the hallways, each of the costumes in Phobia were unique to the scenes they were matched to. The dentist's mask was particularly maniacal looking, while the 'melted' mask in the biohazard room was very original and perfectly matched with its radioactive-esque surroundings. We also noticed 'maintenance' workers in the electrical room, and the snake lady had what appeared to be a browned-out and/or green-looking face. Her 'rattle' was a very creative use of a common prop used for scares!
Trail:
The Trail featured a few of the finest-looking freaks of the night! Heavy makeup and prosthetic work made a few of these monsters very distinguishable and memorable, as did a select few of the masks that were in use. Details ranged from basic ripped-up shirts and jeans and formal funeral attire to horned- and furry-legged demons, apocalyptic warriors and a sharp-dressed 'bone collector.' We also noticed lots of wounds, colored contacts, gloves, blood splatters, and a few shirtless actors that appeared to have met the wrong end of a chainsaw!
Additional layers and distressing would really help this crew of weirdos stand out.
Dr Psycho's:
While the costumes outside the Estate (proper) seemed a little more on the 'vagrant' / random side, those inside of Dr. Psycho's house were much more clearly sticking to the Doctor / nurse / patient theme. We noticed one patient that was missing part of his arm, and another 'Patient X' that had a large 'X' ripped into the back of his shirt. Dr. Psycho himself and one of his nurses had exceptionally-finished looks.
Temple: 7.31
Klowns: 8.34
Phobia: 7.4
Trail: 7.88
Psycho's: 7.05
---
Customer Service: 9.15
How Did We Get This Score?

We could tell when we were getting close to Land of Illusion by their spotlight swirling through the sky! This year, the massive gravel parking lot was gated by a permanent attendant structure, and we were charged $5 to get in (this is normal for LoI). Excellent parking flaggers and bright lot lights made getting in and out of the lot a no-brainer.
Clearly-marked ticket booths were operated by some wonderful staff members on the night of our visit, and multiple ATM's made the admission process also a quick task. We specifically mention ATM's here because LoI is a cash- or will-call-only attraction. Amusement park-style turnstiles and security personnel were on-site to ensure everyone had a valid ticket and no weapons were being brought into the park. At one point, one of our group members had to leave and come back in, and they were very helpful at telling us how to make that an easy process. However, keep in mind that you will be wanded each time you enter the park and any bags you're carrying will be checked.
Once inside, one of the first things you'll see is the illuminated park map, which shows where each of the main attractions are. However, one of their newest buildings – the donut shack – caught our eye almost immediately' and far be it from us to not* partake in some warm, vanilla-icing-and-sprinkle-covered donuts!!
Delicious pastries aside, the midway also features fire pits, a huge gazebo, lots of tables and chairs, the Stage of Rage, Creepy Cafe, Voodoo Lounge, large permanent (and portable) restroom facilities, and multiple food, drink and merch vendors. Staff could be seen at nearly all times wearing fluorescent yellow shirts and/or driving around in small vehicles (be careful of these when you're exiting some of the haunts!). The terrain largely consists of gravel and stone walkways until you get into the haunts, which then shifts to concrete, wood, or dirt, depending on which haunt you're in. We did encounter some surprising ramps and thresholds in Phobia and some of the other haunts, so always wear appropriate (closed-toe) footwear that you won't run out of or lose.
Overall, each of the attractions were very easy to find, and each queue is marked in some way to distinguish Fast Pass lanes from General Admission. Front-of-line staff were friendly enough (generally speaking), but were always eager to help us with any questions that we had. Each haunt's information was readily available on LoI's website, as well as their dates, hours, and ticketing information.
There were multiple photo opportunities throughout the park (both in and outside the haunts) so be sure to check out your group's mugshots for purchase in the marvelous gift shop that also serves as the exit to the park.
---
Atmosphere: 8.25
How Did We Get This Score?

We arrived at Land of Illusion just before dark and, while it's technically still visible in the daylight, night time is when their iconic facade really comes to life! Multi-colored lights and a variety of sights [in the windows] can be beheld from the parking lot, which commands spooky sensations to be bestowed upon each of its visitors.
Everything from the lettering in the park map to each of the attractions' facades is decorated for scares! Even though the park is retrofitted for other seasonal events throughout the year, it's easy to tell that LoI has been primarily a haunted house scream park for many years. Killer Klowns and Dr. Psycho's are especially memorable due to their molded entrance artwork. Temple of Terror is a bit more subtle, the Middletown Haunted Trail is quite difficult to miss, as it's entrance is completely made of bright lights and guarded by skulls!
Loud music DJ'd by a local radio station and roaming actors ensured there was never a dull moment in the midway. We also noticed some rockin' tunes in the queue area for Phobia. In addition, there was at least one queue actor in each haunt's waiting line area. New this year, we noticed one female actress briefly on top of the concrete wall in the queue for the Middletown Haunted Trail, which seemed to be a great way for her to capture the attention of lots of waiting guests at once!
---
Special Effects:

8.33
How Did We Get This Score?

Temple:
After riding an unstable and realistic elevator seemingly below Earth's surface, we were forced to face a number of unworldly terrors.
For the most part, the dungeons were dark, but the lighting that was used seemed to suffice as diversions. Some effective strobe lights also made it really hard for us to see what was inching towards us. There was just enough light for us to notice the presumably hundreds of previous victims' corpses and monsters surrounding us.
Many of the scenes featured a high level of detail. One that we'd like to make special note of is the wilderness area complete with an overhead flying object, grassy floor, foliage, and a swaying rope bridge. We also noticed giant monsters, realistic sounds, a ceiling surprise, sliding floors, and many coffins.
Klowns:
In the past, Killer Klowns has been a 3D [glasses] attraction, but that was not the case this season and we're sure with good reason with nasty viruses lurking about. We have to really wonder if they're fully needed though. There's so much to look at; so much colorful art on the walls that it almost provides more of a distraction to those performing within.
Not only were many of the effects unique and effective, they were fun! A shrinking room with a tiny door had us crouching down, we became the balls in a giant pinball machine, we found ourselves nearly hurling in the spinning vortices, and we had to navigate past giant hanging bags of cotton candy. Speaking of, this fluffy morsel was spread all over the place this year, even inside one of the vortex tunnels! Oh, and watch your step' there's an endless pit in there somewhere…
This haunt is very bright, but a foggy and loud chain link maze proved that we are no masters at making an escape. Circusy tunes and techno music vibrated the walls while our eyes were focused on funny mirrors, flashing lights, and props coming down at us from above!
We would like to note that although this *could* have been intentional (but we doubt it), some scenes reeked horribly of body odor.
Phobia:
To us, Phobia had the most realistic and appropriate sound effects. They matched the scenes that we found them in and provided suspense in some otherwise mostly-empty hallways. There was texture on the walls too and, when they made a sound with it, it sent shivers up our spines!
By design, there were a lot of dark transition zones that lacked decor or anything to look at as they wanted it to be dark. But, the scenes themselves showcased elevated effects. As we passed through each one, our group members made comments such as, 'Ew!' 'Yuk,' and 'Ahhh,' so they were certainly doing their jobs.
We swatted at giant stinging insects, nearly became dinner for a sizable spider, stumbled across an illuminated ouija board, were nearly abducted by some sort of alien creature, and snuck past some snake eggs. Well, we thought we snuck past, but we can assure you, this was not the case. Once we heard the rattling, we knew we were doomed!
We don't want to spoil all of the details and, even if we did, you still wouldn't see them coming. But we'd like to comment on one of their new scenes this year. Everyone loves the dentist, right? Apparently, as it's made its way into this attraction and the vocal enhancement and medical equipment in this room was impressive.
Trail:
The trail was the longest attraction and definitely where we ran into the most effects. Each year the trail adds and changes decor and scenes, and this year was no different. Pretty quickly into our trek, we noticed additional fencing to help block out the nearby lights coming from the midway of the park. This helped in making the trail quite a bit darker and increased the suspension of disbelief.
We also noticed that some* of their previously-used fog machines and speakers were hidden better this time around. An array of sounds were heard that added to the realism of the scenes. It also sounded like the audio rollercoastered' in that it went from fast and confusing to more mild and calm several times before heightening to fast and chaotic again near the finale. If you pay attention to the sounds, you'll know when something crazy is brewing.
This is one of those attractions where you would need to go through at least a few times to notice everything. There was an underground hospital, hillbilly hideouts, Area 49 filled with giant alien-like creatures, giant hand-carved pumpkins and trees, missing posters, tons of blood, victim cages, school busses protruding from the ground, and the list goes on and on. If you're looking for a haunted trail that showcases a lot of eye-candy, this one should not be missed!
Many of the scenes and sets were highly detailed, especially in the indoor areas. The smell of roses appropriately filled the air, wallpaper was peeling, bugs were crawling about and many realistic items were scattered about such as tons of retired chainsaws and an old gas pump.
The Middletown Haunted Trail has always had a very effective vortex tunnel. Not only were there 'obstacles' keeping us on this loopy endeavor longer than the average walking patron, something was falling on us as well! Was it bugs? Was it some other creepy crawlies? You'll have to see for yourself to find out…
Dr Psycho's:
Psycho's Estate benefitted from some major changes to the outdoor portions of the haunt this year! While the welcoming walk into the forest remained similar to previous seasons, the following follies of frights leading up to the manor's entrance took place in entirely-new environments. From a spooky cemetery to a multiple-ambulance pileup, there was lots for us to look at this year while the spooks within were sneaking up on us.
Other stand-out effects in Dr. Psycho's include the morgue, a moving meat conveyor, a giant saw blade, realistic sounds, 100% real flames, bodies on gurneys, and a whole lot more! Despite feeling like we were walking through a mostly-new haunt, we unfortunately had a few faulty props that weren't working during our visit. Although, we're sure these terrors will be back in action again very soon!
Temple: 8.46
Klowns: 8.11
Phobia: 8.29
Trail: 8.65
Psycho's: 8.14
---
Theme:

8.67
How Did We Get This Score?

More detailed descriptions for each attraction can be found on LoI's website.
Temple:
When Melvin took us down in a rickety old elevator, it was evident that we had just plummeted down to something dark and gloomy. Traces of Egyptian temples, catacombs, and many corpse-lined walls surrounded us. A 'gallery of ghouls' awaited us and some weren't nearly as dead as they appeared…
Klowns:
As noted on their site, this attraction is, 'A 3D maze that will put you in a DAZE.' We can confirm that! Now, the whole attraction wasn't a maze, but there is a pretty difficult one in there. To listen to the clowns or not? That is the question. We don't recommend it, but you can use your own judgement – especially when you're desperately lost.
Before we entered this attraction, the theme was very obvious. They had sticky treats scattered about and plenty of grim grins on their faces. Those brave enough to enter this big top may stay forever, laughing till they die!
Phobia:
'Phobia: an extreme, irrational fear of a specific object or situation.' This haunt was intent on finding our deepest, darkest fears and phobias to bring them to light! It was very obvious that this was the direction they were going. Afraid of spiders? Dolls? Superstitious about walking beneath ladders? Ouija boards? What about aliens? Yea, they have those too!
Trail:
This haunted jaunt is the only one at LoI that didn't really focus on a singular theme. Instead, a medley of creatures, creations, and scenarios were encountered in the forest. Each year, sections of the trail change in theming so you can expect to see something different from year to year.
This year, we wandered upon a Wrong Turn-style, hillbilly infestation, wicked witches, a giant pumpkin patch, a cemetery, toxic sewers, an interesting take on a funeral parlor scene, and many more. The Master's Lair was a stand-out transformation this season as it utilized realistic caverns as a way to confront the Dark Lord himself.
Dr Psycho's:
This haunted estate seems to have the most profound storyline of all the attractions, but rarely do we see it expanded upon inside. It was obvious that we were at some sort of hospital with Dr. Psycho and his experiments, we just wished his experiments and ideas behind them were more revealed.
This season, the doctor did introduce himself, and there were several patients that fit well, but others just seemed to be there with no purpose. As guests go through this attraction, they need to know to fear this doctor.
Temple: 8.73
Klowns: 9.48
Phobia: 8.95
Trail: N/A
Psycho's: 7.5
---
Scare Factor:

7.54
How Did We Get This Score?

Temple:
This sunless sanctuary seemed to house a variety of creatures, both living and dead, that go bump in the night. A culmination of hard-to-see hidey holes and darkness proved effective judging by the 'yips' and other sounds our group let out. While the denizens knew their way about in the dark, targeting us over and over, it seemed as though they mostly focused on the front of our group. Overall, the scariness had been enhanced. Just when you think it's safe to look up at something' think again!
Klowns:
Many of the clowns we see have high-pitched voices and a tendency to lean on the funnier side of haunting. It was quite the opposite here! This circus of psychos had more of a gritty, Gacy feel to them. They were clearly playing with their dinner before eating it by disorienting us, threatening us, trying to stab us, suddenly appearing out of nowhere, and creating distractions. Kudos to the clown crew for offering such a uniquely scarier side to clowning. Although we will say, it sure would be nice to get something with more of a punch to it at the finale. The house did a great job of building anticipation and intensity inside for us to walk out of the last room, totally unschathed. (To be fair, the prop in the last room wasn't working at that time.)
Phobia:
If you're afraid of the dark, then you need to find a friend to hold onto in this one, as there's a lot of it! Don't think you can make it? Give it a try and, if all else fails, just look for one of the chicken exits. Even if you're not, they still have enough superstitions, fears, and phobias inside that we're sure something in there will get under your skin.
Due to the dark conditions and random bright lights, it was nearly impossible to predict the frights because, as soon as our night vision would start to work, Bam! Bright light in the face! The heroes with lights helping guide our way weren't heroes afterall; nice addition!
Aside from common phobias such as arachnophobia (spiders), Pediophobia (dolls), and Ophidiophobia (snakes), we invaded the space of some less common fears such as aliens, bees, and dark magic, to name a few. Loud and unexplained noises echoed throughout the rooms and hallways, keeping us on our toes.
Trail:
By far, the Trail expelled the most reactions out of our group. Devious distractions and a victimized chase and assault left us questioning our decision to enter this one. As always, Michael Myers was among the stand out scares with a suspenseful build-up and perfect scare timing combo!
We were nearly squished, scorched, and sawed into tiny pieces before finally escaping the Trail. This group wanted to paint their walls with our blood and brains, there was no doubt about it! While we got dizzy in their spinning vortex, they added some extra, unexpected 'spice' that we have yet to see used anywhere else.
Their main weapon of choice was of course, chainsaws. This team is incessant with them at times, and will get them mighty close so watch your limbs. They even attempted to chainsaw one of their own up, right in front of us! We aren't the type to run away from these gas-guzzlers; however, we are the type to jump in fright when one suddenly jumps out right in front of us, ready to cut off each of our limbs while another comes from the opposite direction.
Speaking of saws, the Trail ended with the most effective finale in the park, combining chainsaws with a unique setup which made it harder for us to actually get out of the exit. We're sure this ending results in plenty of face plants.
Dr Psycho's:
While much of Dr. Psycho's had been re-routed or totally replaced, the lack of actors that we experienced seemed to counteract the opportunities for frights within the experimental hospital. Patient X did do his best at targeting our group multiple times throughout the tour, but one patient can only do so much.
They did try to suddenly chop us up, chased us with more chainsaws, and they made us feel uneasy with their display of distorted body parts and specimens. But, there was this one part that seemed to make our skin crawl. We were coming down a hallway with multiple doors and something was bellowing out this horrendous Grudge-like sound. It resonated down the hallway so much it took us a moment to figure out where it was coming from. You'll have to hear it to believe it… but wow! That sound sure was creepy!!
Overall, we got a higher dose of scares during our visit at LoI this year.
Temple: 7.36
Klowns: 7.45
Phobia: 7.66
Trail: 8.53
Psycho's: 6.68
---
Entertainment & Value:

8.81
How Did We Get This Score?

During our visit, on-site admission to a single attraction was $20.00 per person. A ticket for an 'All Night All Haunts' pass was $55.00 and, to add an All Night Fast Pass was an additional $25.00 per ticket. The All Night tickets and added Fast Pass options for them include unlimited access to all haunted attractions! These prices may change as their season progresses, so be sure to double check and don't forget to bring CASH! A variety of season passes are also available for purchase.
On busy nights, we recommend coughing up the extra money for the Fast Pass option to ensure you get through the lines faster. It takes a long time to get through all the haunts, even on a slow night, and having a Fast Pass can make or break the difference in being able to get through all of them in the same night. For those that may feel like they'll get too frightened, you're in luck! They also offer a No Boo Necklace for $8.00.
Across the board, we spent more time in each of the haunts this year. It took us a total of 64.5 minutes to journey through all of the haunts, not including the maze or the dark ride. Once you add those on, the value is even higher! That brings their MPD (minutes per dollar) for just the haunts to 1.17 which is pretty high, especially for a scream park.
When it comes to additional entertainment included with the ticket price, there's a lot! On the night of our visit, they had mini wrestling again that guests could watch for no additional charge. In addition to all of the attractions mentioned above, there were several roaming midway actresses that we saw. One of them was Lydia and we were demanded to yell that we loved her multiple times. She sure knows how to start a party. She was actually one of the most believable actresses at the park, so it was a pleasure interacting with her while we ate and hung out near the bonfires. Don't worry, monsters found us while we were waiting in line at every haunt too!
Before heading out of the house to visit this spooky establishment, be prepared with some good walking shoes, a jacket for the cooler weather, and cash so you can partake in some of the amenities. We got hungry and thirsty while we were there and we found stuff in the gift shop that we couldn't leave without. Also – those freshly cooked sprinkled donuts… were… amazing!!
Land of Illusion made a lot of changes and improvements this season, and we thoroughly enjoyed our night of fright. We basically stayed from opening to close and loved every second of it!
If you go' when you leave' don't forget to check your trunk!
Sincerely,
The Klowns
Walkthrough Times:
Temple: 9.5 mins
Klowns: 8 mins
Phobia: 8 mins
Trail: 28 mins
Psycho's: 11 mins
Big Mama's Revenge: Varies (roughly 10-20 mins)
Total: ~64.5 mins
---
How Did We Get These Scores

Promo Images:
Click to Enlarge
---
Guest ReviewsGuest Average: 8 out of 10
Jason Ross – 10/10 – October 19, 2019Everything was amazing, great for the whole family and highly recommend a large group. There was a …show more concert going (acdc cover) that did extremely well and the concert was of high production. Sound, Attention to effects, cast, them park atmosphere all great. I have been multiple years and always excited to go back.
Tamara – 6/10 – October 4, 2019This haunt is alot different from your backwoods haunted attraction. They seemed like they had their …show more stuff together. The only thing I did not like was they claim to sell tickets until 2am but they close the lines down for some of the attractions at 1:30 or 1:45 but whoever was in line gets to go through. It was good from what we saw because we had gone to another haunt first so we didn't have time to make it through all of the attractions we only went to 3 of them. Overall experience was good
---
Past Awards
---
2019 Awards
Memorable Moment - Clovis (Given by: Team Zombillies)
---
2018 Awards
Best Outdoor Scenes - Middletown Haunted Trail (Given by: Team Zombillies)
Actor Shout Out - Middletown Haunted Trail: Bubby - Mickey Jackson (Given by: Team Zombillies)
Actor Shout Out - Middletown Haunted Trail: Kalamity the Kreator - Beth Jones (Given by: Team Zombillies)
Actor Shout Out - Middletown Haunted Trail: Dr. CR33P - Christian Greschel (Given by: Team Zombillies)
Actor Shout Out - Middletown Haunted Trail: Jimmy Dawn - Justin Retherford (Given by: Team Zombillies)
---