Literally A Haunted House at Culbertson Mansion – Full Review
Literally A Haunted House at Culbertson Mansion is a Haunted Attraction located in New Albany, IN.
914 East Main Street, New Albany, IN 47150View All Details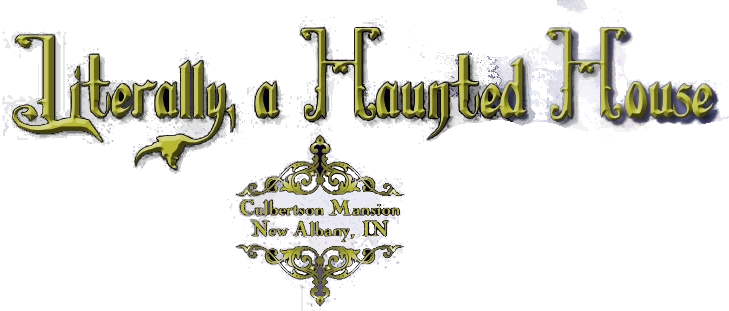 Features:

Free Parking, Restrooms/Porta Potties On-Site, Food/Concessions, Gift Shop/Souvenirs, "Old-School" (Low Tech), You may be touched, Original Characters, Covered Outdoor Waiting Line, Indoor/Outdoor Attraction, Family Friendly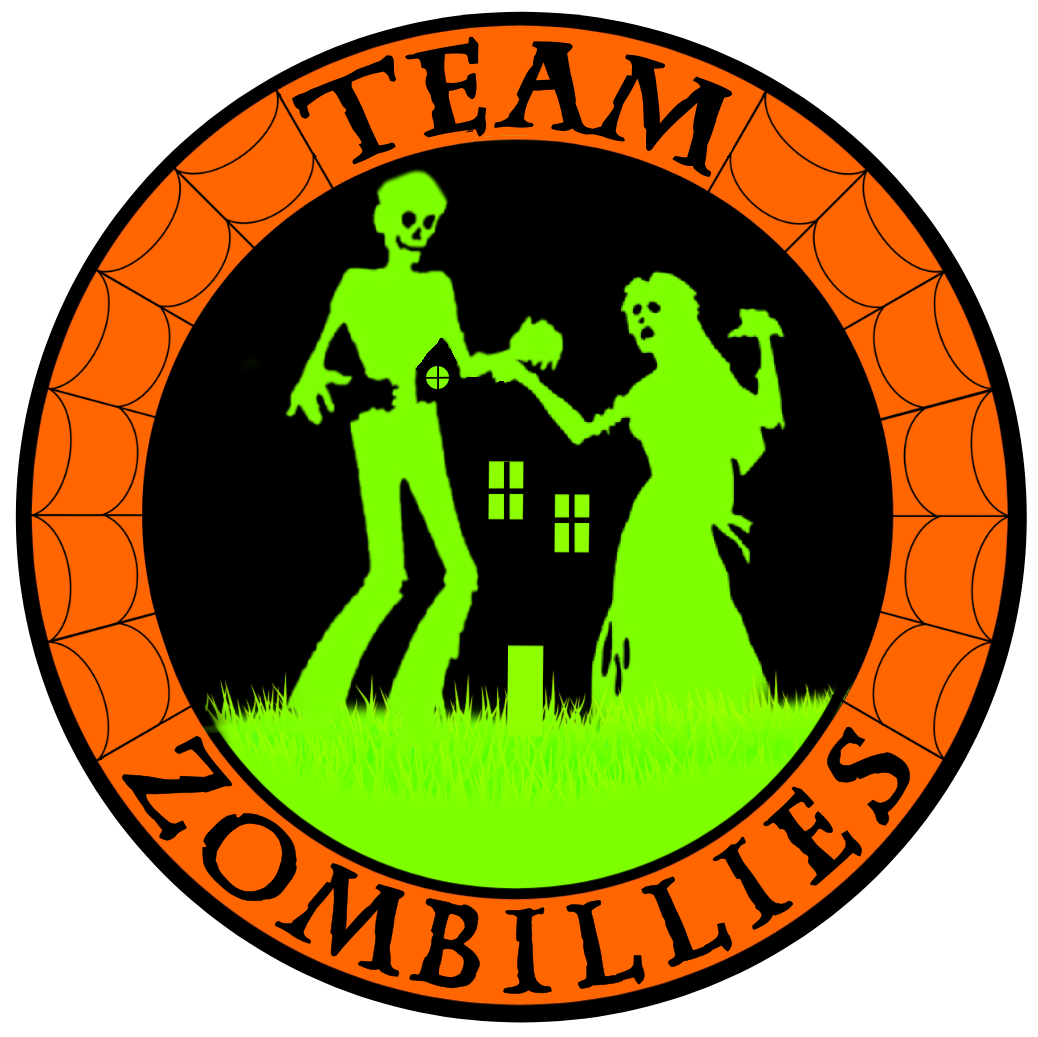 This attraction was reviewed on October 12, 2018 by Team Zombillies.
How Do We Get These Scores?

Final Score:

8.29
How Did We Get This Score?

Summary:
Every year, Literally a Haunted House takes place at The Culbertson Mansion, which is one of the only haunts we go through that changes nearly every scene each year. We've never been two years in a row and experienced the same thing – extremely impressive for an all-volunteer, non-profit haunted attraction!
While the dedicated staff were working on the house and making plans for the 2018 season, they started having some very strange experiences. They've told us for years that the carriage house (the building in which the haunt takes place) is truly haunted. As their build season continued, ghostly happenings started becoming more and more frequent. Despite being a bit frightened, the crew decided to embrace these occurrences and make their theme 'A House Possessed' this year. After all, the evil spirits that have made themselves known have done most of the hard work; you just never know when one might decide to materialize right in front of you!
We will warn you, someone's been messing with an ouija board here! When we entered, the house's main occupant, Mary, told us that she'd gotten rid of all of the demonic presences within the house. However, at that point, the beginning of Culbertson's 2018 haunt took a major twist and we were left to fend for ourselves… literally!
---
Cast: 8.58
How Did We Get This Score?

This crew is very passionate and it shows through their performances. We get the privilege of being able to run into actors/actresses here that return year after year. The evil entities and beings within the house are believable and never break character. Instead of just being creatures standing and staring at us or mumbling 'rawr' to us, their facial expressions, body language, and tone of dialogue showed sincerity, helplessness, and boldness. They made us believe they were serious and their lines didn't feel scripted.
Shortly after our journey began, we founds ourselves surrounded by a congregation of shovel-wielders and cultists. Simultaneously chanting 'Unclean!' at our group and loudly calling us 'filth,' one of them was also interactive with us. Of course, we like to return fire when we come across these more dialogously-diverse actors and, when we assured him, 'We thought we were clean,' he immediately exclaimed, 'I'm not talking about your skin… I'm talking about your soul!' After sending us onward to be 'purified,' we met Mary who was deliriously fighting a demon that was trying to take over her body. Good luck with that one…
Although this was a strong collaboration of cast members, the drop panel guy with his deathly stare, the Reverend who swore he could save us by making us 'feel' the strength of the Lord (more on this in SFX below), the possessed woman on the wall and her counterpart priest who was trying with every effort to expel her demonic soulmate, and the feller that offered us some Sloppy Joe were some who stood out to us the most.
On the night of our visit, we must admit that there were some spaces that could have benefited from additional cast members. Though, to be fair, we must also disclaim that we were informed there were a few 'call ins' that night. Of those who were described to us, two of them sounded like they'd be quite the treat and we certainly hope you're graced with the opportunity to cross paths with them!
---
Costuming: 8.44
How Did We Get This Score?

The costumes at Culbertson fit very with the theme, often matching the different areas of the haunt appropriately. A lot of unique makeups were utilized to achieve this as well, such as those in the cemetery with matching colors and facial features, as well as those behind that walls in mostly black and white designs. One of the makeup stand-outs was the creature that came out of the static-screened TV, the drop panel guy with highlighted (or low-lighted?) wrinkles, and the neon-colored demon makeup that revealed Mary's outward-going personality. The latter could only be seen when the 'conditions' were correct, and proved to be a surprise all on its own!
We also noticed quite a variety of masks. They didn't all match as well as the makeups, but they were all still appropriate for the scenes we found them in. Some of them did try to blend their skin to where it matched the masks when necessary. There was also a box within a box (literally, we had to get in a box and an actor with a jackal-like box on his head was waiting for us inside), a black-and-white horned demon, a doll face, and a few others that were distinctive to this attraction.
Attire mainly consisted of simple items, but costumes were mostly complete and there were several full get-ups that had extra levels of detail added to them for an extra touch of realism. We noticed some crosses, colored contacts, veiny skin, oozing mouths, and a fully-costumed, horned demon with working wings!
---
Customer Service: 9.3
How Did We Get This Score?

Finding Culbertson proved to be pretty easy. It was hard to miss the beautiful Victorian mansion lit up like the 4th of July and the large banner strung over Main Street. However, finding a place to park (easily) was a different story (luckily we were familiar with the huge lot that's available just behind the property).
With the haunt being in downtown New Albany, there's lots of street-side parking, but we've rarely found an easy spot to nab that's close to the mansion. Haunt goers take note; East 10th Street (the road off of Main Street that runs right next to the mansion) will take you to a large parking area just past the railroad tracks that's well-lit and free to use! You may see some small signs to help point you in the right direction, but they aren't exceptionally noticeable. Once you find a temporary home for your car, navigating the actual haunt property is much easier with the help of additional signage that points to the ticket tent, which is also where snacks and drinks can be found.
There were multiple sets of stairs on the property including a large set that leads into the carriage house and more once you get inside. These were also well-lit and we didn't encounter any scares in these areas. Creepy villains stalking behind us? Maybe, but no startles or jump scares to risk us losing our footing.
We spotted staff members inside the ticket booth, at the entrance to the queue tent, and roaming about the property that were more than happy to answer any questions we had.
---
Atmosphere: 8.1
How Did We Get This Score?

From afar, we could hear the roaring of chainsaws and the screams of innocent patrons drifting through the air down to the parking lot. A large cloud of fog was rolling out of the outdoor section of the haunt, making its way down the train tracks that border the back-side of the property. The mansion itself is a glorious sight to behold!
A little bit of background: the Culbertson Mansion is a registered Indiana Historical building that is actively being restored and preserved. The haunt takes place within the house's more evil counterpart, the carriage house, which resides on the back of the property. Both buildings are actually very nice looking, and have been kept to their true historic roots. That said, neither are particularly 'haunted-' looking, save for their natural, ages-old architecture.
But, on a more haunted note, several roaming escapees from the house were interacting with guests in the central area of the attraction. Two matching yellow- and white-striped tents were set up and the one for the queue line was accompanied with some spooky soundtracks, fog-filled bubbles (Yes! Fog-filled bubbles!), entertaining haunted house memes on the wall, and Culbertson's iconic 'Spooky Oopsies' board where you can count all of the less-than-brave souls that have either relieved themselves in one way or another inside the haunt or exited early due to an overload of fear. While waiting our turn in line, we witnessed Pestilence chasing a group of young guys right out of the queue line! They were absolutely terrified of him!
---
Special Effects:

7.86
How Did We Get This Score?

For the most part, Culbertson takes an old-school approach when it comes to their scenes and effects. Many of the items we came across inside are painted or constructed by this volunteer crew themselves! They also utilize many authentic items such as real coffins and, apparently, a real ouija board!
The house featured many rooms that you would expect to see in a mansion, such as a dirty bathroom (complete with poop on the walls!), a bedroom, a living room, a closet, and a dining room. But, the further we progressed, the darker the house got. At one point, it didn't seem as if we were in a typical house anymore; we were in some sort of demonically-driven Hell! We came across items that moved on their own, loud poppers, a well-placed strobe light, stained glass, a unique use of a black light, and a clever combinations of fog, lasers, deteriorated walls, and well, we'll let you attend and find out for yourselves! Several scenes consisted of things that were physically interactive to us, such as a spinning room and a thrilling coffin ride! We have yet to see these two effects at any other attraction!
Although they were quiet in most areas, the sound effects were a great accompaniment to the scenes. An ominous track was noticed in the graveyard and, at one point, we heard something that we can only describe as swarming bees that put us on edge a bit. Most of the time, the only sounds we could hear were those produced by the cast members. Though, they were so loud at times that we couldn't even hear our group members talk, so additional sounds weren't always needed.
---
Theme:

9.35
How Did We Get This Score?

The staff at Literally, A Haunted House send their sincerest apologies, but it seems as if they've unearthed something evil within the carriage house! Things had gotten so bad this year that it made it nearly impossible for them to finish their build. They said it started out small – flickering lights and items that would go missing – but then things started to move on their own and lights were going out completely. When they started to hear growling and voices, they decided it was time to call in a priest to bless the house, but it seems to have only made things worse! Despite the occurrences, they decided to host their annual haunted house anyway and that's why they're apologizing to you. You see, if you decide to enter, you're entering at your own risk!
Our journey began when 'Father Daniel' (or the entity that occupied his body) escorted us to a cemetery where he opened the gates, where we were quickly introduced and surrounded by a congregation that introduced themselves as, 'House of the Southern Sky.' They sent us to the house to be purified as were were clearly (to them) 'unclean.' Apparently they don't know a fresh layer of Suave when they smell it' Oddly (and ironically) enough, when we were facing their master, he was to our South (closer to the river)! Once we got inside, the story started to unfold a bit more, which is where we met Mary – the homeowner who had fallen victim to the devious duties of the demon-infested dwelling. As mentioned, it was obvious at multiple points that we were making our way through her house and it wasn't exactly what we'd call a 'purifying' experience…
This theme matches their location perfectly well as they've decided to embrace unusual occurrences that their staff have been encountering for years. Although the theme wasn't explained to us before going in, if you pay attention to what's going on around you, it's fairly easy to pick out. The full story and even videos of the activity can be found on their website and Facebook page.
---
Scare Factor:

7.73
How Did We Get This Score?

The possessed passageways and haunted hallways of the carriage house zoned in on our group of 6 pretty evenly. Sometimes they went after the front, sometimes they waited for the back, and sometimes they targeted the middle… which, at one point, resulted in a unique bed surprise that nailed everyone in our group!
We fell victim to a few distractions along the way, and the hard-to-predict hiding spots of Culbertson's Denizens were a testament to the theme! It was like they were watching every move we made, but they were invisible to us until that perfect moment. We also experienced an overall feeling of creepiness in the cemetery, a few bouts of intense acting, several intimidating creatures, and they even split up our group! They did ask for a volunteer first though, so that was thoughtful of them' we think.
We did get lightly touched every now and then, but they didn't grab us or anything like that. They also have a rodent problem going; someone should tell them about the big one that tried to bite our heads off' literally (they may be feeding it miracle grow or something)! They had an interesting take on lasers and fog in their finale scene that disoriented those in the front of our group. As they were getting scared by some growling, gas-powered gadgets, they couldn't even find the exit! Now THAT made for some good times. As we stood outside the exit of the haunt, we could hear the next victims screaming and running around in circles trying to find their way out too!
---
Entertainment & Value:

7.95
How Did We Get This Score?

Tickets to enter the haunt are priced at $15.00 per person. We aren't sure when – or if – you will make it out in the same condition you were when you went in, but we were able to escape in about 12 minutes. That puts their MPD (minutes of entertainment per dollar spent) at 0.8, which is below the average of 1.5 that we've seen most often at the haunts we typically visit. However, every penny paid to Culbertson contributes to the restoration of the Historic Culbertson Mansion, as well as helps them keep the haunt going for next year (it's hard to work on a State budget, you know).
When it comes to outside entertainment, we saw several great queue actors working the crowd. Pestilence and his teddy bear were stalking visitors as they moseyed into line. We aren't sure who the other queue line entertainer was that we encountered that night but the were sneaking up to the tent and scaring those standing in line. Other than the music and features in the queue tent as mentioned above, there wasn't a lot to keep us entertained before we entered.
Culbertson is not the most well-decorated or high-tech haunt that we have visited, so if you're looking for a haunt with a lot of high-end special effects and animations, this may not be the place for you. However, Culbertson is a very fun haunt that bases their scenes on an overlapping theme each year and the staff truly love what they're doing. If you want to go to an interactive haunted house with some simple yet ingenious ideas where you will be immersed into a creative theme, then this IS the place for you! Just check your backseat after visiting, you don't want to take any ghosts home with you' now do you?
---
How Did We Get These Scores

Promo Images:
Click to Enlarge
---
Join ourspookyadventures!
We visit Halloween haunted attractions year-round! Follow us for haunted house walkthrough videos, behind the scenes footage, and more!