Literally A Haunted House at Culbertson Mansion – Full Review
Literally A Haunted House at Culbertson Mansion is a Haunted Attraction located in New Albany, IN.
914 East Main Street, New Albany, IN 47150View All Details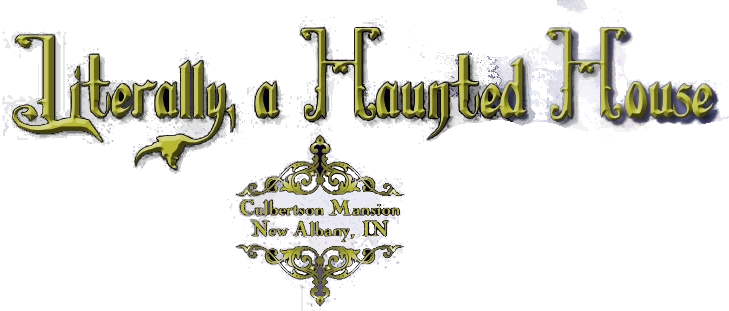 Features:

Free Parking, Restrooms/Porta Potties On-Site, Food/Concessions, Gift Shop/Souvenirs, "Old-School" (Low Tech), You may be touched, Original Characters, Covered Outdoor Waiting Line, Indoor/Outdoor Attraction, Family Friendly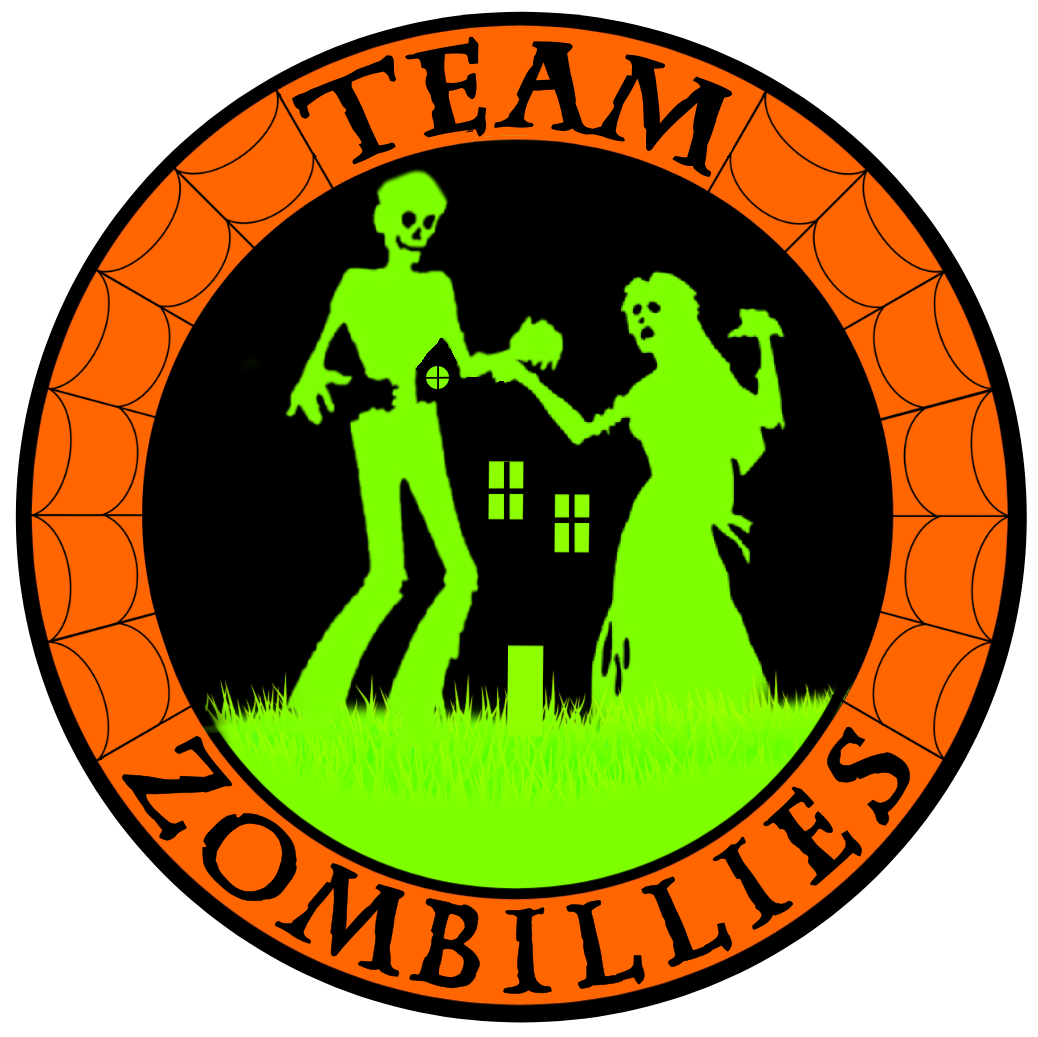 This attraction was reviewed on October 11, 2019 by Team Zombillies.
How Do We Get These Scores?

Final Score:

8.06
How Did We Get This Score?

Summary:
The Culbertson Mansion's 'Literally, A Haunted House' attraction ('Culbertson,' for short) returns for 2019 with a vengeance' and a mold problem! As a matter of fact, the stuff has taken over the place, and we're still itching and burning from all the toxins we came in contact with!
Ok, we might be exaggerating' just a little bit.
But yes, the theme this year is 'mold' and, ironically, proceeds from the haunt go toward the continued restoration of the Culbertson Mansion, one of Indiana's historic landmarks. To preserve its beauty (see pics below), the haunt takes place in the site's carriage house' a 3-story building in the back of the property.
Culbertson also continues to be one of our favorite little haunts to visit, simply because of the sheer creativity that this crew puts into the attraction' and on a State budget at that! The theme and most of the sets are completely changed every year, which gives guests a near brand-new experience each Halloween season.
Join us as we share our experience in this 'hazardous' haunt' we're just afraid that the detox they sprayed on us might not have been enough!
---
Cast: 8.5
How Did We Get This Score?

Culbertson typically has around 30 researchers and vict' umm' subjects (definitely subjects) per night helping "remediate" the outbreak this year. Doctors are helping cure those exposed and researchers are decontaminating affected areas, but many victims and patients still aren't responding well to their efforts.
The intro lady – a former researcher – filled us in on the known hazards inside before we got started, as well as any we might face if we didn't obey the rules (ie: locked in a cell downtown, getting cut up and put in small boxes' you know, normal stuff). She was also nice enough to rub some of her face-eating growth spores on us as she explained how contagious it was. How sweet of her, right!?
Oh yes, Culbertson is a "touch" haunt. No, you won't be grabbed or pushed around like a rag doll, but they do incorporate these extra tiny bits of interactivity, which we think is a nice touch 😉
Let's start with the victims. We could tell that a few newbies were on staff this year, particularly some younger girls that were screaming and yelling for help as we passed through. One of the doctors working on a said victim screamed, "Shut up!" at her after a few repetitions – while staying in character, of course – which did the trick and made her switch to a deathly still, deer-in-the-headlights look. While slightly comical, we gave points for these characters interacting with each other within their roles.
The most believable victims, however, were in the body disposal scene. One was crawling around, begging for help, grabbing our feet and trying to free herself from the cloth bag that she was confined to. The other was clearly about to give up the ghost – convulsing and making choking sounds as if her illness had caused her to go into seizures. They made quite the duo, indeed! Wait' should someone check and see if they're okay!?
As for some of the less-infected staff, Dr. Shirley Sirius was very believable! He scanned us with a pheromone detector to see if either of us were contaminated from our (omitted) experience outside. Of course, one of us was, so our group go through an extra step after being informed of our available treatment options and accommodations.
Another doctor later in the haunt was debatably the most interactive. He too had excellent dialogue and bantered with us very well as we threw some curveball answers at him. What made this guy so unique was that he required a blood sample before we could leave! One of us (reluctantly) offered our hand as he proceeded to' now, you didn't think we'd ruin that little surprise, did you?
Detox Cleanup was also enjoyable. We mean, who doesn't like a good hosing down when you're completely (questionably?) covered with toxic mold residue? This one just wouldn't let up! We must've been highly contaminated'
The last few scenes involved another interactive group separation and an energetic iteration of the final actors' business motto: "I bring 'em, and he strings 'em!" We'll let you try to figure out what that means on your own.
---
Costuming: 8.36
How Did We Get This Score?

Culbertson has done surprisingly well with their costuming this year, considering their tight State budget! We noticed several unique concepts that appeared to be of the respective characters' own creation.
The researchers were clearly distinguishable from their victims and the other contaminated crazies. Lab coats were distinct and unique next to their scrub- and gown-clad counterparts.
For those that wore them, the masks in use seemed to be a strong suit this year. Sticking with the "mold" theme, several of them were of the "gas mask" variety – covering their mouths and/or faces with all kinds of highly-detailed and demented contraptions. One was even paired with a full-body realistic HAZMAT suit!
Two memorable stand-outs varied from this trend, and both appeared to also be high-quality styles. One was a very disturbing-looking creature with holes all over its face, and the other was a well-detailed, expressionless, ceramic doll with lots of cracks across its face and bald scalp.
However, the makeups that we saw provided the most evidence that the researchers' efforts were futile. Veiny details with dark and reddened eyes gave the affected a sick and sinister look. Some incorporated UV-reactive colors to match the glowing growths within their scenes.
---
Customer Service: 8.8
How Did We Get This Score?

On the main street that Culbertson resides on (literally, Main Street), a large "Literally, A Haunted House" banner can be seen stretched across the entire road as you approach this beautiful building. Several small signs in the yard and on the perimeter fence helped confirm that we were at the right place, as well as help grab the attention of passers by. The main entrance into the property is through the white metal fence from the rear side of the Mansion.
Some of the property is a bit dim, but lit adequately and more brightly as we approached the ticket and queue tents. Everyone we spoke with was very friendly, seemed happy to be there, and quickly hooked us up with a member of management for our regular review questions.
The door keeper gave us an extensive set of rules' in character, which made them easier to digest. She then escorted us to the carriage house where the haunt takes place. Normally, she would have led us to their outdoor cemetery scene, but the rain on this night prevented them from being able to operate the electrical effects in that area, not to mention all of the foot traffic that would've made it a muddy mess. That said, we were very understanding about skipping it, and appreciated the guidance across the dimly-lit lawn.
The entrance to the haunt begins on the second level after ascending a set of well-lit metal stairs. The effects crew had added an arched plastic covering that resembled a quarantine covering, but the sun has warped it terribly out of shape' enough to require some special bending to get past it while climbing the stairs. We were able to do so very easily, but it's worth mentioning in case you already have a condition that prevents you from climbing stairs easily anyway.
The rest of the stairs throughout the haunt were well-lit and most were marked with bright fluorescent paint for visibility. We did get some creepy stares from one actress when coming down from the 3rd floor, but no startles that we felt might cause a domino effect from a skittish group. The rest of the flooring and passageways are easily passable. Though, there are some claustrophobia-inducing areas and one of them involves crouching or possibly crawling.
As of this writing, when looking for their info, some of their site is still displaying 2018 details. We decided to arrive well after opening time and on a Friday in October, so we didn't have any issues arriving with them not being open. However, we do hope they have a chance to update this pertinent info soon.
---
Atmosphere: 7.45
How Did We Get This Score?

Although the haunt doesn't take place in it, the sight of the historic Culbertson Mansion itself brought tons of haunt-loving glee to our little black hearts. The haunted house actually takes place in the Mansion's old carriage house. With this being behind the towering structure, right next to a (faux) graveyard, it immediately sets the foundation for a "haunted house" vibe, especially on clear evenings.
Upon exiting our vehicle, we could already hear screams and we noticed a window of the carriage house emitting a flashing light on the inside. Once we heard the start of a chainsaw, it became obvious we were about to embark on our next fright-filled journey.
Some low-volume and unsettling noises were heard in the queue tent and an assortment of haunt-related signage gave us some comical reads before it was our turn to go in. We shared the waiting area with some fantastic, fog-filled bubbles. We're not sure if we'd recommend popping these, though' as they're likely a ploy to contaminate you before entering! But alas; we couldn't resist' and their contamination detector picked us off in the very first scene!
In addition, several sickly and intimidating roamers stalked the waiting area, but what got us prepared to enter the most was the rule-giving actress that let us in. We will hit on her more in "Theme" below, but she did a marvelous job of warning us of what dangers lied ahead. At the end of her rule spiel, she warned us that, if we didn't follow the rules, we'd end up in a box they had waiting for us inside. One of our group members asked if the boxes were 'one size fits all' and she quickly responded, 'Once we cut you into pieces, they will be!' She also licked some puss on her face and asked if we wanted any. How thoughtful! With that, we reluctantly decided to follow this infected woman to the entrance.
---
Special Effects:

7.54
How Did We Get This Score?

The mold spores in the building sure have taken a toll on everything! Multiple fungal variations were growing along the walls and spreading everywhere. Although, mold may not be the only thing to worry about on the walls; let's just say things could get a bit shocking at times, too!
Culbertson is more of an actor-driven haunt that doesn't utilize high-tech animatronics and a lot of eye candy. Instead, they try to immerse visitors in their scenes by adding creative details and cleverness. They also had a collection of authentic decor such as hospital beds, a well-detailed laboratory, and more.
Other than the sounds of the subjects and researchers, there weren't a lot of additional sound effects. We mostly heard screaming, yelling and, at one point, something quite ferocious that let out some realistic roars.
When it comes to scents, on the other hand, they couldn't be contained! As we started walking up the outdoor set of steps to enter the building, seeping smells already started tickling our nose hairs. They got stronger inside too, especially the poop! Ugh, feces fragrance for days!
For you new visitors, Culbertson is known for having one of the most unique coffins out of many attractions. An unlucky member of your group might just take their last ride in it! However, only one person can fit in at a time, so they do have a special surprise for the remnants of the group as well.
To go along with these unique effects, we also found a great pairing between some green and blue lasers and fog, a giant critter that tried to swallow us, at least one large box that looked like one they warned us about at the beginning, a body disposal room, a medical area, and some other goodies that you'll have to see for yourself!
---
Theme:

9.5
How Did We Get This Score?

Although we couldn't find anything on their site about the theme for 2019, we did find it within their Facebook posts. An ex-researcher at the entrance thoroughly informed us of what was going on inside. She even had a half-infected face that gave us a visual example of what was going down in there (and she seemed crazy, to boot)!
As explained by the attraction, something has been growing in the carriage house for a long time. The workers had gotten used to the building's old, mildewy and dusty smell. But recently, the smell has gotten stronger and the mold keeps spreading. It seems to be taking a strange toll on those that come in contact with it.
They totally have this under control though, they've hired a team of trained experts to rid the premises of the problem. Easy peasy, wham bam, thank you ma'am; a little spray here and some spray there and the job should be complete' right!?
As we entered, it was clear that everything was fine and that they had a good grasp of this problem' until we entered the third room. From there, we witnessed the mold in all its fury! Researchers were getting irate with patients, bodies were piling up, and the mold was spreading to those throughout the entire building.
We felt this theme did match the haunt's location as the attraction does take place in an old building: the carriage house that the staff work in throughout the year building the haunted house.
---
Scare Factor:

7.59
How Did We Get This Score?

Not only has the mold affected all areas of the building, but it seems to have spread into the walls and minds of those working so diligently to keep it under control too. Despite their strategies, the mold has significantly spread. This created a lot of panic as those infected would gravely grab at us and warn us that 'they' wouldn't let us leave. Who was "they?" The researchers? We aren't sure, but at one point, a coffin lid was opened and one of our group members was told to get inside. At this moment, we began to think, 'Shit, those girls back there might have been right!'
Aside from messing with our minds, they also used some deceiving distractions, secret surprises, sudden loud noises, and one actor lured us into a trap! Yes, he led us right into a trap… and that wasn't very nice (but it was effective!). As mentioned above, the subjects can touch customers. We're not at fault if you get the funk; we warned ya! They did use this to provide a startle a time or two, as it was totally unexpected. There were also some things that least expectedly moved. We'll just put it this way, some "things" may not be as contained as they seem…
Although our group was small, the scares were dispersed between us well. Sometimes, multiple scares were going on at once, which was a great way to scare a bigger group at one time! (Imagine how WE felt!)
Be sure you read everything as you go through, some of their warnings are very important to your survival! Also, stay together… except when you're told to split apart. That's not unnerving or anything, is it?
---
Entertainment & Value:

7.76
How Did We Get This Score?

General admission tickets to help Culbertson control their toxic breakout this season are priced at $15.00, which is the same as last season. If you have any pricing questions, be sure to check out their pricing breakdown sheet at the ticket counter, it's quite informative! 1 person is 'duh' while admission for 2 is $30.00, and so on and so forth.
Unfortunately, it was raining on the evening of our visit, so we had to bypass the outdoor graveyard to avoid falling into any exceptionally soft graves before getting inside the haunt. After all, the inhabitants can't play with someone who's dead before they even get inside, now can they? The graveyard does typically have some interaction from the creatures dwelling amongst the dead, so it should add a little time for must groups on a typical night. It took us 12 minutes from the time we left the queue tent until we fled from the exit. This puts their MPD (minutes/dollar spent) at 0.8, which is slightly below the average of 1.0 that we've seen the most recently.
Although we didn't wait in line long at all during our visit, we did see several roaming creatures outside the carriage house. We were also mesmerized by their fog-filled bubbles and the multiple signs they had hanging in the waiting tent.
As mentioned above, all proceeds go towards restoring the beautiful, historic Culbertson Mansion. This is their 34th season running the haunted attraction, so they have years of haunting experience to target all scare seekers. If you enjoy the more actor-driven, interactive haunts, then definitely give this one a try! Just keep in mind not to 'sprinkle any holy water in the house, and don't drink out of any of the test tubes!'
---
How Did We Get These Scores

Promo Images:
Click to Enlarge
---
Join ourspookyadventures!
We visit Halloween haunted attractions year-round! Follow us for haunted house walkthrough videos, behind the scenes footage, and more!