Literally A Haunted House at Culbertson Mansion – Full Review
Literally A Haunted House at Culbertson Mansion is a Haunted Attraction located in New Albany, IN.
914 East Main Street, New Albany, IN 47150View All Details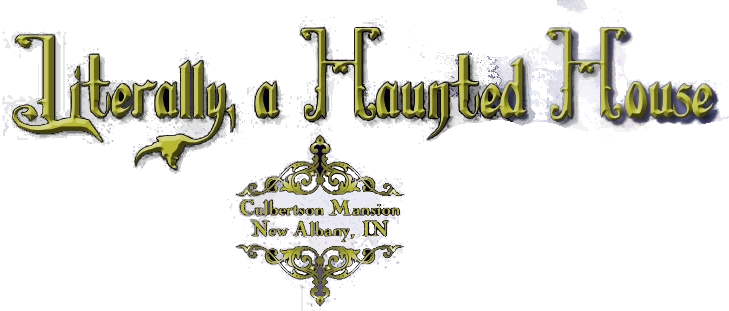 Features:

Free Parking, Restrooms/Porta Potties On-Site, Food/Concessions, Gift Shop/Souvenirs, "Old-School" (Low Tech), You may be touched, Original Characters, Covered Outdoor Waiting Line, Indoor/Outdoor Attraction, Family Friendly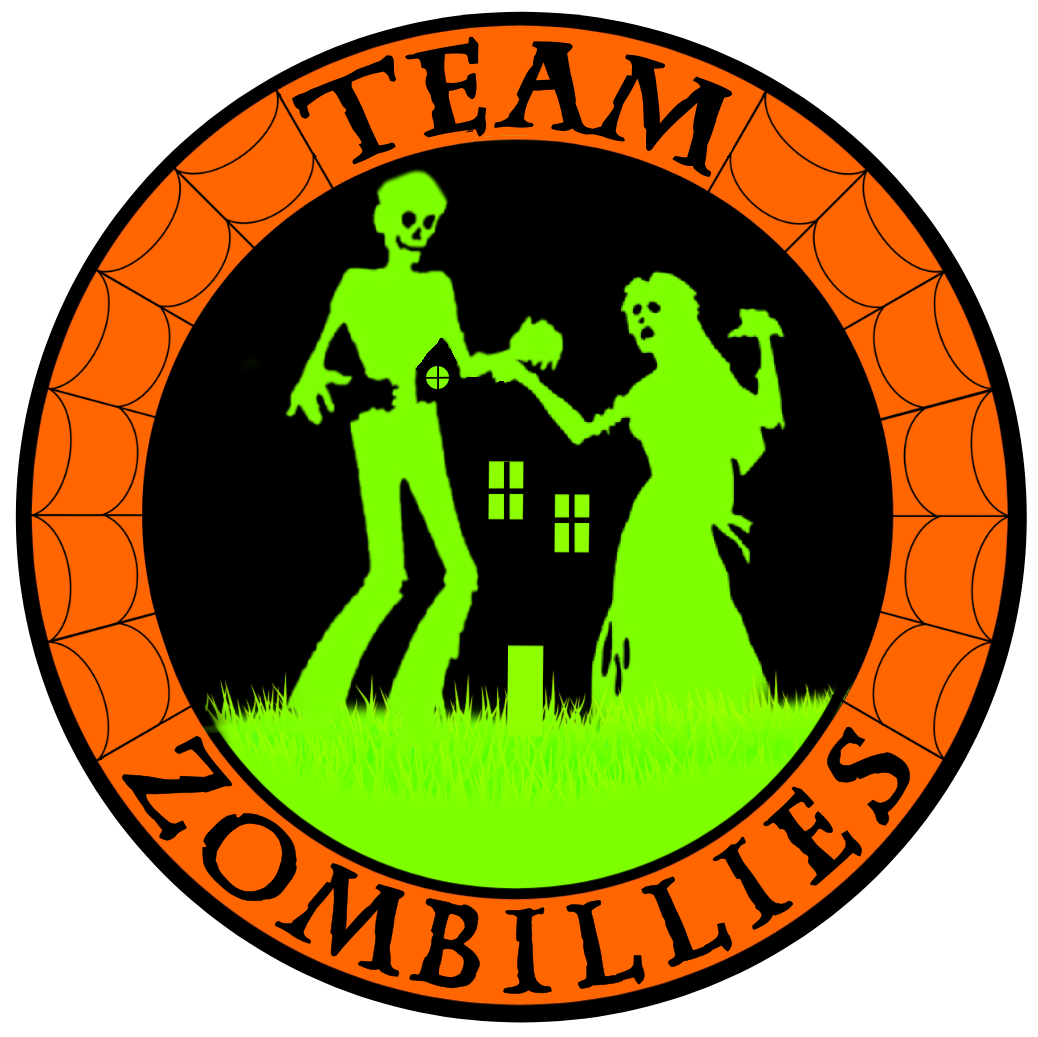 This attraction was reviewed on September 25, 2021 by Team Zombillies.
How Do We Get These Scores?

Final Score:

7.88
How Did We Get This Score?

Summary:
After the creatures of the carriage house were in hibernation for an entire year, the 'owner' thought it might be a good idea to sell the place' but we (the apparent potential buyers) would need to have a look-see, what with all the squatters and, of course, the 'infestation.' Little did we know that this tour would take us back in time to experience all of the Mansion's 'Vintage Horrors,' and it wasn't long before we realized they were more than ready to pounce on anything living that walked through the door.
Literally, A Haunted House at the Culbertson Mansion offers a uniquely old-school take on Halloween fun and frights! One of the aspects that makes them so unique is their ability and drive to change their attraction and theme so completely each season. This year, their theme is Vintage Horrors – Victorian style. After 36 years in operation, this calamitous crew is taking us on a blast to the past to experience the nearly-forgotten frights that have 'plagued' the Mansion.
Since the Mansion itself is in a constant state of renovation, their Halloween event 'Literally, A Haunted House' takes place inside the carriage house in the back yard. For as long as we can remember, they've always been great at creating fun and unexpected entrances that take place after a quick stroll through their unearthed cemetery'
But beware, not everything buried in the Culbertson Mansion's past is in the ground! Are you brave enough to converse with the Culbertson's chronicles?
---
Cast: 7.69
How Did We Get This Score?

The Mansion's maniacs are the main scare providers of the show. While there's plenty of scenic work to look at, there'd be very little in the way of frights if no actors were present to make the show come to life (they are* running on a State budget, after all).
We could tell that each of the characters had spent some time developing their stories, but some seemed to struggle a bit with making that clear to us customers at times. Still, we found a great variety of characters, ranging from plague doctors and ghostly ghouls to demons and other nightmarish creatures.
Two of these unidentifiable iterations in a hallway seemed to really take a liking to us! They didn't speak – only making weird, creepy sounds, but they were similar to something one might relate to the Babadook or some other wickedly sinister being like that. NOT something you wanna run into in a dark hallway, THAT's for sure! Another interacted with us by making us sit at a seance table.
We're pretty sure that yet another captured the soul of one of our group members by taking their picture with an old-timey camera. She was careful to mention that everyone in the framed photos in the room (ie: people who'd had their pictures taken) were now dead. Coincidence? Well, it can't ONLY be because those pictures were all taken hundreds of years ago, right!?
We visited Culbertson on their second night open and, although this is generally a very energetic cast, we felt that some of them were still finding their grooves during our tour. As Halloween draws closer, however, we'd fully expect future guests will experience a significantly more energetic crew as they get more comfortable with their roles!
---
Costuming: 7.93
How Did We Get This Score?

Consistent with this year's theme, each of the costumes that we laid our eyes upon was of an 'antique' nature. Whether they be top hats with layered leather jackets or full-head masks, all the way to full-length dresses with a healthy side serving of demonic entities, each of these dastardly denizens had their own method of madness with matching the 'Vintage Horrors' message.
We also noted a good mixture of theatrical masks and makeup in use, with the plague doctor, the crazy nightmarish thing in the hallway, the demon at the end of the coffin ride, and the corpsified skull at the finale being among the most memorable. Makeup applications weren't as elaborate as we've seen in seasons past, but their simplicity and subtle detailing tended to provide more realism and authenticity to the characters sporting those particular looks.
Our guide that escorted us to the carriage house entrance was also well-dressed, with his skull-like makeup, formal attire, and skeletal walking staff. However, we can't round out the Costuming category without giving a shout-out to Lucy Phurr in the waiting line! With her solid-red skin, devil-like horns, working wings, and corseted black-and-red dress, her presence alone commands attention in Culbertson's queue area.
---
Customer Service: 8.76
How Did We Get This Score?

On some occasions, and depending on which direction you arrive from, you may see Culbertson's haunt banner draped over the road to help indicate that you've arrived. (We didn't see it during our visit, but it was also September – very early in their season, and we suspect they just haven't arranged to have it hung yet). Streetside parking is generally available, but there's also a very large gravel/grass parking lot just across the railroad tracks on Culbertson's street. We'd almost recommend parking here anyway, just to see if the fog from their cemetery is eerily flowing down into the tracks!
The Mansion itself is always lit up from the front, which serves as great photo opportunities for one of Indiana's most historic buildings. The fence surrounding the property is actually metal, which lends an extra finishing touch of authenticity when you pass through the gate to get to the ticket tent. While signage isn't overly abundant, we intuitively knew that the first tent closest to the gate was the place to go for tickets. Everyone that we spoke with there was super friendly and has a clear passion for scaring people' not to mention helping to preserve the Mansion!
Our next stop was the queue area, where Lucy Phurr informed us of the rules and we found a leaderboard of various bodily malfunctions that have occurred with past participants of the haunt. Upon taking advantage of a few more photo ops, we were able to get started into the haunt soon after.
Exploring the entirety of the carriage house (again, where the haunt takes place) is a multi-level endeavor, which means there are several sets of stairs to navigate along the way. We didn't notice any inherently dangerous areas, but do be mindful of your footing and watch out for a few 'low bridges' that may be present on the path.
At the time of this writing, Literally, A Haunted House's website is quite outdated, with the latest information still being from the 2019 season. This made it a little tough for us to find all of the information we needed to fully take advantage of our experience with them, but some quick scrolling on their Facebook page helped us find their ticketing info and some quick info on their backstory for this season.
---
Atmosphere: 7.45
How Did We Get This Score?

The Culbertson Mansion itself is truly a sight to behold. Although the haunt doesn't take place actually inside it, it's the first thing you'll see upon arrival. On a dark Autumn night, it's very spooky and intimidating!
We parked behind the carriage house near the railroad tracks and, as we made our way towards the ticket tent, there was fog was seeping out of the cemetery and rolling down into the train tracks. The carriage house itself does match the Victorian mansion and still gives off a bit of a 'haunty' vibe due to its age. Never mind the screams coming from within or the occasional roars of a chainsaw.
Once we were in line, the board showing how many people had soiled themselves or left the tour early increased our anticipation to enter. This may worry most people, but we're the weirdos over here that enjoy that kind of stuff! There was also faint music playing, two well-dressed characters, and a flaming bowl that added a bit of ambiance. If you're lucky enough, the real train may come through while you wait.
On the night of our visit, we arrived in the daylight and, in one of the upper windows of the Culbertson Mansion, there was a figure of some sort. It wasn't moving or anything and we never could really figure out what it was. Was it a ghost? A prop? A coat hanging in the window? Who knows!?
---
Special Effects:

7.81
How Did We Get This Score?

As mentioned several times, this haunted house is built within an old-school structure. You are likely going to see effects inside that you won't see at any of the other haunts in the area. Heck, you may not see some of them anywhere else!
One of the first effects that stood out to us was the realistic details on the walls that were hand-painted. Someone can paint! This wall art was so good that it made us feel like we were in an old home. The artwork served as shiny objects on the wall, forcing us to pay attention to it so something could sneak in on us.
The mansion had some interesting sounds inside. They were a bit hard to hear in some areas, but if they're turned up too loud, they will bleed over. The noises were reminiscent of an old, spooky mansion. We picked up on some vintage music, and some very mystifying sounds that sort of implied we were traveling through time.
We found ourselves in a hall of many doors, nearly eaten by a giant pest, we ended up in a vintage photo taking area, a secret passage had us all confused, a dismembered body had us putting a bit of pep in our steps, and some flaming candlesticks added to the ominous of a seance' or we're pretty sure that's what it was.
Culbertson had several impressive furnishings. One consists of a group member getting in a casket! Another was more simple yet highly effective. It was a mostly empty room and the effect was solely on the walls. They were illuminated in the darkness, but there were also faint shadow people lurking within the radiant color. It left several of us looking all around us to see if that was our shadow casting on the wall' it was not! Maybe it was a ghost? Another involved an abrupt elevator stop in the attic.
---
Theme:

8.13
How Did We Get This Score?

This year, the innards of the carriage house have evolved into a decaying Victorian mansion. The Vintage Horrors theme was fairly easy to pick up on, although it wasn't told to us (expressly, or via storyline). Still, it's one we don't see very often and it matched the property VERY well.
Upon entering, a gentleman quickly made it sound like we were there to look at the abode and potentially purchase it! He went on to inform us that Mr. Culbertson was, of course, the one selling the home and that it had some 'squatters' and an 'infestation.' Before sending us on our way, he warned us to not make any loud or sudden noises. Uh, okay' That's not creepy or anything!
Antique items and wallpaper alluded to the history of the old-timey passages and rooms. In addition, an appropriately decorated elevator, black and white photos, the chosen attire, and many exposed, wooden slats in the walls helped bring this theme to life. We felt as if we'd been truly taken back in the past!
---
Scare Factor:

7.79
How Did We Get This Score?

Literally, A Haunted House develops old-school frights. Although many of the terrors are provided by the cast members themselves, you can't always see them. No, really… a wall literally jumped out at us at one point!
No one in our group of four made it out unscathed, although it did seem like they focused their attention more towards the front of the group. However, we appreciated several scare techniques that involved all of us. We endured a moment of group separation that may leave everyone in your group screaming!
Scares were more of the subtle, creepy, or jump varieties. Sudden pops, up-close-and-personal attacks, and demanding dialogue increased the feeling of dread upon entering the rooms. We consistently found ourselves slowly walking around the corners. If you're claustrophobic, they sure have some things up their sleeves for you too! Afraid of the dark? What about chainsaws?
Near the beginning, this strange and unexplainable sound kept shrilling from within the walls. We're pretty sure it was a death whistle' but regardless, it caught us off-guard several times! This was certainly a nice touch.
---
Entertainment & Value:

7.8
How Did We Get This Score?

Our trip through the old-fashioned abode took us 13 minutes this season. At one point, we did come to an entire hall of doors and, we're not sure how many of them you can open, so your tour time will likely vary. Somehow, our group managed to pick the correct one on the first try.
General admission tickets are $15.00 each. That brings the MPD (minutes of entertainment received per dollar spent) to 0.87 on this one. This is a bit better than what we've experienced in the past as our tour time was longer. It seemed that the folks working behind the scenes did as much as they could to keep us trapped inside for a greater amount of time. Also, keep in mind that Culbertson is a non-profit attraction.
While we waited, Culbertson's signature board of spooky oopsie's was on display for us to take a gander at. In 2019 alone, they had 90 quitters! They also had a wall of 'Don't Be This Person' memes for guests to laugh at (but they're actually quite relevant). There were also several scary scarers to take pictures with before entering.
If you're looking for a traditionally scary stroll that won't break the bank in the southern Indiana area, Literally A Haunted House may be the right choice for you. They're also not far from Louisville.
So, back to that sales pitch from the first room. The floors are creaky, there are holes in the walls, giant rats, and clearly some sort of electrical mishap. Although we feel that one of those rats isn't planning on packing its bags soon, if Mr. Culbertson will agree to fix these areas, we will continue with our purchase of this lovely, Victorian home. Although after our tour, we can attest to the fact that 'The Victorians were weird!'
---
How Did We Get These Scores

Promo Images:
Click to Enlarge
---
Join ourspookyadventures!
We visit Halloween haunted attractions year-round! Follow us for haunted house walkthrough videos, behind the scenes footage, and more!