Literally A Haunted House at Culbertson Mansion – Full Review
Literally A Haunted House at Culbertson Mansion is a Haunted Attraction located in New Albany, IN.
914 East Main Street, New Albany, IN 47150View All Details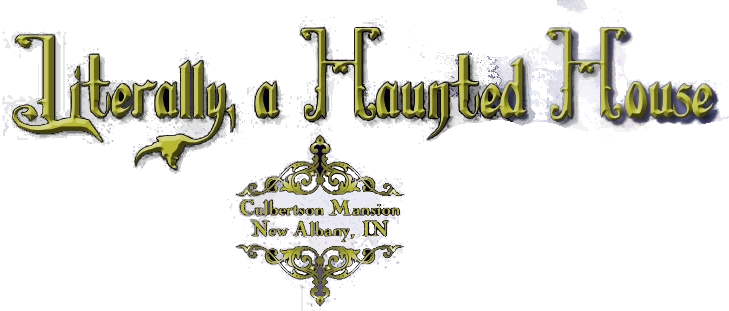 Features:

Free Parking, Restrooms/Porta Potties On-Site, Food/Concessions, Gift Shop/Souvenirs, "Old-School" (Low Tech), You may be touched, Original Characters, Covered Outdoor Waiting Line, Indoor/Outdoor Attraction, Family Friendly

Most Recent Video from The Scare Factor:
(Scroll for Scores and Written Review)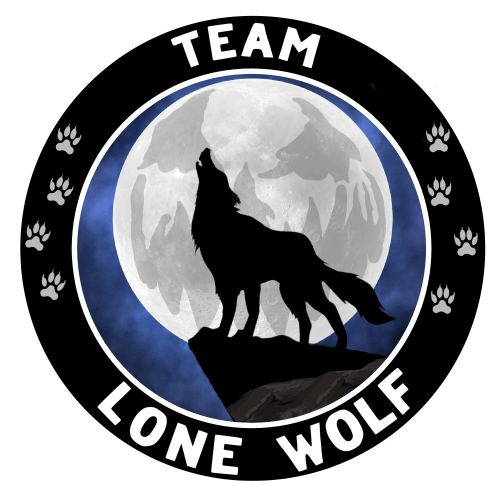 This attraction was reviewed on October 28, 2023 by Team Lone Wolf.
---
About Our Reviews and Rating System
---
Final Score: 8.25
Final Scores – By Category

Final Scores – By Attraction

Summary:
Stepping quickly along the sidewalks, I steal a glance at the skies above. A blanket of thick grey clouds, heavy with impending rain, makes for a rather spooky atmosphere – and even more so when they part briefly, offering a glimpse of the full Hunter's Moon. A cold shiver runs down my spine; they say lycanthropy doesn't get called off on account of bad weather. Fortunately for this Lone Wolf, I'm headed somewhere that might have the cure for that little malady. The Webb Institute is open for the season, and they're ready to accept new vict– er… patients. Ah, but things may not be as they once were at that old hospital – not since the fabled demon Anguish chose to reveal himself. Let's just say he might've had a hand in some of the nasty experiments that were recently discovered when the Institute reopened its doors…
'Literally, a Haunted House' is one of the largest fundraisers for New Albany's Culbertson Mansion, now ringing in its 38th (!) year of operation. Running with a different theme every season, all proceeds earned from the haunted house go towards the restoration and upkeep of this historic site. 2023's story centers around the mysterious Webb Institute, where it's said some incredibly strange things have occurred. What could be happening beyond its doors? And has the terrible demon who haunts the property really gone away for good? Whatever the case, I knew I had to get in there and find out.
(Note: I went through this haunt completely alone and did not enter with any other patrons.)
---
Cast Score: 8.72
Cast Scores – By Question

Cast Scores – By Attraction

Cast Review:
Although the Institute's staff surely did their best to keep their work under wraps, I received a hint as to what was truly going on when I first set foot on the property… I was immediately approached by some poor creature wearing a blood-spattered hazmat suit, and suffering from a contagion that left their face covered in holes! (They were also carrying a severed foot. Lord knows where they got *that* from. I asked, but their affliction seemed to have rendered them mute.) Climbing the stairs to Dr. Webb's office, I quickly spotted her rocking strangely in her chair. It took her a moment to notice my presence, but her old age was belied by her jumping to greet me. "Are you here for treatment?!" Nothing seemed too amiss at first, but as she went through her greeting and what to expect during my visit, her behavior grew increasingly erratic… almost unhinged by the time we parted ways. "Welcome to the Webb Institute!" she cackled. In the waiting room, I was greeted by Nurse Eternity. She was happy to get me signed in, handed me a personalized doctor's note, and stole a moment to snarl "Shut up!" at whoever- or whatever- was screaming and hitting the door. "Don't mind the clutter," she advised as we proceeded onward. Yeah… 'clutter' ended up being a disturbing amount of blood and lord knows what else splashed and smeared everywhere in the adjoining operating room! Icky! Another fun interaction took place between myself, Dr. Avoc, and another actor in the lab, involving me laying down on a sliding table and agreeing to receive a dose of serum so I wouldn't be a 'failed experiment'.
If I thought the folks running this facility were a touch crazy, believe me – the patients weren't much better! One I witnessed receiving 'treatment' seemed ill at first- not of their own doing, I'm sure- then leaped up and tried to crawl along the steps after me, wailing that they "weren't sick!" Others were aggressive from the get-go, like a younger patient upstairs who initially demanded that I "leave!" … then got into an argument with a non-medical staff member and a second patient over who would get to tear me apart and eat me. (The staff working here who didn't seem to be doctors or nurses weren't very nice. "You're gonna be dinner tonight!" one sneered.) Heading downstairs, I reached an area containing several patient cells. Too bad they did a terrible job of actually containing said patients… one was already scaling the wall to get me as soon as I walked in! "Sick like me! Sick like me!" they taunted. Anguish, the Culbertson's iconic demon, made an appearance as well. In his hissing, slithering voice, he informed me I was chosen for something greater… but warned that the process, while necessary, wouldn't be pleasant. (Spoiler alert: it wasn't.)
The scariest encounter had to be with Experiment 471, one of the Institute's more terrifying creations. All I remember is looking up from the table I was lying on and this creature with a partially melted, stitched-up face was inspecting me while holding some sharp implement (and probably searching for somewhere painful to jab it into). Needless to say, that is NOT what I expected to find in there and I freaked. My attempt at getting away resulted in intestines or some other piece of flesh being wrapped around my neck while they taunted me in a gravelly, sneering voice.
I did walk through a few empty scenes that lacked actors. It wasn't obvious if they should've had them and maybe I missed them, or they were just included for atmosphere.
---
Costuming Score: 8.3
Costuming Scores – By Question

Costuming Scores – By Attraction

Costuming Review:
Most who worked or resided at the Webb Institute weren't spared from the sickness Anguish had helped unleash. A lot of the costumes, masks, and makeup I saw matched well with the storyline. Dr. Webb had grown older and certainly looked and acted the part; she also wore a whiteout SFX lens to enhance her unsettling demeanor. All other medical staff wore lab coats with traces of dirt or blood. Patients were covered with grimy, stained hospital gowns, and at least had smears of blood on their faces, with some more heavily affected by the experiments performed on them. A few of the Institute's employees would've almost looked normal… if not for the prominent veins and pus-filled boils from their infections. At least three non-medical staff members wore coveralls, and one had a UV-reactive addition to their makeup!
Culbertson utilized some awesome masks and accessories as well. Experiment 471 wore a particularly disturbing face, mutated and bloody. Dr. Avoc had a mesh, beak-shaped muzzle of sorts over a rotting maw full of teeth, along with some nasty lesions. A detailed silicone mask and gloves were used for Anguish, and the creature I encountered outside seemed to have a full face of silicone too. Dr. Webb had a grey wig and carried a cane. Two of the actors in coveralls were wielding weapons; I remember one was brandishing a pipe. Dr. Avoc's assistant carried a syringe filled with serum to administer to new experiments.
---
Customer Service Score: 8.95
Customer Service Scores – By Question

Customer Service Scores – By Attraction

Customer Service Review:
The Culbertson Mansion itself was easy to spot – a yellow building looming over East Main in downtown New Albany. If anyone wasn't sure they'd found the right place, a lit-up banner advertising the haunted house was displayed out front. Parking was free and 100% street; there were some spots surrounding the property and plenty of additional parking a short walk away if those were full. Once I'd gone up the steps, small signs directed me toward the back of the mansion to purchase tickets. Additional signs pointed customers to the square yellow tent on the left for tickets, or the long, rectangular tent on the right to get in line. Everyone pays the same ticket price ($18 this year) and waits in the same line here. A table was set up in the ticketing tent selling snacks, drinks, and t-shirts. Port-a-potties were available for restroom needs. Security was visible the night of my visit and I did not feel unsafe being there as a small, lone woman.
To touch on safety a little more, watch your step as you make your way to the carriage house where the haunt is – a staff member or character may lead you there, but it still wasn't easy to see. Inside the house, there are several sets of stairs, and tall people will need to watch for low-hanging ceilings. Actors should be reminded to avoid scares on stairs as well.
If you're looking for information before you visit, Culbertson mostly handles things through their Facebook page, so check there for the latest updates. I was easily able to find their hours, dates, and address, and several posts had hints for this year's storyline.
---
Immersion Score: 7.92
Immersion Scores – By Question

Immersion Scores – By Attraction

Immersion Review:
Excited haunt-goers of all ages chattered among themselves in the long yellow tent. Beyond that, there wasn't a lot going on outside. Inside the tent, a free photo op was set up for groups to enjoy. Spooky music played in the background. A board was hung up displaying the number of 'personal dampenings', 'quitters', and other funny reactions their cast had gotten out of customers over the years. A collection of grinning jack-o'lanterns glowed next to the tent's exit.
A trek across the back lawn took me to the old carriage house: the haunt's actual location. (Sadly, due to the nasty weather, the graveyard scene wasn't being used that night.) What followed was a complete journey through the story of the Webb Institute, starting in the doctor herself's office. A brief walk through the nearby woods led me to the waiting room, where Nurse Eternity cheerfully showed me some rather disturbing advertisements on the walls for the latest 'treatments'. Other scenes included an incredibly nasty operating room, multiple laboratories and rooms with ongoing experiments, a furnace where the bodies were cremated, what seemed to be an electric room, and a chaotic scene filled with crazed imprisoned patients. The vibe I got from the whole show was that of a slow burn, with everything gradually growing more unhinged the further I went.
The ending, while not the most intense, definitely caught me off guard. (Let's just say when I thought I was leaving alone… I wasn't!) If you were lucky enough to escape from the Webb Institute and all of their experiments- which, thankfully, I was- the path sent you back towards the mansion where you started.
---
Special FX Score: 8.2
Special FX Scores – By Question

Special FX Scores – By Attraction

Special FX Review:
Bizarre music played outside to create atmosphere for the line of 'patients' waiting to enter. The soundtrack in-house ranged from similar music, to old-fashioned tunes playing in a laboratory, to staff announcements laid over wailing sirens. Oh no… who, or *what*, had gotten out?! The lighting used for each room was appropriate; never too dim or bright, and color choices ranged from those you'd expect for the scene to spookier hues. Blacklights were also used to show off UV-reactive makeup. There was very little by way of bare walls in the place. Most had textures, such as the vines making up the 'woods', and office and lab walls splashed or smeared with blood and grime. I could tell the virus definitely affected more than just the poor souls trapped here – it was infecting its environment, too. Somewhere along my tour, I came across a sketch of Anguish, the evil puppet master pulling the doctors' strings.
A moving bookshelf was the hidden exit in Dr. Webb's office, and I saw a neat prop in there: a little pumpkin-like creature with eerie black eyes and a big mouth full of razor teeth! An unstable, almost bouncy bridge led from her office into the neighboring woods. Labs and operating rooms were strewn with patient beds and medical equipment. A fake fire effect, paired with a hand reaching out from a grate, created the illusion of a furnace. They created some seriously disturbing prop bodies; I noticed two super gory ones ripped open in multiple places, with tubing and what looked like syringes sticking out… and one of those had a terrible black substance and spider-like legs coming out of their mouth! Gross! It seemed the hospital had a major rat issue as well – a HUGE one burst out of a wall at me with a terrible roar! Good grief, even the vermin here were infected.
One of the more interactive scenes involved voluntarily receiving a shot of water against my skin. Two more saw me laying on my back to be slid into different rooms; something I haven't seen much of at other haunts, but it's absolutely a thing at the Culbertson.
---
Scare Factor Score: 8.02
Scare Factor Scores – By Question

Scare Factor Scores – By Attraction

Scare Factor Review:
As it tends to go with hospitals holding dark secrets, things began innocently enough – but that didn't last long! Anguish's hold over the whole facility was obvious, and just about everyone I met had either lost their minds long ago or were well on their way down that path. Deranged doctors, nurses, and mad patients got in my face, shouted threats, surrounded me, struck things to produce loud, sudden noises (by hand or with their props), and unleashed sharp screams or laughs. Although this haunt was heavily actor-driven, additional scares came from an (optional) injection of cold water and a loud, unexpected actor-matronic. There were also a few drop panels where the cast could pop out at groups. The scares came from just about every direction, including above – look out!
You're warned about it before going in, but this is a light contact haunt! That means you may be gently touched or grazed with actors' hands and props – don't worry, no one here is going to grab you or do anything too crazy. In my experience, touch was used sparingly and usually gentle; the worst I got was some fleshy thing wrapped around my neck and an actor firmly scratching the nape of my hair (enough to make me squeal and laugh, but it didn't hurt).
---
Entertainment & Value Score: 7.7
E&V Scores – By Question

E&V Scores – By Attraction

E&V Review:
While I'm sure Dr. Webb and her associates would have gladly given me top-of-the-line treatment, I declined to become their latest experiment and fled from the Institute in approximately 11 minutes! At a base ticket price of $18, this brings Culbertson's MPD (minutes per dollar spent) to 0.61. Not having the graveyard open had a small impact on walkthrough length, and unfortunately, the amount of space the haunt has to work with limits how much they can extend the experience. However, I still felt the price was worth it for the quality of the show. Not only did their team do a terrific job of bringing the Webb Institute story to life – they also made it pretty darn scary in the process! And remember, the money from all tickets sold helps preserve a piece of local history.
Oh my… you're looking a little pale. Are you feeling unwell? Looks like you should swing by the Culbertson Mansion and pay a visit to the Webb Institute – I'm sure they can fix you right up! (Just pay no mind to the screaming, the blood on the floors, or that scary-looking demon lurking in the shadows… nothing to worry about, I promise.)
---
View Full Score Sheet
---
Pics We Took From Our Visit:
---
Promo Images:
Click to Enlarge
---
Join ourspookyadventures!
We visit Halloween haunted attractions year-round! Follow us for haunted house walkthrough videos, behind the scenes footage, and more!