Maris Farms Haunted Woods – Full Review
Maris Farms Haunted Woods is a Haunted Attraction located in Buckley, WA.
25001 Sumner Buckley Hwy, Buckley, WA 98321View All Details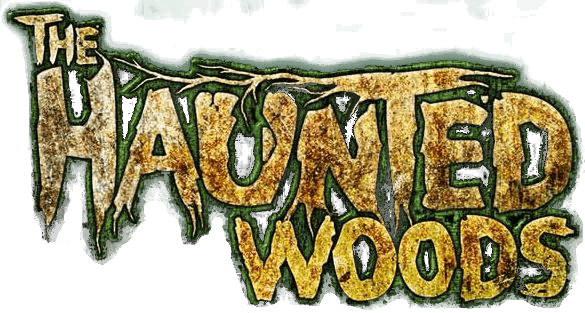 Features:

Free Parking, Restrooms/Porta Potties On-Site, Food/Concessions, Optional Games/Midway, "Old-School" (Low Tech), You will NOT be touched, Movie Characters, Original Characters, Covered Outdoor Waiting Line, Indoor/Outdoor Attraction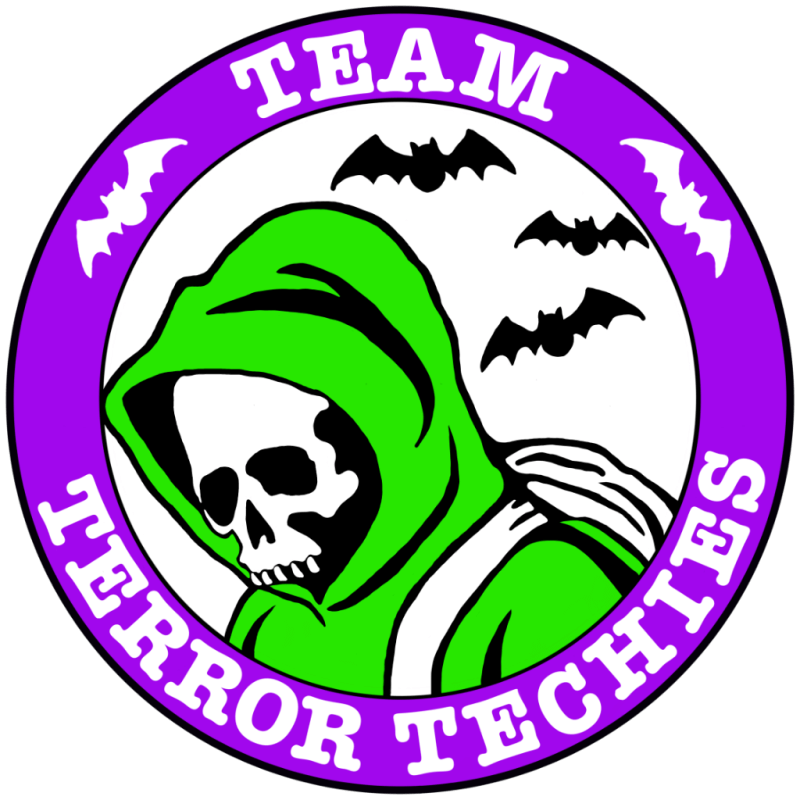 This attraction was reviewed on October 10, 2020 by Team Terror Techies.
How Do We Get These Scores?

Final Score:

8.06
How Did We Get This Score?

Summary:
Maris Farms Haunted Woods is located about 45 miles from Seattle in Buckley, WA. Even following the pandemic restrictions, Maris Farms is an agritainment farm that provides a plethora of daytime activities for families. Once the sun sets, the Haunted Woods creeps to life. Even though some of the daytime activities are closed in the evening, Maris Farms still offers a solid midway experience while you are waiting in line and after you go through the haunt.
Around a mile in length, Haunted Woods is the longest haunted attraction in Washington – and one of the longest haunts that we visited. The twisted outdoor path takes you through over 25 scenes, leading you through a creepy carnival, Santa's village, and an encampment overrun by zombies to name a few. Be sure to take your time to appreciate the scenery as there is a lot to take in. Join Team Terror Techies as we debrief on our first walkthrough.
---
Cast: 6.77
How Did We Get This Score?

The day that we chose to visit was raining and forecasted to downpour all night. However, the rain stopped an hour before the haunt opened, proving that Pacific Northwest weather will always be unpredictable. There were noticeable dead spaces, but we figured that was due to the rough weather earlier. The show started somewhat quietly but picked up partway through the experience to a wonderful finale.
All actors were in character the whole way through, but many were not particularly energetic. However, the actors who engaged with us were both varied and fun. The patient in the padded room leaped out at us just as we dismissed the actor as a prop. An elf – Jack – leaped out of a hinged box at Santa's workshop, which was quite impressive considering the box was almost three feet tall. Also, the zombies in the corn maze that scrambled through low tunnels in the corn to be able to move quickly from one scare to the next particularly stood out.
While most actors were non-verbal, there were also a couple more talkative characters that we encountered like the witch who made banter over our needing/wanting our eyes. After noticing that most of our group had glasses, she decided that our eyes were not good enough for her spell anyway as we escaped her abode.
---
Costuming: 8.92
How Did We Get This Score?

The actors were in haunt quality costumes that were both creative and complete. You can tell that there was careful consideration put into what costumes fit with each scene, which is doubly impressive considering the number of scenes. The Pennywise that we encountered in the sewer was deliciously dressed.
The makeup application was really solid and you can tell that they had planned to incorporate face masks with each character. We especially loved the detail on the zombies that slumped next to us in the encampment as well as the chainsaw clowns that popped out of the ice cream truck. There were several characters in realistic silicone masks throughout the haunt, like the glutton in the trailer, which was really nice to see.
---
Customer Service: 9.45
How Did We Get This Score?

Though it is hard to find information if you just Google "Haunted Woods", you can easily find the dates and hours and tickets on the Maris Farms website. Maris Farms was a fairly direct drive off the highway to get to the farm. It was easy to locate the signage for Maris Farms and there was plenty of free parking. They do have an overflow parking lot just across the street for busier nights. Everything was clearly marked: the ticket booth, the haunt entrance, and the activities once you are walking through the midway.
The staff was extremely friendly and immediately offered assistance whenever we ran into them. The waiting area was partially covered, but the line extended out well past the covered areas as we exited the haunt.
Even though most of the farm is flat and easily accessible, the haunt has some areas where you are walking down a steep hill or using stairs. There were a couple of scenes with dark uneven transitions, just be mindful as you exit a scene. Overall, the haunted path is nicely lit with rope lights and it was easy to keep on the walkway.
---
Atmosphere: 7
How Did We Get This Score?

During the day, the farm is in full swing with a pumpkin patch, corn maze, and other agritainment. Before entering the haunt, there was little indication that you were in line for a haunt except for signage and rope lines guiding us where to line up. The queue line didn't have much happening when we arrived, though there was a DJ that set up just after we entered the haunt. It was nice to see the actors interact with the line as they went to set up in their scenes. There was no decor until you entered the barn that served at the entrance to the haunt.
Once you entered the barn, there was a fun carnival vibe that carried through into the first scenes of the haunt. Our entire group enjoyed interacting with the puppet in a claw machine within the barn. The set up was fun and did set our experience as we entered the haunt.
---
Special Effects:

8.2
How Did We Get This Score?

Most of the scenes were highly detailed and custom-built by the haunt. There were a few unique water displays in this haunt and the scenes provided a fun playground for the cast. They provided plenty of distractions to keep our attention while the actors scared us.
There were some sound effects used but there wasn't continuous ambient noise throughout the haunt. However, the sound that was pumped into scenes did a great job of providing that bit of extra atmosphere.
The haunt effectively used special effects throughout their haunt, even though the majority of the haunt was low tech. Trying not to have too many spoilers, there were still nice surprises like the snow in Santa's village and the cotton candy smell in the clown set. These small touches pulled each scene together. The vibrating walk through the corn caught our entire group off guard – in a good way.
---
Theme:

N/A
How Did We Get This Score?

This attraction does not seem to follow an overarching theme.
---
Scare Factor:

7.42
How Did We Get This Score?

Haunted Woods did have a few good jump scares especially with how the haunt is constructed. It isn't edge-of-your-seat-type of scary but it is definitely entertaining and the actors hit everyone in our group. Most of the scares were creeper stares which were easy to miss especially while we were admiring the scenery. The maze had a nice slow build to a climactic ending.
---
Entertainment & Value:

8.77
How Did We Get This Score?

General admission is $35 per person and Fast Pass admission is $50.00. It took our group about 25 minutes to wander through this attraction. They also offer a flashlight maze on Friday, Saturday, and Sunday nights. Admission is $16.00 for this event, which makes it very affordable for anyone looking for a no scare experience.
There were also a couple of food vendors and some side activities around. There also was a boot washing station which was really fantastic to see after going through the outdoor farm haunt. This was our first time visiting Maris Farms Haunted Woods and we look forward to visiting again. We had a great time admiring the scenes within this haunt and appreciated the length of the trail. Not only was this a very fun attraction, but the actors were able to give a few good scares.
---
How Did We Get These Scores

---
Guest ReviewsGuest Average: 10 out of 10
Cassitoo – 10/10 – October 1, 2016We went through the Maris Farms Haunted Woods this past weekend. What a GREAT haunt! The …show more experience from the very beginning where they have scare characters working the ticket booth and lines going in to the new scenes they added this year were exceptional. The characters all stayed in character all of the way through the scenes and some "creeped me out" far more than I expected. Yes, it is a pricier haunt than a few others, but a HUGE bang for the buck. It took us about 40 minutes to go all of the way through and the scenes and actors made it WELL worth the money. Spend the extra and get a fast pass to skip the long lines! This is by far my favorite Haunt in the Puget Sound!