McCalls Haunted Farm – Full Review
McCalls Haunted Farm is a Haunted Attraction located in Moriarty, NM.
34 Mccall Lane, Moriarty, NM 87035View All Details

Features:

Free Parking, Restrooms/Porta Potties On-Site, Food/Concessions, Gift Shop/Souvenirs, Optional Games/Midway, "Hi-Tech" Attraction, You will NOT be touched, Movie Characters, Original Characters, Indoor/Outdoor Waiting Line, Indoor/Outdoor Attraction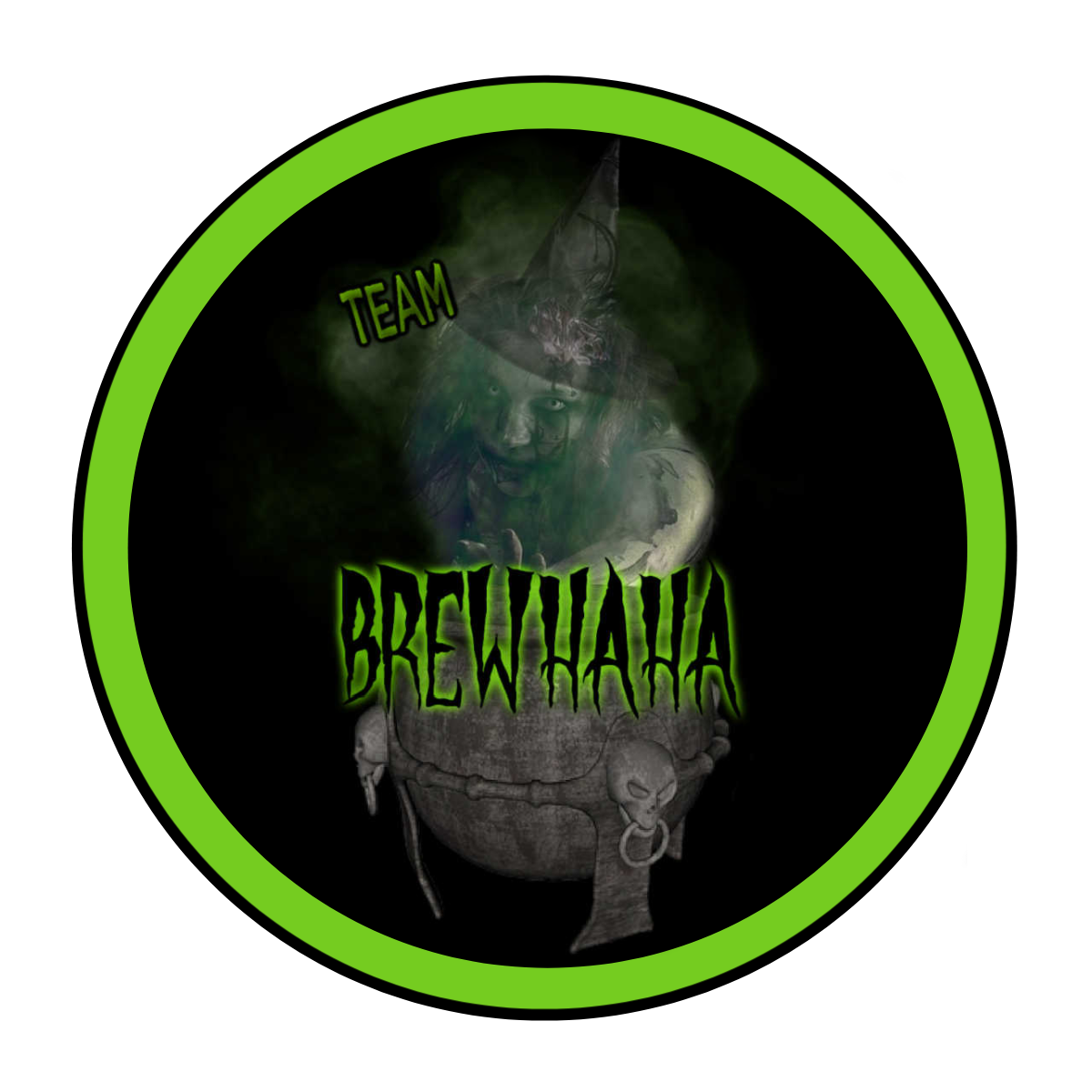 This attraction was reviewed on October 8, 2021 by Team Brewhaha.
How Do We Get These Scores?

Final Score:

9.2
How Did We Get This Score?

Summary:
Located nearby the historic Route 66 in Moriarty, New Mexico lies McCalls Haunted Farm. By day families can enjoy fun fall farm activities such as pumpkin picking, a petting zoo, corn maze, and many other fall activities. Once nighttime falls and the veil lifts the laughter turns to screams of terror when the haunted farm comes to life.
Using a genius timed ticketing system guests can play carnival games, eat delicious food, and get scared from the many wandering creatures. Once their time comes customers can venture into McCalls two terrifying attractions: The Haunted Barn and Field of Screams. Each attraction offering a journey of terror and nightmares coming to life in extremely creative ways. For those souls brave enough to venture into these frightful domains they will soon discover the terror that awaits them.
---
Cast: 8.93
How Did We Get This Score?

Traversing through both attractions at McCalls you will experience a wide variety of creatures and minions awaiting to haunt your nightmares. Walking through the cornfield under the moonlight in Field of Screams there are creatures lurking among the corn stalks and within the many structures you encounter. Just when you think you have a minute to catch your breath one or several minions are ready to pounce. Every indoor section has at least one actor, with several actors hiding in the corn ready to pounce.
Within the Haunted Barn, there was also a lot of talent spread throughout the attraction. Throughout both attractions, the actors are completely in character and in both haunts, the actors stayed in character. These are demented people and nightmarish creatures, some would stare you down without flinching while others, like the demented butcher, gladly discussed with me how she would prepare a dish with all the contents of my skull.
Throughout both the field of screams and the haunted barn the creatures made sounds that were otherworldly, and what the creatures that did speak told me were disturbing things. I loved how they would quickly respond and have a conversation with guests. Throughout my trek, in both haunts, I was happy to not hear any ' get out or boos. The creativity of the various creatures to be encountered is also vast, ranging from demented butchers to creepy clowns that awoken a newfound fear of clowns, or coulrophobia that I didn't know I had.
---
Costuming: 9.8
How Did We Get This Score?

Throughout my many years of experiencing and reviewing farm haunted attractions, I had seen costumes that were not completely believable. At McCalls, all the costumes I encountered were of Hollywood-level detail. Each character I encountered had a complete costume from head to toe creating a complete story to be told with all of the details. From the level of wear and distress of the fabric to the creativity of the different materials and textures that were applied to the creatures. It would not surprise me if McCalls uses a Hollywood caliber of costuming department, especially considering all of the film studios in New Mexico.
Makeup as well is outstanding with many layers of detail with each character. The blood used seems so real and I loved that every actor from the creepy family members to the clowns all had believable makeup. Throughout both attractions the masks were also of excellent production, there are no cheap Halloween store costumes at this haunt and I also love how the masks, when they were used, were blended into the costume, and makeup was also used with the mask to transform the actor into a creature from one's nightmare. Every creature and creepy human encountered also fits perfectly into their scene.
---
Customer Service: 9.53
How Did We Get This Score?

From the moment you park your car and enter the McCalls farm the customer service is outstanding. Wandering around the farm and throughout the attractions, the path is clearly marked and easy to navigate.
Throughout the walkthrough, I never accidentally walked through any backstage areas or got lost. Considering the circumstances of the pandemic I also greatly appreciated the masks worn by actors and staff as well as many hand sanitizer stations. I also saw sanitizing of high contact areas.
Staff and security were also present to make sure customers and actors were safe. All of the staff I encountered were very friendly and helpful and I also greatly appreciate seeing the owners helping customers as well. Using the haunt's official website it is easy to find the haunt using a navigation app and when you reach the haunt there are many well-lit signs to help you find the entrance.
---
Atmosphere: 9.2
How Did We Get This Score?

The grounds of McCalls Farm that you can wander while waiting for your timed entry has a fun setting with a DJ playing music, bull riding, and a fun midway area, and several shops and food areas. At both the haunted attractions you can clearly see what lies ahead. Also, the actors at the entrance explain the rules as well as prepare you for what's ahead.
---
Special Effects:

9.18
How Did We Get This Score?

McCalls Haunted Farm is filled with highly detailed, Hollywood caliber sets and effects throughout the entirety of both Field of Screams and The Haunted Barn. Walking amongst the corn in Field of Screams you encounter creepy sounds in the corn, while each set that you encounter has a creepy soundtrack that fits with each scene. While throughout the Haunted Barn the music, as well as the sound effects with the animatronics, makes each scene like a movie set come to life.
Throughout both attractions, there are so many custom props from a full-size hearse to what seems to be real bones spread throughout the barn. The scenes through both haunts are truly beautiful in a delightfully demented way. Walking through Field of Screams each set I encountered was custom made. Not one detail is missed from a trailer home that looked and smelled like something you would see in a crime scene to a greenhouse overgrown with evil plants. The haunted barn had a sewer that was so believable with real water flowing and a smell that made my stomach turn. The many different smells that accompanied each set especially in the haunted barn made me forget I was in a haunted attraction. Also, I was amazed by the massive size amount of animatronics and effects throughout both haunts. There is a perfect amount of actors and animatronics that it is hard to catch your breath.
---
Theme:

9.25
How Did We Get This Score?

There is no specific theme that blankets both of the haunts at McCalls Haunted Farm. However, in both haunts, especially in the haunted barn, the sets perfectly blend together. In each section of both haunts, it was easily recognizable as to what the scene themes are. Imagine walking through a Hollywood movie with each room themed from floor to ceiling. The farm setting also adds a special creep factor to each attraction making you wonder what happens at this farm the rest of the year.
---
Scare Factor:

9.15
How Did We Get This Score?

Haunted attractions that have multiple attractions are always great because they have different intensities of the attractions. McCalls Haunted Farm is intense with both Field of Screams and the Haunted Barn, with the barn being slightly more intense.
Scares in both attractions come from anywhere and in tandem. At points, they would have a realistic animatronic attacking from above almost grabbing my head while an actor would attack from below. I went through both attractions by myself but when I did catch up to groups the actors did a great job of sharing and interacting with each member of the group. I also greatly appreciate how the actors would separate groups from others spacing the pulse of the haunt. With scares coming from all directions it was hard to predict the scares. Also, the actors in the maze also used props and animatronics for great distractions with the scares.
Some of the most intense areas I experienced was one of the best uses of a vortex tunnel leading to a phenomenal clown area as well as a great laser swamp with so many animatronics I was overwhelmed. Both haunts also had phenomenal endings that sent guests running.
---
Entertainment & Value:

9.45
How Did We Get This Score?

McCalls Haunted Farm is a phenomenal place to go for fall fun and some of the most intense haunted attractions in New Mexico. Using the timed ticket entry system you can get great food, like the amazing green Chile grilled cheese paired with delicious fudge and frozen apple cider, playing games, and experiencing all the other great side attractions offered. You can easily spend several hours here with the haunts, all for a great price for both haunts.
There is only general admission using the timed system, with the price of about 30 dollars before tax and each haunt lasting about 30 minutes you get 2 minutes of haunt for each dollar spent which is awesome. Every nook and cranny of the farm is excellently used for the attractions. I highly recommend traveling to McCalls Haunted Farm to anyone in New Mexico or elsewhere in the United States or other countries for that matter to visit McCalls to experience two intense Hollywood caliber haunts that will terrify you for nights to come. Thank you for reading this and stay spooky my friends.
---
How Did We Get These Scores

Promo Images:
Click to Enlarge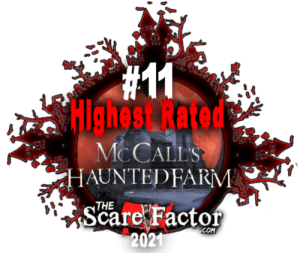 ---
Have you visited this attraction?