Milburns Haunted Manor – Full Review
Milburns Haunted Manor is a Haunted Attraction located in Hubbard, OR.
11503 Broadacres Road NE, Hubbard, OR 97032View All Details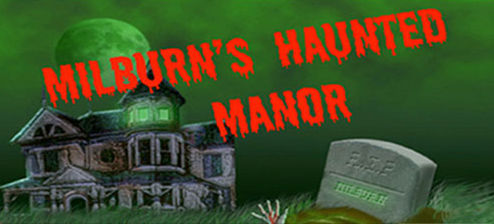 Features:

Free Parking, Restrooms/Porta Potties On-Site, Food/Concessions, "Old-School" (Low Tech), Covered Outdoor Waiting Line, Indoor/Outdoor Attraction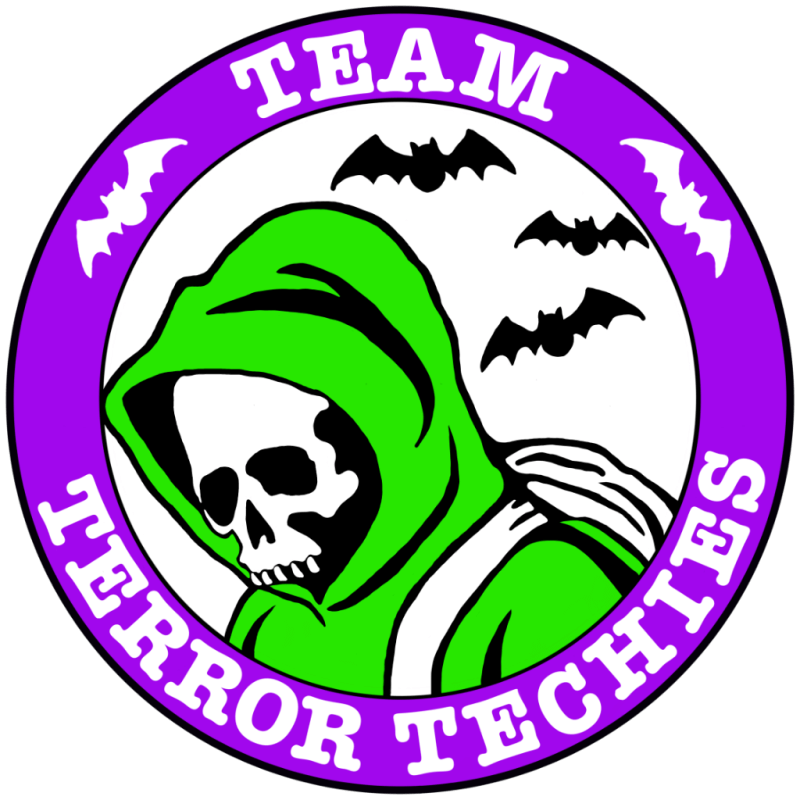 This attraction was reviewed on October 9, 2021 by Team Terror Techies.
How Do We Get These Scores?

Final Score:

7.72
How Did We Get This Score?

Summary:
There is something unsettling about driving down remote country roads. Milburn's Haunted Manor is just outside of Hubbard, OR, about thirty minutes from both Portland and Salem. The desolate setting creates an authentic background for the story of the Manor to unfold.
Mike Milburn, the owner and creative mind behind the Manor, has a very specific philosophy of fear; that surprising monsters suddenly appearing in your personal space will scare just about everyone. You can see this executed differently between their two attractions: the namesake Manor and The Dark. If one attraction doesn't get you, the other attraction most definitely will.
Despite visiting on their opening weekend, it is very clear that over the last 18 years the Milburn family has refined this technique to an incredible degree. Focusing on creating a personalized experience, this old-school haunt is an absolute must-visit for anyone in the area. Continue reading as we recount our visit to the Manor.
---
Cast: 7.54
How Did We Get This Score?

The cast for Milburn's Manor did an amazing job of getting screams out of our group. Each scene would feel empty upon entering. There sometimes was an actor but most of the time it was an abandoned room with only the slightest amount of movement – just enough to make it feel alive. This served as a distraction for a bigger scare where you were suddenly surrounded by ghouls that disappeared just as quickly.
These solo actors did a good job of improvising dialogue with our team. When we entered the foyer of the Manor, we heard 'Do you want to play a game?' coming from underneath the staircase. One of our team members responded with 'Sure, what are we playing?' The voice from under the staircase responded with a card game and the bit continued. The lights cut out and we'd suddenly have multiple actors on top of us, hitting us from multiple angles with lots of great energy. This got us more than once throughout our tour of the Manor. By the end, we were starting to anticipate the scare and it started to lose its effectiveness.
The Dark, a variation of a blackout attraction, was different. Actors were constantly appearing out of dark corners to scare our group, playing with laser lights that were used throughout the attraction. There were a lot of team scares, with one actor appearing to distract us at the end of a hallway while another actor reached out towards us through the wall. Again, the actors did a great job of being energetic and timing their scares appropriately to hit us multiple times throughout the attraction.
---
Costuming: 7.11
How Did We Get This Score?

The story of the Manor happened between the 1920s and the modern day. The costumes at the Manor weren't necessarily elaborate, which felt more like a stylistic choice than a deficiency. Given that the characters were meant to be spirits of a rural family in the late 1920s as well as recently departed inhabitants of the Manor, costuming was the juxtaposition between white tattered nightgowns and flannel with denim.
The Dark focused on making sure their actors were as difficult to see as possible. This meant that more effort was spent on their makeup and props and the rest of their costumes were simple blacks. One member of our team even noticed one of the actors appeared to be wearing a black pullover hoodie. Given the environment they were in, this still worked. Some scenes were lit enough where more elaborate costumes wouldn't have been lost in the dark.
In both attractions, makeup was well applied. There was very little use of blood and prosthetics except for a few zombies that resided behind the Manor. There was a well-done steampunk plague doctor masked line actor with lit eyes that mimicked the glowing skull that the character carried. However, we didn't encounter an actor costume in either attraction that stood out from the rest.
---
Customer Service: 8.73
How Did We Get This Score?

A positive thing about being in the middle of nowhere is that it is very easy to tell that something is happening before you arrive at your destination. Milburn's Haunted Manor is located in Google Maps and it is easy to pull up the directions directly to the site. There was free parking available, but the lot was on the small side. You will likely have to park on the side of the road if you don't arrive early. It was the cars lined up on the side of the road that tipped us that we were approaching the haunt.
There were canopies over the queue lines as well as gravel so that rain is mitigated against as much as possible. Despite the county setting, it was a very clean environment. It still was outdoors so the usual recommendations still apply. The staff was friendly and helpful, directing us to the shorter lines to help make the most of our time.
The website is well laid out, categorizing the information well so that it is easy to navigate. There isn't a FAQ or rules posted per se but there is a blog with videos that covers these topics and more for those who are interested. These videos are also played on a loop throughout the queue line area.
---
Atmosphere: 8.53
How Did We Get This Score?

The queue line area was set up with televisions and speakers, providing entertainment in the form of funny videos, horror music video parodies, and the occasional video about the attraction. There was a graveyard scene set up next to The Dark that utilized a projection specter effect on the entrance to the mausoleum. There was a costumed character that loomed through the crowd stopping to take photos with those who asked.
The queue line for The Dark started just outside the door leading into the attraction so we had some time to look at a few details as we waited for our turn. There was a slight corridor that was flooded with green light. The painted white walls displayed a The Dark poster indicating the attraction. The entrance had kind of an old cabin feel to it with aged wood siding and a lamp that would flicker and fade.
The queue line to the Manor was across the midway from the entrance. Once the ticket attendant directed us towards the entrance to the Manor, the building that we entered appeared to be like an actual residence. The path led us to the porch where we entered through the front door. It was a brief moment to take everything in before we entered the attraction.
---
Special Effects:

7.79
How Did We Get This Score?

As a part of Milburn's philosophy, there were not many animatronics used in either attraction. There were mechanical elements used in both attractions such as a jittery coffin lid or kicking figure cloaked in a sheet suspended from the ceiling. However, these elements served as a setup for the actual scare.
In the Manor, scenes provided actors with lots of spaces to hide in. (We are still trying to figure out all the spaces where the actors were waiting.) There also was a good use of platforms that allowed actors to appear from multiple angles. We mentioned it earlier but there was a good use of minimal lighting, often using single LEDs to draw our attention in a specific direction or to guide us along the path. One of our team members called it 'video game lighting' – similar to when an exit or object is lit to progress the player through the story. The outdoor section was a bit less decorated, consisting of things like stacks of barrels, chain link fencing, and a junk car covered by overgrown plants, but this was a relatively small part of the experience.
The Dark was more technical, in that they used things like laser walls and fog machines between varied themed scenes. These were very well executed. One of the laser hallways has the lasers running vertically to either side instead of horizontally. The leader of our group progressed down the hallway while brushing their hands along the sides of the wall. The lasers perfectly hid the cutouts that were waist high along where an actor reached through.
---
Theme:

9
How Did We Get This Score?

What haunts the Manor? The story of the Manor began in 1929 when Ida and Wilhelm were brutally murdered by their daughter Suzie. The residence was boarded up and left to wither away. Obviously, the story just could not have ended there. The Manor carried this theme and they stuck close to it through the entire attraction. The squatters outside were a bit of a deviation from the supernatural activities happening within the Manor. However, it wasn't so out of place that it didn't make sense.
The Dark, however, had no theme except for it being a blackout attraction. We transitioned between various themed scenes (Yes, there are clowns.) and laser hallways. The lack of theme afforded the ability to play up to other fears that just wouldn't have made sense thematically in the Manor.
---
Scare Factor:

7.38
How Did We Get This Score?

Milburn's Haunted Manor takes a personalized approach to haunting. Ticket sales are capped to make sure that the haunt can allow time for each ticket holder to experience each attraction without feeling rushed. Each group is separated by a full minute where we didn't run into another group in either attraction. Milburn's Manor did a great job of providing scares for our entire group. Like we mentioned earlier, the Manor sets audiences up for big, sudden scares throughout the attraction. There were also a lot of places where something was calling your attention across the room and causing you to cross right next to a drop panel. These scares were used to great effect and we enjoyed the experience, but by the end, it started to feel a bit predictable (but only a bit).
The Dark was more on the unpredictable side, with its near pitch black hallways and hidden alcoves spread throughout. This haunt was more focused on actor teams. Our group was caught off guard many times with their well-timed and executed scares. We applaud how well the actors were able to get us.
---
Entertainment & Value:

7.15
How Did We Get This Score?

We toured the Manor with Suzie and friends tormenting us at every turn for 12 minutes. (We were more on the fast side – not running but also not lingering in one scene for too long.) The Dark zoomed by in just under 4 minutes. Each attraction costs $15 on its own but can be purchased as a combo pass for $25. This comes out to a minute per dollar value of 0.64 for the combo ticket. Each ticket includes a photo op area, pumpkin patch, and access to the Graveside Grill so you can get scared, have some homemade donuts, and take home a pumpkin to carve while watching horror movies.
We think that Milburn's Haunted Manor is worth coming to experience, as it was some of the most fun we had visiting Portland area haunts. It is a very specific take on the haunted attraction and, as far as we're aware, the only one of its kind in the PNW. Do note that they have a limited number of tickets available for each night and, given how busy they were on their opening weekend, are going to continue to sell out every night from now until the end of the season.
---
How Did We Get These Scores

Join ourspookyadventures!
We visit Halloween haunted attractions year-round! Follow us for haunted house walkthrough videos, behind the scenes footage, and more!