Mohican Haunted Schoolhouse – Full Review
Mohican Haunted Schoolhouse is a Haunted Attraction located in Perrysville, OH.
155 W 3rd Street, Perrysville, OH 44864View All Details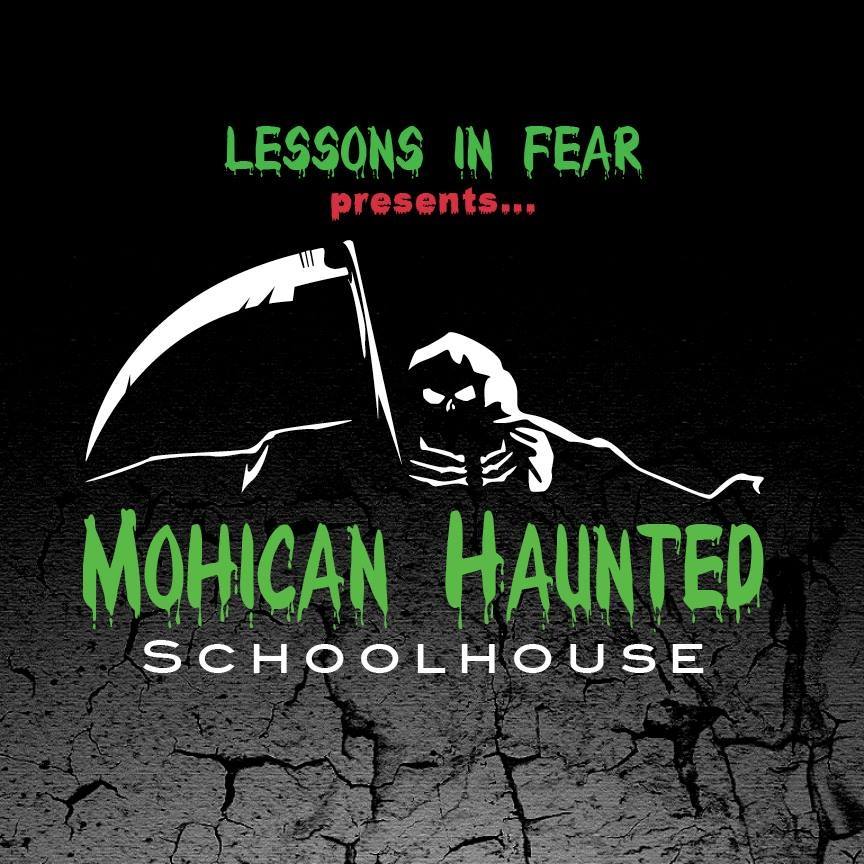 Features:

Free Parking, Restrooms/Porta Potties On-Site, Gift Shop/Souvenirs, You will NOT be touched, Original Characters, Indoor Waiting Line, Indoor/Outdoor Attraction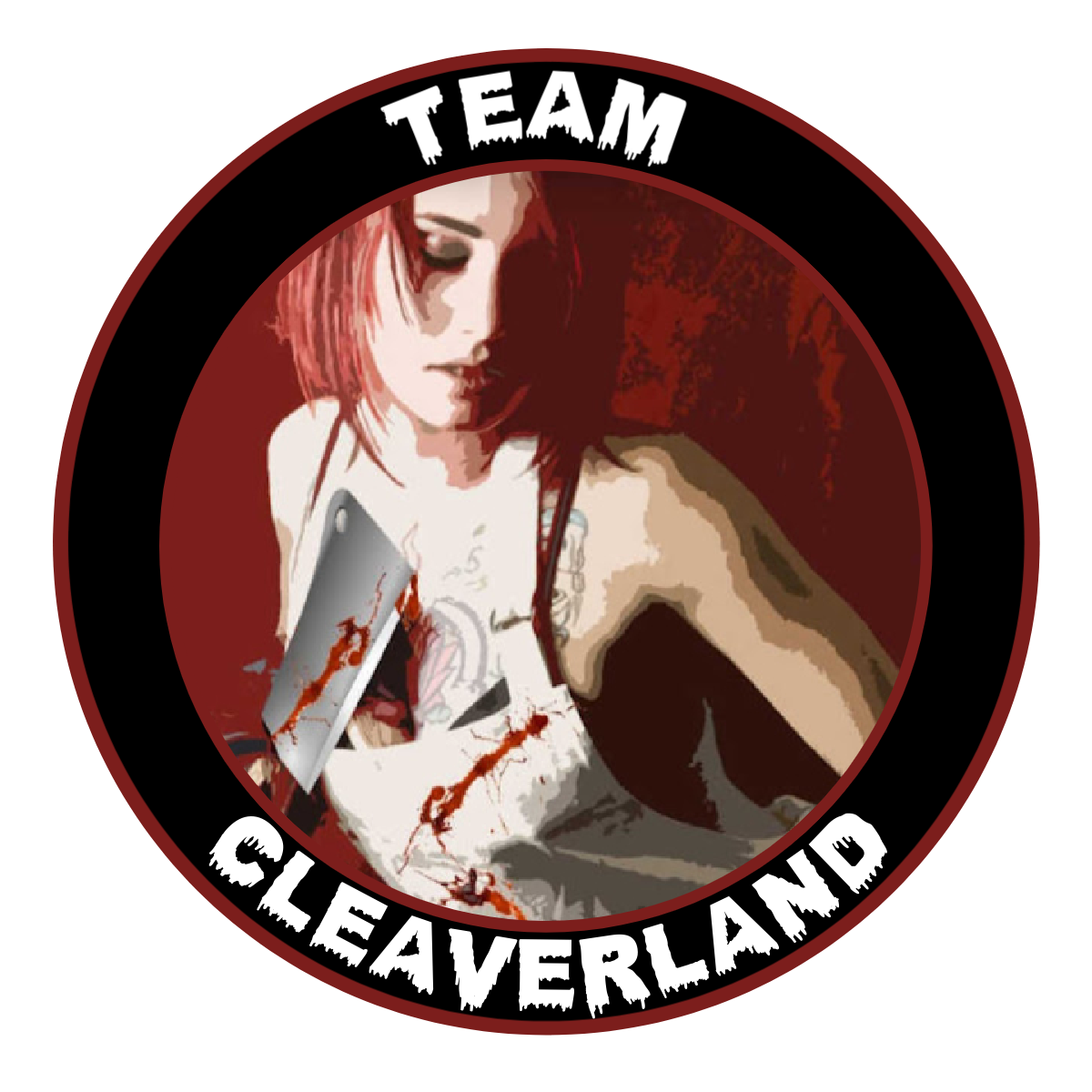 This attraction was reviewed on September 28, 2019 by Team Cleaverland.
How Do We Get These Scores?

Final Score:

8.77
How Did We Get This Score?

Summary:
Ohio has several haunted schoolhouses in the state's department of dead-ucation. Old learning institutions are a natural host for a haunt when you think about it, being repositories of all our anxiety about school days and inspiring bad dreams about showing up for class unprepared or naked or both.
This is the third schoolhouse haunt we've been to in the last year; the other two are well known, longtime establishments that treat their victims to top quality hauntertainment. We're happy to report that Mohican Haunted Schoolhouse has studied up, aced the test, and earned a similarly high grade with honors.
Formerly known as Lessons in Fear, this is their fourth season in operation and it was our first visit. We've got to say it's one of our favorite new finds in quite a while!
---
Cast: 8.36
How Did We Get This Score?

Upwards of 40 cast members; the space was large and long with a couple unstaffed areas, but there was so much eye candy in every corner, it almost didn't matter with so much to look at.
The cast was quite diverse. There were dark robed figures, ghostly frighteners, medical personnel, clowns, psychos, brides, butchers, chainsaw dudes, hotel workers, and more.
Here are a few of our favorites:
We thought we'd heard the scream to end all screams at a haunt the previous weekend, but an actor at this attraction topped that one. She appeared in a drop window point blank in front of us and let rip with a positively ear-shredding scream that left our ears ringing for a good while. We visited the last weekend in September and we're not sure how she's going to make it to the end of October, but credit where due and we wish her luck and many throat lozenges.
One of the best performances came from a giggly mad scientist muttering a bunch of what else but crazy talk, and carrying an enormous syringe (compensating for anything there, doc?!).
Creepy crab walkers are showing up in haunts with greater regularity, and the one here came scurrying after us relentlessly (quote from one of us: 'Is she there? She's still there! That's commitment!').
A pair of clowns, one inside and one outside, were menacing, sinister, and… also quite accommodating in the case of the outside clown, who posed with us in an unusually situated photo opp area in the middle of the ending section. The team leader is a pretty big guy, but felt dwarfed by this giant clown.
---
Costuming: 8.28
How Did We Get This Score?

Costumes were in most cases fairly basic but effective, and always appropriate. Ones that needed to be dirty, bloody, or otherwise distressed, were so. Makeup was quite well done. There was a fair amount of masks. We saw one mask that had an obvious poor fit / crease at the neck, but it was definitely an exception.
There were some standouts:
A nurse (or doctor?) appeared with a syringe in her hand and another sticking out of her face. Ouch!
A truly horrific mask had us exclaiming and recoiling. It featured a gaping maw with giant protruding fangs taking up much of the face.
Again, the two clowns discussed in the Cast section'both were quite nasty, facially speaking, almost hard to look at. The inside clown was decked out in the traditional bright circus wear, while the outside clown sported more of a Michael Myers functional laborer outfit.
---
Customer Service: 9.28
How Did We Get This Score?

Mohican Haunted Schoolhouse is located in Perrysville, a small town near Mansfield, which is roughly halfway between Columbus and Cleveland. It's an easy drive and a scenic one, through rolling hills, fields, and farmland. The building is on a main street, with a hearse out front and easily recognizable signage. In any case, you won't miss that this is/was a school facility remade for the scaring season.
Free parking is available on site. Being a former school, there was plenty of it. The gift shop was pretty awesome. They sell the usual shirts and keychains, but also a slew of other neat stuff like Nightmare Before Christmas merch and pumpkin outfits for babies. Bagged snacks and the like were available for a quick food fix.
The ticket seller is also the owners' son and gave a great, enthusiastic intro to the haunt and its rules. They take safety seriously. Exits throughout are clearly marked and, because the flow through rooms can sometimes get tricky, patrons can just look down and follow the bloody footsteps and arrows as breadcrumbs. As with many old buildings revised for haunting, there's a long history of maintenance and upgrading to make it suitable and safe for visitors.
---
Atmosphere: 8.92
How Did We Get This Score?

The school building is just a couple of years away from hitting the century mark. It had loads of character all on its own, outside and in. Skeletons posed in the act of climbing were stationed all over the exterior walls, and a pig-faced butcher figure in the top floor window overlooked the crowd coming inside. A masked fellow was stationed outside by the door going in.
Inside, our first stop was at a spacious room that combined the ticket office and gift shop. We were invited to write a comment on the chalkboards covering one wall, and we also viewed a bit of recent history from the previous seasons' t-shirts on display.
The queue area was moved into the gymnasium from where it was last year, the outside area called Slaughterville, as a response to the rainy season we had in 2018. Slaughterville is the ending of the haunt this year, so the layout was flipped and reversed to create a better customer experience.
The queue room contained plenty of room for a good crowd. It was a knockout, stuffed with all kinds of lights, photo ops, props (some of which foreshadowed the attraction's inner workings), a screen projecting animated fighting skeletons, a black and white fright flick on a monitor, a roaming queue actor we later learned was also one of the owners, and in one corner a handful of banners advertising other Ohio haunts.
The stairs between floors were dripping with atmosphere as well. Figures hung from the ceiling, actors or workers triggering effects served as the door staff for the next level, and all the walls were covered with painted artwork, creating an impressive and frightful tableau.
---
Special Effects:

9.24
How Did We Get This Score?

Much of what you'll see comes from the owners' previous long history of home haunting. Most everything on display is homegrown and handmade, a truly impressive feat. It was clear from the very first set, a graveyard, that something special was about to unfold. Plenty of haunts do a graveyard scene, but this set and the ones after displayed craft and ingenuity above and beyond.
The sheer volume and quality of the props, animatronics, and other goodies was astounding. Seemingly every area was packed with gorgeously gory eye candy. We're willing to bet you could walk through three times in a row and still not see everything. There was a new surprise around every corner, and as an added bonus, the effects often came served up with a side of bloody dark humor.
Lighting applications were impressive and covered the whole visible spectrum. Dim lights, bright lights, colored lights, twinkling lights, blinking lights, laser lights, suddenly turned on lights… and the dreaded going out lights. This place was like the Dr. Seuss of lighting effects.
Audio effects and the soundtrack were also handled very well. The highlight was a haunting rendition of 'Ring Around the Rosie' chanted by children in the large classroom. Sometimes a bit of bleed was evident, but mostly this resulted in a heightening of the frightening from nearby screams and effects that had already startled or were to come.
At one point we were even encouraged to take an active role in making the special effects happen, which was quite a switch. Feel the power!
---
Theme:

8.65
How Did We Get This Score?

We started on the upper floor, the most school-ish area filled with classrooms, school bathroom, etc. Next on the ground floor was the Dead & Breakfast, where customers check in but don't check out. The basement held a variety of biomedical terrors and body horrors.
After exiting the building, the final scare-itory was Slaughterville, part of last year's queue area. It was filled with fencing, cornstalks, some lively actors, and an eye-opening answer to what's been killing the livestock.
Overall, the themes were well executed but not all-pervasive and not all the areas and scenes of each floor related to that floor's theme, but we felt that the more casual approach to theming did not take away from the overarching experience.
---
Scare Factor:

8.7
How Did We Get This Score?

We got jolted quite a few times. The actors took many roles to elicit scares: screamers, talkers, stalkers, silent types, object bangers, horn honkers, hiders, jumper-outers, and more.
Scares were amplified or even provided by the clever use of effects, especially lighting… for example, turning on a strong light to focus on a hidden character or turning off the lights to induce panic.
More painted walls (see end of the Atmosphere section) all over the inside added to the overall spooky environment.
Got a phobia? There were so many rooms, scenes, props, and effects, this place most likely hit it at some point. Clowns, graveyards, spiders, darkness, chainsaws, nooses, radiation, of course syringes, and so many others… pick your poison (If poison is your phobia, that might have been one of the few not covered.)
---
Entertainment & Value:

8.9
How Did We Get This Score?

We took 35 minutes to go through Mohican Haunted Schoolhouse. Admission is $18; we don't believe there are any fast pass options. The MPD (minutes of entertainment per dollar spent) is 1.94, which is quite high in itself and way above the average, and we consider this a top value in the state given the great effects, sets, scares, actors, and overall experience. It was fun!
Check their Facebook page for special events; earlier in the day we visited, they had hosted a creepy car show. Do not hesitate to visit when you're near the area!
---
How Did We Get These Scores

---
Guest ReviewsGuest Average: 10 out of 10
Melissa Kidd – 10/10 – October 10, 2020My friends and I were trying to find a Haunt in between the both of us. I'm from Cleveland area and …show more they are from Columbus area. We found Mohican Haunted School House, and just from the website description of their safety measures, we were impressed. We arrived at the building and already felt spooked. All the front entrance people were very courteous. At the 'waiting' station, the 'Door Woman' was very neat. It was difficult to see when we could go up due to the light, and her mic was a little too high for us to fully understand everything she was saying, but we got the gist. Both my friend Aaron and myself have worked haunts before, so we know what to look for in jump scares and it more difficult for us to be spooked. But I am not embarrassed to admit that this cast got us quite a number of times. Big kudos to the clown in the dark room who 'show's us a magic trick', the Slider with the metal knee covers, and the crab walking girl. SUPER creepy! Was Very enjoyable and we can't wait to go back next year
Alyssa – 10/10 – October 26, 2019Best one I've been to in a while!