Mohican Haunted Schoolhouse – Full Review
Mohican Haunted Schoolhouse is a Haunted Attraction located in Perrysville, OH.
155 W 3rd Street, Perrysville, OH 44864View All Details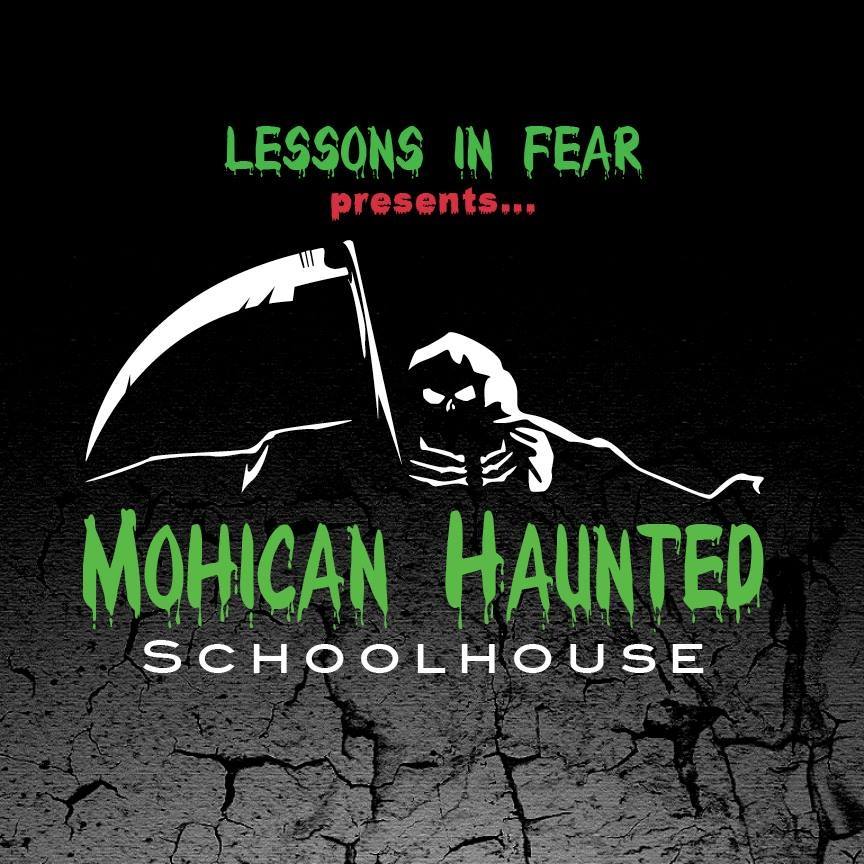 Features:

Free Parking, Restrooms/Porta Potties On-Site, Gift Shop/Souvenirs, You will NOT be touched, Original Characters, Indoor Waiting Line, Indoor/Outdoor Attraction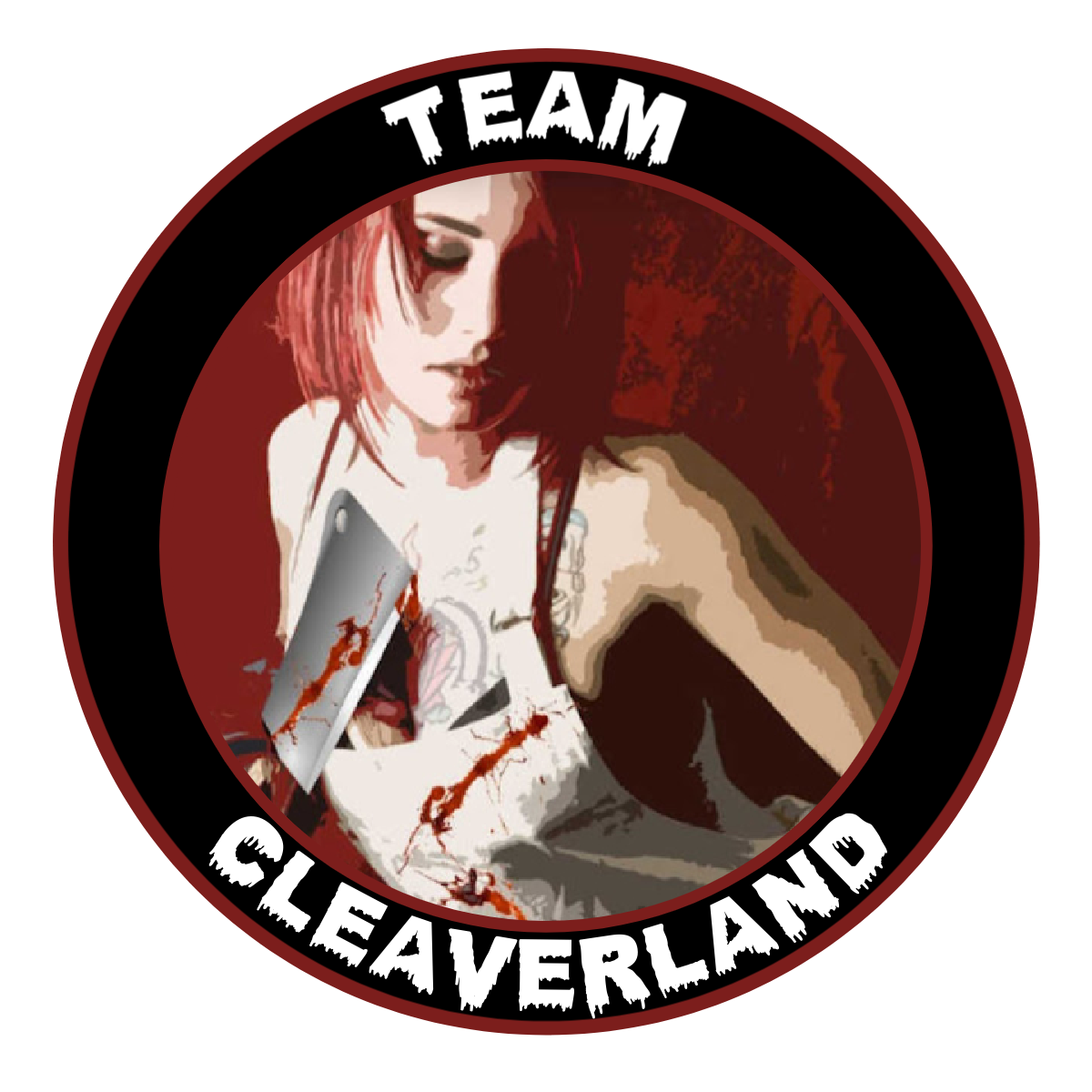 This attraction was reviewed on October 10, 2020 by Team Cleaverland.
How Do We Get These Scores?

Final Score:

8.78
How Did We Get This Score?

Summary:
Mohican Haunted Schoolhouse (hereafter, MHS) was one of our favorite newly discovered gems last season. MHS is now in its fifth year. We visited for the first time in 2019 and were blown away by their outstanding home-brewed effects, remarkable sets, and diverse cast of worthy actors.
If you visited last year, you'll find much of the same to love, plus some great new areas and additions. Going to school has never been such frightful fun!
---
Cast: 8.26
How Did We Get This Score?

The community of freaks and spooks in MHS waiting to school some fools in fright seems to average around 35-40 nightly. Like last year, the sizable space had some stretches that seemed like they should be populated, and also just like last year, there was literally something awesome to look at every time we turned a corner so that mitigated some of the actorless patches.
The character roster had a bit of everything: twisted janitors, psychotic clowns, insane nurses, pig-headed chainsawers… and that's just the school board! But seriously folks, it was a diverse and robust cast. The approaches were just as varied, by turns humorous, sinister, cranky, giggly, playful, and other different shades of the personality spectrum.
Some of the talkative types displayed some improvisational chops as they came back with some quippy, clearly non-canned responses to our conversation. On the opposite end of the chatty scale, the quiet creep who most affected us was the crab walking girl. She spoke vile volumes with her inhuman movements and lethal staredown. Yikes.
---
Costuming: 8.76
How Did We Get This Score?

Costumes, masks and makeup all came at a high standard. In every case we can think of, costuming was appropriately dirtied up, bloodied, and distressed.
The best overall costume, we thought, was the very first creep we came across: the skeletal master of the cemetery, decked out head to toe and accessorized with a ceremonial cane/scepter/club. Props to this character design for setting the stage with a flourish.
Also great was the mad scientist, who this time wore some kind of weird sci-fi helmet with a hilarious voice amplifier. The plague doctor and the carnival rooms' clowns also looked good, especially the trickster-ish first clown who was very nattily attired.
Meanwhile, the most horrific face was on the crab crawler. We didn't want to get too close, but what we saw revealed a bloody jagged mouth out of a nightmare, and something about her eye makeup really accentuated the evil gaze she was casting our way.
---
Customer Service: 9.34
How Did We Get This Score?

MHS is in Perrysville, a small town near Mansfield, in between Cleveland and Columbus. Once off the highway there's some pleasant driving through appealingly bucolic backroads, but the building itself is on a main street and tough to miss. If you somehow manage to go by the giant school with skeletons playing Spider-Man on the walls, we're not sure what else to tell you!
Plentiful and free parking on grass is situated in front of the building. Buying timed tickets through HauntPay is highly recommended. The check-in booth outside was our first stop; next up, the ticket-taker and queue. Last year's neato space housing the ticket cashier and gift shop has been closed. The only merch available this year is a t-shirt. However, it is a very cool shirt (see photo at bottom of page).
The haunt is big on safety. As we made our way in we saw a sheriff's car and officers were standing nearby. Our comments from last year's review still apply about clearly marked exits, pathfinding by the bloody path on the floor, and so forth.
Meanwhile, for this year specifically, MHS is taking COVID-19 very seriously. The staff put tons of effort into tearing down walls and making all new partitions to promote better spacing safety. Mask wearing is enforced, reduced capacity is in place, distancing from groups is recommended, and sanitizer stations abound, including at the end of every staircase. Please note, this is a multi-floor attraction with several sets of stairs to negotiate.
---
Atmosphere: 8.96
How Did We Get This Score?

The very old (closing in on the century mark) building displayed a lot of personality. Outside, skeletons hung from the walls, MHS branded vehicles were parked, and a faceless grim reaper greeted newcomers at the check-in table.
The queue area, located in the old gym, provided a great and representative taste of what was to come. It was loaded with photo opps, lighting effects, puppets, props, an old horror movie being projected on the wall, and all sorts of other cool stuff.
There was lots to take in, so don't just run to the next available space in line… you need to keep your distance from the group in front of you anyway!
---
Special Effects:

9.28
How Did We Get This Score?

This attraction grew out of a home haunting heritage, and the DIY tradition of hand-built effects rules the roost. The entire place was a delightful cabinet of curiosity, filled to bursting with a vast panoply of unique puppets, props, animatronics, illusory tricks, and all sorts of technical wizardry.
Sets featured loony amounts of detail…too much to observe at first blush. The very first scene, a graveyard, combined great lighting, sound, set design, and a perfectly compatible character (described in Costuming) into a lovingly realized piece of haunt art.
From there, it was much, much more of the same, a stunning parade of effects mastery and some flat-out brilliant sets. The mad scientist's lab was a masterpiece. It held alien autopsy tables, bobbing talking heads in jars, a full-size puppet of a corpse about to have life breathed back into it by zappy Frankensteinian electrical coils, and it just went on and on. We loved it, in case you couldn't tell!
Other favorites were too many to list, but let's give it a go: a giant neon-colored spider with its progeny of eight-legged arachnid/human skeletons; horrific 'It's Alive'-style babies in a nightmarish nursery; a close encounter with extraterrestrial technology outside in the corn stalks; an animatronic monster amusingly poking its head above a closed stall door in the bathroom; the dragon skeletons and gargoyles in the graveyard; and a twist on laser swamps from not one, but two well-conceived laser mazes. And that's just for starters.
Lighting and audio effects were expertly crafted and carried out. The soundtrack added to the experience, driven alternately by atmospheric organ and plinky piano, punctuated with beastly screams and insane laughter. Horns, buzzers, and air raid sirens kept us off-kilter. Scene and prop specific sound effects were excellent, from the baby cries (of laughter? hard to tell) in the nursery to echoing children's laughter in the classroom to a vicious dog barking outside.
Lastly, we'd like to recommend keeping an eye on the walls all around the haunt. They are filled with finely detailed and evocative painted-on artwork. Just another example of the layering and blending of effects here, and how it all contributes to the overall experience.
Not to beat on an undead horse, but as to that last point: again, there is a lot to see. If you like to look at the scenery in a haunt, this is a prime destination. Repeat after us: I must not rush through this haunt. I will take time to soak in the dreadful details. I deserve to treat myself to the grotesquely beautiful artistry on display.
---
Theme:

8.65
How Did We Get This Score?

There was some loose theming. Being a former schoolhouse, of course, there were some school-related scenes: a large classroom, the gross school bathroom, and so on.
Some other thematically linked areas were the two clown rooms, a section of sci-fi spectacle featuring Area 51-style tech, cryo-chambers and the mad scientist laboratory, a biohazard disaster area, and a stretch taking its cues from the Haunted School of Medicine.
The last part of the haunt is outside, a fall harvest scenario dubbed Slaughterville. Pallet mazes, gourds, scarecrows, and corn stalks all combined for a suitably creepified pseudo-trail.
As with last year, we considered the lighter approach to theming an effective method for tying together the voluminous special effects magic of MHS.
---
Scare Factor:

8.62
How Did We Get This Score?

The cast got us good and pretty often, starting right up front with the door person who got the show started with a surprising gag that took us unawares last season as well.
We were easy pickings, an embarrassingly multiple number of times, for the pop-up ghoul in the first laser swamp maze. The 'wanna see a magic trick?' clown zinged us with a darkly comic fright. The big, belligerent janitor seemed legit disgruntled when he dressed us down for messing up his already bloody floor. And of course, the blood-chilling crab walker totally squicked us out. So very creepy!
But it wasn't just the actors. Often it was one from the series of crazily springing and gyrating animatronics that spooked us. Sometimes it even came from an icky feeling brought on by a static prop. In all cases, scares were made possible or enhanced by the immersive set designs, effective lighting, and eerie sound effects.
The plentiful phobic touchpoints manhandled by MHS that we put together for last year's review is still pertinent: it included clowns, graveyards, spiders, darkness, chainsaws, nooses, radiation, and many more. This year we'll add germs and filth, decay, old age, scarecrows, and out of control science, See how many you can find inside, it's a fun game of haunt scare bingo!
---
Entertainment & Value:

8.87
How Did We Get This Score?

Our transit of the schoolhouse took 30 FX-filled minutes. Admission is $20. The MPD (minutes of entertainment per dollar spent) was therefore 1.5, solid in strictly numerical terms and approaching excellent levels when considering the fantastic overall quality on offer.
Visit the Mohican Haunted Schoolhouse and see if you can ace an advanced course in the haunting arts!
---
How Did We Get These Scores

---
Guest ReviewsGuest Average: 10 out of 10
Melissa Kidd – 10/10 – October 10, 2020My friends and I were trying to find a Haunt in between the both of us. I'm from Cleveland area and …show more they are from Columbus area. We found Mohican Haunted School House, and just from the website description of their safety measures, we were impressed. We arrived at the building and already felt spooked. All the front entrance people were very courteous. At the 'waiting' station, the 'Door Woman' was very neat. It was difficult to see when we could go up due to the light, and her mic was a little too high for us to fully understand everything she was saying, but we got the gist. Both my friend Aaron and myself have worked haunts before, so we know what to look for in jump scares and it more difficult for us to be spooked. But I am not embarrassed to admit that this cast got us quite a number of times. Big kudos to the clown in the dark room who 'show's us a magic trick', the Slider with the metal knee covers, and the crab walking girl. SUPER creepy! Was Very enjoyable and we can't wait to go back next year
Alyssa – 10/10 – October 26, 2019Best one I've been to in a while!