Moments in Time at Unlock the Adventure Escape Experience – Full Review
Moments in Time at Unlock the Adventure Escape Experience is a Escape Room located in , .
118 W Spring Street, Titusville, PA 16354View All Details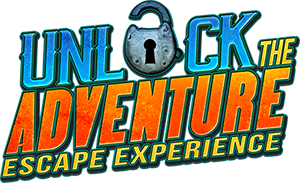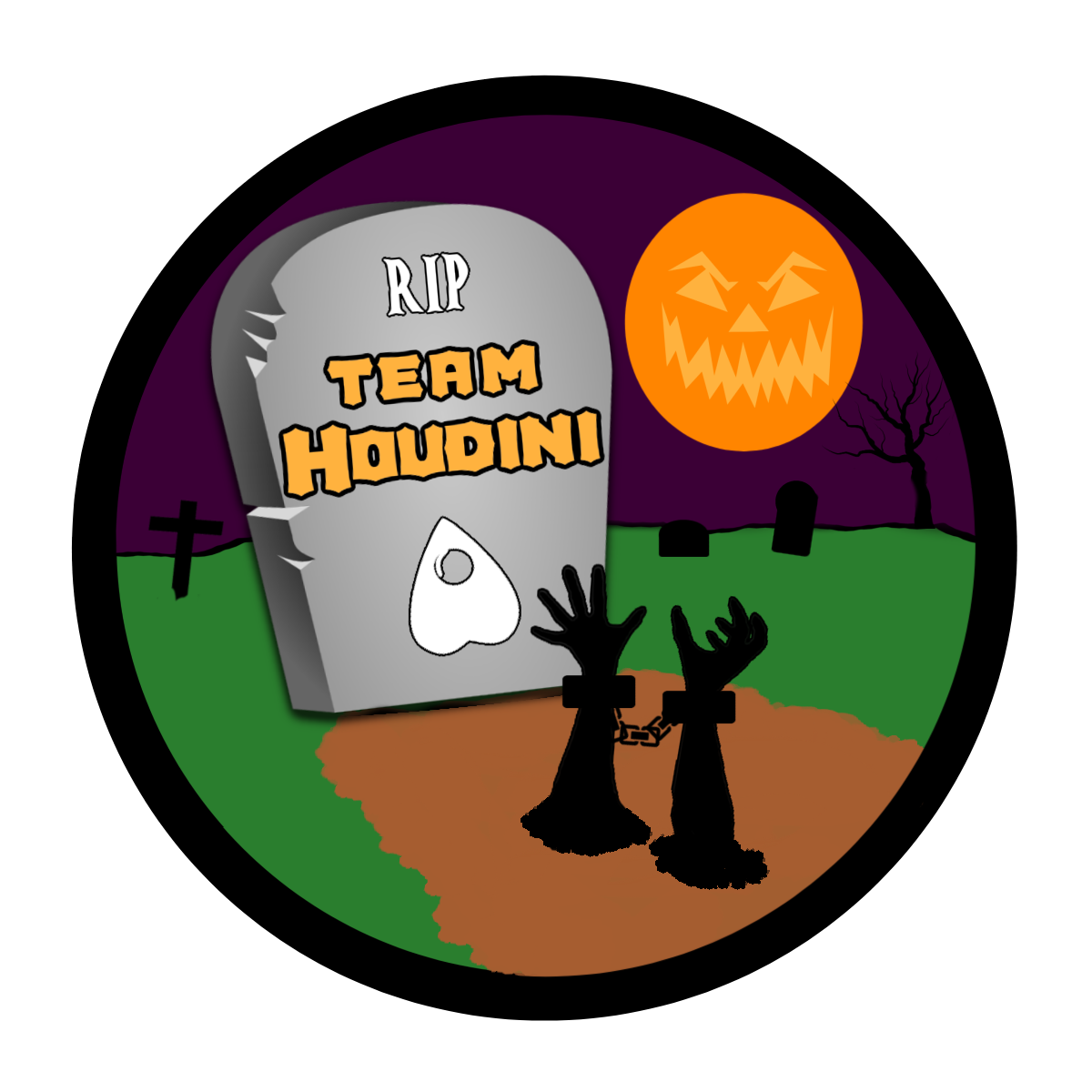 This attraction was reviewed on June 17, 2023 by Team Houdini.
Final Score:

8.49
Summary:
It has been over 2 years since we were last invited to check out Unlock the Adventures Escape Experience's 'Surviving the Storm.' Which was one of our favorite rooms, providing a very engaging illusion that provided one of the most immersive scenarios we had experienced in an escape room. We were thrilled when we heard that UTAEE had not one but two new experiences at their second location, just two doors down from their current location, entitled 'Dare to Dream.' Dare to Dream offers two experiences: 'Moments in Time' and 'Face your Nightmares.'
Unlock the Adventure Escape Experience in Titusville, PA, now has five unique escape experiences. Their original location houses three experiences: 'Escape the Manor,' a haunted house-themed experience, 'The Magicians Secret,' a magic-themed escape experience, and 'Surviving the Storm,' a multi-sensory experience. Their second location offers two new adventures: 'Moments in Time,' which we will discuss now, and 'Face your Nightmares,' an homage to the choose-your-own adventures of the 80s. Unlike normal escape rooms, Unlock the Adventure describes themselves as an 'escape experience' as your goal is to accomplish a goal, not just escape. Their goal is for everyone to have a good time, regardless of their experience level.
Previously UTAEE has proven itself by delivering unique puzzles, theatrical effects, surprises, and deep immersion to fit different themes. We are excited to see what UTAEE has in store for us this time. Will they fulfill our dreams or give us nightmares?
---
Atmosphere & Customer Service: 7.1
Escape the Adventure was easy to find using Google Maps and GPS, located in a quaint little storefront area in Titusville. There is signage above the storefront, just like their original location. Don't worry if you stumble into the wrong place, as you are merely feet away. Parking is located on the street.
The second location has just recently opened and is still being worked out. Currently, it is pretty plain with no seating; however, with the current booking schedule, there are no back-to-back bookings, so you will not be waiting to start dream walking. Even after Covid, the owners decided that all rooms would remain private. Again, we were required to sign a waiver. Furthermore, we were welcomed by Brett, Nikki, and Kirk. There were no pre-puzzles to warm us up before the room, but we were not waiting around long. After signing the waiver, Brett engaged in a bit of pillow talk with us, explaining the rules, safety guidelines, and basic story of the game, and then it was off to bed.
---
Immersion: 9.09
As stated, the new location houses the Dare to Dream experience providing a nostalgic experience that is two sides of the same coin. Those who do both rooms will get a special treat if they pay attention to the details, as some items you may encounter in one dream will bring joy, but in another, they will provide fear. "Moments in Time" offers a chance to travel back in time to your childhood and relive those warm memories and "Face Your Nightmares" brings you face to face with your childhood nightmares.
Our first dream was pleasant as we drifted off in "Moments in Time," a unique theme focusing on a more emotional storyline. Our journey began in a typical childhood bedroom of the 70s/80s with some familiar old-school toys that we instantly remembered. As we fell deeper into slumber, we explored the typical "grandparent's home" that most of us born in the late 1900s remembered. Vintage farmhouse knick-knack displays, rotary phone, wooden cupboards, old school carpeting, Russ Berrie figurines (you would know them to see them), teddy bears, Raggedy Ann and Andy, and the smell of cookies baking in the oven provided the feeling of being at grandma's house.
The story progressed as we completed more puzzles, and more memories were unlocked. As we traveled deeper into our subconscious, memories started to mesh inside our mind, which we felt was an authentic feeling of how sometimes our dreams can be nonsensical. Let me explain without spoiling it too much. Even though we may have been in our grandparents' house, memories of a carnival or holiday would bleed through. This would happen with the use of sound and lighting.
The sound, lighting, and gameplay worked cohesively. When we first entered our dream, a bluish light provided a soft glow simulating nighttime, the radio turned on, and a poem about dreams and family (Vin Diesel would be proud) played, followed by "These Dreams" by Heart, providing an ethereal feel; A personal favorite that fits the theme perfectly. A soundtrack of '70s and 80's songs relating to dreams continued as we traveled back in time. Solving certain clues would trigger a new song, sound effect, and light to enhance the mood, mix memories within the dream, evoke emotion, add to the gameplay, or all the above.
The sets were brief, but they fit the setting and theme. We never felt like we were not back at Grandma's house circa 1985. UTAEE prides itself on the level of detail in each of its rooms. Although it may not be apparent at first glance, each item, sound, and light is meticulously placed into each scene with great thought. Brett could provide a reason and story behind every knick-knack, puzzle, song, sound, and even the carpet, which shows the level of passion he and his crew has for their creations.
---
Gameplay: 8.78
Escape the Adventure supplies a mix of first- and second-generation locks and puzzles. There are a lot of locks; in fact, several times, we opened a lock to find another box with more locks. We did encounter some magnetic closures and items that triggered areas to unlock or reveal another event. However, we would have liked a little more variety. That being said, it is the puzzles that provide those codes for the locks that are most important. We found the puzzles enjoyable and fresh, whether it was a number, word, directions, or some other code. We found some challenging puzzles but never felt they needed to be more logical. We enjoyed how the lights and sounds played into the puzzles, as these could be easily overlooked.
Brett was our gamemaster. He provided clues on request or a push when we were stuck via walkie-talkie. Not an unusual way to give feedback, but we wouldn't say it fit the dream theme as well as the timekeeping, which was done by an old pocket watch. We felt this was an interesting way to keep track of time and fit the nostalgic dream theme well. This also had some emotional weight for me as my late father used to carry a pocket watch.
---
Entertainment & Value: 9
Moments in Time is a unique nostalgic and emotional journey, with the Christmas section eliciting the most emotion. Personally, it felt like when I lost my grandmother, as we cleaned out her lifelong home, we went through her old knick-knacks, read old letters, found cards she had kept for decades, looked at old photos of the family, and shared great memories. I think much of the nostalgia will be lost on younger guests, but those of us from the '70s, '80s, and '90s will appreciate the trip. We completed our objective with seconds to spare and were able to enjoy the heartfelt conclusion to the story with another haunting '80s ballad.
The cost is $25 a person for up to 6 people, which is below average for most escape rooms.
As unlimited clues are provided, you choose how difficult you want the experience to be. We found "Moments in Time" to be a challenging time. A love letter to the average 70's and 80s family, providing melancholy, joy, and the memories of a simpler time that we didn't want to wake up from.
---
How Did We Get These Scores